NHL Prospects
Late-blooming NCAA d-man could be a steal for the Jets
Johnathan Kovacevic admits that at the end of the 2015-16 season, the NHL Draft wasn't even on his mind. He had a few conversations with a few teams while playing for the Ottawa Jr. Senators and Hawkesbury Hawks in the CCHL, but none of those conversations felt serious.
Then everything changed.
The coaches at Merrimack College, where Kovacevic was committed, approached him about moving up his arrival date. Instead of coming to school in 2017, the Merrimack coaches felt he was ready for college hockey, and wanted him to join the roster in the fall of 2016. He did, and his stock began to rise rapidly.
By late November of his freshman season (2016), NHL scouts were becoming regular fixtures at Merrimack games, all to see the 6-foot-4 defenseman work. Conversations began to heat up, but they weren't a distraction for the level-headed Ontario native.
"Ignorance is bliss I guess, but I was too worried just trying to stay in the lineup," said Kovacevic, who has been a fixture in Merrimack's top-four as well as the power play since his freshman year. "There are so many things you have to adjust when you are coming into college hockey, I never really thought about the draft. I was having a lot more conversations with teams, but I didn't really think about it until probably March."
SIZE AND MOBILITY
That's when interest in Kovacevic really began to heat up. He had to look at an advisor — he didn't have one — and he was looking forward to the draft while trying not to let it preoccupy his life.
Three months later, Kovacevic was in Chicago to hear his name called by the Winnipeg Jets. One year after barely being on the radar, he was selected in the top three rounds.
For the Jets, Kovacevic is a perfect fit. He has size but he also has good mobility, as well as the skill to do things with the puck when it's on his stick.
"The game today is all about speed," said Winnipeg Director of Player Development Jimmy Roy. "Johnny has the size, but he has really good agility. His front-to-back motion is good. He's also really smart. One of the things we've talked about with him is improving his first five steps and his physicality, and you can watch how he's taken the direction and implemented it into his game at Merrimack this year. That shows that he's coachable. He has some great coaches down at Merrimack and we love the progress he's making."
"A MORE PHYSICAL GAME"
Kovacevic completed his second summer with the Jets' development camp this past July and said that agility is something that he knows he needs to continue to work on if he's going to someday make the jump to the NHL.
"Continuing to move my feet can open the game up," he said. "That's one thing I'm always trying to work on. I'm also trying to just make improvements every day. It's easier to work on things in college because it's so regimented. You usually practice Monday-Thursday and then play Friday and Saturday, so it gives you a lot of time to work on parts of your game and in the weight room."
College hockey is a physical game, which allows Kovacevic to work on his battles in corners and along the boards. Roy said that the Jets want all of their players, Kovacevic included, to play physical but with speed.
"Back when I played, you had big guys who just got by on their range and the area they could cover with their reach," Roy said. "Not anymore."
"In college, everybody finishes their checks," Kovacevic added. "It's a more physical game. In juniors, a lot of guys will fly by checks but here, everything is finished; it's just a harder game."
From a skill standpoint, the Jets love where Kovacevic is in his development. They believe he has a future as an NHL defenseman.
"He has all the tools," Roy said. "One thing I've noticed with him now is how hard he passes the puck. He has a pro-level first pass right now. You watch him at Merrimack and he'll hit guys on the tape, and the puck hits their stick hard. It's almost too hard for some guys to handle right now."
Kovacevic has seven points (2 goals, 5 assists) in 11 games for Merrimack this season on the blue line. With so much first-round talent on the back end in Hockey East, it's easy to overlook a third-round pick, but the Jets didn't, and aren't, underestimating what he could bring the organization in the future.
"You couldn't get a better kid," Roy said. "With him, it's really the total package. He's a good person, he listens and he's coachable and he has some tools physically that is going to make him a really good pro. He has to keep working on areas of his game, but you can see that he takes the direction and is implementing things into his game this year. Those are all great signs for him moving forward."
This story was provided to EP Rinkside in collaboration with our friends at College Hockey News

You may also be interested in: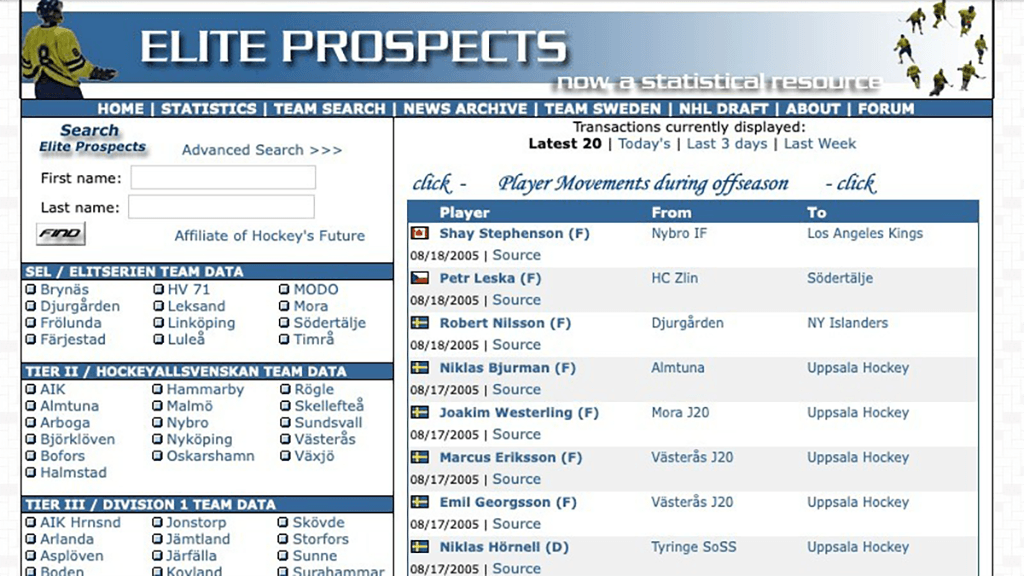 SIBNER: EP Rinkside – our next big thing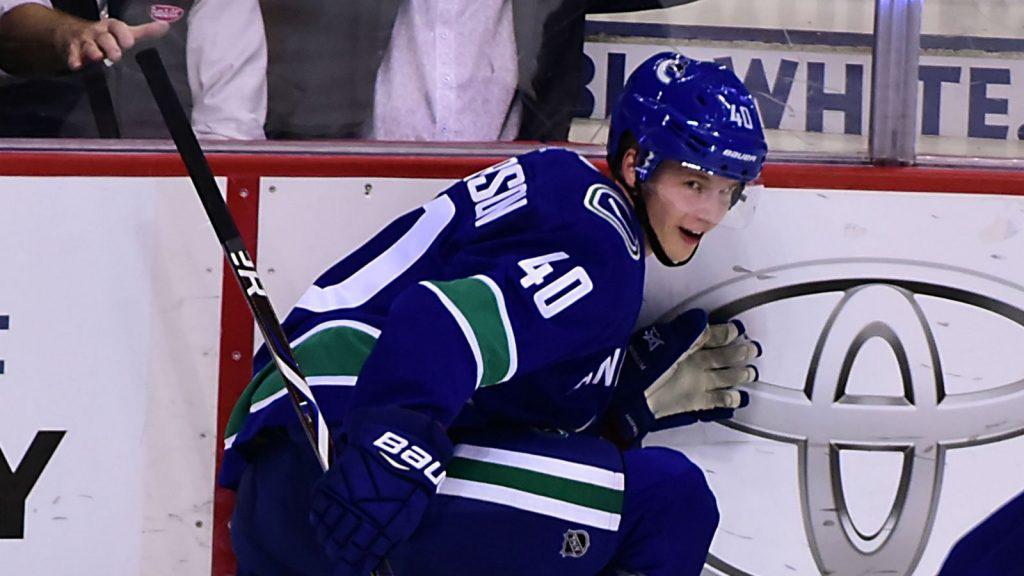 FILIPOVIC: Extraterrestrial stats in Vancouver
This article is about: