NHL Prospects
Mastering the trade – 16-year old Wallstedt could be Lundqvist's heir
It is said goaltending is the toughest position in hockey to master.
Sure, you see the occasional Carey Price become an NHL regular at age 20, but more often than not, even the most elite of goalie prospects have to wait until age 23-24 before they are considered ready for the NHL. Goalies aged 18-22 simply don't become NHL regulars the same way skaters do. That's why, when you hear of a teenage goalie turning heads years before the draft, you tend to make a mental note of the name.
If nothing else, at least to be able to look back in a few years and say: "Yeah, I told you he needed more time".
Then, there are goalies like Swedish 16-year old Jesper Wallstedt who last season, at age fifteen, was the primary goaltender for Västerås in J20 SuperElit – the top league for under-20 prospects in Sweden. Oh, and did I mention he made his debut a year earlier, at age fourteen, making him the youngest player to ever suit up for a game in J20 SuperElit? To put into perspective how special that is, let's take a look at who he superseded as the youngest ever:
Reigning Norris Trophy winner Victor Hedman of the Tampa Bay Lightning.
Hedman made his debut with Modos J20 team back in 2005, meaning the record stood for a full twelve years before Wallstedt came along.
"I had no idea [I had beaten the record] during the game", Wallstedt told Swedish publication Aftonbladet in October last year. "I actually heard from a friend of mine who is a huge Tampa Bay fan and had Hedman as his favorite player. He told me in school the next day."
School. Right.
Lest we forget, Wallstedt is still only 16 and still in high school. Not just any school though. After making a big impression in 2017, teams from the Swedish Hockey League (SHL) were lining up to enlist the young goaltender to their local hockey education programs. In the end, Luleå Hockey came down with the winning pitch. Wallstedt's choice of school wasn't by any means random though:
"Luleå has developed a reputation for helping goaltenders take that next step, like [Belleville Senators goalie] Filip Gustavsson. I talked to him about it and he couldn't say enough great things", Wallstedt explained his choice to hockeysverige.se reporter Ronnie Rönnkvist.
GROWING UP A GOALTENDER
That Jesper Wallstedt were to become a goaltender was never in doubt. After all, both players he grew up idolizing played the position.
"Henrik Lundqvist has been my idol since I was a kid but my brother has always been my role model", he told hockeysverige.se.
Older brother Jacob Wallstedt, eight years Jesper's senior, spent the last four seasons tending goal on U.S. soil, splitting time between Marian University and University of Central Oklahoma.
"My brother has meant a lot to my career as a goaltender. When I was a kid I used to always follow him to the rink and hang out in the dressing room. I was around the game constantly and really loved to watch him play."
As for Henrik Lundqvist, he is already aware of young Wallstedt.
"I have heard of Jesper and the records he's broken, it's impressive. It will be exciting to follow him in the next couple of years. It's a very good thing that Sweden is producing more talented young goaltenders."
NOT THIS YEAR, NOT NEXT YEAR BUT…
Many obstacles remain on the path to the NHL but so far, Wallstedt has risen to every challenge presented to him. Like when he first started facing the more powerful and precise shooters of the J20 SuperElit league.
"I couldn't simply rely on my size to make saves anymore. I had to really work on my game, the way I moved my feet and other things. I was forced to take steps forward and evolve my game."
Evolving your game is never a bad thing. Although to be fair, it isn't all that strange that Wallstedt had gotten used to relying on his size up until that point. At 6'3", 205 lbs, Wallstedt is already an imposing figure in net. Who knows how imposing the goaltender will be in three years when he is eligible to be drafted.
Yeah, you read that correctly. Three years.
Not 2019, not 2020 but in 2021. That's when 2002-born Wallstedt will first have the chance to hear his name called by an NHL organization. It's his November birthday that puts a spanner in the works.  Had he been born in the first few weeks of September (or before that) Wallstedt would have had a shot at the 2020 draft. Now he will have to wait an extra year. And perhaps break a few more records along the way.
Who knows – he might even make the NHL before he's 20. If he doesn't, we can always look back in a few years and say:
"Yeah, I told you he needed more time".
You may also be interested in: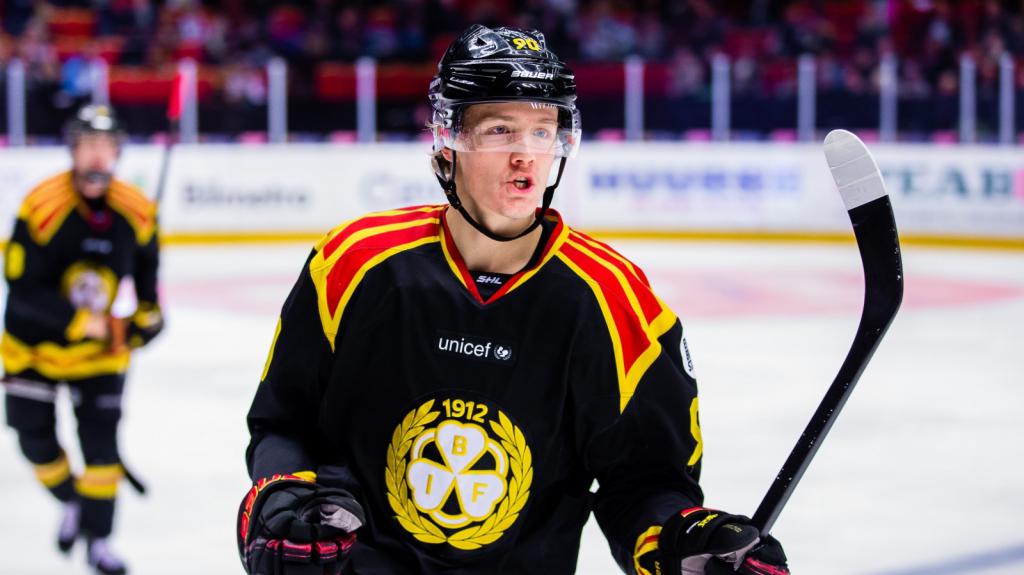 Five SHL players you could see in the NHL next year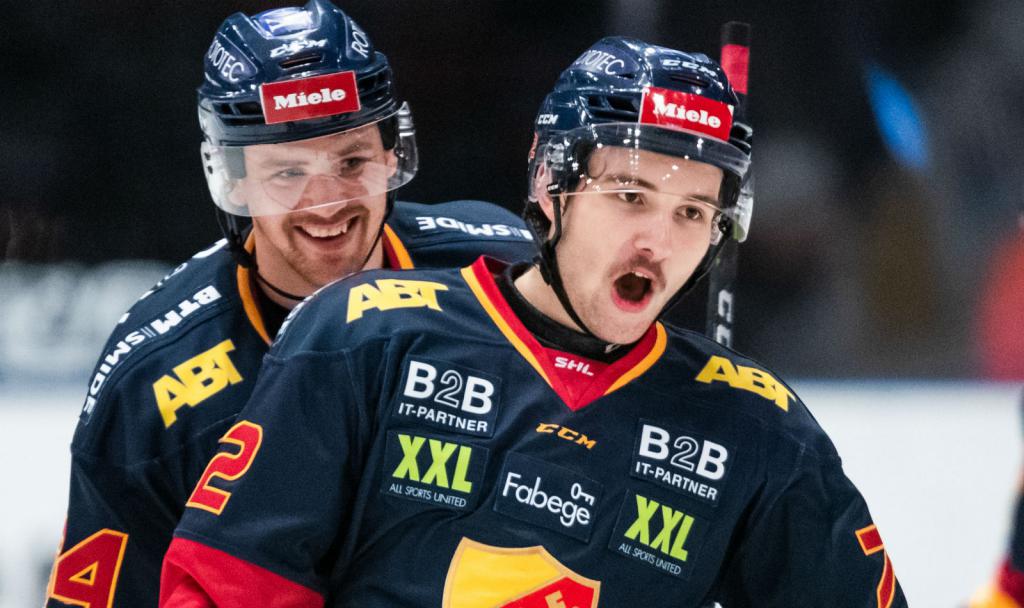 Goals galore – CBJ prospect lighting up the SHL as a rookie
This article is about: