NHL Rookies
AHL PROSPECTS REPORT: Dal Colle finally finding his groove?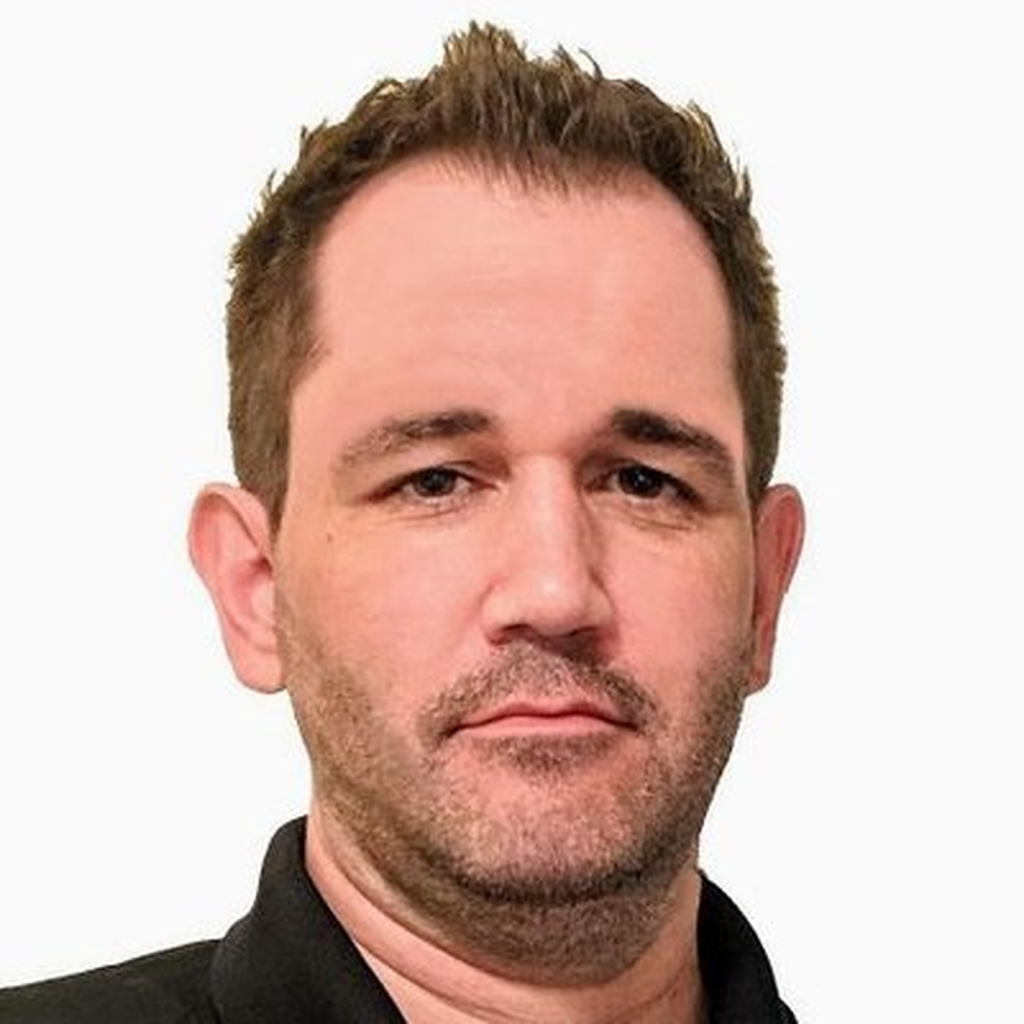 Patrick Williams
Monday is often an off-day for American Hockey League teams after their hectic weekends.
With two and sometimes three games – plus travel – crunched into a weekend, those teams have earned that rest and step away from the rink. But Monday here is a day to catch up on and assess some of the weekend's best performances across the 31-team AHL.
MICHAEL DAL COLLE – BRIDGEPORT SOUND TIGERS (NEW YORK ISLANDERS)
Fairly or unfairly, by the time the 2017-18 season ended, the murmurs surrounding Islanders forward prospects Dal Colle and Josh Ho-Sang had grown louder.
The pair have been viewed as key pieces of the Islanders' future ever since being selected in the first round of the 2014 NHL Draft. Dal Colle went fifth to the Islanders, and Ho-Sang followed in the 28th slot.
But for anyone who may have expected the pair to have had a quick layover in the AHL, that idea quickly went by the wayside. The NHL's top developmental league can chew up even the most talented of young prospects, Dal Colle and Ho-Sang being far from rare exceptions. Concerns about Ho-Sang's two-way play and Dal Colle's skating mixed with uneven results followed. Ho-Sang was 8-23-31 in his second AHL season. As for Dal Colle, he slid from 15 goals in his rookie season to seven last season and finished with 24 points (7-17-24) over 60 regular-season games. Parked in the unforgiving Atlantic Division, Bridgeport's 36-32-5-3 finish kept the Sound Tigers out of the postseason for the fifth time in six seasons.
Much has changed, however. The Islanders bulked up the Bridgeport line-up via a busy offseason construction that imported veteran talent to ease some of the burden on their younger prospects.
Ho-Sang stuck with the process, earned himself a promotion to the Islanders along with a 2-20-22 output in his first 26 AHL games this season, and made his NHL season debut this past Saturday on Long Island.
Dal Colle might not be far behind. A five-goal weekend moved him into the Bridgeport scoring lead, and he has doubled last season's goal total with 14 through 23 games. His first pro hat trick included the game-winning goal in a 4-3 road win at the Providence Bruins this past Friday night, and he pumped in two more goals back in Bridgeport for a 5-3 victory against the Springfield Thunderbirds on Saturday evening.
He may never become all that fleet a skater, but he owns a strong work ethic and is playing to his strengths this season, one of those assets being his excellent shot that he is more than willing to deploy.
The Sound Tigers went on to sweep the weekend, finishing it off with a 1-0 home effort Sunday afternoon against the Wilkes-Barre/Scranton Penguins that set a new franchise record with 14 consecutive home games with at least a point. At 17-8-3-1, the Sound Tigers have opened up five-point lead on the Thunderbirds for second place in the Atlantic Division and have closed the gap with the first-place Charlotte Checkers to seven points.
ANTHONY GRECO – SPRINGFIELD THUNDERBIRDS (FLORIDA PANTHERS)
Thunderbirds forward Anthony Greco made it a memorable and productive week for himself.
Undrafted, he has slowly created a spot for himself on the organizational depth chart with the Florida Panthers. A strong rookie 2016-17 season on an AHL contract pushed the Panthers to sign him to an NHL deal early in 2017-18, and he went on to make it a 29-goal season for the Thunderbirds.
He has accelerated that production this season in Springfield and went on to his NHL debut this past Thursday for the Panthers before returning to Springfield for the weekend. Not missing a beat, he picked up two more goals in a 4-1 home win against the Hershey Bears this past Sunday afternoon and is up to 14-11-25 in 26 AHL games.
BRENDAN GUHLE – ROCHESTER AMERICANS (BUFFALO SABRES)
Blueliner Brendan Guhle is heading westward down the New York State Thruway to the Sabres.
Buffalo management put in the call for the 21-year-old. Guhle is 3-10-13 in 25 games for the Amerks. Buffalo grabbed him in the 2015 NHL Draft's second round at number 51. He had a goal in the Amerks' 2-1 road victory this past Saturday night facing the Cleveland Monsters, giving them a home-and-home sweep of their Great Lakes rival.
Rochester has won seven of its past nine contests, building a six-point lead for first place in the North Division. The Amerks' .704 point percentage puts them third in the AHL behind only Charlotte and San Jose.
VILLE HUSSO – SAN ANTONIO RAMPAGE (ST. LOUIS BLUES)
Undoing the damage his numbers took amid an ugly start may take some time for goaltender Ville Husso, but he may be heading into calmer waters.
With Jordan Binnington off with the Blues, the San Antonio net is firmly Husso's. He took two big home weekend wins against the Iowa Wild. Husso, 23, sits at 4-11-1 | 3.32 | .884 in 17 games for the Rampage.
A 9-3-1-0 run has allowed the Rampage to mitigate some of the damage from a 3-12-0-0 beginning, though plenty of work remains to be done. They remain seventh in Central Division, eight points south of the playoff line.
JOEL L'ESPERANCE – TEXAS STARS (DALLAS STARS)
This is one of those rare players who actually looks bigger than the listed height-and-weight numbers next to his headshot in the team media guide.
Officially listed at 6-foot-2, 201 pounds, the 23-year-old center arrived in Central Texas last spring after he was signed to a professional AHL tryout deal out of Michigan Tech. From there, he used a nine-game regular-season test drive to set himself up for a good, long two-month playoff run as Texas took the Toronto Marlies to Game 7 of the Calder Cup final.
L'Esperance pushed himself firmly into the Texas line-up, won head coach Derek Laxdal's trust, and went on to dress for all 22 playoff games with a never-quit, never-back-down team that knocked out three quality opponents before taking one of the AHL's best all-time teams in the Marlies to the brink.
That performance spurred Dallas management to secure L'Esperance on a two-year entry-level contract. That signing came on the same day that they lost crafty center Sheldon Dries to an NHL contract with the Colorado Avalanche after an excellent playoff performance for Texas.
L'Esperance can play a classic power role, and he has done that and earned time playing alongside proven veterans Erik Condra and Travis Morin. Where production was not there for him last season, it has blossomed this season. His 25 points in 26 games leads all AHL rookies, as does his 14 goals. He has a shot that he will use, and his 76 shots lead Texas.
Team success has followed as well. Texas knocked off Iowa at home last Wednesday, earned a point on the road against the Western Conference-leading Milwaukee Admirals two nights later, and closed out their week by taking a 3-2 overtime decision on the road from the Rockford IceHogs this past Saturday. L'Esperance's goal keyed a comeback against the Admirals, and his third-period tally at Rockford set up the eventual overtime win. Locked in the grueling Central Division, Texas holds a 14-9-2-1 mark, including a six-game point streak (5-0-1-0).
NICK MERKLEY – TUCSON ROADRUNNERS (ARIZONA COYOTES)
It has been a long road back for Merkley in Tucson, to say the least.
The Roadrunners forward, taken 30th by the Coyotes in the 2015 NHL Draft, had his promising rookie pro season ended by a knee injury last March. After going 18-21-39 in 38 games for the Roadrunners, playing his first NHL game, and receiving an invitation to the AHL All-Star Classic, the injury meant that he ended up missing the Roadrunners' push to the second round of the Calder Cup Playoffs this past spring as well as the first two-plus months of this season. Relief finally came last week for the 21-year-old when he made his season debut for the Roadrunners. He went on to play three games for the Roadrunners in his first week back, scoring once.
Merkley's return came amid a rare difficult week for the Roadrunners. After winning the first game of a two-game home set against the Colorado Eagles, they lost in Merkley's debut before being swept on a two-game weekend stay with the Chicago Wolves. That leaves the Roadrunners at 15-8-2-1, good for second place in the Pacific Division. The road will not get any easier, with back-to-back road games against the Pacific Division-leading San Jose Barracuda ahead this weekend.
ANTHONY RICHARD – MILWAUKEE ADMIRALS (NASHVILLE PREDATORS)
Fourth-round picks never have an unimpeded road to the NHL, but Richard is pushing his way through.
Nashville made the forward, who does not turn 22 until Thursday, a fourth-round selection back in the 2015 NHL Draft. While he amassed big point totals in the QMJHL for the Val-d'Or Foreurs, his rookie 2016-17 season was a big jump for him.
However, last season he took a significant step forward with a 19-goal season in Milwaukee. His 3-3-6 week helped to put the Admirals into the Western Conference lead, and he is up to 11-8-19 in 27 games.
Breaking into the Nashville line-up on a full-time basis is a tall order for any player. But the Predators have a long history of promoting from within, and Milwaukee has been a proven road to Nashville that has been extended well beyond the flashy top-round picks to those second-day-of-the-draft players like Richard.
ALEXANDER TRUE – SAN JOSE BARRACUDA (SAN JOSE SHARKS)
Much like Nashville, the Sharks have a knack for unearthing the unheralded, and True might be their latest example.
Undrafted, the 21-year-old Dane logged three WHL seasons for the Seattle Thunderbirds before heading to Northern California last season. After dressing for every game in 2017-18 and going a very respectable 15-13-28, True has taken off this season for the powerhouse Barracuda. A luxury with the Barracuda is that the Sharks are in a win-now mode, leaving the AHL roster mostly unscathed.
True, a rangy 6-foot-5, 201-pound forward has been allowed to settle in with the Barracuda, and it is paying off. San Jose cruised past the Ontario Reign, 5-2, this past Sunday, and True had a 1-3-4 afternoon. In his past seven games, he has gone on a 6-5-11 tear and taken hold of second place in team scoring at 9-9-18.
ELSEWHERE
A significant piece in the Marlies' run to the Calder Cup last season, forward Trevor Moore continues to keep himself in the running for an eventual job with the parent Toronto Maple Leafs. Moore, 23, picked up three more goals over the weekend, setting a new career high just 24 games into this season (15-6-21). Marlies teammate Jeremy Bracco went 3-4-7 in three games and owns three multi-point performances in his past five outings.
Carsen Twarynski opened some eyes around the Philadelphia Flyers at training camp. But as a rookie forward learns the pro game, offensive production can sometimes take time, and it has for the 21-year-old, a 2016 Flyers third-rounder. Fresh off a 45-goal season in the WHL for the Kelowna Rockets, he had one goal through his first 20 AHL games this season. But his two goals helped push the Lehigh Valley Phantoms past the Belleville Senators, 4-1, this past Friday. He is 3-3-6 through 22 games.
The AHL can do a number even on an experienced pro like Milwaukee forward Emil Petterson. After rolling up four goals in his 10 games, he endured 17 games without a goal. That finally lifted last week with three goals in three games in a 2-0-1-0 week for the Admirals.
That took him up to 7-10-17 in 30 games this season. Petterson, 24, had a strong first run through the AHL in 2017-18, going 13-33-46 in 72 regular-season games. Before going to North America, he had two SHL seasons to his name.
Whenever opportunities arise, an AHL player has to jump on them. The Calgary Flames recalled Jon Gillies from the Stockton Heat this past Friday, and that was Nick Schneider's break. Three days after sending him to their ECHL affiliate, the Kansas City Mavericks, Schneider made the return trip to Stockton to replace Gillies. As with many rookie goaltenders, the AHL can be an up-and-down experience, and Schneider has experienced that ride. San Jose had knocked out Schneider with five goals in 26 minutes at Stockton back on December 1. Two weeks later and back on Stockton ice, Schneider turned in a 30-save night in a 1-0 loss to the Bakersfield Condors. Calgary has since returned Gillies to Stockton, but Schneider may give the Heat coaching staff, who also have 2016 second-rounder Tyler Parsons as an option, something to think about. In all, Schneider has gone 6-3-0 | 2.45 | .922 in 11 appearances for the Heat. Parsons has been limited to three games by an upper-body injury.
Schneider's counterpart in Bakersfield also knows how to make an impression of his own. Condors goaltender Dylan Wells delivered a 27-save shutout in that 1-0 win against the Heat. He, too, had been tormented by the Barracuda, giving up five goals in his AHL debut on the opening weekend of the season. That led to a two-month stay in the ECHL with the Wichita Thunder, going 5-3-2 | 2.92 | .913 over 11 games. The ECHL named the 20-year-old rookie its CCM Goaltender of the Week for the period ending December 9 after he was 3-0-0 | 1.33 | .959. The Edmonton Oilers took him in the fifth round of the 2016 NHL Draft. He turns 21 next month.
Rockford's Collin Delia continues an impressive follow-up season in net. The 24-year-old Chicago Blackhawks prospect barged into the organization's goaltending plans last season as an AHL rookie. This year, he has kept it up, going 7-5-4 | 2.34 | .933 to hold Rockford in Central Division contention.
San Jose rookie forward Dylan Gambrell is 3-5-8 in his past eight contests. The Sharks picked him up in the second round of the 2016 NHL Draft.
Wilkes-Barre/Scranton's Ryan Haggerty went through his first 18 games this season without a goal. He finally struck December 7 against the Cleveland Monsters. The 25-year-old forward broke loose for a hat trick this past Saturday against the arch-rival Phantoms, sending the Penguins on to a 5-2 win that was their fifth in a row. He posted 16 goals in 47 regular-season games last season for the Penguins.
Wolves forward Brooks Macek's scorching start has cooled. After a 26-goal championship DEL season for Red Bull Munich in 2017-18, he earned a two-way contract with the Vegas Golden Knights that pays him $175,000 in the AHL. He re-paid that favor to Golden Knights management by firing off 15 goals in his first 17 games of this season for the Wolves. But he has since gone 10 games without a goal. Fortunately for the Wolves, who have plenty of other offensive options, they have won five in a row and are ascending the Western Conference standings. Macek did pick up two assists to help them defeat Tucson, 4-2, this past Saturday night.
This article is about: