World Juniors 2019
WJC PLAYERS TO WATCH: NCAA stars Hughes, Poehling at forefront for USA
Hopes of gold, and a repeat, on home soil were dashed for the United States last year.
But Team USA, who has medalled in three consecutive tournaments at the IIHF World Junior Championship — including gold on Canadian soil in 2017 — will give reason for plenty of optimism in Vancouver and Victoria.
And expectation.
The United States has won gold three times in the past nine years — the most of any country.
They will command plenty of attention. So too will plenty of their roster.
Quinn Hughes, D, University of Michigan (NCAA)
Hughes, who helped Team USA to bronze last year with three assists in seven games, will be at the forefront of that attention.
With last year's experience, and a host of international experience at every level with Team USA, Hughes, the No. 7 pick in the 2018 NHL Draft, will command a much larger role in 2019. He'll be relied upon as his group's top defenseman, especially after holding his own against men at the 2018 IIHF World Championship in Denmark last spring.
Hughes, who has 20 points (three goals, 17 assists) in 17 games with the University of Michigan this season, will guide much of his team's fortunes from the back end.
What to watch for: He'll be as dynamic as anyone in the tournament with his pure, exceptional skating ability and decision-making skills.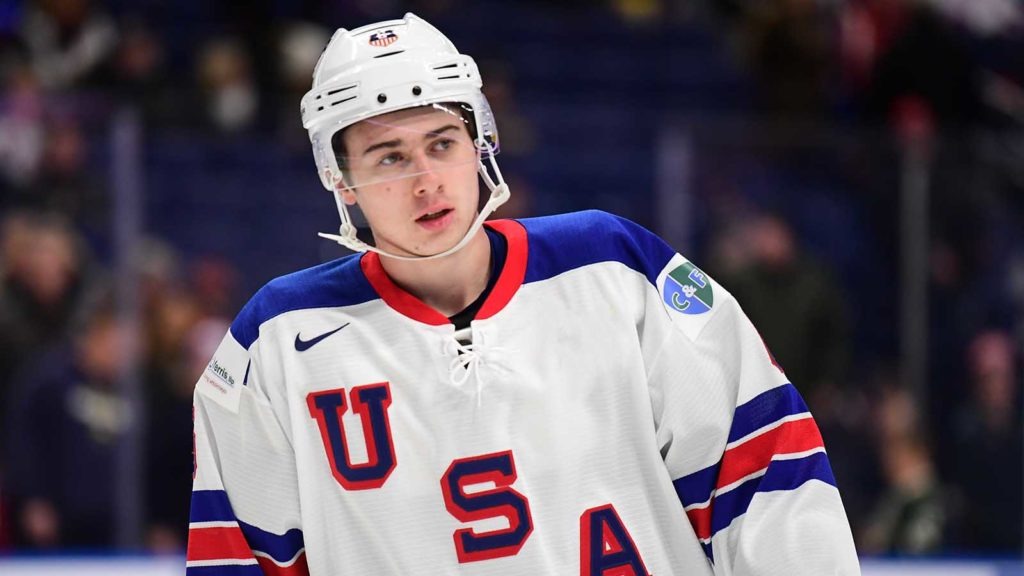 Quinn Hughes. Photo: Dan Hickling / Hickling Images.
Ryan Poehling, C, St. Cloud State (NCAA)
Poehling, who was with Hughes at the World Juniors last year, will also be heavily relied upon in a variety of capacities.
Poehling, one of just two forwards returning from last year's tournament along with Joshua Norris, will likely slot behind Jack Hughes, the consensus No. 1 pick for the 2019 NHL Draft, on Team USA's second scoring unit. Poehling will provide plenty of leadership and secondary scoring after recording three points (one goal, two assists) at the tournament last year.
The 19-year-old, selected by the Montreal Canadiens with the No. 25 pick in the 2017 draft, has 17 points (three goals, 14 assists) in 16 games as a junior with St. Cloud State this season.
What to watch for: He'll bring plenty of offense in the tournament in a top-six role, but also a mature, two-way game that can help stabilize a game, too.
Oliver Wahlstrom, RW, Boston College (NCAA)
Wahlstrom, a freshman, hasn't had as productive a start to the season as Poehling, but the offensive potential is there for him to make a significant impact at the World Juniors.
Wahlstrom, who has five points (four goals, one assist) in 14 games at Boston College, was second in goals at the 2018 IIHF World Under-18 Championship, scoring seven times in seven games to help Team USA to silver.
The 18-year-old, who was rumored to be leaving the school in late November, was an assistant captain with the National Team Development Program last season, and amassed an impressive 94 points (48 goals, 46 assists) in 62 games — second only to Jack Hughes.
Wahlstrom, the No. 11 pick of the New York Islanders in last June's draft, also helped Team USA to gold at the 2017 World Under-18s.
What to watch for: He adds a dynamic presence when he's on the ice, and his vision off the rush will create plenty of offensive opportunities for Team USA.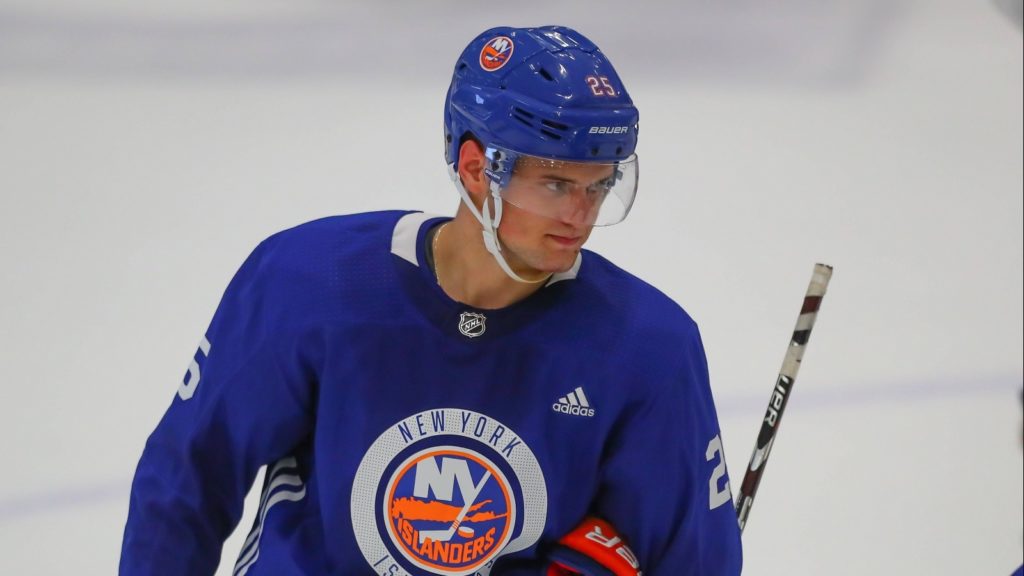 Oliver Wahlstrom. Photo: Icon sportswire.
K'Andre Miller, D, University of Wisconsin (NCAA)
Miller, who also helped Team USA's entry at the 2018 World Under-18s, could play a pivotal role on the United States blue line at the 2019 World Juniors. The 18-year-old leads the country in freshmen scoring, as well as his team, with 17 points (four goals, 13 assists) in 18 games with the University of Wisconsin.
Though defensemen Quinn Hughes, Dylan Samberg and Michael Anderson are all returning from last year's tournament, Miller — a standout from the National Team Development Program and the No. 22 pick of the New York Rangers in 2018 — could emerge as a threat at both ends of the ice in his third go-round with the Americans.
What to watch for: He'll play a consistent brand of hockey at both ends, and his skating ability will aid in pushing the attack.
Jason Robertson, LW, Niagara (OHL)
Robertson, who will make his Team USA debut, could serve as one of his group's most potent offensive talents.
He's shown that to be true in the Ontario Hockey League, where the 19-year-old Dallas Stars prospect is second in scoring with 60 points (31 goals, 29 assists) in just 32 games. Robertson, who had 41 goals in 68 games last season, was dealt from the Kingston Frontenacs to the Niagara IceDogs in a blockbuster deal on Nov. 20, has an incredible 22 points (eight goals, 14 assists) in just eight games with his new team.
If he's able to continue that momentum to international ice, he could develop into a primary offensive threat on a team that will look to medal for a fourth consecutive tournament.
What to watch for: He's big and strong, and isn't shy to battle for position on the ice. His offensive instincts and vision make him a threat to be identified in the opposition's end.
This article is about: