NHL Rookies
AHL FRIDAY WITH PATRICK WILLIAMS: Seattle scouting for AHL affiliate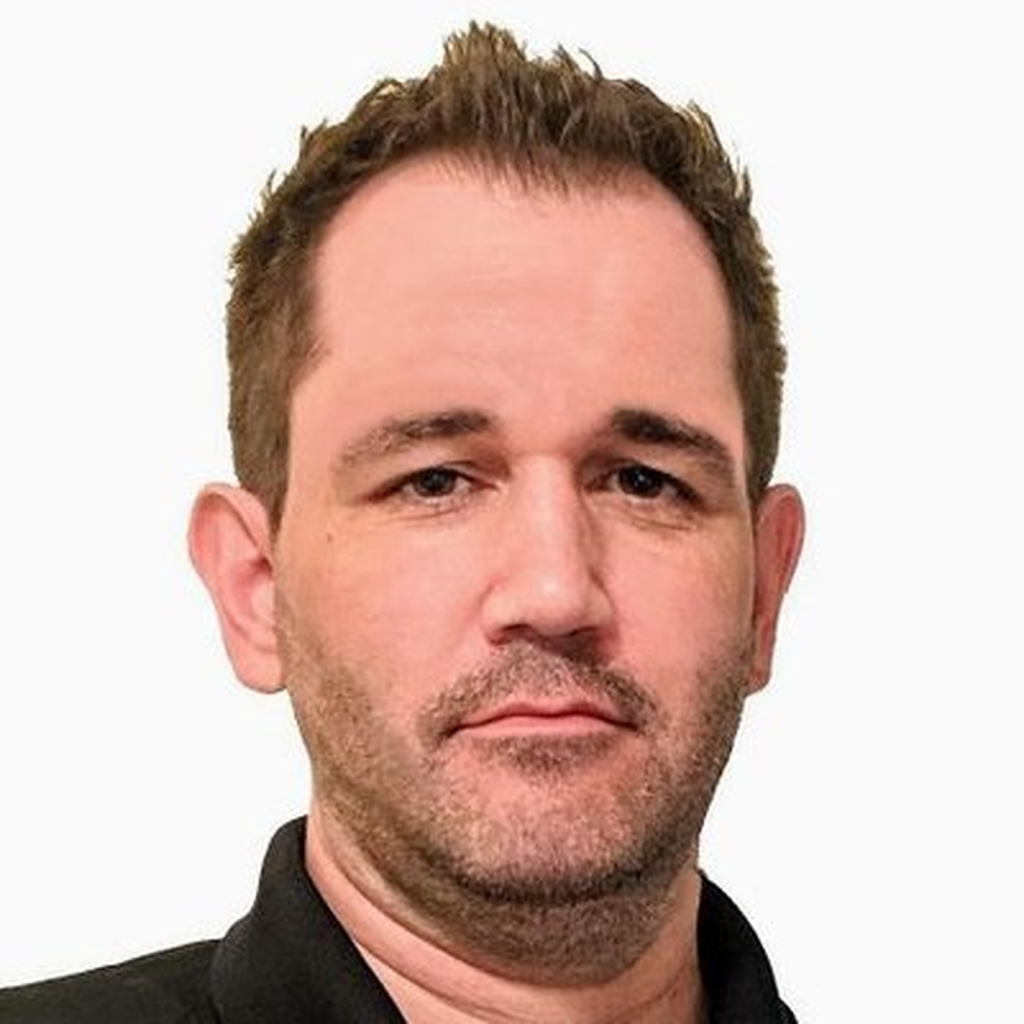 Patrick Williams
Seattle is home to the newest NHL franchise, and that means that the AHL will grow as well.
The still-to-be-named Seattle entry will become the 32nd NHL team for the 2021-22 season after a unanimous vote by the NHL Board of Governors this past Tuesday. Long-time NHL head coach and executive Dave Tippett joined the Seattle group this past summer as a senior advisor to begin setting up the infrastructure needed for an NHL team.
One major item on that to-do list is an AHL affiliate. The most recent NHL expansion team, the Vegas Golden Knights, partnered with the Chicago Wolves prior to the 2017-18 season. All 31 current NHL teams have their own AHL affiliates after the St. Louis Blues, who had been the Wolves' affiliate until the end of the 2016-17 season, affiliated with the San Antonio Rampage for this season, and the Colorado Avalanche set up an AHL expansion franchise in the form of the Colorado Eagles.
Making it 32 AHL teams is the next step. Even before the official acceptance into the NHL fraternity, the Seattle group had started to examine its AHL options. Now with an NHL team in hand officially, that business will intensify.
Working alongside Seattle is AHL president and chief executive officer Dave Andrews, who is no stranger to shepherding complicated affiliation agreements and seeing them to completion. His job is to marry the needs of an NHL parent team with a market that also suits the AHL. Geography is a significant consideration in most NHL-AHL affiliations now, and certainly the AHL has gone down this road before. Its westward move that started in 2015 put five teams in California; since the end of the 2014-15 season, 14 AHL franchises have changed cities and/or affiliations along with addition of the new Colorado franchise that is in its first AHL season.
"It's very preliminary, but clearly there is an understanding on Seattle's part of the importance of an AHL affiliate, and I think it's their intention to have their own team," Andrews said.
Part 1 of this two-part series will examines the fundamentals of establishing a new AHL franchise.
HOW IT WORKS
Much of the expansion process for an AHL team mirrors that of the NHL's, though obviously on a much smaller financial scale (Seattle's expansion fee was US$650 million). But there are some differences between the two leagues that go beyond the price tag.
Without diving too deeply into the abundant and sometimes-complicated nuances of AHL business inner workings, there are two ownership options.
An AHL team can be owned by its NHL parent club (or a related entity), a popular choice in recent seasons as NHL clubs increasingly prioritize AHL player development and opt to run the entire Triple-A operation. The Toronto Marlies fit into this category.
An alternative method is for an independent entity to own and operate (on the business side) the team, and there are still several AHL clubs using this model. In these cases, an NHL-AHL affiliation agreement supplies NHL-contracted players to the AHL team. In San Antonio, for example, Spurs Sports & Entertainment owns the Rampage while the Blues provide players, coaches, and other hockey personnel.
Next, there are a couple of different ways that setting up an AHL affiliate could unfold in a case like this.
Scenario 1: the NHL ownership group buys an AHL expansion franchise for a city that satisfies the needs of the various parties involved – the NHL team, the AHL, and any government entities. That city could be one without high-level hockey – San Diego, for example, in 2015. Or the AHL expansion team could go to a city where a pro or junior hockey team has already established. Such situations have happened in the past when an existing ownership group opted to move its team from a different league to the AHL. A team in these circumstances already has a business infrastructure in place and a brand familiar to local fans.
Scenario 2: another option would involve the shuffling of affiliations. In such a situation, the NHL expansion team would strike an affiliation deal with an existing AHL franchise (the Golden Knights-Wolves partnership took this path). That AHL team's previous NHL parent team could then buy its own AHL franchise and find a new home for it.
Supply-and-demand laws will also take hold in the coming months. Expect there to be competition among markets looking to break into the AHL. The circuit has long been the NHL's top developmental league, and it now has coast-to-coast options as well. Moreover, the NHL does not have any further expansion plans for the time-being, so the time for a prospective AHL owner to strike could be now.
Once an option has been identified, Andrews will walk the candidate through multiple steps over several months leading up until a vote before the AHL board of governors. If and when the applicant reaches that stage, the future looks bright.
"We wouldn't bring something forward that we didn't think was going to get approval," Andrews said.
DECISIONS, DECISIONS
Andrews said that the timeline for any franchise announcement remains unknown. Possibly shuffling affiliations or building an arena in a new market are only some of the variables to sort through.
"They've got a long way to go [to evaluate options]. It's really hard to say."
But he does not anticipate any lag time for the new AHL affiliate, and the 2021-22 season is the expected start date.
"Being absolutely candid, a lot of things could happen between now and 2021-22 relative to how Seattle wants to approach the American Hockey League. But what has happened over the past five or six months indicates to me that the most likely outcome will be Seattle being in an ownership position of some sort in an [AHL] franchise."
Next week the second part of this series will examine what makes a strong AHL market.
EASTERN CONFERENCE SHAKE-UP
Speaking of deals, the Belleville Senators and Wilkes-Barre/Scranton Penguins made one of their own on Thursday.
The Ottawa Senators shipped forward Ben Sexton and blueliner Macoy Erkamps to the Pittsburgh Penguins for forward Tobias Lindberg and defender Stefan Elliott. Belleville also sent forward Ryan Scarfo to Wilkes-Barre/Scranton for future considerations.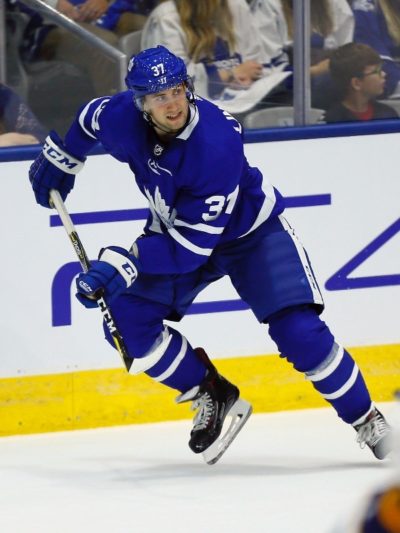 Sexton, 27, was 0-9-9 in 17 games for Belleville while Erkamps, 23, was in the ECHL with the Brampton Beast. Scarfo, 24, divided his time between Belleville and Brampton. The three players will report to the AHL Penguins.
Belleville needed blue line help, and Elliott fits that bill. The 27-year-old was 1-7-8 in 20 games for Wilkes-Barre/Scranton. Lindberg, 23, went 2-4-6 in 15 AHL games this season. He returns to the Ottawa organization, which took him in the fourth round of the 2013 NHL Draft, and will also go to Belleville.
HERSHEY BEARS (WASHINGTON CAPITALS)
Battling to stay afloat in the Atlantic Division, standings, the Bears turned to the free-agent pool this week for help.
Hershey signed experienced blueliner Ryan Sproul to a professional tryout deal this week. Sproul, 25, has 44 NHL regular-season games to his name, including 16 last season for the New York Rangers. But he found himself caught in the predicament that hits many twenty-something players after they have moved out of entry-level contracts and into the world of one-year deals and prospect-turned-suspect questions surrounding them.
He did not stick with the Calgary Flames organization after an invitation to training camp and then moved on to the Toronto Marlies before landing with the Laval Rocket for 11 games.
Along with being a right-handed shot and an ability to distribute the puck, he offers size (6-4, 205) and is in his sixth pro season. He put up 29 points (11-18-29) in 49 regular-season games last season for the Grand Rapids Griffins and Hartford Wolf Pack.
LAVAL ROCKET (MONTREAL CANADIENS)
The trip from the Bell Centre downtown out to Laval is a quick 25-minute jaunt on the Montreal Metro, but the NHL waiver wire has been a different story for the Rocket this season.
Twice the Montreal Canadiens have attempted to put a young prospect on waivers with the possibility to send him to Laval only to see him snatched away. On October 17, the Detroit Red Wings grabbed forward Jacob de la Rose from the Canadiens. This past Sunday it was another forward, Nikita Scherbak, on his way out of Montreal. The Los Angeles Kings claimed the 2014 first-round selection, the latest in a growing list of Montreal prospects who have not blossomed in the AHL.
Scherbak, who turns 23 on December 30, was chosen by the Canadiens 26th in the 2014 NHL Draft. After going 7-23-30 in 26 regular-season games for the Rocket last season, this season unraveled for him. He did not dress for the Canadiens and was 1-0-1 in five outings with Laval. As for de la Rose, he was a 2013 second-round pick taken 34th by the Habs.
It has not been all bad news for the Rocket, however. Thanks to defenseman Karl Alzner's $4.625 million cap hit, the Canadiens easily slipped him through waivers to the Rocket on Nov. 27. Two days later they assigned 20-year-old blueliner Victor Mete to the Rocket. They completed a busy stretch by signing free-agent Simon Després to a professional tryout agreement. Després, 27, spent time with the organization in training camp and was offered a spot with the Rocket before the regular season but did not sign and has not played a game this season. With 193 regular-season NHL games to his name, he skated in 44 regular-season KHL games last season for Slovan Bratislava.
Scherbak and de la Rose each could have injected some offensive production into the Laval line-up. The Rocket, who are last in the Eastern Conference with an 8-13-2-1 record, are in the bottom third of the AHL at 2.58 goals per game.
MILWAUKEE ADMIRALS (NASHVILLE PREDATORS)
Finally Duncan Siemens has a home.
Milwaukee signed the 25-year-old blueliner to an AHL deal through the end of this season. He spent the past six seasons in the Avalanche organization. Colorado took him 11th in the 2011 NHL Draft, but he was never able to stick full-time on the NHL roster.
Still, last season with the Avalanche, he did dress for 16 regular-season contests (1-1-2) to go with five more games in the postseason. He also played 45 AHL games (1-6-7) for San Antonio, the Avalanche's previous affiliate.
With 294 NHL and AHL regular-season games to his name, Siemens also slots in as a veteran-exempt player, a bonus for a player with his experience.
TEXAS STARS (DALLAS STARS)
This is why NHL teams invest in building depth with their AHL affiliates. The Dallas Stars' injury list is the latest of countless examples of why depth counts for so much in the NHL.
Dallas is missing blueliners Connor Carrick, Stephen Johns, John Klingberg, and Marc Methot.
Naturally, the battered Dallas blue line has spawned a trickle-down effect to the AHL roster for Texas. Gavin Bayreuther, Taylor Fedun, and Joel Hanley remain in Dallas. With those recalls and a dependable veteran like Reece Scarlett out, Texas is in the same boat as Dallas. Dillon Heatherington is the lone regular from the team's trip to the Calder Cup Playoff final last season. Yet the AHL Stars won for the fourth time in their past five games, beating Milwaukee at home Wednesday, 5-1.
Finally the transaction page gave back to Texas on Thursday, however. Dallas sent forward Roope Hintz to Texas. Hintz, 22, was 2-1-3 in 14 games for Dallas. Mixed into his season have been nine games in the AHL, where he is 4-7-11. He posted a 20-goal rookie season in 2017-18 with Texas. Dallas selected him in the second round of the 2015 NHL Draft.
TORONTO MARLIES (TORONTO MAPLE LEAFS)
Tough times have arrived in Toronto, home of the defending Calder Cup champion Marlies.
Despite the struggles, the Marlies sit one point below the North Division playoff line at 9-9-2-2. But make no mistake, this season has been a slog for the Marlies, who have not been able to establish any sort of consistency.
Marlies head coach Sheldon Keefe has not been happy with his inconsistent club. After a 5-2 home loss to the Lehigh Valley Phantoms this past Sunday, Keefe issued a very blunt assessment of a talented team that won nine of its first 21 games.
"We need to be better in every single regard," Keefe said to Toronto media via the Marlies website. "Every time that we take steps in one area, we're not able to sustain it. We lose it the next day or the next period or the next shift."
"It's unacceptable, frankly. The most disappointing part of it is that a lot of it is falling on the guys that played significant roles for us when we won the championship last year. It's not the new guys."
If that loss to the Phantoms left Keefe feeling sharp in his critique, the Marlies' next game left him taking a less-pointed approach.
After he 5-0 home loss to the Providence Bruins on Wednesday, he was asked how to assess the outing.
"I'm not sure you assess it," Keefe said to Marlies reporters. "You're searching for positivity, trying to keep the guys upbeat. The game wasn't all bad. We've got to find our way out of this."
Canadian rivalry games continue this weekend for the Marlies at home when Laval visits on Saturday afternoon followed by a matinee drop-in from Belleville on Sunday.
THIS WEEKEND
Friday
Providence at Rochester – Providence is on a 6-0-2-0 run and will go up against the North Division-leading Amerks. The P-Bruins took a 3-2 overtime win in Providence in the teams' first meeting November 17th.
Saturday
San Jose at Bakersfield – The Barracuda continue to roll, and this should be a spirited beginning to a weekend home-and-home series with the Condors.
QUOTEBOOK
"We're going to have to really look at our group here and move some things around" – Marlies head coach Sheldon Keefe to the team website when asked if changes were possible after Wednesday night's loss. The standard in Toronto is always high, and management has always been aggressive in addressing issues.
This article is about: