World Juniors 2019
Hopp Suisse – another WJC upset in the making?
VANCOUVER, B.C.
The World Juniors never feels quite the same without an eyebrow-raising upset. Whether it's been the 2015 Slovaks, that beat the Finns, Czechs and Swedes on their way to a surprising bronze medal, or the 2017 Danes, that managed to best both the Finns and the Czechs before bowing out in the quarterfinals against Russia, it's a good reminder that there is always the possibility of a David vs. Goliath story at these tournaments.
This year, the Swiss are the ones who have been making magic in Vancouver and Victoria. After making it tough on the Czechs, Canadians, and Russians in the round robin, they pulled off an upset in the quarterfinals, suffocating heavy favorites Sweden and winning 2–0 on the heels of a 41 save shutout from goalie Luca Hollenstein.
For Switzerland, it was sweet revenge. In May, the Swiss national team lost a heartbreaking gold medal game against the Swedes after a shootout decided the outcome at the World Championships in Copenhagen, Denmark. One month later, their national soccer team was sent out of the World Cup in the round of 16. The opponent? Those darn Swedes.
But the World Juniors turned out to be another story. The underdog beat the favorite and moves on to play Finland in Vancouver today.
ONE MEDAL
It's been a long journey to play for medals at the World Juniors. In 2010, Switzerland managed to beat Russia in the Saskatoon/Regina tournament courtesy of an OT goal by Nino Niederreiter in the quarterfinals. That team ended up in fourth place after losing to – you guessed it – Sweden in the bronze medal game. The only time the Swiss have won a medal at the WJC was in 1998 when future NHL goalie David Aebischer played lights out throughout the tournament. This time around, charismatic and outspoken head coach Christian Wohlwend – yes, that guy – thinks his Swiss team is poised to do something special again.
"Usually, Swiss guys have had a tendency to make themselves small", he said after defeating Sweden. "When somebody speaks up and states his opinion, they tell him to calm down and keep his feet on the ground. But you have to stand up for your dreams, you have to believe in your dreams. Don't be shy to bring them up. And that's what we do with the young kids now. We stand up, and that's why the results are coming."
"DEEPEST TEAM EVER"
Swiss hockey has had its ups and downs. The top players their programme has produced for the ten past years have been elite. The problem is that there hasn't been enough depth between the Roman Josis, Timo Meiers and Nico Hischiers of the alp nation. That's what's different about this year's Swiss World Juniors' team. They might not have a bonafide star but they do have depth.
And it's making all the difference.
"This year's team is probably the deepest ever on the U20 level", Thomas Roost, Swiss scout for NHL Central Scouting, said. "There is no significant difference between the first and the fourth unit. No superstars but also no real crutches."
Christian Wohlwend said that Switzerland has had a lot of WJC teams with "better players", but not one with as many good ones.
"A few years ago, we had Hischier, (Damien) Riat, (Calvin) Thürkauf, (Jonas) Siegenthaler and a great goalie in Joren von Pottelberghe. They were all highly ranked prospects by Swiss standards, but over four lines we're deeper and have never had a more complete roster than now. This is also the first time that we can split players between the power play and the PK."
This is progress that could give Switzerland their biggest success on the World Juniors stage yet. But from a wider perspective, it can also create a buzz around the sport that helps the Swiss programme to attract more future players.
"I hope this will give us a huge boost", Christian Wohlwend said. "That all the kids want to play hockey and that more kids from other sports want to try hockey. And also that the boys and girls that are already playing are motivated to reach moments like this."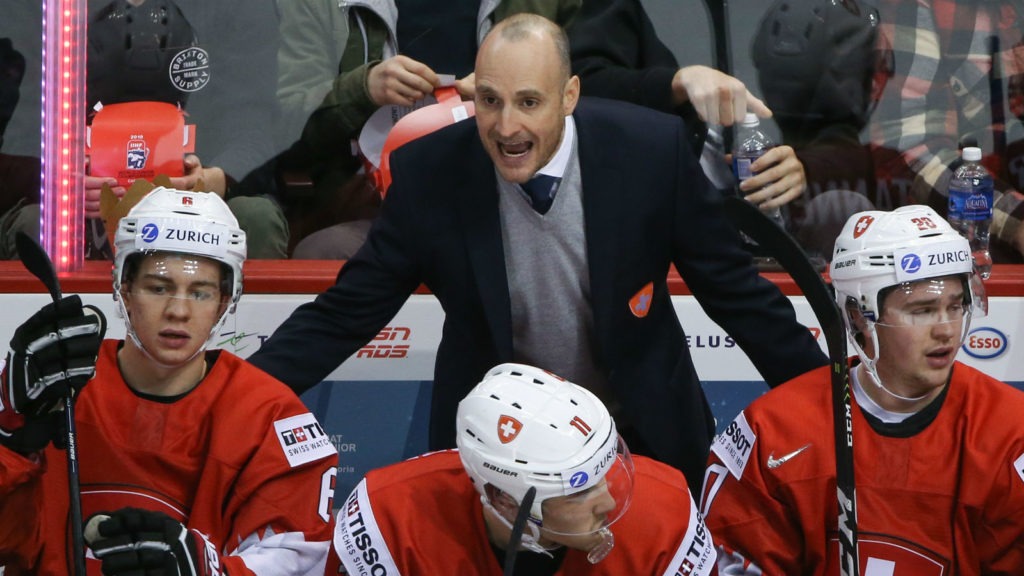 Christian Wohlwend. Photo: Chris Barry / Sputnik
BLEAK OUTLOOK?
Thomas Roost is proud of what the Swiss hockey nation has achieved in the last year, but he feels there's a lot more work to be done before calling Switzerland a hockey nation to be counted on for every tournament. There are several reasons why he is less optimistic about the outlook.
"I have mixed feelings about the real progress of our talent development", he said. "On one hand, we have this stunning U20 success right now. On the other hand, I'm really worried about what is next.
"When I watch international U16 games, we very often get dominated and suffer losses versus top six nations, sometimes even with double-digit numbers. This is my pessimistic short to midterm outlook. My optimistic outlook is that quite often our players improve more in the age group from 18 to 20 than in other countries. Our players even develop more until they are 25.
"This might have to do with our education system because pro sports still is not really respected in Swiss society. Most parents ask their kids to get a good education first and foremost, and when they finish their education, then they can go full throttle in sports. From the age of 15 to 19, I'm guessing that our kids have fewer practice hours than some of the top six nations."
But right here and now, that's not an issue in Vancouver. Head coach Wohlwend and his players still think they have enough tricks up their sleeve to pull off more upsets.
"We're enjoying this right now, just enjoying the fact that we can experience this as a whole group", Christian Wohlwend said. There's no pressure, only enjoyment. So watch out, this Swiss team is dangerous!"
The Finns have been warned.
You may also be interested in: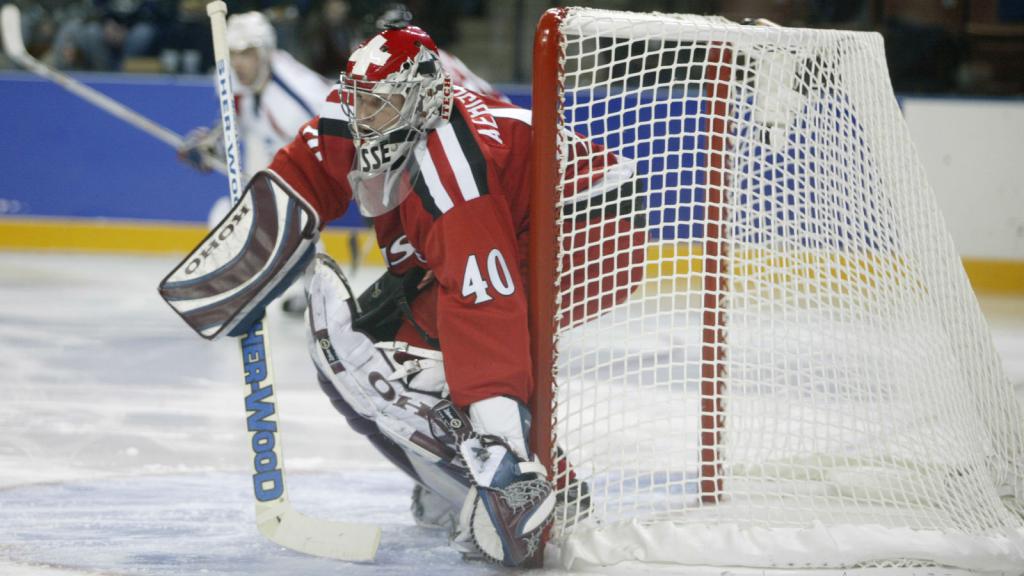 WJC Countdown: David Aebischer leads Switzerland to first-ever World Juniors medal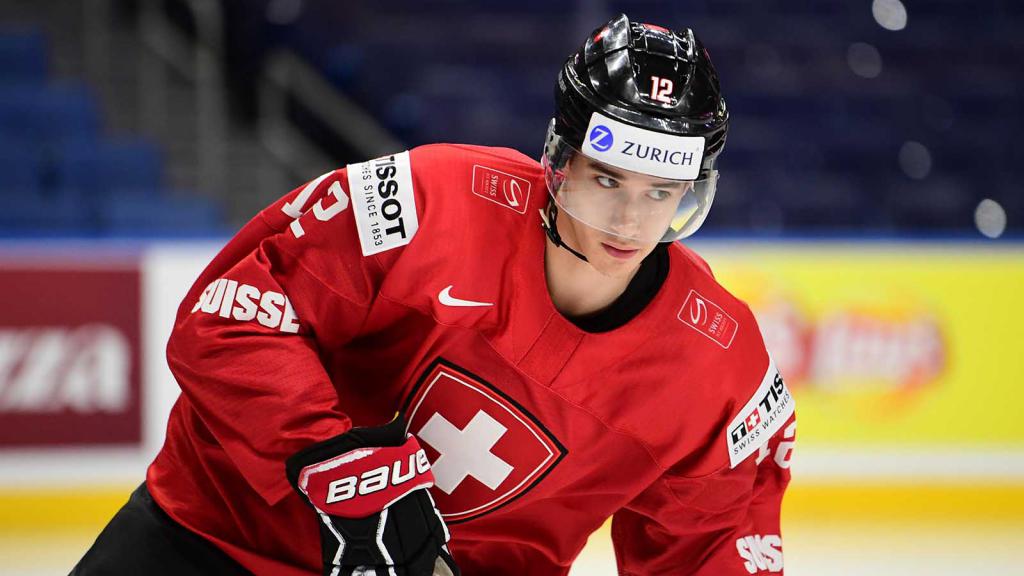 Previewing the WJC underdogs – is another upset in the cards?
This article is about: