World Juniors 2019
BODIN: Hughes vs. Kakko – the debate is heating up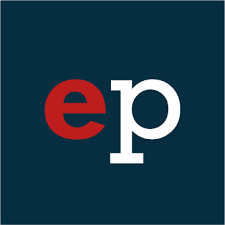 Uffe Bodin
VANCOUVER, B.C.
We are a few days removed from the dramatic ending of the 2019 World Juniors. The one that saw Kaapo Kakko score the Finnish tournament-winning goal with only 86 seconds to go in the gold medal game against the Americans.
Kakko etched his name into history by becoming yet another Finn to score a big goal at the grand stage. Just like Rasmus Ristolainen in 2014 and Kasperi Kapanen in 2016, his name will forever be linked to World Juniors glory in his native country.
Still, 2019 is very young and there's a lot to look forward to for the youngster. This summer, he will once again visit Rogers Arena and maybe, just maybe, he'll have a shot at becoming the first Finn to be selected first overall when the NHL draft is held in Vancouver.
Jack Hughes is still widely regarded to be at the front of the pack but Kakko has certainly made a strong case for himself. When interviewed after the celebrations on the ice in Vancouver, several of his teammates and coaches alluded to him as "the new number one".
"He'll go number one in the draft", Eeli Tolvanen stated as if it was a given.
"He's incredible", captain Aarne Talvitie added. "In his first big tournament, he scores a goal like that. That kind of sums up his performance. He was a key player for our team although he's so young. So I'll say what Eeli said: Kakko will go number one, for sure."
"It felt like this was the game that separated him from Hughes", Finnish goalie coach and former NHL goalie Fredrik Norrena said. "That's the feeling we have."
Norrena is also the goalie coach for TPS Turku of the Finnish top league Liiga. He sees and works with Kaapo Kakko every day, and to him, this is a player that has a chance of becoming something extraordinary.
"He's a special person and a special player", Norrena said. "He is 17 years old and plays on the first line. He loves hockey, and if he had a choice, he would probably go out and stick-handle with a puck on an outdoor rink here in Vancouver. He lives and breathes hockey. He's so passionate about it, it's a guarantee for success."
Okay, so Tolvanen, Talvitie, and Norrena are obviously biased and wouldn't have the same insights about Jack Hughes as an American teammate or coach might have. So to not go completely off rails here, we need a more neutral voice to balance things out.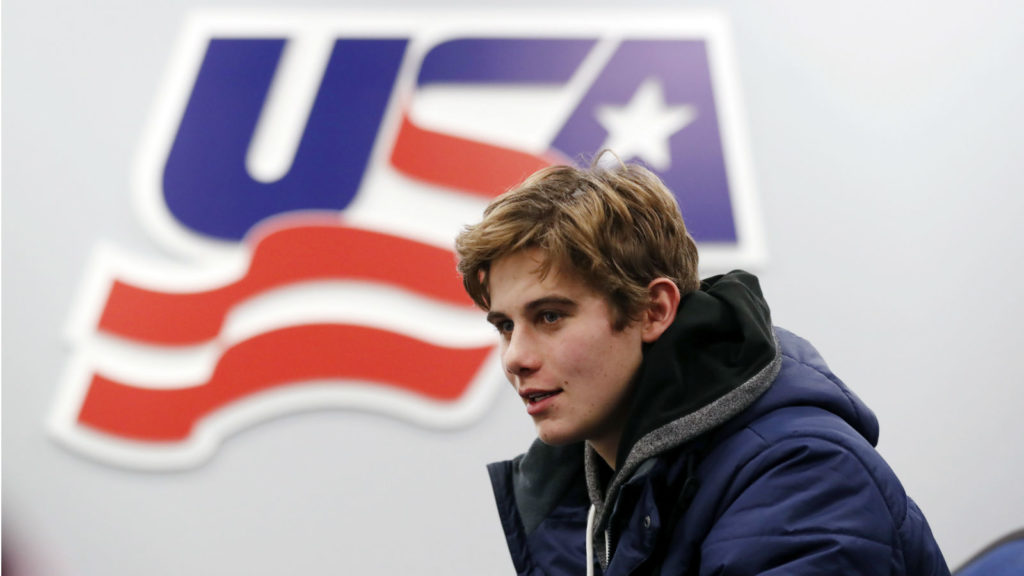 Photo: AP Photo/Carlos Osorio
ESPN's Chris Peters, who focuses on prospects, offered his take on the Hughes vs. Kakko debate on colleague Dimitri Filipovic's podcast The PDOcast recently. He doesn't consider the race for first overall a slam dunk anymore.
"I think Kaapo Kakko could compete with Hughes, I don't think the gap is so far that he's the automatic number one", Peters said. "Hughes is certainly most likely to go number one, and he would be my pick at number one but I still think Kaapo Kakko is good enough to say 'Hey, I deserve some consideration too'.
"If he doesn't push Jack for number one, I think he's a clear-cut number two. If you're drafting second this year, you're going to be very happy about what's available to you.
"Kakko has been a guy that in his young career has been such a driving force for anything his team does. He can do it at the pro level, he can do it at the World Juniors, and he did it at the Under-18 last year. What he has is such a mind for the game. He sees the ice so incredibly well."
For his part, Hughes certainly didn't disappoint anyone with his performance at the World Juniors. Despite being injured and missing three games in the round-robin, he had an assist in each of the four games he played. He gave the Americans an offensive jolt when he returned for the quarterfinals and was praised by teammates and coaches the same way Kakko was.
"We missed him", his brother, defenseman Quinn Hughes said. "I don't need to tell you guys how good he is. He's a huge catalyst for us and makes us a much better team when he is on the ice."
Jack Hughes himself was devastated after losing the gold medal game and fought through tears while doing interviews in the mixed zone. This was the second gold medal he had lost at the hands of Kakko and the Finns in the past year. The US also left the 2018 U18 WJC in Magnitogorsk, Russia with a silver medal.
The good news is that he'll have a chance to make amends for that as soon as in April. When this year's U18 tournament comes around in Sweden, we will probably have a Hughes vs. Kakko match-up to look forward to once again. One that could possibly iron out who is the true number one in this year's draft.
This article is about: