World Juniors 2019
AHL WEEKEND SPECIAL: Blackwood's rollercoaster – Cormier's fortune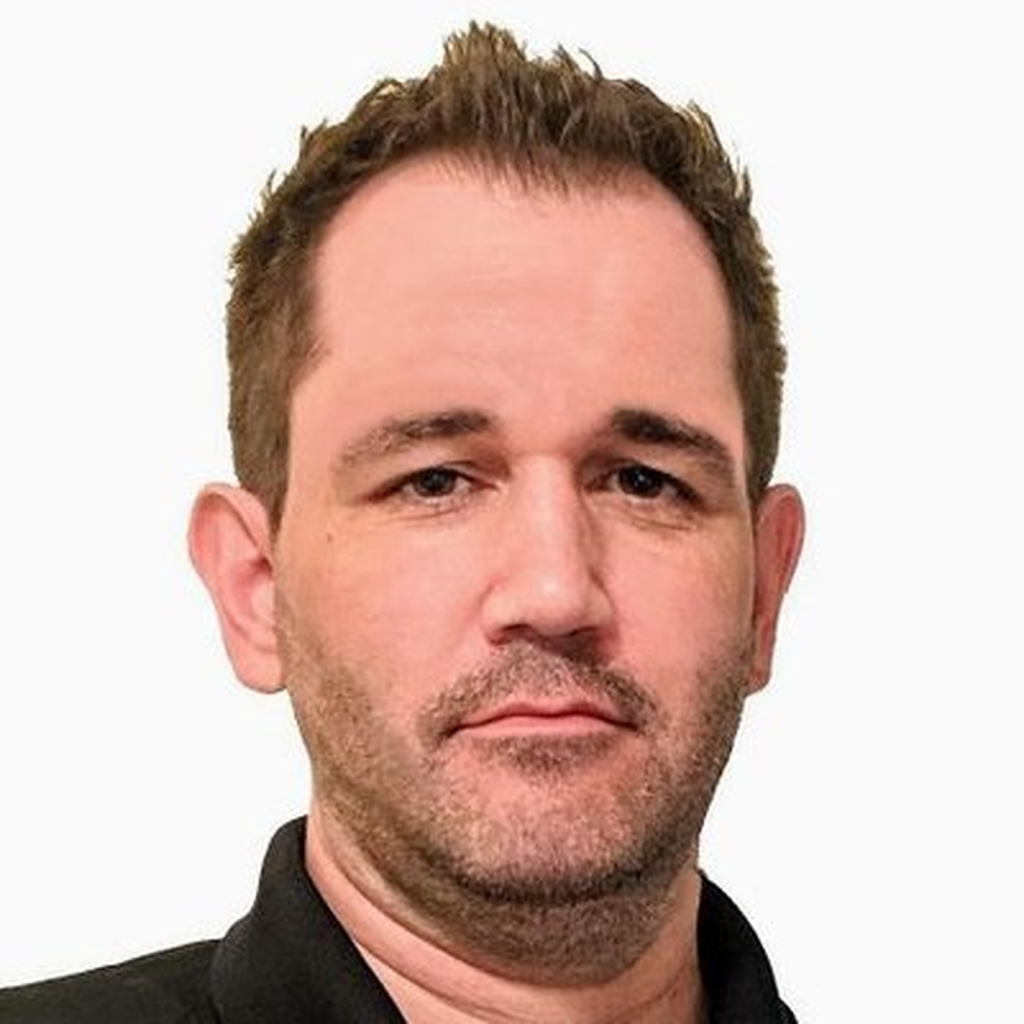 Patrick Williams
Friday nights in the AHL mean the start of a busy weekend. EP Rinkside has this look around the 31-team league to set you up for this weekend's slate.
ALL ROADS LEAD BACK TO BINGHAMTON
The midpoint of the six-month regular season can lay waste to last summer's carefully constructed roster plans to the point where even the replacement needs a replacement.
That is the situation that the New Jersey Devils and Binghamton Devils found themselves in as the calendar rolled over into January. New Jersey veteran Cory Schneider has not played since December 14th because of a lower-body injury. His season has been limited to nine games, and when the long-time New Jersey workhorse has been in action, he has gone 0-5-1 | 4.66 | .852. Binghamton veteran Eddie Lack had been out of action since November 23rd. Much like Schneider, he also struggled with a 2-3-1 | 4.10 | .863 for the AHL Devils. His season came to an end after he had hip surgery.
That summer-time plan to station Mackenzie Blackwood and Cam Johnson in Binghamton for the season had already started to unravel with Schneider's injury. New Jersey had put in a call for Blackwood, who had proceeded to quickly push Keith Kinkaid for playing time thanks to a 3-2-0 | 1.83 | .947 line in his first eight career NHL games. With Blackwood off to New Jersey, the organization turned to Johnson, who had spent a month with the Adirondack Thunder of the ECHL earlier in the season, to take over the number-one slot in Binghamton. Binghamton auditioned a trio of ECHL recalls as Johnson's back-up, including Evan Cormier, who arrived on December 29 after starting the season at the University of Guelph.
And then that plan fell apart. Blackwood's lower-body injury on January 4 at the Arizona Coyotes prompted New Jersey to put a call in for Johnson to become Kinkaid's latest partner in New Jersey.
So, in a week's span, Cormier went from an unemployed goaltender to holding Binghamton's starting job. This week Binghamton officially announced that he had a new AHL contract. General manager Tom Fitzgerald brought in Jeremy Brodeur – son of the New Jersey legend – last weekend to team with Cormier and round out the newest Binghamton net tandem.
The new contract brought the latest twist in the 21-year-old Cormier's past year. Before going to Guelph, he had spent time in training camp with the Florida Panthers. That followed parts of five OHL seasons that concluded with 61 regular-season appearances for the Saginaw Spirit in 2017-18. His OHL work in Saginaw and with the North Bay Battalion had prompted New Jersey to select him in the fourth round of the 2016 NHL Draft. But New Jersey management did not sign him after last season, starting him on the journey that took him through South Florida, Guelph, a brief layover with the Wilkes-Barre/Scranton Penguins, and finally to Binghamton.
"[Not being signed after last season] was extremely motivating," Cormier told Binghamton's team Facebook page before his AHL debut December 29th at the Belleville Senators.
Cormier spent the first two months of the season in Guelph, playing 13 games with a 6-7-0 | 2.28 | .926 line for the Gryphons.
"It was great that they were still watching me and keeping an eye on me," Cormier said in that same Facebook interview.
As much as the contract benefited Cormier, the arrangement so far has paid off for Binghamton as well.
Cormier turned in a 35-save shutout this past Wednesday on home ice against the Syracuse Crunch, the AHL's top-scoring team and an opponent that had tormented Binghamton all season in taking the first six meetings. Syracuse held Binghamton to 10 shots in the game, including just five in the final 40 minutes of play. Cormier's play helped Binghamton to shut down the third-ranked Syracuse power play on all seven opportunities. The penalty kill has been a significant issue for Binghamton this season, ranking 29th in the league and surrendering 4.7 power plays per game to opponents.
Belleville had buried Johnson under three goals in the opening 13:24 back on December 29, prompting head coach Mark Dennehy to turn to Cormier. Two nights later at home against Wilkes-Barre/Scranton, Johnson went back in net and surrendered four goals. Dennehy then started Cormier last weekend in a home date against the Toronto Marlies, who handed the hosts a 5-1 loss. Blackwood's injury out in Arizona that same night meant an opportunity for Cormier 24 hours later, and he helped to pull out an impressive 3-2 home victory against a top-tier opponent in the Bridgeport Sound Tigers.
Add it up and it spits out a 2-1-0 | 1.87 | .938 line for Cormier in Binghamton. Call it a small sample size, but an organization down to two healthy NHL-contracted goaltenders is in no position to quibble. With the AHL calendar moving into the teeth of the regular season that can grind down rosters, the trick now will be for Cormier to maintain that level as Binghamton tries to muscle its way into a playoff spot.
Cormier and his teammates will go to Lehigh Valley on Friday night, seeing the Phantoms to begin a critical weekend. Their 17-20-3-0 records sits them four points out of a playoff spot and yields games in hand to all but one team in their division. They head back to Binghamton after the game to welcome the Cleveland Monsters on Saturday night.
RIVAL MOVES
Belleville and the Marlies maintain a healthy Highway 401 rivalry in the North Division, but they managed to strike a deal anyway for a pair of players in need of fresh starts.
Then for good measure, Belleville roster saw another move a few hours later.
The parent Ottawa Senators acquired Marlies forward Morgan Klimchuk from the Toronto Maple Leafs in a trade Friday, sending him to Belleville, his third AHL stop this season. Belleville forward Gabriel Gagné departed for Toronto, where he has been assigned to the Marlies. Next, Ottawa sent Belleville leading scorer Paul Carey to the Boston Bruins for Providence Bruins defenseman Cody Goloubef.
Klimchuk is on the move for the second time in six weeks. The Leafs acquired him from the Calgary Flames for defenseman Andrew Nielsen on November 27th. A Calgary first-round selection in 2013, he had been bypassed by a deep group of forwards with the Stockton Heat. Klimchuk, 23, picked up a pair of goals in 13 games for the Marlies and is 5-5-10 in 30 games combined with his time in Stockton at the season's beginning.
The 22-year-old Gagné's stock had appeared to drop in Belleville after he went to the AHL All-Star Classic last season in his second pro season and posted 20 goals for a non-playoff team. But he had been in and out of the Belleville line-up and been passed over for promotion even amid constant Ottawa-Belleville movement. At 6-foot-5, he does not always necessarily win enough loose puck battles for someone his size. Before a two-goal game January 2nd at the Laval Rocket, he had managed two goals in his first 30 games. In all, he went 4-5-9 in 33 games for Belleville this season.
The deals are the second and third to affect the Belleville roster in nine days. Forward Darren Archibald arrived via trade from the Vancouver Canucks organization on January 2nd, played a pair of games for Belleville last weekend, and then moved on to Ottawa. Earlier in the season, veteran forward Ben Sexton went to Wilkes-Barre/Scranton for defenseman Stefan Elliott. Ottawa recalled Elliott from Belleville on Friday as well, the latest hit to the AHL line-up.
The 29-year-old Goloubef should bring some stability to the Belleville blue line and can contribute to a power play that sits 19th in the AHL. He owns 129 NHL regular-season games to his name and was 3-9-12 in 16 games for Providence. Goloubef and Klimchuk spent last season together in Stockton.
Carey, 30, played at Boston College before going on to a long career on the NHL-AHL bubble. After a 24-goal season for the Hershey Bears in 2016-17, he spent all of 2017-18 with the New York Rangers before signing with Ottawa this past summer. However, he played only five games for Ottawa and ended up with Belleville, putting up a 5-22-27 line in 29 AHL games.
Belleville starts a two-game road series against the Grand Rapids Griffins. Last in the North Division, they trail the fourth-place Marlies by five points and surrender two games in hand. The Marlies' weekend starts Friday at Rochester for a home-and-home match-up with the division-leading Amerks. The P-Bruins' 16-16-5-0 record has them below the Atlantic Division playoff line going into a Friday night home date with the Hartford Wolf Pack.
BANGED-UP BLACK-AND-BLUE BLUE LINE
The defending Calder Cup champion Marlies have also been dealing with a banged-up blue line.
They lost Steve Oleksy (head) last Saturday night at Syracuse. He exited that game and has missed their past two games.
And then there is their trio of talented Swedish blue-liners. Timothy Liljegren has missed 17 games because of an ankle injury that knocked him out of the Marlies' December 1st game against Wilkes-Barre/Scranton. That injury also cost the 2017 Maple Leafs first-round selection an opportunity to compete for Sweden at the World Junior Championship. That same tournament is where Rasmus Sandin, the 29th pick in this past June's NHL Draft, sprained his elbow after an impressive first half. Andreas Borgman has been out since December 19th with a concussion, costing him nine games.
The 18-14-3-2 Marlies hold down fourth place in the clogged North Division race, two points ahead of Cleveland. Toronto also sits only five points out of first place.
AROUND THE AHL
A 7-4 road win at Stockton this past Wednesday sent San Diego Gulls head coach Dallas Eakins past Kevin Dineen atop the list for most regular-season wins by the head coach of an Anaheim Ducks AHL affiliate. Eakins is in his fourth season running the San Diego bench and has a 136-82-11-8 record. He held the same record for a Maple Leafs AHL head coach (in the post-1967 NHL expansion era) with 157 victories before Sheldon Keefe passed him earlier this season. Eakins guided the Marlies for four seasons.
A stretch of 14 games in 27 days continues this weekend for the Bakersfield Condors with a two-game stop-by to see the Colorado Eagles. They have won one of the first five games in that stretch, leaving them at 16-14-2-1, one point out of a playoff spot in the Pacific Division. The calendar does not become any easier for the Condors after Colorado, either. They have consecutive home games against the rival Heat next week before visits to San Diego and the San Jose Barracuda. After that, they host Colorado and then take a two-game trip to play the Tucson Roadrunners before the AHL All-Star break arrives.
The Texas Stars are on an 8-0-0-1 run at home after taking a 3-1 decision from the Condors this past Wednesday night. They have visits from the Rockford IceHogs (Friday) and Iowa Wild (Saturday). After this weekend, they start a five-game tour through the Pacific Division.
Charlotte's 57 points lead the AHL going into the Checkers' six-game homestand. They start it off on Friday night against Wilkes-Barre/Scranton.
A six-game losing streak has sent the Ontario Reign to the bottom of the AHL. The Reign's 10-17-3-2 record leaves them at 25 points, seven points behind the next-closest teams in Hershey and the Manitoba Moose.
The OHL's London Knights inducted Rochester head coach Chris Taylor into their first hall of fame class alongside his older brother, Tim Taylor, this past Tuesday. Chris Taylor ranks second in London team history with 378 regular-season points (150-228-378) behind only Corey Perry (380). A product of nearby Stratford, Ontario, he played four seasons with the storied London franchise before playing 19 pro seasons across the NHL, AHL, IHL, and DEL. He put in another six seasons as an AHL assistant coach before taking over Rochester last season.
THIS WEEKEND
Friday – Chicago at Tucson: Two of the top Western Conference teams play back-to-back games this weekend at Tucson Arena. The Wolves swept the teams' first two-game set last month at Allstate Arena. The Wolves lost goaltender Max Lagacé on recall to the Vegas Golden Knights, prompting a recall for Zach Fucale from the ECHL. The Wolves are tied with the San Jose Barracuda for second place in the Western Conference, one point behind leading Iowa.
Saturday – San Diego at Milwaukee: The Gulls have ravaged the Western Conference in the past month, putting together a 10-0-2-0 run that ties a team record. Goaltender Kevin Boyle has posted nine consecutive wins in net for San Diego. The Admirals have cooled some recently, but they are only three points out of the Western Conference lead. The game starts a challenging two-game trip for the Gulls, who head to Iowa afterward.
ON THE MOVE
Bridgeport forward Josh Ho-Sang returned from an extended recall to the New York Islanders. Forward Michael Dal Colle and defenseman Devon Toews remain with the Isles….New Jersey recalled Binghamton captain Kevin Rooney on Thursday. Wilkes-Barre/Scranton captain Garrett Wilson also went to the NHL on recall to the Pittsburgh Penguins this week….The Columbus Blue Jackets-Sergei Bobrovsky saga led to Jean-François Bérubé's recall from Cleveland….With a thin goaltending market out there, the Utica Comets still have Ivan Kulbakov is their number-one netminder. Mike McKenna had been on track to take over in Utica after Thatcher Demko's recall to the Vancouver Canucks, but he instead ended up with the Philadelphia Flyers via waivers….Laval added NHL veteran defenseman David Schlemko on loan from the parent Montreal Canadiens. Last week the organization announced that Simon Després had turned down an offer to stay with the Rocket. He is a free-agent….St. Louis Blues 2012 third-rounder Mackenzie MacEachern made his NHL debut after being recalled from the San Antonio Rampage. The 24-year-old forward is in his third AHL season and 9-6-15 in 31 games for the Rampage….The AHL announced that Springfield Thunderbirds forward Anthony Greco will replace teammate Henrik Borgström at the AHL All-Star Classic later this month. Borgström is on recall with Florida. Greco is 15-12-27 in 35 games for the T-Birds….Through Thursday, 71 AHL players have made their NHL debuts this season.
This article is about: