Scouting Reports
HOCKEY PROSPECT RADIO: Sam Cosentino, Mark Edwards and much more
As a proud sponsor and partner of Hockey Prospect Radio, EP Rinkside is very happy to be able to bring joy to our readers with exclusive access to the latest episode of this popular and well-respected radio show. Just like us, Shane Malloy and Russ Cohen are all about prospects!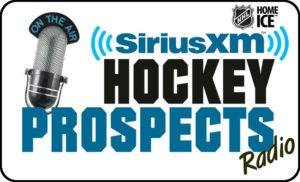 You can listen to the show on NHL Network Radio on SiriusXM every weekend, but with an EP Premium subscription, you can now enjoy every new episode of Hockey Prospect Radio – whenever you want, on any device.
Also, we'll give you access a day before it hits the networks!
This first week? Free access for all!
In this episode, CEO Peter Sibner joins a star-studded list of hockey analysts such as Mark Edwards, Brad Allen and Sam Cosentino to talk about the development of Eliteprospects and our roadmap for the future. You will also get some interesting takes on the upcoming CHL Top Prospects game coming up on Wednesday, January 23rd.
Don't miss this!
This article is about: