NHL Prospects
Sky is the limit – NCAA standout Makar buying into leadership at UMass
Cale Makar knows the sky is blue.
He knows there's no evidence to suggest otherwise. But there's a thing — or person — that could persuade him otherwise.
If Greg Carvel, his coach at the University of Massachusetts, said the sky wasn't blue, he'd just go with it. The same way he does with everything else Carvel says. If coach is saying it, it's because it will help UMass win hockey games — something it's done at a greater rate this season than it ever has before.
"We joked around the other day that if coach tells us the sky is green, we'd just go with it," Makar said. "He's telling us that for a reason. That's how everyone's mindset is. We've had so much success because everyone has bought into what coach says."
The success Makar mentioned looks like an 18-4-0 record through 22 games. The Minutemen have transformed under the leadership of Carvel, from five wins in his first season to their current position as one of the best teams in college hockey. Much of UMass' success is, of course, down to improvements driven from Carvel.
But the presence of Makar, the fourth overall pick in the 2017 NHL Draft by the Colorado Avalanche, has certainly helped as well. Makar's contributions on the ice aren't difficult to see. His eight goals and 19 assists put him second on the team in scoring and third nationally among defensemen.
Carvel will talk about Makar's play on the ice. But he's always quick to expand the focus.
Makar is a symbolic figure for the program. He represents the kind of player UMass needed to take the step from a perennial loser in Hockey East into one that can contend for championships. It's a responsibility for which he, according to his coach, is uniquely suited.
"He's special," Carvel said. "I was talking to another college coach and told me a story of another coach who has a highly-drafted player on his team, and that coach is shaking his head constantly. The kid's making it seem like the coach is lucky to have him. Cale is the complete opposite."
Ever the hockey player, Makar is aware of his status and how important he is to the long-term success of the Minutemen. Young hockey players want to play for teams that win championships and transform young, raw talents into NHL regulars. UMass has produced NHL players before (Jonathan Quick, Justin Braun and Conor Sheary to name a few), but none arrived in Amherst with Makar's fanfare.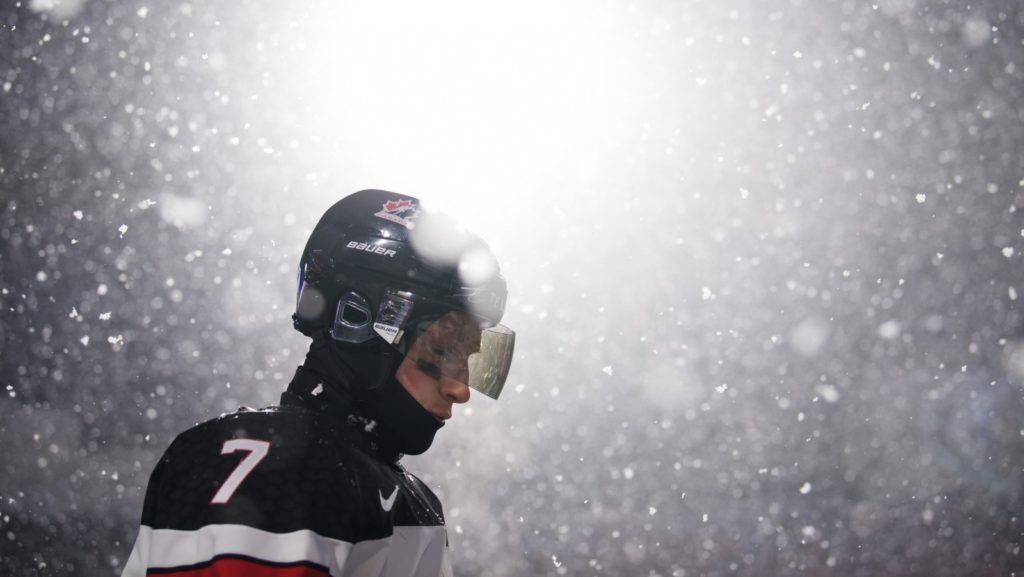 Cale Makar. Photo: Joel Marklund, Bildbyrån
Some moderate success a season ago led to greater expectations for UMass when the season began. Their standing this year has only heightened the spotlight and the responsibility Makar feels to leave UMass in a better place than he found it.
"It's very cool to see the attention that we've gotten this year and at the end of last year. The arena's gotten more full every week. It's humbling and cool to know you're helping to build up a legacy here," Makar said.
Development tends to refer to progression on the ice. But there's second part to Makar's growth as a player that's occurred in Amherst. The fourth overall pick in an NHL Draft needs to be more than a great hockey player. NHL teams don't use picks like that on players they can't market, players they aren't comfortable can lead a locker room.
"I think it's important to understand that you're able to play hockey professionally because of the people who are watching you," Makar said. "Everything is for the fans. You can't be successful at the next level if you aren't invested in giving the fans a great experience and being invested in your community."
Even before he landed in Amherst, Makar had this kind of experience. He spent parts of three seasons playing for the Brooks Bandits of the Albert Junior Hockey League. There, he made his name and became the player Colorado wanted to draft.
"Every stage of my career has helped me get used to that a little bit more," Makar said. "Even going back to junior, when I was playing for Brooks, we were treated like celebrities all over town. Everybody knows who you are. That started you off on that idea really young. … It's just part of being a hockey player."
Before returning to his roots in college hockey, Carvel spent 11 seasons in the NHL as a coach and scout. He knows what a franchise cornerstone looks like. Makar's talent is part of it. When the camera's are off, Makar also fits the billing.
"He wants to do video after games," Carvel said. "He wants to be pushed in practice. He wants to be told when he does something wrong. There's no arrogance to him. There's a tremendous self confidence. When I was in the NHL, there are guys who know what they are and don't exhibit any kind of arrogance. Those are the players organizations build around. That's Cale."
The NHL isn't going anywhere, though. Makar knows it's all coming soon. For now, he's focused on UMass.
The Minutemen enter their final 12 games of the regular season primed for the most successful year the program's ever had. They're in first place in Hockey East and will most likely get a chance to play in the NCAA tournament in late March and into April.
"The expectations haven't changed for us," Makar said. "We've known we were good enough to win championships. Those were the standards from the first day of the season."
There's no reason for anything to change at this point. That means work for Makar and the Minutemen. That sounds perfect to Makar.
"I like coming to the rink every day," he said. "I like practicing and doing the things it takes to get better. There aren't any other things I'd rather do with my time. I like winning hockey games, so, when the coach says something will help us do that, I'm not going to complain about it. The program is in place for a reason, and it's because it will help us become better players and win games."
So, when Makar says he'll follow the orders of Carvel and his staff without question, he means it. Carvel may never tell Makar and his teammates the sky is green. The process has made one thing about the sky clear, though.
For UMass, it's definitely the limit.
You may also be interested in: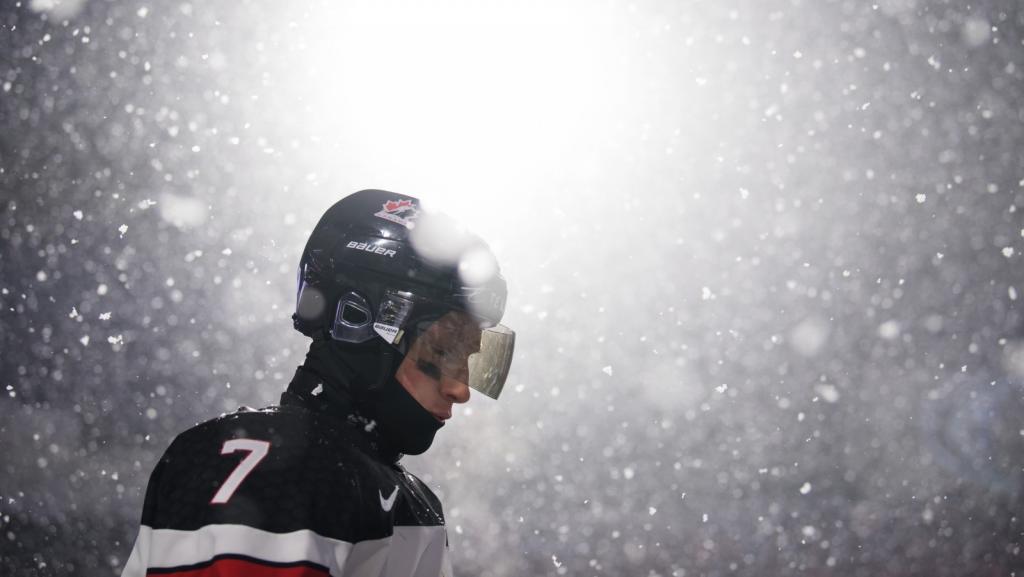 TOP 10 – NCAA: Cale Makar tearing it up for UMass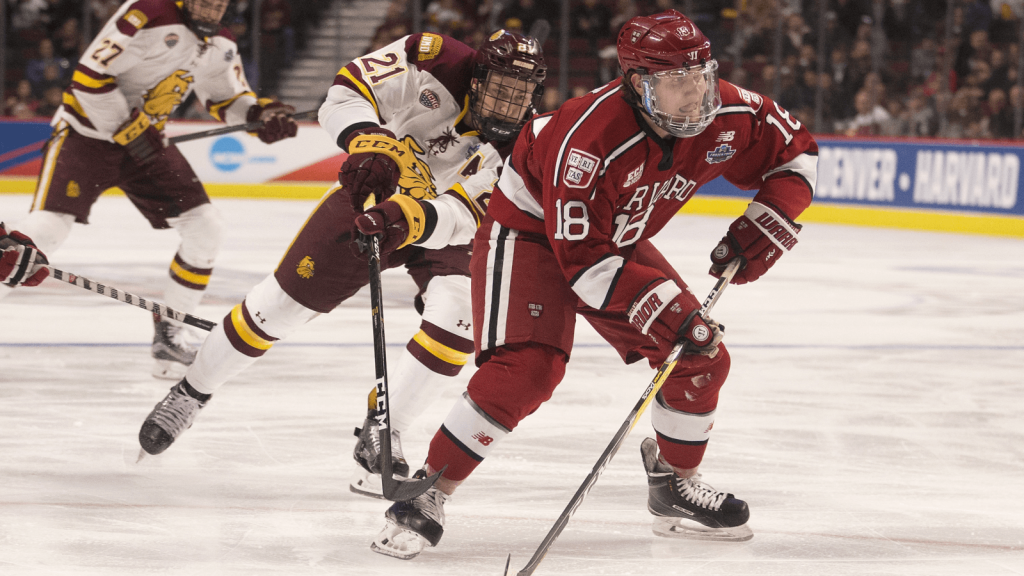 Going for Hobey – Makar, Fox part of growing trend in NCAA hockey
This article is about: