Scouting Reports
THE PIPELINE SHOW: "Krebs reminds me of Nugent-Hopkins"
This week on TPS you'll hear from a pair of 2019 eligible players, both expected to be chosen in the 1stround of the NHL draft, a Swedish based scout sharing his thoughts on half a dozen players from that country and a college senior who is in contention for the Hobey Baker Award while seeking a pro contract.
2019 Draft Spotlight: Peyton Krebs
It's a really good year for the Western Hockey League when it comes to the NHL Draft. Central Scouting's midterm rankings came out last week and features 9 WHLers among the top 31 players in North America. Three of the top 4. One of those three is my guest in the Draft Spotlight segment this week.
Peyton Krebs has been in the spotlight for a long time having been taken 1st overall in the 2016 Bantam Draft. He's matched his rookie output of 54 points but he's done it this year in 21 fewer games. Unfortunately for Krebs, it appears as though it will be another year out of the playoffs for the Kootenay Ice as they own the basement of the WHL's Central division.
Krebs is a 5'11 offensive dynamo. For me he reminds of Sam Steel or Ryan Nugent-Hopins. He agrees with those comparisons and adds Brayden Point to the mix and you get a sense of what Krebs is all about.
We chatted about his draft season including the Hlinka-Gretzky Cup, the World U18s this spring and of course the CHL Top Prospect Game where he stood out with his OHL linemates Nicholas Robertson and Arthur Kaliyev.
NCAA Campus Report: Colt Conrad
The annual list of initial nominees for the Hobey Baker Award was released in January and as usual, it's rather extensive. With over 80 names being thrown into the hat, you certainly can't call it a 'short list'.
Being based in Canada, there are times when I take a decidedly Canadian perspective on what is happening in college hockey. From now until the end of the playoffs I will probably get a few Canadians on the show who are among the list of Hobey Baker nominees and one such player is Colt Conrad of the Western Michigan Broncos.
Conrad is in his senior year and coming off an injury shortened season (broken jaw), he's leading the Broncos in scoring. He's also been doing it for most of the season without his linemate and good friend Wade Allison. I asked Conrad about this, his final year of college hockey, and how much he thinks about what comes next.
I also wanted to know about his path from tiny St. Alphonse, Manitoba to Kalamazoo, Michigan. He was drafted by the WHL's Lethbridge Hurricanes who traded his rights to the Brandon Wheat Kings, the club closest to home for Conrad. The skilled forward talked to me about his decision making process and what in the end led him to becoming a Bronco.
Lastly, we talked about opportunity this past December to represent Canada for the first time on the international stage as he was named to the Spengler Cup team that played in Davos, Switzerland. The story he told about being named to the club is pretty entertaining.
HockeyProspect.com: Johan Lindemalm Karlsson
Throughout the season I like to speak with scouts from HockeyProspect.comto get to know some key players for the upcoming NHL Draft. This week we put the magnifying glass on half a dozen players from Sweden with the help of scout Johan Lindemalm Karlsson.
The six players that Johan shares his thoughts on are defencemen Victor Soderstrom, Philip Broberg and Tobias Bjornfot as well as forwards Simon Holmstrom, Nils Hoglander and Albin Grewe.
Some of those players took part in the Hlinka-Gretzky Cup in Edmonton this past August but a few are still relative unknowns over here. It's good to get know all of them a bit more through Johan's eyes.
2019 Draft Spotlight: Moritz Seider
The buzz is growing for big German defenceman Moritz Seider despite the fact he's been sidelined for the last three weeks with a shoulder injury. The 6'4 blueliner plays for Adler Mannheim in the top pro league in Germany and has chipped in with four points in 25 games thus far.
In mid-December, Seider helped Germany win the Div 1A World U20 title lifting his nation back into the big group that will play in Prague next year. I spoke about the experience playing in the tournament and winning in front of a raucous home crowd.
Seider comes from a country where hockey is not the #1 sport. I asked him to tell me how he first got interested in the sport while most kids there dream of playing football for Germany. His story going back to when he was 5 years old was terrific, especially now that he's now playing professionally.
Of course we talked about the NHL draft and how much time he spends thinking about the event. He said he hopes to play in North America so I had to ask him if that meant he may come over next year to play for the Owen Sound Attack, the OHL club that holds his CHL rights.
Lastly, we discussed the World U18s this spring and if he'll be available to play or whether he will still be busy with Adler Mannheim.
To download the episode and listen to it later, click HERE. If you just want to open up a player and listen now, click HERE. All of the segments can be played or downloaded individually from the main website or at soundcloud.
Guy Flaming is the host of The Pipeline Show, a year round, 100% prospect orientated podcast now in its 14th season. Since 2006, the mandate of the program has been to introduce the audience to the future of the NHL and that is accomplished every week by speaking with the top players, coaches, general managers, scouts and media that junior and college hockey have to offer. It is free to subscribe to The Pipeline Show and is available via iTunes, Google Play, Soundcloud, Spreaker, the Podcast App and www.thepipelineshow.com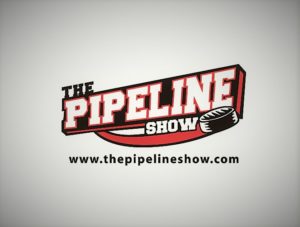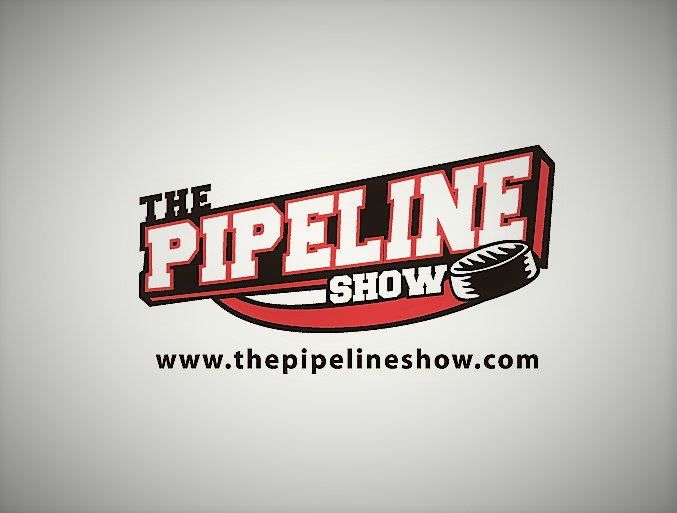 This article is about: