NHL Rookies
AHL ON THE ROAD: Drawing up a shopping list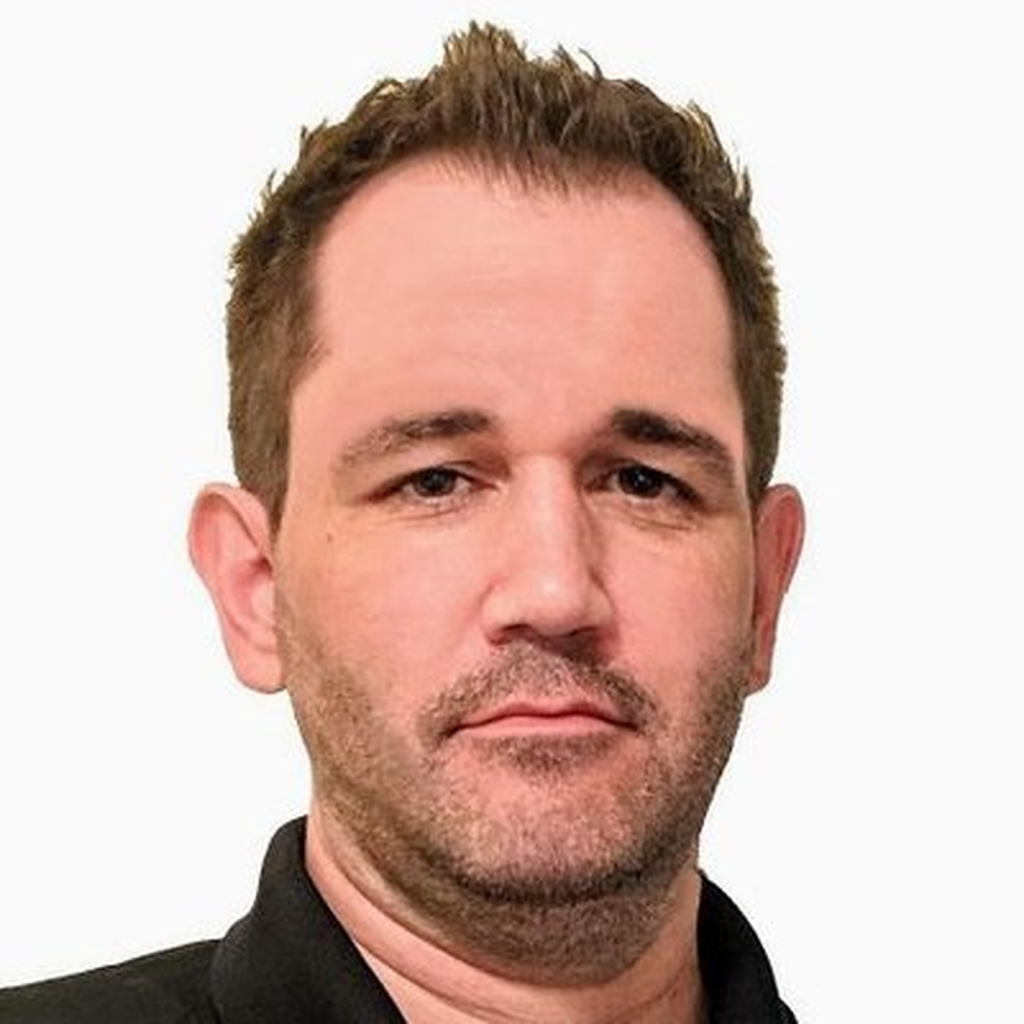 Patrick Williams
Management teams are scrambling as the clock ticks toward the NHL trade deadline this Monday
First comes managing the NHL roster's needs whether that involves loading up for the stretch drive into the Stanley Cup Playoffs or unloading high-priced players and stocking up on prospects.
But those NHL front offices must manage their AHL rosters, as well. That is a task that can heavily involves the NHL club's assistant general manager. Bringing in the right mix of AHL experience can set up a run to the Calder Cup Playoffs that can provide the organization's top prospects with valuable experience. Two seasons ago, the Tampa Bay Lightning brought established AHL netminder Mike McKenna to the Syracuse Crunch, setting up a push to the Calder Cup final. That Syracuse team graduated several players to the Lightning, including Yanni Gourde, Jake Dotchin, and eventually Adam Erne. Anthony Cirelli had a chance to get into six playoff games that spring.
Or it may mean knowing when to leave the AHL roster alone. Led by Kyle Dubas, the usually-active Toronto Marlies sat tight last season.
Complicating that formula is the AHL veteran rule (more than 320 NHL, AHL or high-level European league regular-season games) and the need to not exceed the NHL's 50-contract organizational limit (which is where players on AHL contracts can come in very handy). A second AHL-only deadline that follows is another chance to further tinker with the roster, to say nothing of any NCAA, CHL or Europe-based talent that may trickle over in the coming weeks.
These AHL veterans could tempt other NHL organizations looking to provide their prospects with that playoff experience:
D TOMMY CROSS – CLEVELAND MONSTERS (COLUMBUS BLUE JACKETS)
Veteran: Yes
A battered line-up and losses in 14 of the past 21 games have put the Cleveland out of North Division contention, nine points behind the fourth-place Toronto Marlies. In between Cleveland and Toronto are the surging fifth-place Belleville Senators, who have a five-point spread on the Monsters.
Cross, 29, signed with the parent Columbus Blue Jackets on the first day of NHL free-agency this past July. Before making the move to the Columbus organization, he had played six AHL seasons in Providence after the Boston Bruins selected him in the second round back in the 2007 NHL Draft. With ties to the New England area that also included four NCAA seasons at Boston College, he became a fixture in Providence and captained the P-Bruins for his final three seasons in the Boston organization. Before turning pro, he won three Hockey East championships with the Eagles.
Seeking a fresh opportunity, Cross signed a one-year, two-way deal with Columbus and has largely delivered in Cleveland, playing 51 games (3-18-21) and taking his customary leadership role. With Nathan Gerbe out of action, he served as captain in a 4-2 road loss to the Rochester Americans on Wednesday after serving as an alternate captain this season.
"It's an adjustment, but it's good," said Cross of the transition this past November. "It definitely makes you grow. You meet new people and develop new relationships. I'm really enjoying the challenge. It's a lot more than I anticipated, but it's definitely been a healthy challenge."
What He Offers: With a powerful left-handed shot that he will use, he leads all Cleveland blueliners with 112 shots (and ranks 12th among AHL defensemen). He can work on the power-play, handle minutes, and is quite durable, having dressed for 198 of the past 206 regular-season games dating to the start of the 2016-17 season. He also went to the Eastern Conference final in 2017 with Providence.
F TYLER GRAOVAC – STOCKTON HEAT (CALGARY FLAMES)
Veteran: Veteran-exempt (between 261-320 NHL, AHL or high-level European league regular-season games)
While the Heat cannot keep the puck out of their own net, they can return the favor and are up to fourth in the AHL at 3.51 goals per game.
Very little has gone right for the Heat this season, but Graovac has been major part of that offense with 41 points (17-24-41) through 48 games, which puts him second in team scoring. That has been a solid bounce-back performance from a subpar 2017-18 season for the Hershey Bears.
However, so far this has been the first time since his rookie pro season in 2013-14 that he has not been recalled for NHL duty. With a potential long playoff run ahead for the Flames, they may need to keep Graovac around as an organizational extra, but the Stockton roster is rather deep at the forward position.
What He Offers: At 25 years old, he does offer some potential and did play 52 regular-season games for the Minnesota Wild as recently as 2016-17. He goes 6-5, 207 and can be a big-body center.
D JACOB MACDONALD – SPRINGFIELD THUNDERBIRDS (FLORIDA PANTHERS)
Veteran: No
Going to the Florida organization looked to be MacDonald's big break after an excellent 2017-18 AHL season continued his rapid career ascension.
After going undrafted, he went from Cornell, had an ECHL stint, and eventually stuck at the AHL level in the New Jersey organization. A power-play maestro, he pumped in 55 points (20-35-55) in 75 games for the Binghamton Devils. His goal and point totals led all AHL defenseman.
Florida signed him to a two-year, two-way contract and he stuck with the Panthers after training camp. But he soon found himself back in the AHL after only two NHL contests and has remained in Springfield ever since the October 13th move. In the four-plus months since then, Florida has instead recalled Josh Brown and Ian McCoshen from the Springfield blue line.
Seven points out of a playoff spot in the grueling Atlantic Division after a second-half slide, the T-birds also face a demanding final 22 games on their regular-season schedule and have two teams between them and the divisional playoff line.
What He Offers: He can distribute the puck and owns excellent left-handed shot. Another bonus for MacDonald, who will turn 26 on Sunday, is that he does not count against the veteran limit. For a team like the Grand Rapids Griffins, a strong Calder Cup contender with a glaringly unproductive power-play, MacDonald would be an ideal fit. In fact, MacDonald played 30 games for the Toledo Walleye, the Griffins' ECHL affiliate, in 2016-17.
F ZACK MITCHELL – ONTARIO REIGN (LOS ANGELES KINGS)
Veteran: Veteran-exempt
Nothing quite puts the writing on the wall for a player like not receiving one call to an NHL parent team that has been buried in the standings for months. That goes double when several other AHL teammates have made that trip to Staples Center.
Mitchell, 26, played 34 NHL regular-season games over the past two seasons for the Minnesota Wild before signing a one-year, two-way deal with Los Angeles. Certainly he did not help his own cause with only six points (4-2-6) in his first 33 AHL games of the season as both Los Angeles and Ontario floundered and sought solutions. But he has heated up lately going into home games this weekend against the San Antonio Rampage and Colorado Eagles, stringing together a four-game point streak (3-2-5).
What He Offers: There is not much flash to Mitchell's game, but he did battle his way into an NHL-AHL bubble role in his first four seasons after going undrafted. That included a 22-goal rookie season in 2014-15 with Iowa.
D JOHN RAMAGE – BINGHAMTON DEVILS (NEW JERSEY DEVILS)
Veteran: Yes
Since a solid run as a prospect in the Columbus and Calgary Flames organizations, Ramage has been on a bit of an AHL tour recently.
Columbus sent him to Arizona Coyotes organization midseason in 2017-18. A month later, the Coyotes flipped him to the Nashville Predators, and he finished the season with the Milwaukee Admirals. New Jersey signed him to a one-year, two-way deal on the first day of free-agency, but he has been in Binghamton all season.
Binghamton has faded from playoff contention alongside New Jersey. With both sides of the organization looking toward the future, expect to see the Binghamton roster take a different look over the final two months of the regular season. New Jersey may well audition a few prospects from Binghamton, and the AHL Devils may see an influx of young faces. Defenseman Reilly Walsh, a 2017 New Jersey third-rounder, is in his second season at Harvard. If he would leave early, Binghamton would be a natural next step for him. New Jersey also has another NCAA defenseman, Jérémy Davies, who just was named a Hobey Baker Award nominee. A 2016 seventh-rounder, he will be wrapping up his third season at Northeastern.
What He Offers: Ramage turned 28 on February 7th and has been a bright spot for Binghamton with 22 points (7-15-22) in 53 games. That has not garnered him any time in New Jersey, however. Ramage competes. He plays a skilled and polished game, and he has been an alternate captain in Binghamton. Ramage has also been a winner and a part of successful environments. He won a gold medal with the United States at the IIHF under-20 World Junior Championship in 2010, added a bronze medal in the 2011 tournament serving as captain, played a key role in a Kelly Cup championship while in the Calgary organization, and played 68 regular-season games for the 2016 Calder Cup champion Lake Erie Monsters before a shoulder injury ended his season. Along with that, he captained the Wisconsin Badgers for his final two NCAA seasons and won a WCHA championship.
D DENNIS ROBERTSON – CHARLOTTE CHECKERS (CAROLINA HURRICANES)
Veteran: No
Other than a half-season in the Chicago Blackhawks organization, Robertson has been a fixture in Charlotte going back to the start of the 2014-15 season.
The Checkers have hit a bit of turbulence in the past month, at least by their lofty first-half standard. However, their excellent first half afforded them plenty of leeway, they still have an eight-point on the second-place Bridgeport Sound Tigers in the Atlantic Division, and they have an exceptionally light schedule ahead with only six games in the next three weeks.
However, they could use forward help. Carolina's trade deadline activity remains to be seen, but Greg McKegg remains with the Hurricanes while Phil Di Giuseppe and Valentin Zykov left via waivers. That is a lot of forward talent – and would-be talent – lost for the Checkers.
Robertson would make an attractive return for another team needing to unload to skilled forward. Cracking the Charlotte blue line is a difficult proposition these days, and he has been a healthy scratch for the past three games. Bobby Sanguinetti's arrival at the end of December also put a further squeeze on playing time, and Robertson has only dressed for seven games since the start of January. He is 5-2-7 in 34 games for Charlotte.
What He Offers: At 27 years old, Robertson is one of those veteran-but-not-a-veteran types in the AHL. He brings four-plus seasons of AHL experience and at 261 career AHL regular-season games only this month crossed into the veteran-exempt category for next season. He captained Brown in his final two NCAA seasons.
F BUDDY ROBINSON – STOCKTON THUNDER 
Veteran: Yes
Similar to Graovac, Robinson is a large (6-6, 231) forward, though less rangy.
What He Offers: Robinson broke through for 17 goals in his fourth pro season and reached a career-high 25 tallies last season for the Manitoba Moose. He brings durability and offers a good down-low presence.
F ERIC TANGRADI – BINGHAMTON DEVILS
Veteran: Yes
After a 31-goal season for Grand Rapids, Tangradi took a chance on himself and left a good situation to take another shot at the NHL. He had familiarity with New Jersey general manager Ray Shero from their days together in the Pittsburgh Penguins organization, where Tangradi once was a big-time NHL prospect. New Jersey got him on a one-year, two-way deal, and he landed in the AHL to start the season.
That plan has not worked out for Tangradi, who turned 30 this month. Injuries and suspension time have held Tangradi to 28 games. But he has produced offense for a team that lacks it and has 17 points (7-10-17) in those 28 appearances.
What He Offers: One of those players who looks even larger than his officially listed size (6-4, 227), Tangradi is a classic power forward. He has made skating a significant emphasis to keep himself marketable in today's speed-oriented game. Useful on the power play, he can grind down opponents in the offensive zone, park himself in front of the net, and grab loose pucks. He won a Calder Cup with Grand Rapids two years ago, playing an essential role with 19 points (2-17-19) in 19 playoff games for the Griffins. An established leader, he also brings a mature disposition to any dressing room.
G DUSTIN TOKARSKI – HARTFORD WOLF PACK (NEW YORK RANGERS)
Veteran: N/A
Very little meat remains to be picked off the bone in Hartford, where the Wolf Pack are on track to miss the Calder Cup Playoffs for the sixth time in the past seven seasons.
Rangers management has already shipped out three Hartford veterans in the past five weeks. First, captain Cole Schneider went to Milwaukee in a Rangers-Nashville deal that brought forward Connor Brickley eastward. At the time, Schneider also tied for second in team scoring. Brickley has since been recalled to the Rangers. Hartford responded to that move by losing nine of the next 10 games. Since Schneider's departure, a run of 14 losses in 17 games have put the Wolf Pack at the bottom of the Eastern Conference. Next, goaltender Marek Mazanec was sent to the Vancouver Canucks last week for a seventh-round pick. And earlier this week, New York shipped out leading scorer Peter Holland to the Blackhawks organization for AHL defenseman Darren Raddysh.
Igor Shestyorkin is in the KHL with SKA St. Petersburg, but he has been touted as Henrik Lundqvist's heir apparent eventually. In the meantime, goaltender Brandon Halverson, a 2014 second-round pick, is in the final year of his entry-level contract. A decision will need to be made on his future with the organization, if any, and the Rangers brought him up from the ECHL to test him at the AHL level earlier this month. He has taken four of the past five starts. Hartford also recalled another ECHL goaltender, Chris Nell this week.
Three goaltenders make for a crowd, especially if you are a 29-year-old like Tokarski on a last-place AHL team and going into free-agency.
What He Offers: All things considered, Tokarski has been rather solid for a Hartford team with an assortment of issues. In 21 AHL games, he is 10-6-2 | 3.10 | .910 in Hartford. He also has shown that he can handle high-pressure circumstances. Along with his run for the Montreal Canadiens stepping in for Carey Price in 2015, he also won a Calder Cup in 2012 as a Tampa Bay Lightning prospect. And before even turning pro, he had won a gold medal for Canada at the under-20 IIHF World Junior Championship in 2009 along with winning a Memorial Cup in 2008 with the WHL's Spokane Chiefs. In that tournament, he also won the Stafford Smythe Trophy as its most valuable player.
ALREADY ON THE GO
One AHL prospect is already on the move thanks to Wednesday night's Boston-Minnesota Wild deal featuring forward Charlie Coyle.
Departing for Minnesota is Providence forward Ryan Donato. The 22-year-old Harvard product had been sent to Providence on January 28th after 34 games in Boston, where he put up nine points (6-3-9). Once in Providence, he managed 2-1-3 in eight AHL outings. P-Bruins forward prospects Karson Kuhlman and Trent Frederic remain on recall with Boston. Another forward, Jakob Forsbacka Karlsson, has been out of the Providence line-up since February 2nd.
You may also be interested in: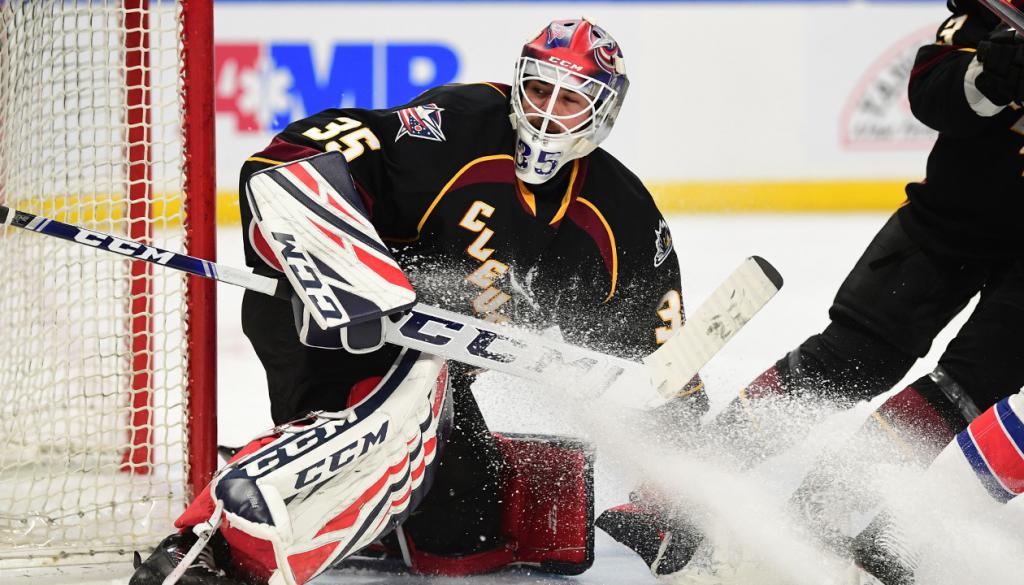 AHL WEEKEND: Net shortage
This article is about: