NHL Rookies
WILLIAMS: Brännström massive piece in Ottawa overhaul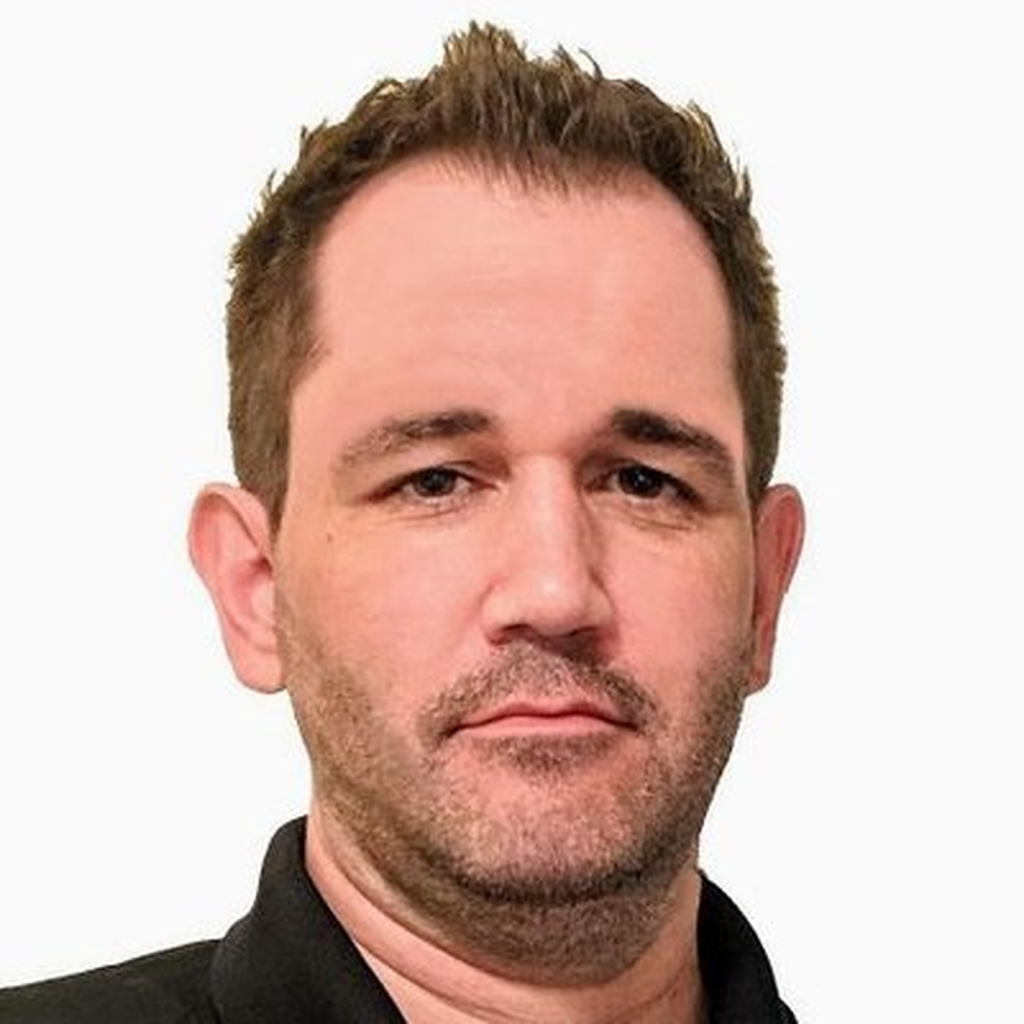 Patrick Williams
While most AHL teams spent their Monday catching up after another hectic weekend on the ice, the NHL Trade Deadline went full-speed.
BRÄNNSTRÖM THE LATEST PIECE IN A MASSIVE OTTAWA OVERHAUL
In a nutshell, the mood in Ottawa is sour, and landing the top prize at the NHL Trade Deadline cost the Vegas Golden Knights a heavy price on Monday.
With an eye on another long run through the Stanley Cup Playoffs, Golden Knights general manager George McPhee beat out his competition to obtain Ottawa Senators forward Mark Stone. The Golden Knights had to send Chicago Wolves defenseman Erik Brännström along with NHL forward Oscar Lindberg and a 2020 second-round pick to win the race for Stone.
Meanwhile in Ottawa, the last thing that many Senators fans want to hear after seeing their NHL club dismantled over the past six months is talk about the future. Stone, Matt Duchene, Erik Karlsson, and Ryan Dzingel all have left town. Ottawa also shipped out Mike Hoffman last season, another hit to a team that reached Game 7 of the Eastern Conference Final 22 months ago before chaos erupted across the organization. All but Duchene represented Ottawa drafted-and-developed talent, major victories by any standard, especially for a small-market club like the Senators.
But Ottawa is getting a premier talent in Brännström, the 15th pick in the 2017 NHL Draft. The focal point of an impressive young Wolves blue line that also includes Nic Hague and Dylan Coghlan, Brännström adjusted to the AHL quickly after playing the past two seasons in the SHL for HV71. The 19-year-old left-handed shot played 41 games for the Wolves with 7-21-28. His 28 points put him fourth among AHL rookie defensemen, and he represented the Wolves at the AHL All-Star Classic in January.
Ottawa assigned him to the red-hot Belleville Senators after finalizing the trade. Ottawa general manager Pierre Dorion has been left to try to sell a major roster dismantling to Sens fans, but Brännström's potential gives his words some substance.
"Erik Brännström is the top defence prospect in the game; simply a dynamic talent who will be a major component of our future," Dorion said in a written statement. "He was undoubtedly the best prospect available at the trade deadline, and, in addition to his talent, he is a natural-born leader. We could not be more excited to look at the future of having Erik join the other young prospects in the Senators organization. He'll be a cornerstone player of our rebuild."
A prototype of today's skill-first blueliner that emphasizes mobility and puck distribution, Brännström can work a power play, move pucks with poise, jump into the play offensively, and either pound or thread shots through to the net. He won an SHL championship in 2017 and captained Sweden at the WJC earlier this season.
At 5-10, 181, he will need to add strength to handle physical play, but he will take the puck into heavier areas of the ice. In his second game of the AHL season, Sergei Boikov of the Colorado Eagles sandwiched him in a crushing behind-the-net hit. Brännström missed two games, but he has been a fixture for the Wolves ever since then other than being away for 10 games on international duty for Sweden at the IIHF World Junior Championship.
For all of Ottawa's issues, the organization has amassed an impressive prospects pool. Belleville rookie forwards Drake Batherson (18-31-49) leads the AHL in rookie scoring and is tied for sixth overall. Linemate and fellow rookie Logan Brown is 12-22-34 through 39 games. Part of the Karlsson move, Rudolfs Balcers has gone 15-13-28 in 38 games for Belleville while also earning NHL time. Another rookie forward, Vitaly Abramov, came to the organization this past Friday from the Columbus Blue Jackets in the Duchene trade. Christian Wolanin looks to be close to NHL-ready and can get a strong finish in Ottawa before a potential AHL postseason in Belleville. In net, Marcus Högberg has pushed his way past Filip Gustavsson to take over the number-one job in Belleville and has gone 13-4-4 | 2.40 | .916 in 22 AHL games in a season that has also featured a stint in Ottawa.
Amid injuries and a season of upheaval in Ottawa that has produced a near-daily parade of players to and from the NHL roster, Belleville has become one of the AHL's top stories this season. With first-year head coach Troy Mann, a key part of the Washington Capitals' highly productive development program with the Hershey Bears for eight seasons, Belleville has gone on a 15-game point streak (11-0-0-4) to take firm footing in the North Division playoff race.
With an eye toward a postseason run for Belleville, Ottawa management made sure that Balcers, Batherson, Brown, established veteran defenseman Cody Goloubef, and young Ottawa forward Filip Chlapik were eligible for the Calder Cup Playoffs by sending them to Belleville before the Monday deadline. Sent down before this past weekend, defenseman Max Lajoie would also be available for AHL playoff duty after playing 56 games for Ottawa.
Other good news for Belleville featured forward Nick Paul being named the CCM/AHL Player of the Week on Monday. Paul banged in five goals along with an assist in three Belleville wins.
In a piece earlier this month for EP Rinkside (https://www.eprinkside.com/2019/2/8/ahl-on-the-road-changing-the-culture), Mann spoke of the need to establish a winning foundation and culture in Belleville that players can later take with them to Ottawa, a model that he employed in Hershey to considerable success. Aside from a Calder Cup in 2011, Ottawa AHL affiliates have missed the AHL postseason in 10 of the past 13 seasons, including the past four seasons.
BACK ON FAMILIAR GROUND – AGAIN
The Golden Knights-Senators deal also returned a familiar face to the Golden Knights organization in forward Tobias Lindberg, who had been with Belleville, making this the second time that he has been acquired by one of his former teams.
Ottawa drafted him in the fourth round of the 2013 NHL Draft. He started his pro career in the AHL for the Ottawa organization in 2015-16 and before being sent to the Toronto Maple Leafs as part of the Dion Phaneuf trade in February 2016. He finished his rookie season with the Toronto Marlies and played with them in 2016-17 before the Leafs shipped him to the Golden Knights before last season. Lindberg played last season for the Wolves before being sent to the Pittsburgh Penguins organization in an offseason deal. He started this season with the Wilkes-Barre/Scranton Penguins before Ottawa re-acquired him on December 5th. Now 23 years old, Lindberg went 5-7-12 in 44 games between Wilkes-Barre/Scranton and Belleville. He will report to the Wolves.
ELSEWHERE
Another young AHL defenseman featured in a major deal between the Anaheim Ducks and Buffalo Sabres on Sunday. Buffalo sent 21-year-old fleet-of-foot Brendan Guhle and a 2019 first-round pick to Anaheim for Brandon Montour. After being selected by Buffalo in the second round of the 2015 NHL Draft, Guhle was in his second pro season with the Rochester Americans, where he had 5-22-27 in 50 games. Guhle is staying with Anaheim, and the Ducks added another defenseman in acquiring Belleville's Patrick Sieloff from Ottawa for forward Brian Gibbons. Sieloff, 24, plays an aggressive, abrasive game at 6-1, 205 and had 1-8-9 in 45 games in Belleville to go with 73 penalty minutes.
While Rochester lost Guhle, the Amerks did receive forward Danny O'Regan from the Sabres. Buffalo also made forward Tage Thompson eligible for the AHL postseason. Defenseman Lawrence Pilut came back to Rochester this past weekend after 25 games with the Sabres.
Young forward Jonathan Dahlén went to the San Jose Sharks in a trade with the Vancouver Canucks for forward Linus Karlsson. The 21-year-old Dahlen had been with the Utica Comets in his first season in North America after tearing up Allsvenskan competition while playing for Timrå last season as the league's most valuable player (23-21-44 in 44 regular-season games). Dahlen will report to the San Jose Barracuda, who are in a fight with San Diego and the Bakersfield Condors for first place in the Pacific Division. "Jonathan is an uber-competitive forward who has been a scorer at every level of hockey he has played," Sharks general manager Doug Wilson said in a written release. "He is going to add some scoring punch to the Barracuda as they push for their fourth consecutive playoff appearance, and we think he has a strong future in the NHL."
Wilkes-Barre/Scranton Penguins forward Jean-Sebastien Dea is off to the Florida Panthers organization in a deal for much-traveled defenseman Chris Wideman. Dea, 25, was 6-16-22 in 26 games for Wilkes-Barre/Scranton after returning to the Pittsburgh Penguins organization via waivers from the New Jersey Devils. He split 23 NHL games between New Jersey and Pittsburgh (4-2-6) and will report to the Springfield Thunderbirds. The 29-year-old Wideman, who has been traded three times this season, will go to Wilkes-Barre/Scranton. The AHL Penguins are in a fight to extend their playoff streak to 17 seasons. He had 3-10-13 in 16 games for the Thunderbirds and won the Eddie Shore Award as the AHL's top defenseman in 2014-15 while playing for the Ottawa organization.
The T-birds also moved forward Tomas Jurco in an AHL trade to the league-leading Charlotte Checkers. Jurco, 26, put up 4-6-10 in 14 games for the T-birds after signing there on an AHL contract in January. Along with 201 NHL games, he also won a Calder Cup with the Grand Rapids Griffins in 2013. Charlotte received additional help from the parent Carolina Hurricanes, who made forwards Warren Foegele and Saku Mäenalanen eligible for the Checkers in the postseason. In a separate deal, Carolina sent rookie forward Cliff Pu to Florida for future considerations. Pu had been a part of the Jeff Skinner deal with Buffalo, but he struggled to establish himself in the Charlotte line-up.
The Laval Rocket lost forward Michael Chaput after the parent Montreal Canadiens traded him to the Arizona Coyotes for forward Jordan Weal. Arizona has made the Tucson Roadrunners a priority and assigned him there after the deal. Chaput, 26, brings a Calder Cup championship to his name in the move to Tucson. After winning the Calder Cup in 2016, he eventually went to the Montreal organization and had 10-6-16 in 24 games for the Rocket. Along with Chaput, the Laval roster has lost captain Byron Froese and defenseman David Schlemko via trade while top-line forward Kenny Agostino went claimed on waivers by New Jersey.
The Marlies will try to revive forward Nicholas Baptiste's career after the Leafs acquired him from the Nashville Predators for future considerations. The 23-year-old Baptiste was 12-10-22 in 55 games for Milwaukee. He came to the Nashville organization from Buffalo during training camp.
Columbus traded Cleveland Monsters veteran forward Alex Broadhurst to the Winnipeg Jets on Monday afternoon. Broadhurst is 25 years old and 8-21-29 in 48 games for the Monsters, who sit six points out of North Division contention.
Winnipeg bulked up a banged-up blue line. When everything settled, the moves allowed them to return forward Mason Appleton and defenseman Tucker Poolman to the Moose. Appleton, 23, had 3-7-10 in 36 games for the Jets to go with 8-10-18 in 19 games with the Moose. Last season, he had 22-44-66 to lead Manitoba and win the Red Garrett Memorial Award as AHL Rookie of the Year. Poolman, 25, is 3-14-17 in 30 games for the Moose and also dressed for 24 regular-season NHL games last season. He gives Manitoba a top-pairing right-handed shot.
Several NHL teams ensured that their AHL affiliates will have postseason help: the Iowa Wild loaded up with forwards Ryan Donato, Jordan Greenway, and Luke Kunin from the Minnesota Wild. Grand Rapids will have forward Filip Zadina and Filip Hronek. Rockford (goaltender Collin Delia and forward Dylan Sikura) and Wilkes-Barre/Scranton (forward Teddy Bluegers) took on help. Colorado added forwards Andrew Agozzino, Sheldon Dries, and A.J. Greer, and the Comets picked up defensemen Guillaume Brisebois and Ashton Sautner to go with forward Zack MacEwen and goaltender Marek Mazanec. The Lehigh Valley Phantoms received forwards Justin Bailey and Corban Knight along with defenseman Philippe Myers as they try to fight their way through the clogged Atlantic Division race. The Sharks also made established Czech forward Lukas Radil, who has played 32 NHL games this season, eligible for postseason play with the Barracuda. Leafs forward Trevor Moore went to the Marlies.
The New York Rangers helped Columbus clear out a contract by taking Cleveland defenseman Julius Bergman in the Adam McQuaid trade. Bergman had been sent to Columbus this past Friday in the Duchene transaction. He is 0-6-6 in 33 AHL games this season.
You may also be interested in: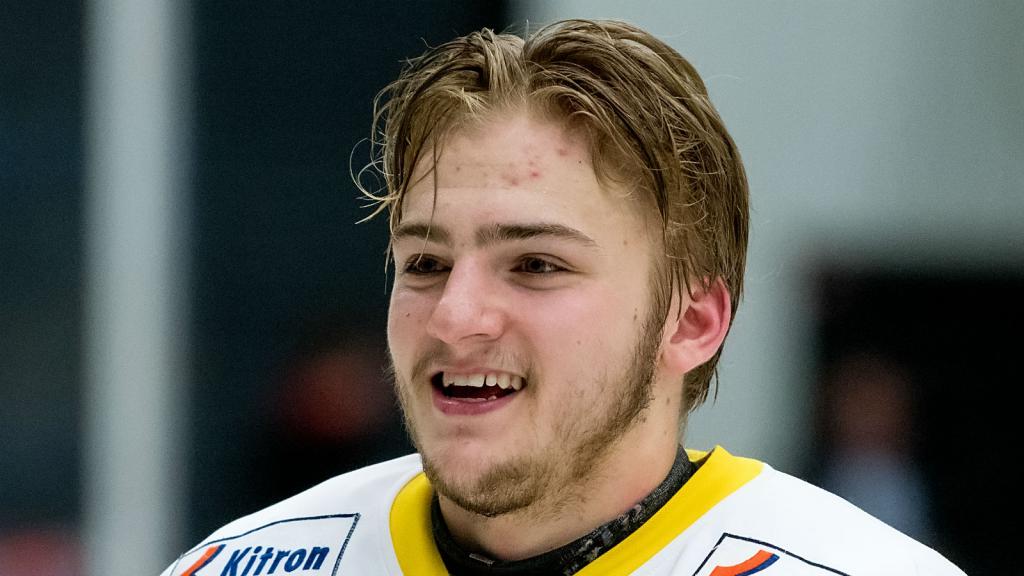 Erik Brännström cherishes the opportunity to compete with NHL stars
This article is about: