NHL Prospects
All he does is win – Blaisdell keeps adding to impressive trophy case
Harrison Blaisdell is going to need a bigger mantle.
Because, it seems, all Blaisdell — a 2019 NHL Draft eligible skating with the Chilliwack Chiefs of the British Columbia Hockey League — does is win.
"I think I've just been mostly a part of good teams," said Blaisdell, slotted at No. 52 in NHL Central Scouting's midterm ranking for the 2019 draft. "We've had good guys around us. I think I'm kind of a leader in the way I play and I think a lot of guys follow that as well.
"It's kind of a mixture of a good, hard style and having great players to play around me."
And vice-versa.
Blaisdell, 17, is a key cog after all.
His hardware can attest.
The rundown:
-A Canadian Sport School Bantam Hockey League title in 2015-16 with Yale Hockey Academy Bantam Prep. Blaisdell was second in team scoring with 54 points (20 goals, 34 assists) in 25 games.
("That was a pretty neat year. We had a really special team, but we didn't exactly start very well. We really pulled it together in the end. It was really cool we were able to put together so many wins at the end of the year, and win the ones that mattered.")
-A Saskatchewan Midget AAA Hockey League in 2016-17 with the Regina Pat Canadians Midget AAA program. Blaisdell was fourth in team scoring with 41 points (20 goals, 21 assists) in 40 games.
("That was a fun year. Our whole team grew up together and we were best friends. We was kind of a thing that we kept winning and kept spending time together. It was such a special group and we were all best friends growing up.")
-An RBC Cup with Chilliwack in 2017-18. Blaisdell had 21 points (nine goals, 12 assists) in 49 games as a 16-year-old.
("It was kind of a unique situation with a coaching change and whatnot. We handled it well. A lot of teams wrote us off after losing out in the first round. We went in there with a purpose and we showed what we could do.")
-Back-to-back medals — first gold, then bronze — representing Canada West at the World Junior A Challenge in 2017 and 2018. Blaisdell had six points (four goals, two assists) over 10 games in the two tournaments, including five points (four goals, one assist) this past winter.
("That was incredible. The first year I kind of played a bit of a different role as a fourth line, kind of chip-and-chase line and I think I contributed that way. That was really cool to win gold. Following year I had an expanded role on the team and could help the team that way. We didn't win gold but a bronze medal was pretty cool.")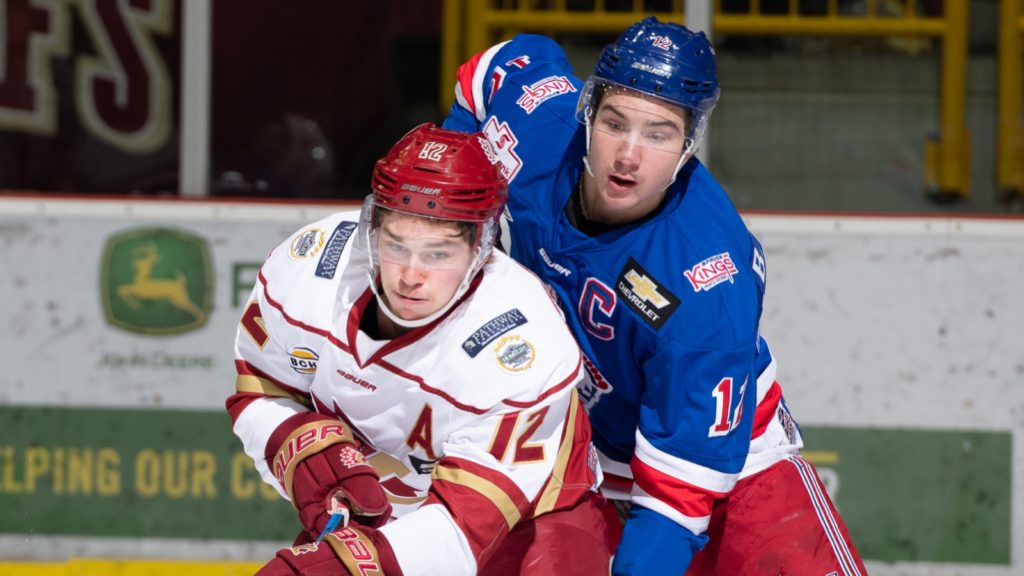 Blaisdell, an assistant captain with the Chiefs, isn't winning by accident.
"I'm a huge believer in the mental side of the game," said Brian Maloney, head coach and general manager of building and hockey operations with the Chiefs.
"Just listening to the kid, he's a kid who believes in himself and believes in his team. I think his teammates soak that up. That's usually what forms good teams. You can be a good player, but if you aren't a great teammate and you're not working hard, typically you're not on good teams."
Chilliwack, for the record, enters their first round matchup against the Langley Rivermen in the BCHL Playoffs as the No. 1 seed after the team earned the Ron Boileau Memorial Trophy as regular-season champions.
Blaisdell, unsurprisingly, was third in team scoring with 58 points (33 goals, 25 assists) in 51 regular-season games.
"It's not an easy league by any means," Maloney said. "It's a pretty deep league and there's a lot of great players in this league. The one thing that stands out, probably the biggest reason Harrison will be getting drafted, is he has a motor that just doesn't quit.
"He's a kid that will compete for every single puck, every 50-50 battle. He's always competing. That's the biggest thing. That's the biggest checkmark that goes down on the sheets of NHL scouts, is that he's constantly working and moving. That's where he's getting success offensively. He grinds it out in a lot of areas and working a lot of areas on the ice.
"He's getting a lot of offensive looks because of that."
It's what makes him a key factor in chasing down a second straight National Championship.
Both on the ice and off.
"I personally noticed it last year as a 16-year-old," Maloney said. "When you get 16-year-olds coming into a junior program where there's older players, we had an older team last year, he didn't shy away from being vocal.
"He played hard.
"He battled hard in practice.
"If you're 16-year-old is able to do that and compete the way he does, why can't your older players? He's always shown leadership as soon as he's walked into the Chilliwack Chiefs organization. He's done that a lot his entire life. He's a big part of our organization, our group, now. He's 17-year-old, but there are lots of kids who definitely look up to him, even kids that are older than him."
The leadership is evident.
Blaisdell, less than four months from his draft day, has paid little mind to what will be the biggest day of his young hockey career.
Championships aside, of course.
And the latest hardware haul that takes up the attention in the short-term.
"It doesn't really change a lot," Blaisdell said. "For me, I kind of always play the same way and that's what has gotten me my recognition this far. There's no reason to change the way I play and look into it too much. I just have to keep playing hard and the credit will come with that.
"I've thought about it a bit, but for now you just focus on what we can do here.
"The rest will take care of itself."
You may also be interested in: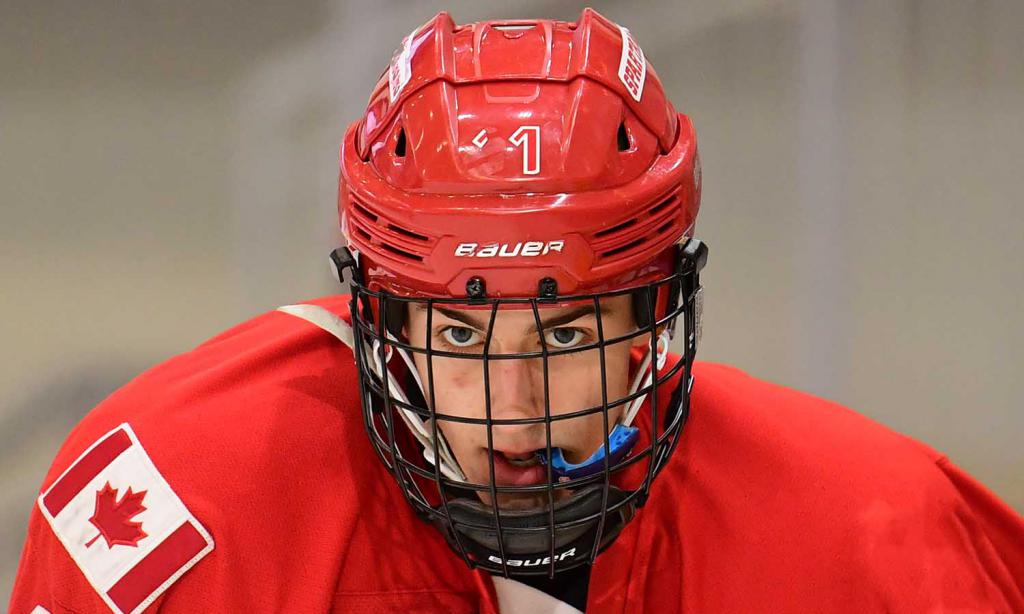 Grizzlies rookie Alex Campbell stepping into draft spotlight
This article is about: