NHL Entry Draft 2019
Maxim Cajkovic's long journey to QMJHL stardom
Maxim Cajkovic is going places.
He's already been to plenty.
Cajkovic, of course, has taken quite the tour to get to the 2019 NHL Draft.
"Hockey's taken me pretty much everywhere it could," he said. "I'm pretty thankful for that.
"I've been in lots of countries playing hockey. It's really good."
Cajkovic isn't stretching the truth.
Not talking in hyperbole.
No exaggeration.
The 18-year-old Bratislava, SVK native has made stops in the Czech Republic, Sweden and, now, New Brunswickwith the Saint John Sea Dogs of the Quebec Major Junior Hockey League in his young career, with the hopes of chasing his National Hockey League dream.
"It shows that he wants to be a hockey player and he wants to play in the National Hockey League and that's his end goal," Sea Dogs head coach Josh Dixon said.
"Given that he's so driven and determined to play in the National Hockey League and he's willing to move all over the world to follow his dream, it speaks to his character and the type of person he is. For us we're really, really impressed by how committed Max is to being a National Hockey League player."
Long before landing in Saint John, Cajkovic made his first move to the Czech Republic as an underager in U16 programs, first with SHK Hodonin before joining Kometa Brno's program.
"Since I was a little kid I was in the Czech Republic," said Cajkovic, who is No. 59 among North American skaters in NHL Central Scouting's midterm ranking, and No. 57 overall in Future Considerations' Winter ranking for the 2019 draft.
"I've always been moving to better teams until I made it to the best one. Then in the Czech Republic, a rule came out that Slovakian players can't play with older guys. We spoke with my agent about other options on where I could go. They came up with a tryout in Sweden for me.
"That's how I basically went away from the Czech Republic to Sweden."
The move took Cajkovic to Malmo, and the well-known Redhawks program.
"The Swedish people, they have a different mentality," said Cajkovic, who can speak Czech, some German and English, and can comprehend Swedish. "In Sweden they're really good. They're the best people I've ever met, in Sweden. They're really good."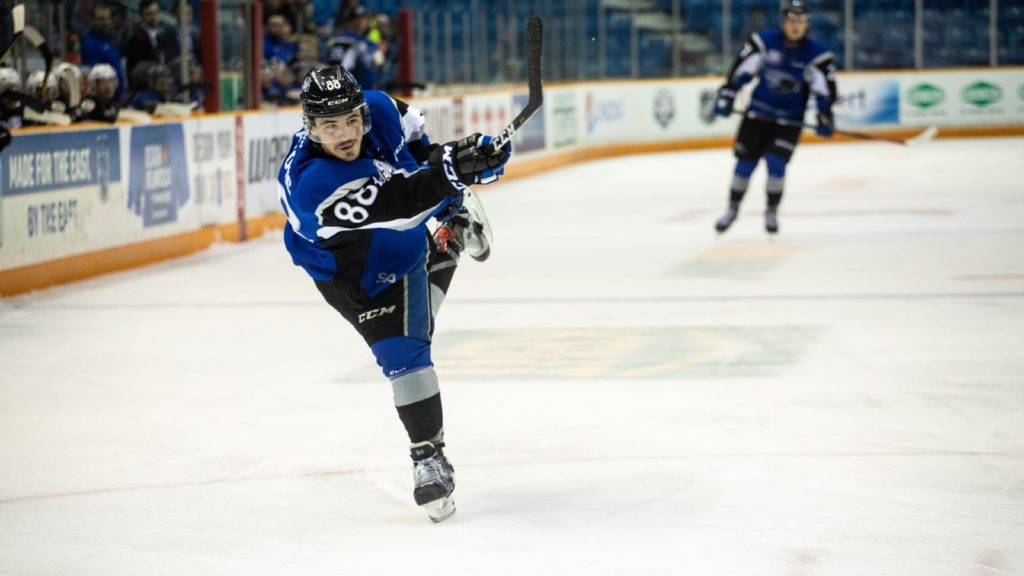 Two productive years in Malmo led him to the decision to give North America a shot.
And a productive stint at the 2018 IIHF World Under-18 Championship, where he led the tournament in points-per-game with 11 points (four goals, 11 assists) in five skates, made it a virtual guarantee.
"Last year, all year, I was receiving calls and messages from scouts from teams all over the [Canadian Hockey League]," Cajkovic recalled. "Last year I thought about coming over to the CHL. To the end of the season I forgot about that a little bit, and went to the World Championship.
"Afterwards, my agent told me that Saint John was pretty interested in me and it would be pretty good for me to go for my draft year to go over to the CHL and play in a better league."
The interest wasn't minimal.
The Sea Dogs selected the 5-foot-11, 185-pound winger with the No. 1 pick in the CHL Import Draft.
"First and foremost for us was his compete level," Dixon said. "We love how hard he competes. He's extremely competitive. For our young team we thought that was really key.
"We look at the way the game is going especially in our league with the pace of play, Max can really skate and push that pace of play. He's a threat with his speed and you add his shot and his hockey sense to the mix and it makes him a real dynamic player.
"We love his ability to score. We love the game-breaking ability that Max provides. We love the ability to distribute the puck and make plays as well.
"For us, that skill set really made Max stand out."
The move wasn't without adjustments, though.
On and off the ice.
"It was a big difference," Cajkovic said. "I wasn't used to life here. Everything is even more chill in Saint John. There isn't big traffic, so much, and everything. Malmo is a really big city in Sweden…third biggest city. Then I came here in Saint John and it was not such a big rush and more time for everything and the people.
"That was a really big difference for me. It's more chilled."
The off-ice adjustment, naturally, took some time.
So too did the on-ice change.
"It's a big difference," Cajkovic said. "Hockey is much faster here in Canada maybe because of the rink and because the players are much better. This is the best league in the world for this age group, basically. It was a really big adjustment for me and what I had to do because of the rinks.
"I played my whole life on bigger rinks and a different style of hockey. I had to try to learn as fast as I could North American hockey.
"That was pretty tough for me."
Not too tough, though.
Cajkovic does, after all, lead the Sea Dogs — and is tied for ninth among all QMJHL rookies — with 37 points (17 goals, 20 assists) in 49 games.
All under the pressures of another new environment.
All under the pressures of the NHL Draft.
It was a chance, though, Cajkovic was willing to take.
And a move he was willing to make.
To chase down his NHL dream.
"Of course it adds some pressure but that's the risk I took," he said. "It can help a lot more in your draft year, I think. That's the risk I took. I think it was a pretty good choice to come over.
"It was everything because of the NHL and making the NHL and to play there one day.
"One-hundred percent it was just because of that."
You may also be interested in: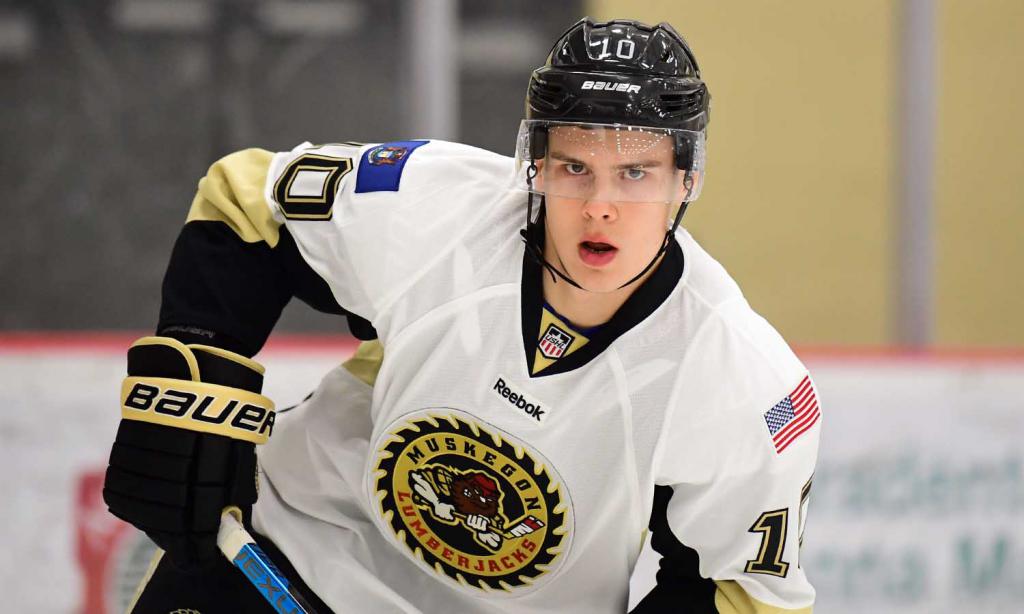 THE PIPELINE SHOW: Draft spotlight and the "Q" scoring title race
This article is about: