Rankings
AHL ON THE ROAD: Handing out awards in the AHL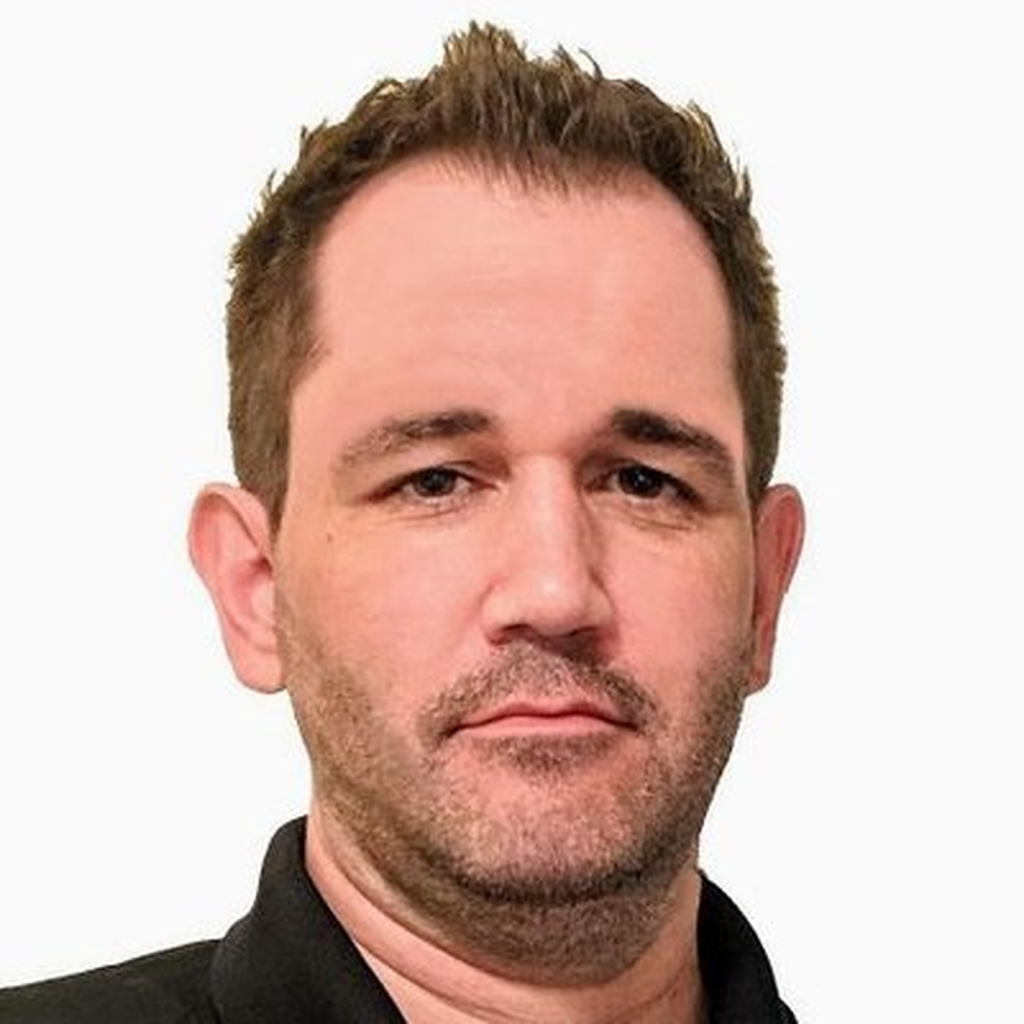 Patrick Williams
Each week, EP Rinkside brings thoughts, observations, issues, and a few opinions for the NHL's top developmental league.
This week brings a look at what makes the AHL such a breeding ground for future NHL head coaches, and it is time for AHL awards as the league moves into the final week of the regular season.
IF YOU CAN COACH HERE….
It is AHL awards week, and no decision is more challenging than sifting through a deep list of worthy head-coaching names.
While the AHL's brand is player development, its ability to routinely churn out coaches may be its biggest strength. At present, 22 of the 29 filled NHL head-coaching jobs are held by an AHL graduate. Joel Quenneville made it number 22 when the Florida Panthers hired him this week.
Quenneville and his fellow AHL coaching alumni all have made it through the grind of the NHL's top developmental league.
Running an AHL team combines the pressures and demands of the pro game with the complications of junior hockey. An AHL head coach has to keep the NHL front office happy. Implement the NHL club's systems that may not necessarily fit the AHL team's personnel. Perhaps tweak the forecheck or in the neutral zone, if necessary. But not too much. That means player development before winning, but there are also tickets that have to be sold and local fans who have to be kept satisfied. AHL fans are patient, but only up to a point.
Then one must factor in the complications that youth can bring. Managing "entitlement" is an issue that often emerges in conversations with AHL head coaches. Many AHL players are barely into their twenties. This very well might be their first taste of hockey adversity after experiencing nothing but success in the sport. They may be a top-60 draft pick who has been sent down out of training camp. Or enduring a weeks-long stretch without a goal after having dominated at the junior or college level. Perhaps they are on the fourth line or even a healthy scratch after years of being a go-to player are every preceding level. Challenge players and push them beyond their comfort zone yet know when to call off the experiment, at least for the moment.
This is no longer junior hockey. There are no billets to cook one's meals. Bills have to be paid. There are the usual mistakes and growing pains that come with the transition to adulthood. This is, after all, one of the few industries in the business world highly dependent on the performance of people who were sitting in math class two years ago.
Mix in a few bridge players who are on their second or third organization and now in the prospect-turned-suspect category. Players who have been beaten up by the meat market that is the pro game. Put on waivers two or three times in a season. Players eyeing a job in Europe next season. And players who have no desire whatsoever to be in the AHL and are not shy about voicing that displeasure. Sour veterans, bad influences, you name it (yet one more reason why AHL head coaches will often say that the only thing worse than going without experience is striking out with the wrong veterans).
Lately there even has been an influx of first-round picks entering the AHL as teenagers barely out of high school, which adds another layer of complications.
And the player turnover. In any given offseason, roughly a third to half of the roster will change. Some NHL organizations will clean house almost completely. Then the season starts, and the player movement kicks into overdrive. Each season there are a few players who dominate the AHL transaction page as NHL teams try to walk the salary-cap tightrope or manage personnel. Lately it is Adam Clendening shuttling between the Columbus Blue Jackets and Cleveland Monsters on a near-daily basis.
Just when the head coach's message starts to sink in around the dressing room, three or four players are called up by the NHL team. Or you might lose your top player at the NHL Trade Deadline because the general manager is trying to save his job and desperately needs to reach the postseason.
Somehow, though, an AHL head coach must get all of those players on the same page, prepare at least some of them for future NHL work, and win some games along the way.
That uniquely AHL brew combining the on-ice job with managing an assortment of competing personalities and conflicting agendas is what will turn a good hockey mind into an NHL-ready head coach.
With changes already sweeping through the NHL coaching ranks since the regular season ended last weekend (and perhaps more upheaval to come), the AHL could very well become a source to fill those vacancies this summer.
That in part is what made voting for the Louis A.R. Pieri Memorial Award as the AHL's top head coach such a difficult choice.
Sheldon Keefe's name is constantly batted around for his work with the Marlies, and for good reason. It seems only a matter of time before he is running his own NHL bench.
Belleville Senators head coach Troy Mann certainly merited strong consideration for the award. With eight seasons as a key figure in the ultra-productive Washington Capitals-Hershey Bears affiliation, Mann's arrival in Belleville last summer already merited reasons for optimism. The parent Ottawa Senators' AHL affiliate has been an organizational issue for years, and Mann brought an unquestionable winning background to town.
In an era in which winning can sometimes be lost amid the top emphasis on player development, Mann stands out as someone very different. Perhaps it was in part the time in Hershey, where winning is expected, but Mann very much subscribes to the school of thought that proper development requires a winning environment and playoff experience. In a season that was chaotic even by Ottawa standards, Mann went about his business in Belleville. Even as trades, injuries, and near-constant player movement to and from Ottawa rained down around him, he put Belleville on a winning track.
Another AHL head coach in a struggling NHL organization, Jay Woodcroft has done an exceptional job guiding the Bakersfield Condors in his first season. He brought credibility to the job with experience as an assistant coach for three NHL teams.
While much of the fan mood with the Edmonton Oilers is demanding outside influence, Woodcroft's future could become interesting if the still-to-be-determined general manager opts for a head-coaching change. Woodcroft was an Edmonton assistant coach before shifting to the Bakersfield job last summer. His Condors play the type of game that today's NHL demands – well-coached and well-structured with an emphasis firmly on skill and puck possession.
When the NHL parent team struggles and talk of change swirls, it can be a significant challenge for an AHL head coach to keep his players' focus from drifting. But Woodcroft accomplished that, and his Condors are a legitimate Calder Cup contender now.
Mann's replacement in Hershey, Spencer Carbery, is another intriguing coaching prospect. He is only in his first year running his own show in the AHL, but he has packed a lot into his career behind a variety of benches by age 37. Before coming to Hershey, he had head-coaching stints in the ECHL (South Carolina) and OHL (Saginaw) along with one year as a Providence Bruins assistant coach. That Providence bench has spun off a parade of accomplished coaches. Current NHL head coaches Mike Sullivan, Peter Laviolette, Bruce Cassidy, Scott Gordon all are Providence alumni. Boston Bruins assistant coach Kevin Dean was a Providence head coach, and current P-Bruins head coach Jay Leach has shown promise.
Carbery took a Bears team that was nearly buried in mid-January, and led them on the long, difficult climb back up the Atlantic Division standings.
Ultimately Pascal Vincent of the Manitoba Moose became the choice. He took the Moose to a 92-point performance last year, and this year he has proven that it was not a fluke. Whether or not his Moose can squeeze through the Central Division traffic jam (six teams still battling for three spots), he has skillfully navigated his team from last overall in the AHL after Christmas to today's position.
With a line-up hit hard by injuries and recalls, Vincent's Moose have been without their number-one goaltender, Eric Comrie, for much of the playoff stretch drive.  Defenseman Sami Niku long ago departed for the parent Winnipeg Jets and stuck there. Offseason signing Dennis Everberg did not pan out as a veteran forward, and forward Nic Kerdiles has been injured since the second weekend of the regular season.
There are other wrinkles for any Manitoba head coach. They play in the shadow of the Jets in hockey-crazed Winnipeg, so keeping players focused on their job in the AHL is always a challenge. Being geographically removed from the rest of the AHL, Moose road trips are always challenging – they had three six-game journeys this season and added another five-game trek in late-March.
A remarkably calm personality, Vincent nonetheless commands respect with a meticulous, no-excuses, purposeful mentality. He had five years as a Winnipeg assistant coach before taking the Manitoba job before last season, so he can match resumes with anyone in the AHL.
THE ENVELOPES, PLEASE
Each season it is a privilege to participate in voting for the AHL awards. The AHL utilizes a mix of voting from players, coaches, and the media.
Here is a breakdown of this writer's picks:
LES CUNNINGHAM AWARD | MOST VALUABLE PLAYER
DANIEL CARR – CHICAGO WOLVES
Carr was a threat to challenge for the 100-point mark before an injury March 5th took him out of the line-up. As it was, he has 30-41-71 in 52 games. Much like Brandon Pirri, who stuck with the Vegas Golden Knights after starting the season with the Wolves, Carr has looked too good for the AHL level. Imagine if the Wolves had been able to keep Pirri, Erik Brännström, and a healthy Carr? As it is, they still have topped the Western Conference in points and are a dangerous Calder Cup contender.
Forward Zac Dalpe (Cleveland) also merited strong consideration. Dalpe has put Cleveland on his back this season, especially down the stretch with Sonny Milano and Nathan Gerbe out of action.
DUDLEY "RED" GARRETT MEMORIAL AWARD | TOP ROOKIE
ALEX BARRÉ-BOULET – SYRACUSE CRUNCH
It can no longer be seen as mere coincidence that the Tampa Bay Lightning continue to unearth talented gems that other NHL organizations overlook. Tyler Johnson and Yanni Gourde went undrafted, spent long AHL apprenticeships in the Tampa Bay organization, and then moved on to become excellent NHL players. Barré-Boulet is starting to feel like he could become a similar story. A dominant QMJHL player, he has carried that excellence into the AHL and is challenging for the league goal-scoring lead.
Charlotte Checkers defenseman Jake Bean would have been another strong choice. The AHL can devour rookie defenseman, but Bean quickly adapted and is looking like an NHL regular for the Carolina Hurricanes very soon. Bakersfield forward Tyler Benson is another good candidate and has emerged as a real success story for the Edmonton organization.
EDDIE SHORE AWARD | TOP DEFENCEMAN
ZACH REDMOND – ROCHESTER AMERICANS
A top-tier person and pro, Redmond is also a dominant AHL blueliner. He can control play like few, if any, of his peers at this level. If not for missed injury time, he could be at 30 goals from the Rochester blue line. But 21-29-50 through 56 games is a fine season regardless. That he is also on an AHL contract and therefore not subject to NHL recall is another bonus for the Amerks, who will begin their pursuit of a Calder Cup next week.
ALDEGE "BAZ" BASTIEN MEMORIAL AWARD | TOP GOALTENDER
ALEX NEDELJKOVIC – CHARLOTTE
Some may look at Nedeljkovic and chalk up his success to the deep team around him. But his numbers dismiss such talk. In a season in which the AHL league-average save percentage has hovered around .900, he is at .916 to go with his 33-9-5 mark and 2.25 GAA. Moreover, he is an absolute workhorse and should crack the 50-game mark for the second consecutive season. As Charlotte tried to sort out the back-up goaltending role on the team, Nedeljkovic's ability to take on such a heavy workload provided the organization with the necessary time to do so.
FIRST ALL-STAR TEAM
Nedeljkovic, D Aaron Ness (Hershey), D Redmond, F Carr, F Carter Verhaeghe (Syracuse), F Jeremy Bracco (Toronto). Keep in mind that forward positions had to be chosen by specific position (as officially listed by the league). That complicated a few choices.
SECOND ALL-STAR TEAM
G Troy Grosenick (Milwaukee Admirals), Bean, D Calle Rosen (Toronto), Benson, F T.J. Tynan (Wolves), F Andrew Poturalski (Charlotte). Grosenick has revived his career in Milwaukee, Rosen is NHL-ready, Tynan can do a little bit of everything, and Poturalski is an undrafted player who has produced more than his fair share of offense amid a group of much-heralded top forward prospects.
ALL-ROOKIE TEAM
G Marcus Högberg (Belleville), Bean, D Dylan Coghlan (Wolves), Barré-Boulet, Benson, F Cooper Marody (Bakersfield). Shane Starrett had an excellent season in Bakersfield, but where would Belleville be without Högberg? Coghlan is a key part of the Wolves' excellent blue line and has played himself into future NHL consideration. Edmonton picked up Marody last season from the Philadelphia Flyers organization, and he has been excellent along with Benson.
OTHER CANDIDATES
G Tristan Jarry (Wilkes-Barre/Scranton Penguins) – Much like Dalpe in Cleveland, he is the main reason that Wilkes-Barre/Scranton has survived in the standings this long. It looks like the Penguins will fall short, but Jarry gave them every opportunity to qualify.
D Trevor Carrick (Charlotte) – Highly underrated, but reliable while being able to supply a robust two-way game.
D Brennan Menell (Iowa Wild) – His rise as a consistently overlooked player is a tale for any young player in a similar predicament.
D Trevor Murphy (San Diego Gulls) – San Diego is his third AHL stop, but he is solid wherever he goes.
F Riley Barber (Hershey) – He quietly has become one of the AHL's elite goal-producers. There was not much happening around Barber in the first half, but he provided offense when Hershey was still a one-line team.
F Reid Boucher (Utica) – A sniper's sniper.
F Chris Mueller (Toronto) – He has been a reliable AHL player for a decade, but he has taken his game to a new level this season. If not for a late-season injury, he could be at 40 goals.
F Victor Olofsson (Rochester) – It is only a matter of time before he is with the Buffalo Sabres.
F C.J. Smith (Rochester) – A strong postseason with the Amerks should put Smith in the NHL full-time next season.
PUCKS TO THE NET
The Grand Rapids Griffins are certainly not trending well heading into the postseason. That is, if they actually reach the postseason. Thanks to seven consecutive losses, their once-firm playoff hopes are growing increasingly endangered. They will go into play this weekend holding a four-point lead on a playoff spot; however, three trailing teams are still in position to knock off Grand Rapids via points or by the first tie-breaker, which is regulation/overtime victories. With six separate opportunities in the past two weeks to lock down a playoff berth, they have gone 0-for-6. That does not even account for scenarios in which they also needed particular outcomes from other teams to aid in qualification.
Grand Rapids is finding different ways to lose as well. In the first five games of the losing streak, they managed seven goals. In their past two defeats, they have allowed 12 goals. That included a 7-3 pounding by the visiting Iowa Wild. In all, their offense ranks 21st in the AHL at 2.92 goals per game. Their power play finally climbed out of last place in the AHL recently, but it still remains a major problem. Now ranked 29th (14.7 percent), the Grand Rapids power play is 5-for-30 (16.7 percent) in the seven consecutive losses.
Rookie Filip Zadina, the sixth overall pick in last June's NHL Draft, has largely had a successful start to his pro career with 16-19-35 in 57 AHL games as a 19-year-old. But lately he has been held in check with a goal and three assists in his past 14 games, a stretch that included a time on recall with Detroit.
The first round of the Calder Cup Playoffs is a best-of-five format. Going into the final weekend of the regular season, only two of eight playoff match-ups seem even remotely in focus. They are Charlotte-Providence and the Bridgeport Sound Tigers meeting Hershey. But even those combinations are subject to change. The North, Central, and Pacific Divisions all remain extremely murky.
Six – yes, six – teams remain as possible first-round opponents for the Wolves. There is a potential for a Wolves-Moose series that would carry over from this weekend and directly into the postseason. The Wolves host the Moose on Saturday and Sunday.
You may also be interested in: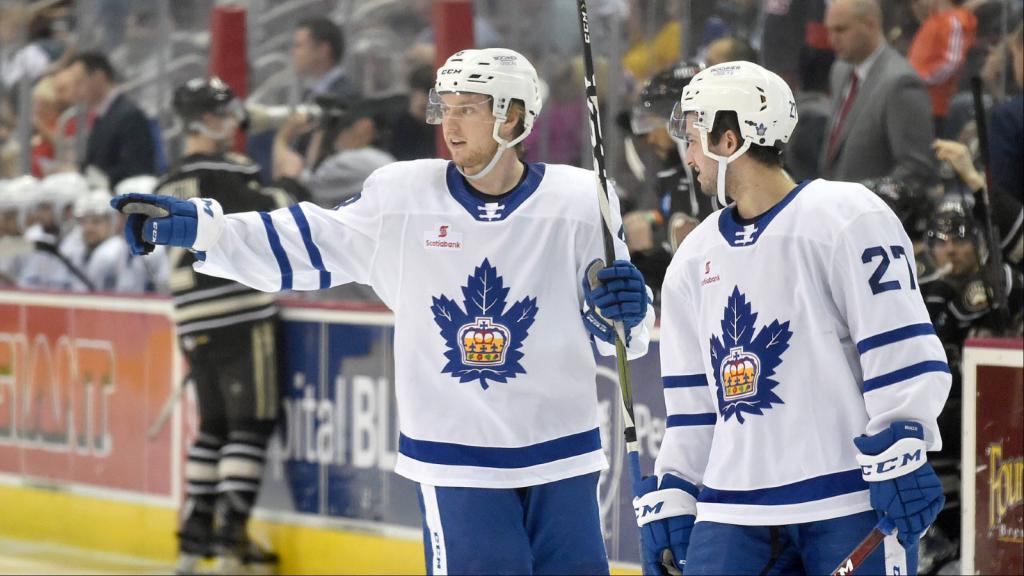 AHL WEEKEND: Enough is enough for Keefe
This article is about: