Column
AHL ON THE ROAD: Amerks learn the hard way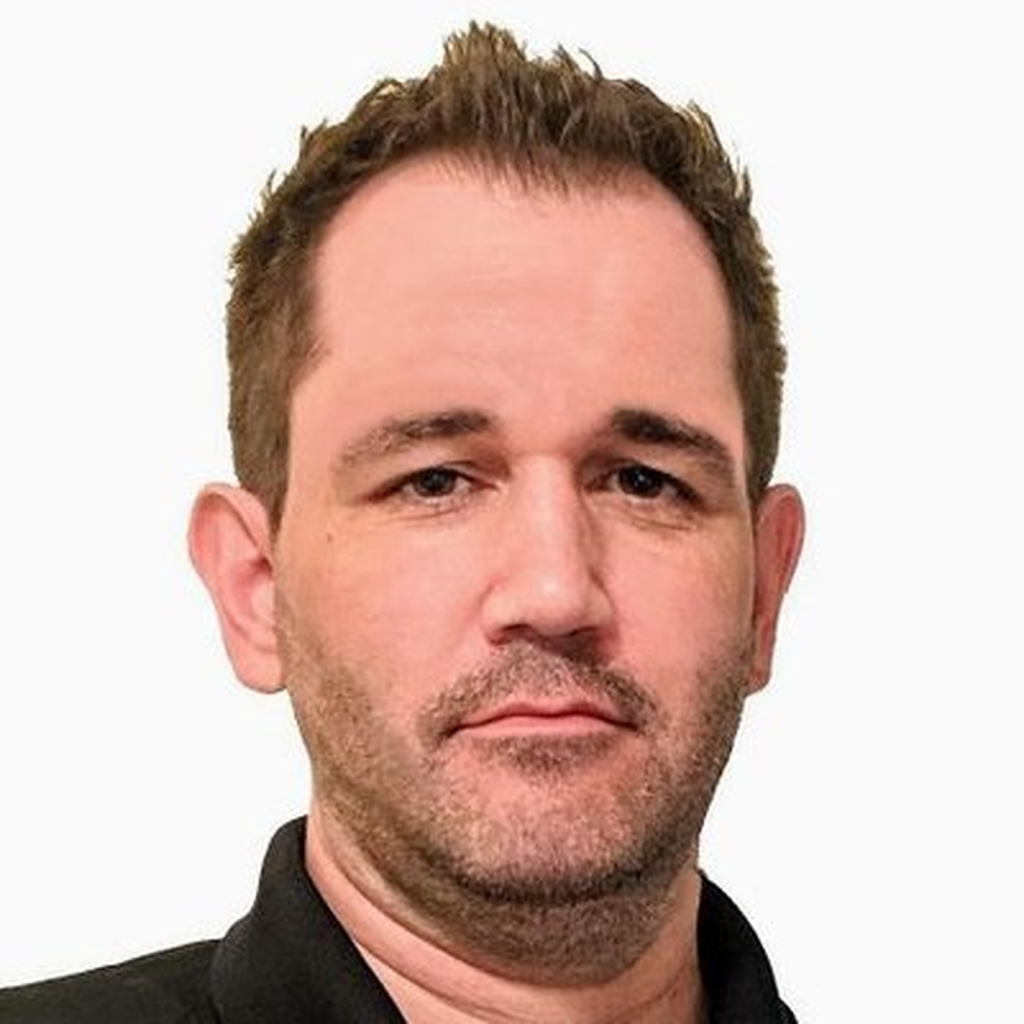 Patrick Williams
Each Thursday, EP Rinkside brings thoughts, observations, issues, and a few opinions for the NHL's top developmental league.
Plenty of AHL teams experience disappointing regular seasons. Now postseason disappointment is following elsewhere as the first round of the Calder Cup Playoffs continue. This week will examine the Rochester Americans, the first major piece of the AHL's 16-team playoff bracket to fall, and what that means – or does not mean – for the Buffalo Sabres organization.
DISAPPOINTMENT IN WESTERN NEW YORK
After another losing season, the Buffalo Sabres had staked their hopes on a strong run in the Calder Cup Playoffs by the Rochester Americans to generate some rare and much-needed optimism around the organization and throughout Western New York.
In Rochester, a 99-point regular season that placed the Amerks third overall in the AHL meant hopes were high for the league's second-oldest franchise. That was their best regular season since 2004-05 when a team led by Ryan Miller, Jason Pominville, Thomas Vanek, Derek Roy, and a cast of others amassed an AHL-best 112 points and 51 victories. This season's 46 regular-season wins, also third-most in the AHL, ranked as the Amerks' best output since the 2006-07 club hit 48 victories.
With the Sabres done playing, the Amerks also had no worries about losing players on NHL recall and in fact had reconvened talent that had shuttled between Buffalo and Rochester throughout the regular season. Instead it the defending Calder Cup champion Toronto Marlies, Rochester's first-round opponent, left to deal with personnel issues. Marlies head coach Sheldon Keefe had lost number-one goaltender Michael Hutchinson on recall to the Toronto Maple Leafs along with standout defenseman Calle Rosen going into the best-of-five first-round match-up with Rochester.
The news had bettered for the Amerks with the rival Syracuse Crunch in trouble after this past Saturday night's loss to the Cleveland Monsters in the other North Division playoff series left the Crunch facing elimination. If Cleveland could finish off Syracuse, that would eliminate the AHL's second-best regular-season club and potentially clear a path for the Amerks out of the North Division. With proper respect given to Cleveland, the Monsters are going to be dealing with the parent Columbus Blue Jackets playing at least another round in the Stanley Cup Playoffs and the risk of player recalls that accompanies such a run.
But now the Amerks need not worry about Cleveland, Syracuse, the North Division, or any other opponent, for that matter.
Instead of a playoff run spanning perhaps two months, Rochester instead did not even last a week. The Amerks blew a 2-0 second-intermission lead at home in Game 2 this past Sunday afternoon, lost 3-2 in overtime, and set themselves for a more disappointment to come. That defeat had come after a flat 4-1 home loss to the Marlies in Game 1.
The sweep is exactly what happened on Wednesday night in Toronto. The Marlies piled more disappointment on their cross-border rivals. Rochester went quietly into another offseason with a 3-1 loss in Toronto that ended their season. Rochester became the AHL's first playoff team to be eliminated and joined 15 non-playoff teams on the sideline.
Rochester has now been swept in back-to-back seasons and four times in their past five playoff series. Three of those sweeps have been inflicted by the Marlies (2012, 2013, and this season). The Amerks have dropped eight consecutive playoff series dating back to that 2004-05 season. Those eight playoff series add up to an 8-27 mark. Rochester has not won back-to-back playoff rounds since 2004.
That performance is a far cry from the Amerks previous standard during the team's glory years. Rochester won the Calder Cup three times between 1983 and 1996. That 1996 championship included a seven-game Calder Cup Final and a coaching match-up between Barry Trotz and the Amerks' John Tortorella. In the 1990s alone, the Amerks reached the Calder Cup Final six times, though they only came away with that 1996 victory.
Storm clouds began accumulating in Rochester shortly after that 2004-05 season. The Sabres partnered with the Florida Sabres in an ill-fated three-season dual affiliation in Rochester. That unwieldy union hit rock-bottom in 2007-08 when the Amerks fell to last in the AHL with 24 wins and 58 points. Their 24 victories still rank as the fewest ever by a Rochester team playing an 80-game schedule. From there, the Sabres departed Rochester altogether in 2008, ending a connection that dated back to 1979. After three years with Florida, however, the Amerks returned to a sole affiliation with Buffalo in 2011.
Success still eluded the Amerks, however.
Buffalo went into its own long descent, and the Amerks followed. Rochester missed postseason three consecutive years, the team's longest such slide since 1969-1972. Back in 1972, Don Cherry arrived in Rochester, took over the Amerks, and started the team's return to success. Cherry started a coaching line that later grew to include the likes of Mike Keenan, Tortorella, and long-time AHL figures John Van Boxmeer and Randy Cunneyworth.
But the reborn Buffalo-Rochester affiliation had churned through four Amerks head coaches in six seasons.
Then 2017 arrived, the Sabres cleaned house in Buffalo, brought in new management, and signaled a commitment to bring winning hockey back to Rochester as a pillar of player development to anchor the Sabres' rebuilding effort. Incoming Buffalo general manager Jason Botterill, a former Amerk during his playing days, had arrived from the Pittsburgh Penguins organization, where he played a key role building the successful Wilkes-Barre/Scranton Penguins development operation. Accompanying Botterill was another former Amerk, Chris Taylor. After playing 19 pro seasons, including parts of nine seasons in Rochester, Taylor had gone into the coaching business. He had put in five more seasons with Rochester as a development coach and assistant coach before going to Wilkes-Barre/Scranton for one season.
With Taylor inserted as head coach in Rochester, this Buffalo management regime has brought success back to Rochester in many ways. The Amerks have hit 90-plus points in back-to-back seasons for the first time since 1999-2000 and 2000-01. In the summer of 2017, Buffalo brought in several proven AHL veterans to establish the sort of bedrock foundation in Rochester that had long been missing and could provide the right environment for a growing cache of Sabres prospects.
Last season's Rochester club registered a 24-point increase. With much of that strong base returning in Rochester, the Sabres added defenseman Lawrence Pilut along with forwards Victor Olofsson and Rasmus Asplund from the SHL to learn the North American game in Rochester. Wayne Simpson came via free-agency from the Hershey Bears and posted a career-high 21 goals. Simpson and Oloffson made up a group of six Amerks who reached 20 or more goals, including Eddie Shore Award winner (best defenseman in the AHL) Zach Redmond.
Victories continued this season. A 10-1-1-0 early-season run quickly gave the Amerks traction in the North Division standings. Their consistency stretched six months, and a 7-1-2-0 finish to the regular season started with back-to-back victories at Toronto on March 23-24.
All of those high hopes died back on that same Toronto ice this month.
Tied for sixth in regular-season scoring at 3.34 goals per game, the Amerks managed four goals in three playoff games. One of those goals came in Game 1 mop-up time with the Amerks already buried at 4-0. Rochester held the Marlies to an average of 22 shots per game, but goaltender Scott Wedgewood started to spring leaks. The AHL veteran surrendered nine goals and finished with an .862 save percentage.
Olofsson pumped in 30 regular-season goals, making him one of only 13 AHL players to reach that mark. Toronto held him scoreless in three games. C.J. Smith was the only member of the 20-goals-and-up club to score at least once in the postseason. Taylor Leier and Danny O'Regan, two other members of that club, combined for four shots and no points.
A small sample size? Bitten by the AHL's best-of-five first-round format?
Maybe, but every team, coach, and player knows that reality going into the postseason. None of those factors are surprises. The playoffs are always a relatively small sample size even for clubs that go 20 games deep into the postseason. And fairly or unfairly, NHL organizations place a premium on playoff performance. Most players and coaches classify the Calder Cup Playoffs as the closest approximation to NHL-caliber play out there outside of the NHL itself.
The issue for Buffalo and Rochester is that this Amerks flame-out is a lost opportunity for the organization.
Still more change is on the horizon in Buffalo, where the Sabres crawled to a 2-13-0 ending and sat out the Stanley Cup Playoffs for the eighth consecutive season. The Sabres have already fired head coach Phil Housley. Jeff Skinner, whose 40 goals led the Sabres, could become an unrestricted free-agent on July 1st. Pominville's future in Buffalo, if any, is still to be announced.
With jobs open in Buffalo next season, an extended Amerks playoff run – or even one exceeding three games – could have provided postseason experience for players in an organization in which that has been a rare commodity in recent years. A chance to see prospects compete against the top end of AHL talent and opposition would have also further clarified development questions for Sabres management. Of course, perhaps this six-day playoff run will provide some of those answers after all, though hardly in the way the management or Amerks players would have liked.
There can be at least one take-away for Rochester players.
"Everybody learned that it is tough to win in the playoffs," Taylor told reporters via the team website after the sweep. "You can tell how tough it is in the playoffs. It's a different game. They figured that out, and they found out really hard."
As so many NHL clubs have learned the hard way in the first round of Stanley Cup Playoff competition, it is indeed a different game, and that extends to the AHL.
"We had some good chances that we just didn't finish, and that's the bottom line," Taylor said. "We didn't get the dirty goals that we needed. We still didn't get in front of the net and get in there. We had a couple of chances but not sustained pressure like that, and that's a good learning experience for our guys, especially our young guys."
Redmond, who will 31 this summer in a sport that continues to grow younger, might only have so many more chances to chase a championship.
"We're extremely frustrated," Redmond told those same reporters. "Two years in a row, we had quite the group to go a long way, and both years getting swept is just about as bad as it can go."
As the playoff loss is dissected, any number of causes can be examined further. But for the Sabres, Amerks, Taylor, and Rochester fans, there can be agreement on at least one point.
"We're heading in the right direction, but it's still not good enough," Taylor admitted in that post-game scrum. "Our culture is changing, but we still as an organization [have] got to get better."
"We've got to get better."
PUCKS TO THE NET
Rochester gained some company on the sidelines later on Wednesday night when the San Jose Barracuda joined them. The Barracuda fell to the reloaded San Diego Gulls in four games, losing twice on home ice after a split in San Diego.
While the Gulls heal up from the first round in sunny San Diego, perhaps they can tune into the Bakersfield Condors-Colorado Eagles series. The Gulls will play the winner of that series, which does not continue until Saturday night in Bakersfield. The Condors lead that series, 2-1. While Bakersfield's abundant skill began to overwhelm the Eagles in Game 3, a 5-2 Condors win, it has been a chippy, feisty series. San Diego was also the lone team this season to post a season-series winning record against Bakersfield, the Pacific Division champion. The Gulls lost their season series with Colorado.
Perhaps spare a thought for the Milwaukee Admirals, who had the misfortune of drawing the Iowa Wild in the first round. Iowa pounded the Admirals again in Game 2 this week, 6-1. That gave Iowa a 13-1 scoring advantage in the opening two games.
You may also be interested in: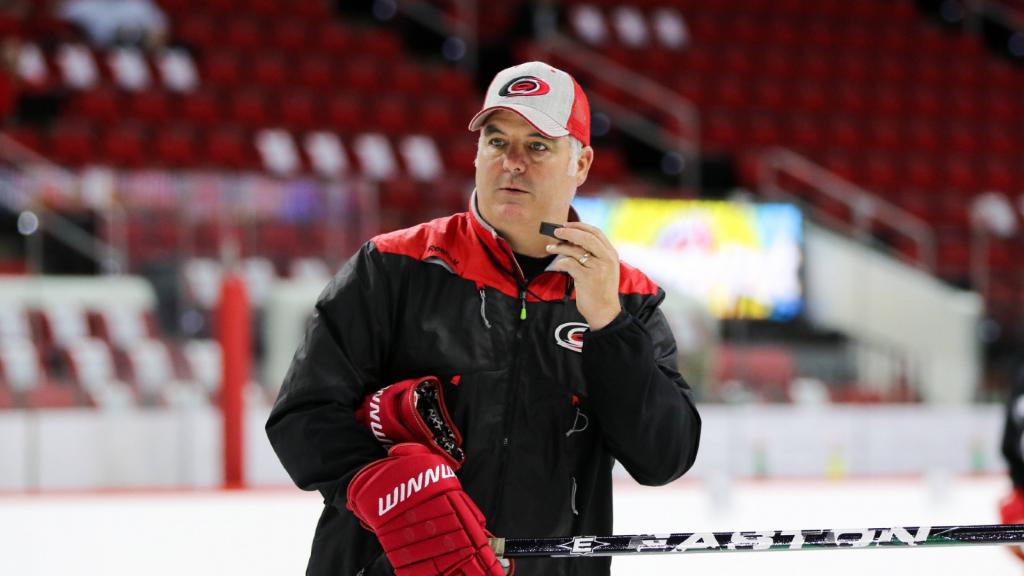 WILLIAMS: Who is out there behind the AHL benches?
This article is about: