NHL Rookies
AHL PROSPECT WATCH: Wahlstrom, other first-rounders, dotting AHL playoff rosters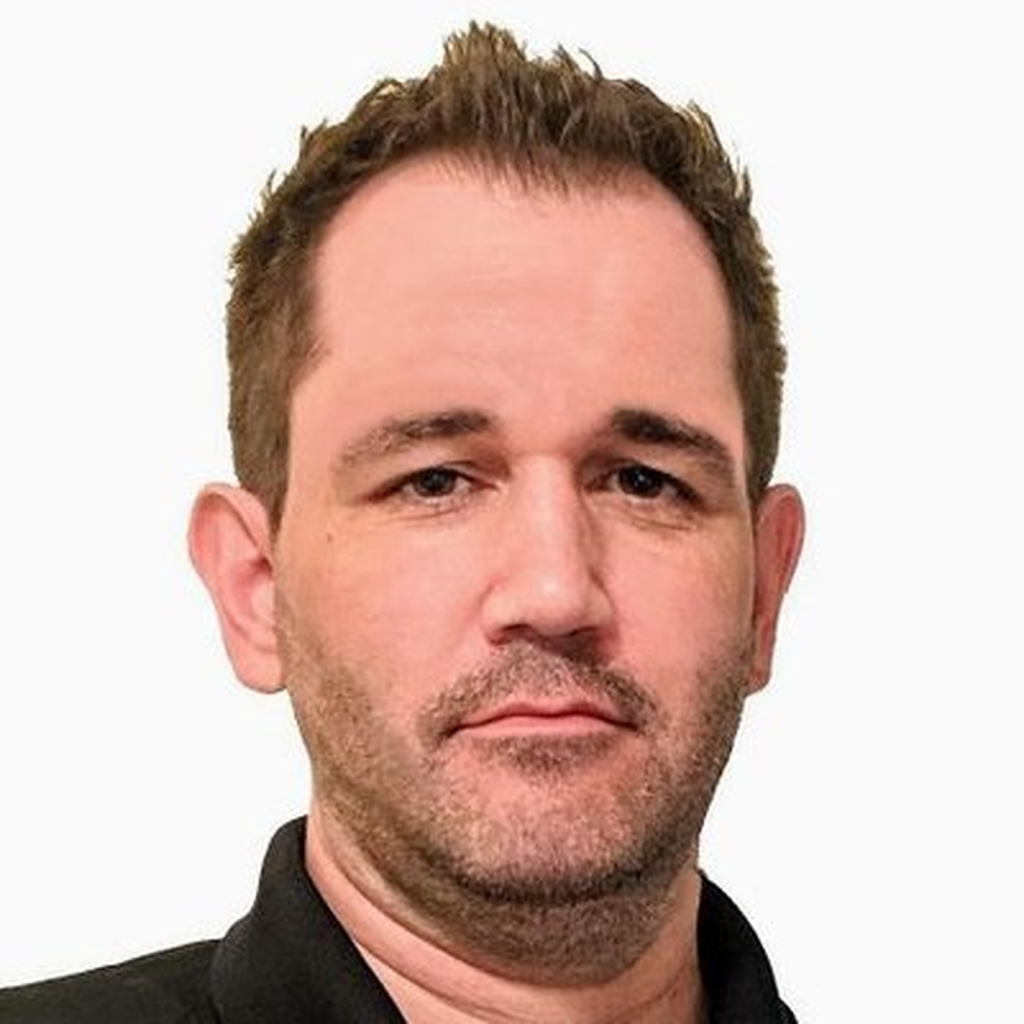 Patrick Williams
With the first round of the Calder Cup Playoffs nearing its conclusion, plenty of rookies are affecting series around the AHL. As always, Monday here is a day to catch up on and assess some of the weekend's best performances and news from top prospects across the AHL.
WAHLSTROM FINISHES STRONG IN BRIDGEPORT
Bridgeport Sound Tigers rookie forward Oliver Wahlstrom left an impression with the parent New York Islanders before his season wrapped up this past weekend.
Bridgeport fell to the Hershey Bears in a first-round series that went the distance and then some. Hershey took the series on an overtime goal from Brian Pinho for a 3-2 win this past Saturday night that ended the Sound Tigers' season.
The series capped an eventful season for Wahlstrom, who went to the Islanders 11th overall in this past June's NHL Draft. He played this season at Boston College before electing to leave for the pro game after an 8-11-19 rookie performance for the Eagles. Wahlstrom, who does not even turn 19 until June, quickly created a space for himself in head coach Brent Thompson's line-up after joining the Sound Tigers in late March.
Islanders management stocked Bridgeport with proven AHL talent, and it paid off for all sides. Bridgeport posted a 95-point season, and Wahlstrom has been the latest Islanders prospect to soak in lessons from older, more established teammates. For all of his potential, Wahlstrom knows that he still has a lot to learn.
"It has been a fun journey," Wahlstrom said. "There are a lot of good guys I can learn from."
"I'm enjoying the process. I just work hard every day, learn, and take things in."
Facing elimination in Game 4 at Hershey, Wahlstrom helped to keep the Sound Tigers alive with an early third-period tying goal that set up an overtime win. Back in Bridgeport for Game 5 and still up against elimination, Wahlstrom put the Sound Tigers ahead in the second period before Hershey eventually rallied. In all, Wahlstrom had 2-2-4 in his five playoff games. His five shots in Game 5 led Bridgeport, and he generated 15 shots in his five postseason contests. That followed a 2-1-3 line in his five-game audition late in the regular season.
"You see his skill set and that he has a gift around the net," Thompson said.
Wahlstrom signed a three-year NHL entry-level deal with the Islanders in March that will take effect next season. That will leave him eligible to skate for either the Islanders or in nearby Bridgeport. If he is back in Bridgeport, he already has a fan in Thompson, who praised the rookie's mindset.
"He wants to be here," Thompson said. "He wants to learn. He's hungry."
"His work ethic, I'm really happy with the way that he's working. And that's the bottom line. If kids aren't going to work, it's very difficult to be successful."
It can be challenging enough to work a rookie into an AHL line-up, let alone an 18-year-old late in the regular season and heading into the Calder Cup Playoffs. But Thompson is pleased with Wahlstrom's ability to learn on the fly.
"You know that you're going to have growing pains, and it's being willing to live with those growing pains," Thompson said. "But he's a really smart hockey player, and smart hockey players can adapt quickly."
AROUND THE A
Wahlstrom is part of a class of 2018 NHL Draft first-round picks that has been well-represented in the Calder Cup Playoffs.
Six of the 31 first-rounders selected saw first-round action, including Wahlstrom.
Grand Rapids Griffins forward Filip Zadina went highest in that group, taken sixth by the Detroit Red Wings. Now 19 years old, he went through the typical growing pains of a teenager trying to handle pro hockey and learn a responsible two-way game. After a 16-19-35 regular season, he provided 2-1-3 in five playoff games for the Griffins before they were eliminated this past Sunday. Zadina also mixed in nine games with Detroit, going 1-2-3.
Add another weapon for the Bakersfield Condors in 10th overall pick Evan Bouchard. The OHL's London Knights surrendered a 3-0 second-round series lead to the Guelph Storm and lost in seven games. Bouchard, 19, produced 4-17-21 in 11 playoff games before London's exit. The Edmonton Oilers subsequently assigned Bouchard to Bakersfield, the Pacific Division regular-season champion, for their first-round series against the Colorado Eagles. After not dressing for the first two games at Colorado, the Condors inserted him into the line-up for Game 3 with the series at 1-1. He immediately provided a three-point performance (1-2-3) in a Condors win. From there, his tying goal in Game 4 keyed a four-goal third period for Bakersfield to put away the series in four games. They will meet the prospect-laden San Diego Gulls in the second round.
Martin Kaut's season with the Eagles is finished after they fell to Bakersfield. But the 19-year-old forward finished strongly with two first-period tallies at Bakersfield in Game 4 before the Eagles lost, 5-2. Kaut had a 12-14-26 regular season for the Eagles after being selected 16th overall by the Colorado Avalanche this past June.
Forward Liam Foudy has quickly made an impression with the Cleveland Monsters, who upset the Syracuse Crunch in the first round. Taken 18th by the Columbus Blue Jackets, he went to Cleveland after his season with London ended. Foudy, who turned 19 in February, had a 36-32-68 regular season for London. That preceded a 6-6-12 postseason with the Knights. After London's ouster, he arrived in time to play all four games of the Cleveland-Syracuse series and punched in two early goals in the Game 4 clincher.
Toronto Marlies defenseman Rasmus Sandin continues his impressive rookie pro season after being taken 29th overall by the Toronto Maple Leafs. He contributed four assists in the Marlies' first-round sweep of the Rochester Americans. Like much of the blue line for the Marlies, his regular season was interrupted by injuries. But Sandin, 19, still had 6-22-28 in 44 regular-season games. With a second-round series against Cleveland up next, he has an opportunity to bank additional playoff action, especially if the Marlies can push through to reach the Eastern Conference final for the third time in four seasons.
The 2017 NHL Draft's first-round class is also on display around the AHL in the postseason. Forward Cody Glass, taken sixth by the Vegas Golden Knights, has proven to be a massive addition for the injury-plagued Chicago Wolves. He went 2-2-4 in five games to help the Wolves advance to the second round. Charlotte Checkers forward Martin Necas had an assist in a four-game series win against the Providence Bruins. He went to the Carolina Hurricanes 12th overall. On the blue line, Syracuse featured Cal Foote (14th overall — Tampa Bay Lightning), Providence had Urho Vaakanainen (18th overall – Boston Bruins), and the Eagles had Shane Bowers (28th overall – Ottawa Senators before being traded to the Avalanche). Timothy Liljegren, chosen 17th overall by the Leafs, won a Calder Cup with the Marlies last season and is back for another playoff run. Forward Kailer Yamamoto (22nd overall – Edmonton) remains out for Bakersfield.
You may also be interested in: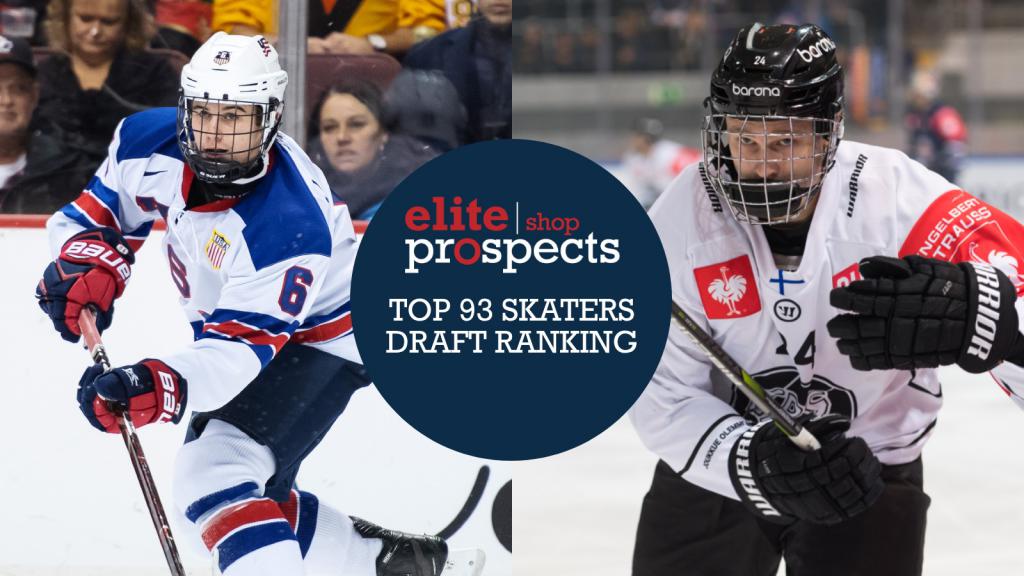 EXCLUSIVE: EliteProspects Top 93 Skaters 2019 NHL Draft Ranking
This article is about: