Scouting Reports
2019 WSI PHILADELPHIA: A Glimpse Today at Tomorrow's Stars
Founded in 2003, Selects Hockey began as a largely regional organization dedicated to helping young hockey players to supplement their training and tournament exposure. Over the last 15-plus years, it has grown into a global outlet for many of the world's top young players to compete alongside and against their peers.  Today, Selects Hockey is a subdivision of the Legacy Global Sports empire, which annually organizes more than 350 sporting events across the world and has engaged over 1 million athletes.
Each year, Selects organizes a series of tournaments that feature teams from across North America and Europe.  The annual U15 World Championships tourney in the Philadelphia suburb of Voorhees, New Jersey, is one of the Legacy Global Sports' cornerstone events.
The 2019 event in Voorhees, running from May 4 to May 8, features 48 teams across two age divisions. There are 40 teams (27 North American and 13 European) of 2004 birth year players and eight 2003-birth year teams (all North American) in their own division.  In all, 11 different countries are represented.
"I have been coaching for 15 years, and I am amazed at the level of skill and depth of talent. These are dedicated kids, and it's a pleasure work with them," said Joe Templin, the North American Boys Selects director and the coach of last year's tournament champion ECS-O squad.
"For me, it's been incredibly gratifying to see the growth of our sport at the youth levels, especially from coast-to-coast across the United States. For the players, I think the WSI experience is a real eye-opener. From the on-ice standpoint, these kids are used to being the stars on their respective teams. For us, assembling the roster like putting together an All-Star team in their age group in terms of the skill level. But not everyone is going to be out on the power play and get the most ice time. There are different roles to play. It's all about coming together as a team. Character matters every bit as much as skill. That's definitely a big part of what we look for."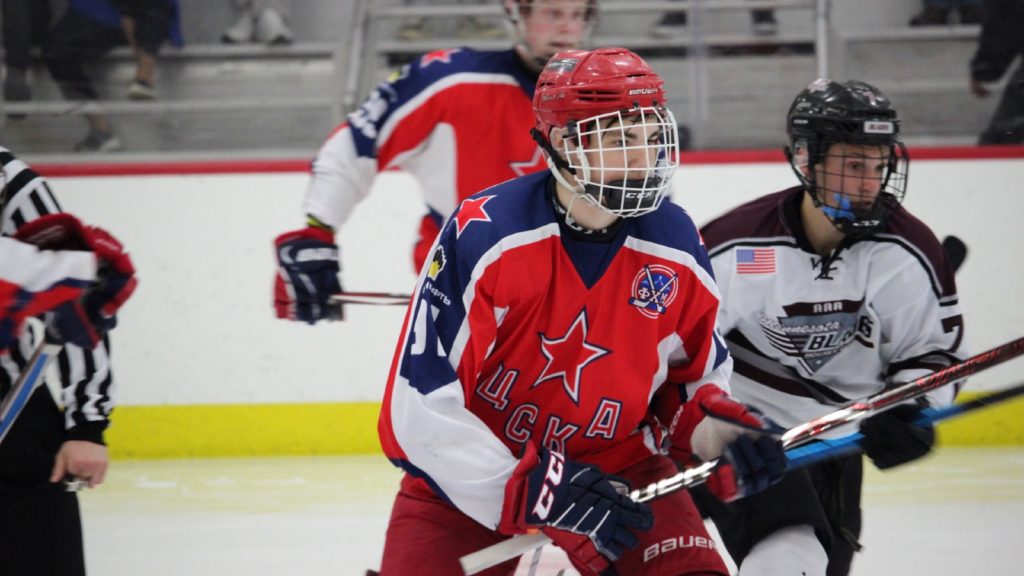 The array of talent on display at the WSI and quality of coaching is top-notch. For example, 49 players in this year's tournament have been selected in the Western Hockey League's Bantam Draft, including seven first-round picks. Last year's Philadelphia tournament-leading scorer, Matthew Savoie, was selected first overall by the Winnipeg Ice in yesterday's WHL Bantam Draft but will not be playing in Voorhees this time around.
Historically and presently, Selects Hockey and the WSI have featured scores of players who have gone on to become first-round picks in the NHL Draft and/or to play in the National Hockey League.
For example, the 2015 tournament in Voorhees (which was held at the same time that the Philadelphia Flyers were conducting their annual Development Camp) featured, among others, future Flyers first-round pick Joel Farabee, Buffalo Sabres' 2nd-round pick Mattias Samuelsson and Toronto Maple Leafs first-round pick Rasmus Sandin.
The first overall pick of the 2018 NHL Draft, Buffalo Sabres defenseman Rasmus Dahlin is also a Selects tourney alum. In total, 48 players selected in last year's NHL Draft played in WSI tourneys three or four years ahead of their NHL Draft year.
"When you watch a player like Rasmus Dahlin, even at age 14 or 15, you see just how incredibly high the bar is set for someone who is bound for NHL stardom. As outstanding as many of the other players are, I think you see someone with Rasmus' skills and hockey sense play and you reflect on your own game and where you might have opportunities to improve," Templin said.
All 31 NHL teams have at least one roster player or current prospect who has gone through Selects competition at some stage in their pre-Draft development. The most prominent names include Connor McDavid ('96 East Coast Selects), Filip Forsberg ('94 Sweden Selects), Jakob Chychrun ('98 West Coast Selects), Sebastian Aho ('97 Finland Selects), Ryan O'Reilly ('91 East Coast Selects), and Matt Duchene ('91 East Coast Selects).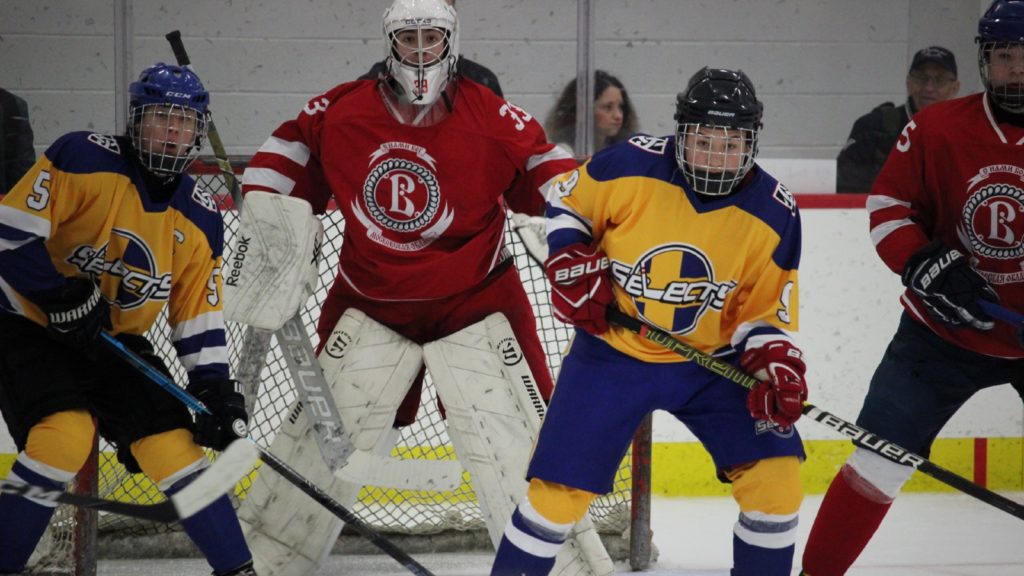 Of course, only a handful of players are ever destined to play pro hockey at the minor league or European elite levels much less in the National Hockey League.  Correspondingly, Selects Hockey and the WSI focus on broader goals than single-mindedly chasing the NHL dream.
"We are all about opportunity, and providing experiences, resources and guidance for our players and their families. A lot of the best experiences and most valuable time comes off the ice: bonding with your teammates, spending time with your family after games, making some new friends and acquaintances, and having access to  people who can offer you advice and help you make the decisions that are right for you," said Travis Howe, the director of Legacy Global Hockey.
From a hockey development standpoint, there is no one single "correct path" for all players. Some are better suited for collegiate hockey or an NCAA-track circuit such as the USHL, NAHL or prep school. Others benefit more from the Canadian major junior path (i.e., the CHL-affiliated Ontario Hockey League, Western Hockey League or Quebec Major Junior Hockey League), Junior A leagues and/or Canadian university paths. Many European players may benefit more from developing in a league at home, while others may be better served by coming over to North America to play junior or collegiate hockey.
Howe estimates that 150 scouts will be in attendance in Voorhees during this year's tournament. While only a smattering are NHL amateur scouts (for the simple reason that their draft year is still a bit too distant), there is heavy representation from CHL scouts, the NCAA, scouts from other circuits and independent scouting agencies. In some cases, NHL scouts come for their first in-person viewings of European players who are already on the radar for a few years down the road.
At the 2019 WSI opening ceremonies on March 4, a panel of speakers addressed the players and their families about these and other topics. The featured speakers were Joe Birch (OHL/CHL), Rocco Tullio (OHL, Oshawa Generals), Hockey Hall of Fame inductee Mark Howe (NHL, Detroit Red Wings) and Brent Darnell (College Hockey Inc./NCAA).  Longtime Philadelphia area sportscaster and hockey writer John Boruk emceed the opening ceremony.
While the players in Voorhees are some of the most talented in their age group and play on the ice will be very competitive, the tournament is also about celebrating the pure joy of the game itself.
"My father was arguably the greatest hockey player in the history of the game and he never once told me after a game what I did wrong as a kid. He let me learn for myself and answered questions if I asked, but encouraged me to speak to the coach whenever possible about what I was confused about or wanted more details on. All he was there to do every time he got to watch me play was pat me on the back and ask if I worked hard and had fun,"  Mark Howe said at the opening ceremony.
Travis Howe, the grandson of the legendary Gordie Howe and the eldest of Mark Howe's three children, said that the off-ice experiences tend to be longest-lasting memories for young players at the WSI and elsewhere.
"When my dad was playing in the NHL, he wasn't able to attend a lot of my games due to his own schedule of practices, travel and games. But he did get to some of my springtime tournaments in years where his NHL teams were out of the playoffs early. Those were some of my favorite memories, being together as a family at the hotel or seeing him after the game. I remember things my teammates and I would laugh about. I remember those things more than any particular game I played,"Travis Howe said.
"I think that's a common experience in our sport. Actually, not that long ago, I was talking with [Selects Hockey alum and current New York Rangers defenseman] Kevin Shattenkirk. Shatty started talking about how his teammates and him wore these ridiculous hats and how he laughs whenever he thinks about it or sees a picture of it. At the end of the end of the day, hockey is about having fun and the people around you."
This article is about: