Column
AHL PLAYOFF RUN: AHL taking care of business off the ice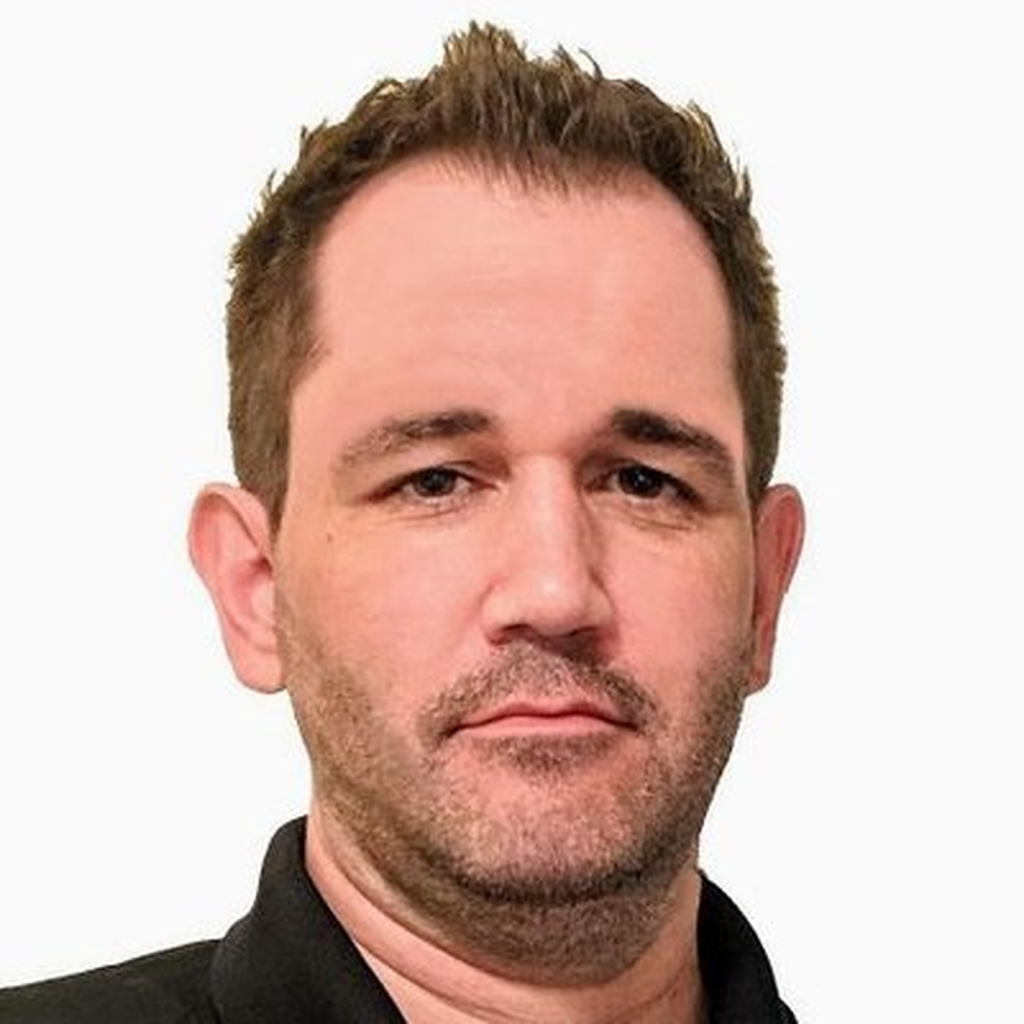 Patrick Williams
A long-time AHL market will amid a period of stability and growth for the NHL's top developmental circuit.
Now that the Wilkes-Barre/Scranton Penguins look to be officially official to remain in Northeastern Pennsylvania, the 31-team circuit can look forward to another quiet summer.
Attendance in this spring's Calder Cup Playoffs has remained strong, even with several well-performing markets already out of the mix (or having missed altogether). The league average so far is 5,576 with the traditionally well-performing third round and Calder Cup Final series still remaining.
STAYING PUT
The days of chaotic AHL offseasons full of franchise and affiliation shuffles have become much more rare.
Contrast that with the summer of 1993 when five of the AHL's 16 clubs had to find new homes. This year, the 31-team circuit stretches from Quebec to Southern California and will not have any market losses for a second consecutive year.
Instead, most of the summer-time action now is reserved for players signings and coaching hires as NHL organizations look to carve out any edge possible, no matter how small. Much of that advantage-seeking starts with player development in the AHL, and convenient geography has become a key pillar in that formula for most NHL clubs.
But questions had lingered around one of the bedrock AHL locales in recent months with the Wilkes-Barre/Scranton Penguins nearing the end of their 20-year arena lease. The deal was set to expire after this season. While the rumor mill went into overtime and churned up some particularly outlandish and downright absurd scenarios, the fact remained that the parent Pittsburgh Penguins did need to hammer out a new agreement for their AHL club. Pittsburgh and Wilkes-Barre/Scranton have been affiliated since 1999 and have built one of the AHL's most successful operations in that time.
Pittsburgh took a major step forward on Monday, announcing an agreement in principle with the Luzerne County Convention Center Authority to keep their Wilkes-Barre/Scranton affiliate put with a new 10-year contract lease extension. The two sides had been locked in protracted negotiations to keep the AHL Penguins at Mohegan Sun Arena at Casey Plaza. The LCCCA will "seek formal approval of various lease provisions" at a meeting on Wednesday, according to a statement released by Wilkes-Barre/Scranton earlier this week.
Once having set an AHL record with 144 sellouts, filling seats has been a much more difficult task for Wilkes-Barre/Scranton. The AHL Penguins finished second in AHL attendance in 2005-06 at 8,131. This season, they finished 15th overall at 5,549, albeit in a league with many more strong markets than it had a decade ago.
But for the most part, Wilkes-Barre/Scranton has produced on the ice. Along with sending a steady stream of prospects on to Pittsburgh to fuel Stanley Cup runs, the AHL Penguins have had their own success. They missed extending their playoff streak to 17 seasons this year, finishing five points out of a playoff spot after a late-season slowdown. Their 82-point finish was their lowest total since 2001-02.
During that playoff streak, Wilkes-Barre/Scranton averaged 97.8 points per season and reached 101 or more points six times. They went to a pair of Calder Cup Finals and had two other Eastern Conference Final appearances. In 2010-11, Wilkes-Barre/Scranton powered through the AHL with 58 wins and 117 points. That 58-win season total ranks second in AHL history (their long-time Pennsylvania nemesis, the Hershey Bears, hold the record with 60 victories in 2009-10).
However, attendance dipped from 8,030 in 2006-07 to 6,984 in 2008-09 even though the team had reached the 2008 Calder Cup Final.
That said, the market has long been a crucial one for Pittsburgh and the AHL. There would have been a shortage of logical – and practical alternatives – for Pittsburgh's AHL prospects. It is a 4 ½-hour drive between Pittsburgh and Wilkes-Barre, making it relatively easy to shuffle players back and forth between the NHL and AHL. Pittsburgh prospects can also go to and from Wilkes-Barre/Scranton and Wheeling, West Virginia, home of the organization's ECHL affiliate, the Wheeling Nailers. That journey takes a little more than five hours.
For the AHL, it fills in a convenient spot on the AHL's Eastern Conference map. Wilkes-Barre is within a roughly three-hour drive of seven other AHL markets. That also keeps Pittsburgh prospects off the road as much as possible, avoids lengthy road trips, and creates more practice time.
It also removes one more issue – and headache – for AHL President and CEO Dave Andrews, who took the position in 1994 and has reshaped the AHL dramatically.
It has not always been this quiet, however.
In 2015, five NHL Western Conference organizations relocated their AHL affiliates to California to give themselves more geographically logical AHL set-ups, something that many NHL Eastern Conference clubs had long had. Two more NHL clubs have gone westward, and the expansion Seattle franchise is expected to take the same path for a 2021 debut that would put the AHL at a record 32 teams. Next season the AHL will hold its annual All-Star Classic in California for the first time when the Ontario Reign host the event.
Or go back to the summer of 2001, when the AHL absorbed six wayward franchises after the former International Hockey League closed down. That gave the AHL its first big push deep into the US Midwest and established a league presence in Texas and the Canadian prairies for the first time. It also finally cemented the AHL as the NHL's one and only premier developmental league after a long AHL-IHL battle for NHL affiliations lingered through the 1990s.
From there, the AHL has moved far beyond its original footprint of mostly small markets in the US Northeast and Atlantic Canada. Their other forays have included Arizona, Colorado, Nebraska, Oklahoma on the American side and stints in Alberta and British Columbia, Canada-side.
With mostly a mix of major-league and Triple-A (to use a baseball comparison) cities supplemented by handful of small markets, the AHL has also had to weather the loss of two well-performing attendance draws this decade, the Houston Aeros and the Norfolk Admirals. Neither team departed because of attendance problems — the Aeros left the fourth-largest metropolitan area in the United States in 2013 because of an arena issue while the Admirals were caught in the 2015 franchise shift despite having been a solid performer.
In 2008-09, the AHL had a 5,115 attendance average. Since then, the AHL has filled in the Western Conference map with the Colorado Eagles and Tucson Roadrunners, revived the Manitoba Moose brand in hockey-fevered Winnipeg, added the Montreal area via the Laval Rocket, and brought in several of those Triple-A baseball markets (the Charlotte Checkers, Iowa Wild, Lehigh Valley Phantoms, and Texas Stars), with Triple-A baseball and hockey each having overlap in target audiences and price points.
In Arizona, the Roadrunners are quietly building a fan base in a market that has had its first taste of Triple-A hockey. Affiliated with the nearby Arizona Coyotes, the Roadrunners became the first AHL team since 2001 to increase attendance in each of their first three seasons in a market that lacked pro hockey in the season before the team's arrival. Before the Roadrunners, Tucson had only had pro hockey in two very abbreviated stints in the 1970s and 1990s. Next season they will debut a new jersey inspired by the Coyotes' popular Kachina-style look.
The San Diego Gulls led the AHL in attendance at 9,021, just ahead of Hershey (8,907), a perennial business success. Ontario finished fourth overall at 8,352 despite falling to last in the Western Conference on the ice. In all, the league had a regular-season total of 6,668,914 for a 5,799 average. The league record is 6,693,526, set in 2015-16 (a 5,982 average).
Now with Wilkes-Barre/Scranton looking to be squared away for the next decade, any AHL off-ice drama looks to be at a minimum, no small feat in the highly competitive battle for the entertainment dollar that goes well beyond hockey. Teams must vie for the attention of fans amid an ever-changing entertainment landscape that did not exist even a decade ago.
Earlier this season the Vancouver Canucks extended their affiliation with the Utica Comets for up to an additional six seasons. While that arrangement is hardly geographically convenient and spans three time zones, Vancouver has been happy with the set-up and atmosphere that Utica provides for their prospects.
There are three eight-team divisions that set up nicely. The one seven-team grouping, the Pacific Division, looks to be ripe for Seattle's affiliation. Earlier this season, Andrews told EP Rinkside that the process of scouting potential markets had already gotten underway. Andrews has worked with Seattle senior advisor Dave Tippett, the long-time NHL player, head coach, and executive, on that process.
Andrews later reiterated at the AHL All-Star Classic this past January that he expects a 2021-2022 debut for the AHL club, the same season that Seattle will hit the ice at the NHL level. The job for Andrews is to marry Seattle's objectives with a market that can fit the AHL's needs.
"If [Seattle has] the confidence that [a particular market] can work," Andrews told EP Rinkside this past December, "and we have the confidence that it can work, then I think we would do that."
You may also be interested in: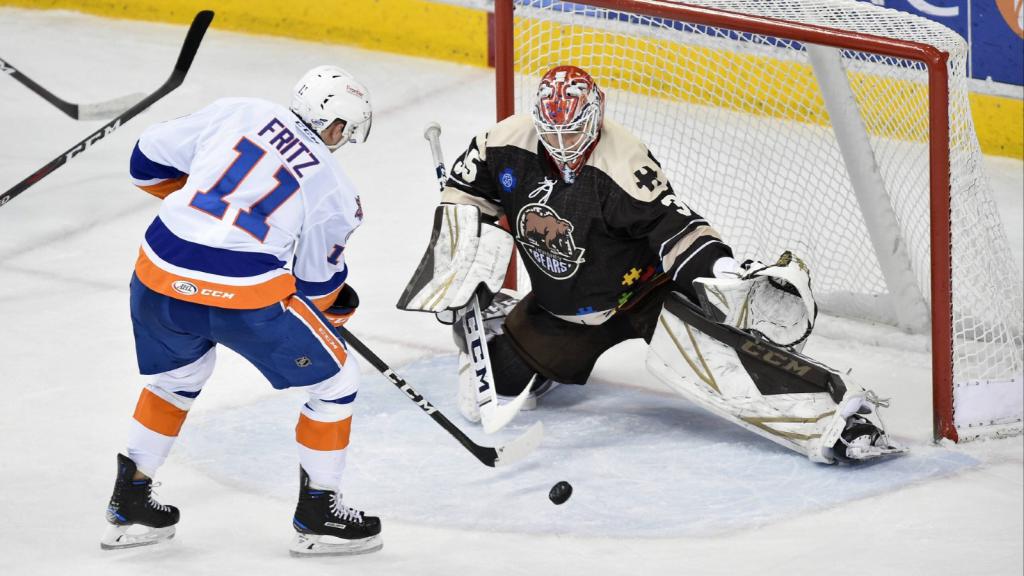 AHL ON THE ROAD: Samsonov's evolution is like "night and day"
This article is about: