NHL Prospects
AHL WEEKEND: It's Go-Time for Checkers-Marlies, Gulls-Wolves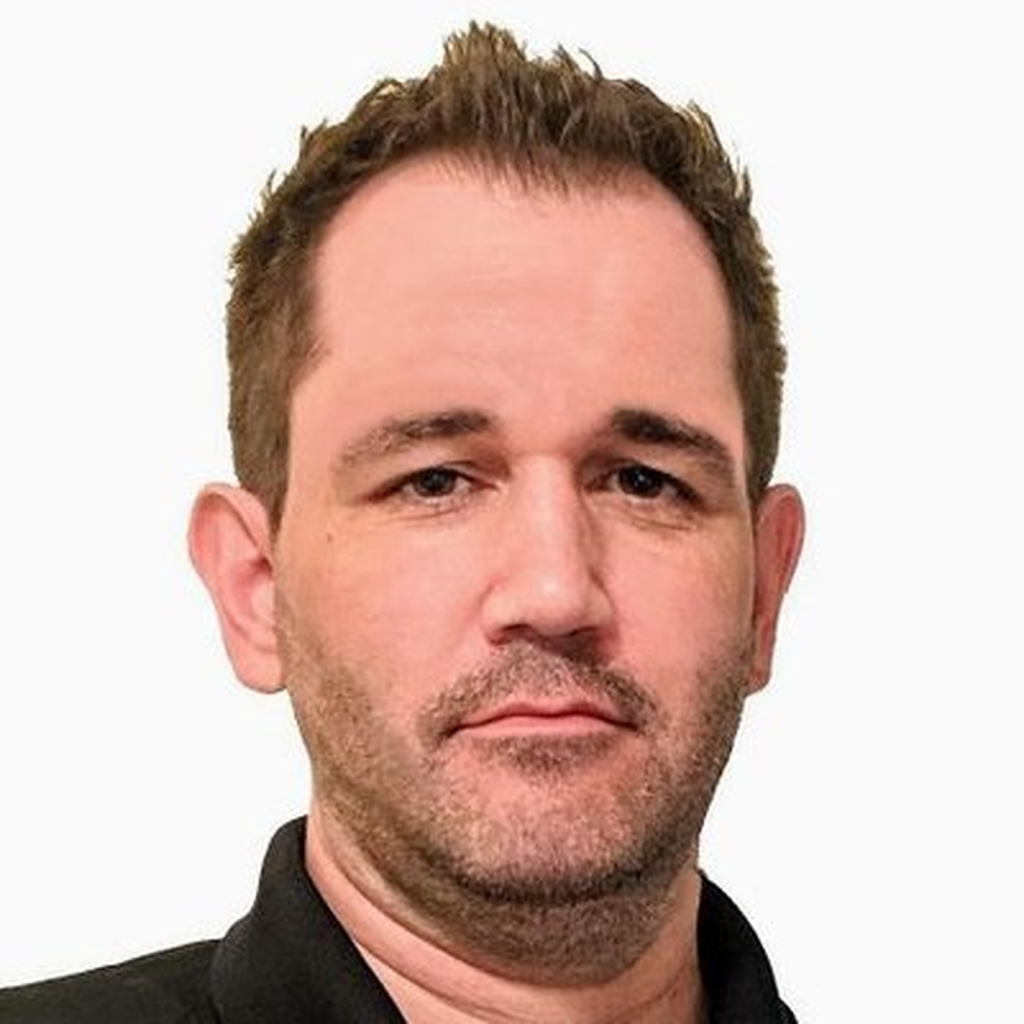 Patrick Williams
Yes, the Charlotte Checkers and Toronto Maple Leafs remain very much alive in the Calder Cup Playoffs, though you might not know it based on their recent schedules.
The most intense time of the hockey season can actually feature considerable downtime in the AHL, and that has been the case for both clubs. The defending Calder Cup champion Marlies (Toronto Maple Leafs) have not played since May 7th when they completed a four-game second-round sweep of the Cleveland Monsters. A night later, the Checkers (Carolina Hurricanes) set the Eastern Conference Final match-up with the Marlies, taking out the Hershey Bears in four games.
But at long last — and after plenty of practice and gym time — the two clubs will be back in play Friday night when they meet for Game 1 in Charlotte. The Checkers will have home-ice advantage after their 110-point season won them the regular-season title. Game 2 is Saturday before the series heads to Toronto next week for as many as three contests.
For the Marlies, slow April and May schedules are nothing new. Such is reality for a team that has swept four of their past six playoff rounds. They had a week-long break dividing their first-round sweep of the Rochester Americans and the Cleveland series. Last year, they had an 11-day break between the second and third rounds along with an eight-day break separating them closing down the Eastern Conference Final and the Calder Cup Final. Toronto then went to play a punishing seven-game series with the Texas Stars that was squeezed into 13 days.
Friday means go-time for Marlies head coach Sheldon Keefe.
"[Toronto players are] very much both done and ready," Keefe said via the team web site on Thursday. "It's been a long period of time, for sure, but the anticipation has built up here, and we're ready to go."
"We're happy to be here in Charlotte, it's a great city, the weather's been great. It's a good opportunity to play some playoff hockey."
The Checkers had a week dividing their first-round with the Providence Bruins and opening against Hershey.
Already a force that handled two strong clubs in Providence and Hershey, Charlotte may strengthen further as the series against Toronto unfolds. Charlotte could add defensemen Jake Bean and Haydn Fleury along with captain Patrick Brown from the Hurricanes. Midway through the Hershey series, they brought in Luleå defenseman Jesper Sellgren after his SHL season concluded. He had a 3-12-15 effort in 52 regular-season games in Northern Sweden before a 3-3-6 10-game postseason.
Out in the Western Conference, however, rest has been less frequent. The Chicago Wolves' first-round went the distance before they had to go six second-round games with the Iowa Wild. The San Diego Gulls, their Western Conference Final opponent, had to play six games in the second round to knock out the Bakersfield Condors.
San Diego endured a four-overtime Game One win against Bakersfield in the fifth-longest contest in AHL history. Their Game 5 loss at Bakersfield went to double-overtime and forced the series into this week.
Yet San Diego head coach Dallas Eakins is itching to resume game action. The Gulls skated Thursday after a travel day. Game One of the Gulls-Wolves series is Friday night at Chicago. After Game One on Saturday there, the Gulls will bring the series back to San Diego for up to three home games next week.
"We got out there and it's a weird feeling," Eakins said via the San Diego team website. "I know we just played, we had a recovery day, and we had a travel day, and to me, it feels like we haven't played for ten days."
"We got out on the ice and just tried to get some touch drills that were familiar, but always linked to our habits in a game, and then we'll just get out there and get after it [Friday]. The biggest thing for me right now is can we get into that killer mindset right away, and I think that's what both teams will be trying to trigger."
TRADING PLACES
It is a long way between South Florida and Oulu, Finland, but two unrelated transactions involving those locales went down on Thursday.
The Florida Panthers signed forward Aleksi Heponiemi from Liiga club Kärpät Oulu to a three-year entry-level contract. Florida chose Heponiemi 40th in the 2017 NHL Draft, and he has progressed well since then, generating 16-30-46 in 50 games with Kärpät this season as a 20-year-old. He also skated for Finland at the IIHF World Junior Championship and had a tournament-best nine points (3-6-9) to help the club to a gold medal. Before heading to Kärpät this season, he had played two WHL seasons with the Swift Current Broncos and had 56-148-204 in 129 regular-season games. That included a 118-point season in 2017-18 (28-90-118).
Meanwhile once-promising defence prospect Ludwig Byström has departed the Florida organization and signed with Kärpät. Now 24-years-old, Byström had been selected by the Dallas Stars 43rd in the 2012 NHL Draft. He played parts of four AHL seasons for the Texas Stars before a trade to Florida early last season. Florida sent him to the Springfield Thunderbirds, and he remained there. In all, he played 260 AHL regular-season games (12-80-92) between Texas and Springfield without appearing in an NHL game. After a 4-26-30 season for the Thunderbirds in 2018-19, this will be his first Liiga stint after he spent time in the SHL earlier in his career.
Pittsburgh Penguins prospect Kasper Björkqvist is now under contract to the organization on a two-year entry-level contract, the second Finnish player to sign with the team this month.
Björkqvist, a 21-year-old forward, was chosen by the Penguins as a second-round pick taken 61st in the 2016 NHL Draft. He recently finished his third NCAA season at Providence College, where he set career bests in goals, assists, and points (17-13-30 in 42 games). The Friars reached the NCAA Frozen Four. In his three seasons at Providence, he was 36-26-62 in 112 games.
Earlier this month Pittsburgh signed fellow 2016 draftee Niclas Almari, a fifth-round selection that year. Almari, a 21-year-old defenseman, just wrapped up his season with Liiga champion HPK, where he had 1-4-5 in 42 regular-season games.
AROUND THE 'A'
The San Jose Barracuda (San Jose Sharks) have their captain back. Forward John McCarthy signed a one-year AHL deal with the club on Thursday and will return to the Sharks' AHL affiliate for an 11th consecutive season. Now 32 years old, McCarthy put in NHL stints with the Sharks earlier in his career, going 3-3-6 in 88 regular-season games, but has settled into a veteran AHL role for the organization. The Barracuda finished second in the Pacific Division in the regular season before falling to San Diego in the first round. He missed only one regular-season game this season and was 13-17-30 for the club. He also represented the United States at the 2018 Winter Olympics.
IN THE LEAD
POINTS – 13
BRAD MALONE – BAKERSFIELD CONDORS
ANDREW POTURALSKI – CHARLOTTE CHECKERS
GOALS – 9
GERALD MAYHEW – IOWA WILD
ASSISTS – 9
JEREMY BRACCO – TORONTO MARLIES
SHOTS 29
SAM CARRICK – SAN DIEGO GULLS
PENALTY MINUTES – 35
DEREK SHEPPARD – CHARLOTTE CHECKERS
GAMES (GOALTENDERS) –
ANDREW HAMMOND – IOWA WILD
MINUTES – 683
ANDREW HAMMOND – IOWA WILD
WINS – 7
KASIMIR KASKISUO – TORONTO MARLIES
GAA – 1.56
KASIMIR KASKISUO – TORONTO MARLIES
SAVE PERCENTAGE – .949
KASIMIR KASKISUO – TORONTO MARLIES
SHUTOUTS – 2
ANDREW HAMMOND – IOWA WILD
You may also be interested in: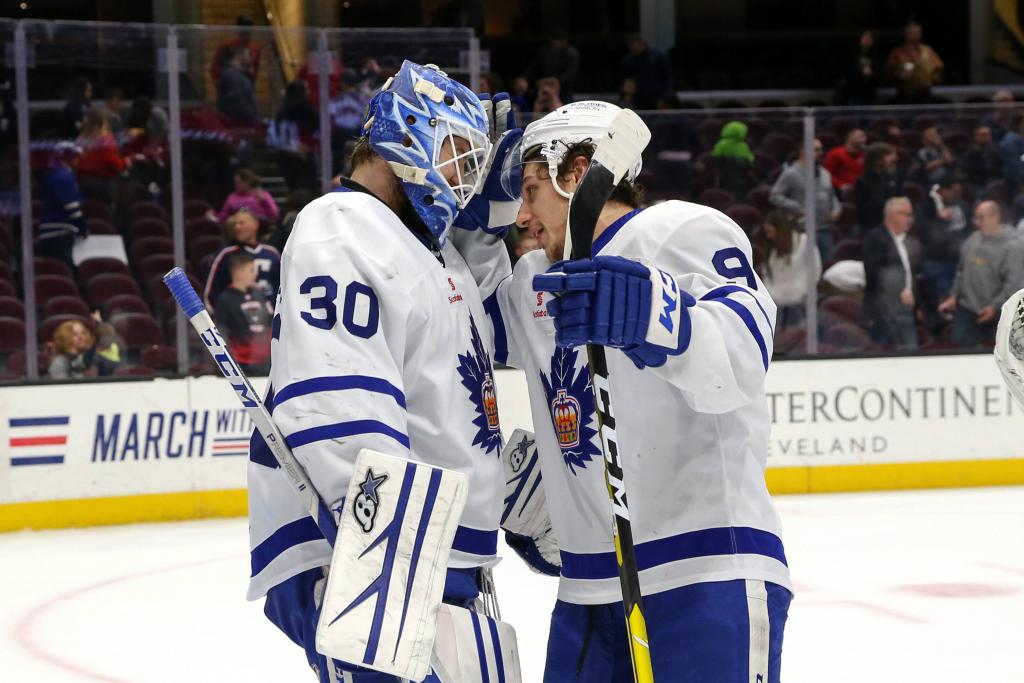 AHL PLAYOFF RUN: Charlotte Checkers – Toronto Marlies Highlight a Fearsome Foursome in Conference Finals
This article is about: