NHL Prospects
AHL PROSPECT REPORT: "We talked about how good it's going to feel when we win this game."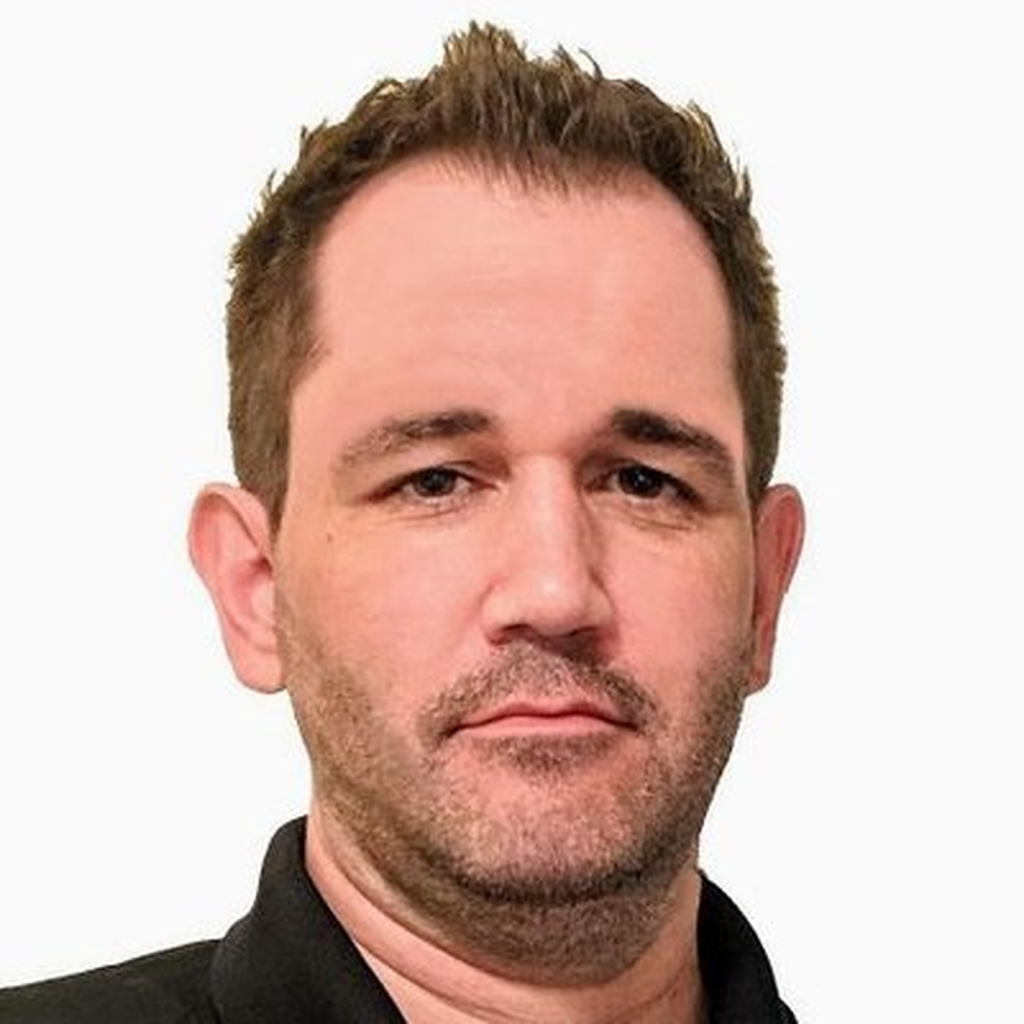 Patrick Williams
This past Saturday night looked bleak for the Charlotte Checkers, at least from the perspective of everyone outside of their bench and dressing room.
Already they trailed the defending Calder Cup champion Toronto Marlies in the Eastern Conference Final series, 1-0. Already the Marlies had stuffed them into a 3-0 second-period hole in Game Two. On home ice, no less. A Game Two loss would send the Checkers to Toronto for at least Games Three and Four and in deep trouble.
That predicament faced the AHL regular-season champion Checkers.
And if that happened, and even if they managed to pull out a Game Three or Game Four win on Toronto ice, they would still have to play Game Five in Toronto.
Now the series will reach Game Five, but potentially under very different circumstances. Carolina Hurricanes prospects are getting the full Calder Cup Playoff experience this spring in Charlotte.
The Marlies, having swept four of their six playoff series dating back to the start of the 2018 postseason, looked every bit the part of the juggernaut that they and the parent Toronto Maple Leafs have built. They have reached the Eastern Conference Final in three of the past four seasons (and have five third-round appearances in eight seasons). Both the Checkers and Marlies are exceptionally skilled clubs packed with quality prospects, but Toronto takes a patient, methodical approach. Exceptionally well-structured, they are adept at drawing opponents into trouble (be it positionally, penalties or otherwise) and then striking.
In Game One, they had done exactly that against a Charlotte club that looked rather nervous on a bigger stage. The Toronto power play, ranked first in the postseason, delivered once on only two chances, and the Marlies frustrated Charlotte zone entries repeatedly. It added up to a 2-1 win.
On to Game 2, and the visitors had peppered Checkers star netminder Alex Nedeljkovic for three strikes by 4:52 of the second period. That prompted Checkers head coach Mike Vellucci to lift the "Baz" Bastien Award winner (top AHL goaltender) for veteran Dustin Tokarski in an attempt to wake up his team.
But before the largest playoff crowd this spring in Charlotte, the Checkers started to match their 7,119 rambunctious fans' energy, chip away at that Toronto lead and then split the game wide open. Charlotte put the game into the second intermission at 3-1. Top rookie defenseman Jake Bean's all-out sprint broke up a Toronto breakaway chance early in the third period, and then the Checkers broke through. They pushed two goals 1:09 apart, threatened more, and then Andrew Poturalski bounced in the game-winner with 1:41 remaining. Captain Patrick Brown followed all of that by punching in the empty-netter to finish off the Marlies, 5-3.
"We talked about getting one," Vellucci said outside of the noisy Charlotte dressing room after the game. "I think the key was we stayed positive. I talked to them after the first [period]. Nobody's trying to make mistakes. It is what it is. Let's root our teammates on. The second period, we got one, and then we started talking about the third. Just talked about how good it's going to feel when we win this game."
"I give the guys a lot of credit. They stayed together as a team. There was no complaining. Everybody was rooting everybody on. You saw when [newcomer Jesper] Sellgren scored his first goal, everybody was so excited. That's what being a team is all about."
Toronto became the final team in this year's Calder Cup Playoffs to lose a game after starting 8-0 and pulling off back-to-back sweeps against the Rochester Americans and Cleveland Monsters.
Game Three is set for Coca-Cola Coliseum on Tuesday night. After Games Four and Five follow in Toronto later this week, Charlotte would host the final two contests. The winner will face the team that emerges from the Western Conference Final between the Chicago Wolves and San Diego Gulls that is at 1-1. San Diego will host the next three games, starting Wednesday.
Vellucci said, "I've always said it doesn't matter what happens, it's how you deal with what happened."
And that is part of the playoff experience for these Checkers, who have ten players in their first or second seasons of high-level pro hockey. So, expect Nedeljkovic to be back in net for Game Three as part of that process.
"That was all momentum," Vellucci said of the goaltending change. "That had nothing to do with Ned. Ned's our goalie, he always has been our goalie."
But part of that development process means surrounding those top prospects with veteran pressure-valve players, and Tokarski has more than fit that description for Charlotte. A back-up to ease Nedeljkovic's workload had been one of Charlotte's few late-season needs, so the Checkers acquired Tokarski on loan from the Hartford Wolf Pack on February 28. The 29-year-old Tokarski has been through plenty of these high-pressure situations before, making Stanley Cup Playoff starts for the Montreal Canadiens, winning a Calder Cup with the Norfolk Admirals in 2012 and a Memorial Cup for the Spokane Chiefs in 2008, and bringing home a gold medal with Canada at the 2009 IIHF World Junior Championship. Down the stretch, he went 7-0-0 | 1.14 | .956 in the regular season after coming to Charlotte, and then delivered a strong performance in Game One of the second round against the Hershey Bears after Nedeljkovic had been recalled to the Hurricanes.
"[Tokarski] has been a guy [who]….has won a championship before, has got that experience, he's got a calm demeanour," Vellucci said. "Everybody loves him, he's always ready to go, and he has been a great help to us coaches. He demands the room along with our other [leaders]."
Tokarski had a prime vantage point from his crease to see that comeback. But this was rather new ground for the Checkers, who trailed in a game after two periods for the first time in the postseason and would have to chase down this victory. They went 38-0-0-0 in the regular season when holding a second-intermission lead. But they had a 4-11-5-0 regular-season mark when trailing after 40 minutes.
"We just push the pace," Tokarski said. "I mean, we're a team that goes after goes after it and tries to win games. We don't sit back and let the game come to us. And we were getting it deep, working them hard, and just playing our game. Making plays on the forecheck. Going and getting the game."
"The talent is so high on this team, and the character that we have, the ability to go win games and not play a chess match."
Game Two in Charlotte — not a chess match. The Checkers launched an all-out attack and dared the Marlies to respond.
Another late-season addition, forward Tomas Jurco, started the comeback. Charlotte acquired the veteran of 201 NHL regular-season games from the Springfield Thunderbirds the same week that they landed Tokarski.
But young talent also pulled the Checkers back into the game. Forward Nicolas Roy, a 2015 fourth-round pick by Carolina, put a shot on net that Jurco tipped past Marlies goaltender Kasimir Kaskisuo with 4:26 to go in the second period. Now it was Marlies who had to fend off waves of pressure.
Roy then banged in Jurco's cross-slot pass 7:21 into the third period, and here came the Checkers. Sellgren's long shot slipped past Kaskisuo for a 3-3 game and set up Poturalski's later heroics.
At 3-0, perhaps the Checkers could have written off Game 2, preserved some energy, and taken their chances that they could make it a series in Toronto. Instead, they dug in against an opponent that had squeezed opponents to 1.57 goals per game in the postseason.
"At three-zero like some teams can get frustrated," Roy said. "We didn't even get any of that frustration there. We just stayed positive."
Said Poturalski, "When the crowd is going like that and you're in the heat of the battle in the Eastern Conference Final, you're not thinking about any injuries. You're just out there battling for your brothers."
That is one part of the development process for these young Carolina prospects.
But this week they will experience its counterpart when they play the defending champion on the road with an invitation to the Calder Cup Final on the line.
ELITE PROSPECTS FUELING CHICAGO WOLVES, SAN DIEGO GULLS
The Anaheim Ducks and Vegas Golden Knights can smile with what they are seeing from their prospect pool in the Calder Cup Playoffs.
Wolves forward Cody Glass, chosen by the Golden Knights as the sixth overall pick in the 2017 NHL Draft, continues to fit in with a team that piled up a Western Conference-leading 98 regular-season points. His overtime goal took the Wolves to a come-from-behind 5-4 win at home against the Gulls in Game One. He also fired in the overtime winner against the Iowa Wild in Game One of the second round.
Moments before striking against the Gulls, he had lost his stick and chose to race to his bench and retrieve a new one.
"I was seeing [the play] developing for [the Gulls] because of Cody having to come to the bench," Wolves head coach Rocky Thompson told the team website afterward. "So there was an odd-man situation, and that's why their [defensemen] were activated. They were trying to take advantage of that situation."
But instead, the Wolves pounced. Tomas Hyka broke up a San Diego attempt, reached Glass at center ice with a long pass, and sent the rookie off on a breakaway.
"I was second-guessing myself whether I should play defence without a stick or go to the bench," Glass explained to the team site. "I heard the boys yelling, and [equipment manager] Ryan [Shoufer] threw me a stick right away, and luckily [Hyka] found me going for a breakaway."
But the Wolves will have to find a way to contain Gulls threat Maxime Comtois, who earlier had tormented the Bakersfield Condors in the second round. An Anaheim pick taken 50th in the 2017 NHL Draft, Comtois has extended his memorable season with the Gulls. It began with Anaheim, wound its way to San Diego, took him to the IIHF World Junior Championship with Canada, and then on to the QMJHL's Drummondville Voltigeurs. After his QMJHL season finished, the Ducks sent him to San Diego.
Comtois, 20, burned the Wolves for a pair of Game 1 tallies before adding a Game 2 assist. He has 19 shots through eight playoff games and is 5-4-9 in the postseason. That puts him in a tie for second place in rookie scoring with Glass (also 5-4-9). Comtois and Glass also are in a four-way tie for the rookie playoff goal lead.
"NHL POTENTIAL, WITHOUT A DOUBT"
Sellgren is yet another impressive young blueliner that the Hurricanes continue to amass. Carolina brought Sellgren to North Carolina after his SHL postseason with Luleå had finished. There, he was 3-12-15 in 52 regular-season games and then had a 3-3-6 performance in 10 playoff games. A 2018 sixth-round pick by the Hurricanes, he is starting to look like a potential bargain.
"NHL potential, without a doubt," Vellucci said.
He dressed for the final two games against Hershey. Bean and Haydn Fleury, two first-round picks, coming back from Carolina (and injured Roland McKeown returning from injury) pushed Sellgren out of the line-up for Game 1. But Vellucci is utilizing a 11-7 set-up and fit Sellgren into the blue-line rotation for Game 2 in place of McKeown.
Sellgren delivered that game-tying goal and fit in well as a 20-year-old adjusting to the North American rink in a conference final against elite competition.
"[Sellgren is] a really good player," Vellucci said. "A little bit different on smaller ice, but very good skill. Like him a lot. Just trying to take it easy on him early, not to give him too much, too early. But a very good player."
AROUND THE A
A Nashville Predators third-round pick will start his first full pro season on an AHL contract instead. Forward Tommy Novak has signed a one-year deal with the Milwaukee Admirals, the Predators' AHL affiliate. Novak, taken by Nashville in the 2015 NHL Draft, wrapped up four NCAA seasons at the University of Minnesota, where he went 4-17-21 in 38 games this season. The 22-year-old joined the Admirals late in the regular season, playing three games and one playoff contest. He won a pair of regular-season Big 10 championships with the Gophers.
Hershey likely will have two Washington Capitals prospects back next season. Washington re-signed forwards Shane Gersich and Brian Pinho to one-year, two-way contracts. Pinho, 24, was 4-8-12 in 73 regular-season games as a rookie. His overtime goal clinched Hershey's first-round series win against the Bridgeport Sound Tigers. Gersich, who is 22, had an 8-16-24 rookie season across 66 regular-season games. He added 1-2-3 in nine playoff games for the Bears, who reached the second round before falling to Charlotte in a sweep.
This article is about: