NHL Prospects
AHL ON THE ROAD: Toronto Maple Leafs-Marlies, Mason Marchment & Asset Management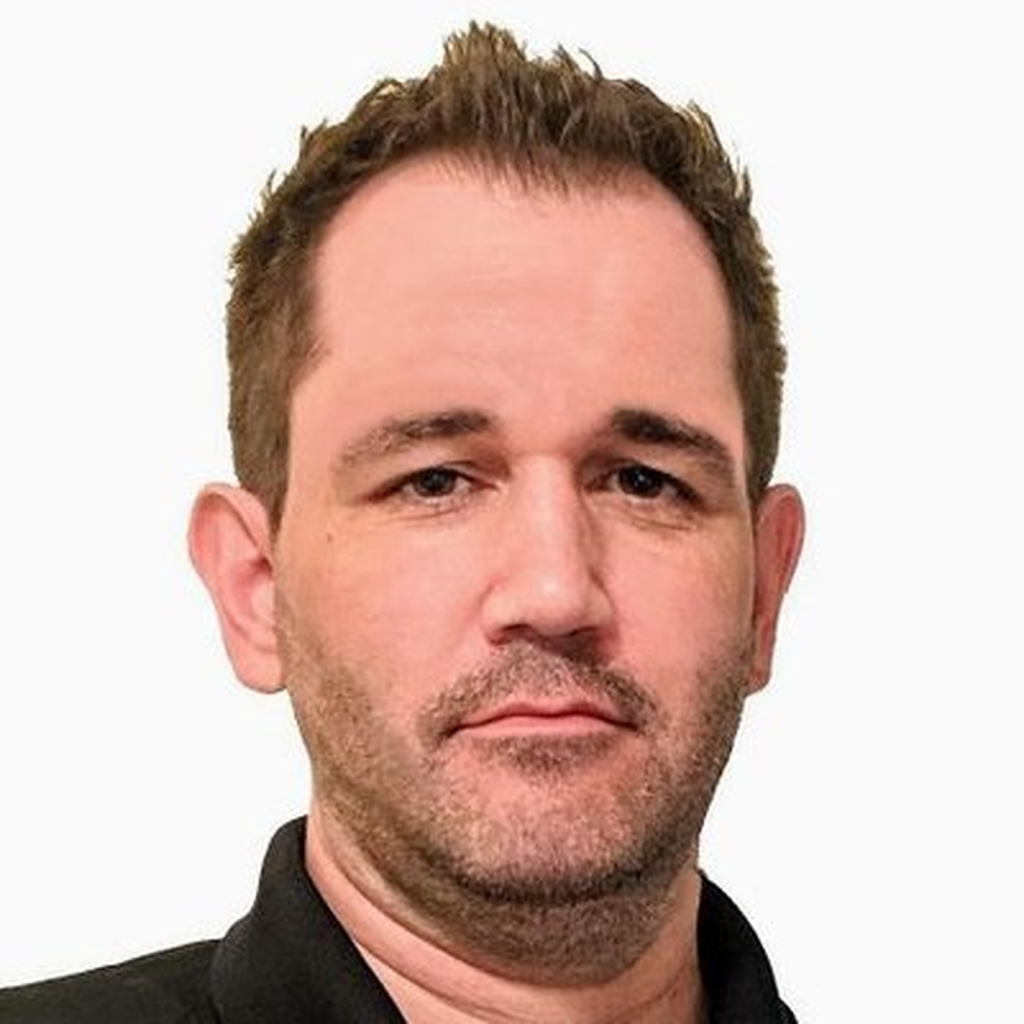 Patrick Williams
AHL clubs make themselves a necessity for their NHL parent teams by churning out ready-to-go young (and cost-effective) talent on a regular basis.
That mandate had long been critical for small-budget NHL clubs. But the post-2004 salary-cap era made it essential for all 31 NHL organizations. Teams that neglected player development, be it in resources or attention, quickly fell behind their peers.
It was not always this way for NHL clubs. They routinely bounced from one AHL affiliate to the next. Or even one league to the next, back when the former IHL still existed. Between 1999 and 2001, the Vancouver Canucks cycled through three affiliates in two leagues across the three seasons. The New York Islanders juggled five affiliates (some partial, some full) in two leagues from the start of the 1997-98 season until finally settling with the Bridgeport Sound Tigers in 2001. Immediately after the 2004-05 lockout, the Edmonton Oilers divided their prospects between five AHL clubs for two seasons.
Certainly, some trial-and-error accompanied this significant shift. The wave of veteran retirements after the 2004-05 lockout pushed an influx of young talent from the AHL to the NHL as the new economic system forced general managers to overhaul their rosters on the fly. That depleted some of the AHL talent ranks. NHL management teams also needed time to size up the new landscape and adjust accordingly.
In part seeing the need to bring player development closer to home, the Toronto Maple Leafs established their new AHL affiliate, the Toronto Marlies, before that 2005-06 season. That shifted geography in their favour just about as dramatically as possible – their prospects moved from distant St. John's, Newfoundland to set up a ten-minute drive away from Leafs headquarters.
But the Leafs' AHL picture certainly drifted for several seasons, at least until the current management regime arrived in 2014. Starting with team president Brendan Shanahan and then-assistant general manager (and current Leafs general manager) Kyle Dubas, the organization made player development a centrepiece of a massive all-out overhaul. The salary cap limits what the Leafs can spend on the NHL roster, but their considerable financial resources can be directed toward other areas of the organization. And they have been.
Take Marlies forward Mason Marchment, who is on a 4-2-6 five-game point streak in the postseason.
This was a player who found himself in the Junior A OJHL as an 18-year-old. Someone who went undrafted. A player who turned pro with all of 115 regular-season OHL games to his name coming into the professional world. Someone who had some size and touch around the net, but mainly just a lot of unknowns.
Fifteen years ago, an NHL organization may have simply plugged Marchment into a minimalist AHL role, asked him simply to roam the wing, act as an enforcer, and, most of all, simply not to make a mistake. Or he would have been labelled as strictly an ECHL-level player and stuck there with little room for development and growth.
However, the Leafs and Marlies had bigger plans for him, just like they have for any player in their organization. That development philosophy extends to players not even under NHL contract, and it includes players who are well beyond their prospect days. Everyone has room for improvement, the philosophy goes.
The emphasis on player development has not hurt the Marlies in the standings, either. They have a pair of 54-win regular seasons since head coach Sheldon Keefe stepped behind their bench in 2015. They are in their third Eastern Conference Final in four seasons. Last season's club graduated six players to the NHL roster but also won a Calder Cup. This season the Marlies took out the Rochester Americans, the third-overall team in the AHL regular season, in a first-round sweep. Then they finished off the Cleveland Monsters with a second-round sweep.
Now the Marlies have their hands full with the regular-season champion Charlotte Checkers, who have a 2-1 series lead in the Eastern Conference Final.
But the Checkers also have their hands full with Marchment. Charlotte had to contend with Marchment's disruptive play and size (6-foot-4, 204 pounds) in a 2-1 Marlies victory that opened the series this past Friday night. In the opening minute of the third period, he broke loose from Charlotte top defenseman Jake Bean net-front, twirled, and tipped Timothy Liljegren's long shot past Checkers goaltender Alex Nedeljkovic for the game-winning goal.
"I thought he made his presence felt right from the start of the game," Keefe said of Marchment after Game 1. "He had a real big hit early to get himself and our team involved in the game."
"He was around the net, and those are the kind of goals we're going to have to score in this series. We're going to have to get around the net and find ways for them to go in like that."
Said Marchment afterward, "Great pass by Timmy. I was screaming for it, and he put it right on the tee… You always want to be a natural scorer, but if you can bang it in like that, I'll bang them in. You do whatever you can to get the puck in the net."
Marchment is the left-side part of an excellent top-six line with center Adam Brooks and right wing Trevor Moore that speaks to the Toronto organization's ability to unearth overlooked talent, first, and then to shape it.
Brooks, a 2016 fourth-round pick who had to play an overage season in the WHL before turning pro, jumped to 21 goals in his second AHL season. Having turned 23 earlier this month, he has followed that regular season with a 6-1-7 line in ten playoff games so far. Moore, also undrafted, had a long regular-season look with the Leafs before skating in seven first-round Stanley Cup Playoff games. Leafs management returned Moore to the Marlies before the second round, and he excelled against Cleveland. Through seven AHL playoff games, he has 4-3-7.
Playoff success is nothing new for this line. Last season in the Marlies' run to the Calder Cup, they excelled in something of a bottom-six energy role. Moore went 6-11-17 in 20 playoff games. Marchment followed at 6-3-9, and Brooks chipped in 2-4-6. All three created commotion. Just ask the Texas Stars, who duelled with the Marlies for seven hard-fought Calder Cup Final contests.
This season, Moore's NHL recall and Marchment's broken collarbone in February broke up the line for a long stretch. But Keefe quickly reassembled it after Moore arrived from the Leafs earlier to face Cleveland, and they quickly resumed their tight play together.
"Mason played well, his linemates played well," Keefe said after their Game One effort. "That line is important for us, and it will have to continue to be."
The following night, Charlotte recovered and delivered a 5-3 response in Game Two. The Checkers added to that in Game Three with a 5-1 romp at Toronto. The Marlies will host Games Four and Five.
But Marchment at least made something of Game Three for the Marlies with a late goal. In the seconds preceding that goal, he mixed it up with Nedeljkovic along with Checkers defensemen Josiah Didier and Dan Renouf. After earning a swat from Nedeljkovic, he then pulled away just enough for a tip-in. Marchment also brings a different look to a set of forwards with six players standing under 6-0.
That goal exemplified what the Marlies will need to keep doing if they are to handle Charlotte in a long series. And that plays well to Marchment's skillset.
"They do a good job defending, and some of our chances were maybe one-and-done," Keefe told the Toronto media via the team website following Game 3. "The goalie had a free space to see the puck. He's a really good goaltender, you're not going to beat any goaltender clean in this league."
"We just have to get more action in front of him and make it hard on him. I thought we could have put the puck in behind in their D a little more, put pressure on them, and that fed into their transition, and they're a skilled team when you turn the puck over. They're going to come at you, and they're going to make you pay for it."
This path to a second consecutive Eastern Conference Final has been winding one for Marchment, who turns 24 in June. Just like Brooks, he had to play an overage CHL season. After turning pro, he managed only nine AHL games as a rookie in 2016-17. Instead, the Leafs stationed him with their former ECHL affiliate, the Orlando Solar Bears. He produced 14-6-20 in 35 regular-season games there and saw playoff time.
But mainly Marchment just needed to play games after his limited OHL career. Rather than staying with the Marlies and struggling to draw into a deep line-up, they used their ECHL affiliate to bring him along slowly.
His decidedly below-average skating also needed work. Time with skating guru Barb Underhill started to bring that up to par for him. While he may never become a speedster, he is now mobile enough to unlock the strengths of his game – outmuscling opponents for loose pucks, wearing down opposing defensemen, disrupting exits, and being an all-around nuisance.
Players like Marchment are not alone in the organization, either. The Leafs brought in 6-foot-6, 225-pound forward Justin Brazeau on a two-year AHL contract after he led the OHL with 61 goals in 68 regular-season games for the North Bay Battalion. Without even having to burn an NHL contract slot, the Brazeau signing is the sort of minimal-risk move that Dubas and the Leafs have made a habit of in recent seasons.
Just like Moore did, Marchment may eventually earn time with the Leafs. At the very least, the organization has a top-six AHL player capable of playing alongside other top prospects. That, from a player who did not cost them so much as a draft pick.
"I just try to slow guys down as much as I can and try to get in their head," Marchment said. "A lot of guys don't like to get hit, so that's where I come in."
This article is about: