The Pipeline Show
THE PIPELINE SHOW: Nolan Maier, Dillon Hamaliuk, David Kope & the USNTDP
This week on The Pipeline Show we get to know another trio of 2019 eligible players that may be off the radar for the casual NHL fan. Some might consider them to be potential "sleepers" for the draft while others would argue that they are just currently underrated. Also, get to know what makes this year's edition of the USNTDP so special.
2019 Draft Spotlight: Nolan Maier
Another week of getting to know draft-eligible players who might be off your radar continues beginning with this conversation with Nolan Maier of the Saskatoon Blades.
Born in Tacoma, WA, Maier moved to Alberta and then Saskatchewan where he currently calls home. The netminder was an early second-round pick of the Blades in the Bantam draft and has only continued to solidify his reputation as one of the top young keepers in the WHL.
This season began back in August of 2018 as Maier was part of Canada's entry into the Hlinka-Gretzky Cup. After a second round playoff elimination, Maier's season ended the same way it began; with Canada but this time at the U18 WJC in Sweden.
I spoke at length with Maier about his past couple of seasons, his outlook on the draft and the rankings (22nd in NA by Central Scouting) and why being a 6'0 goaltender shouldn't be considered a risk.
2019 Draft Spotlight: Dillon Hamaliuk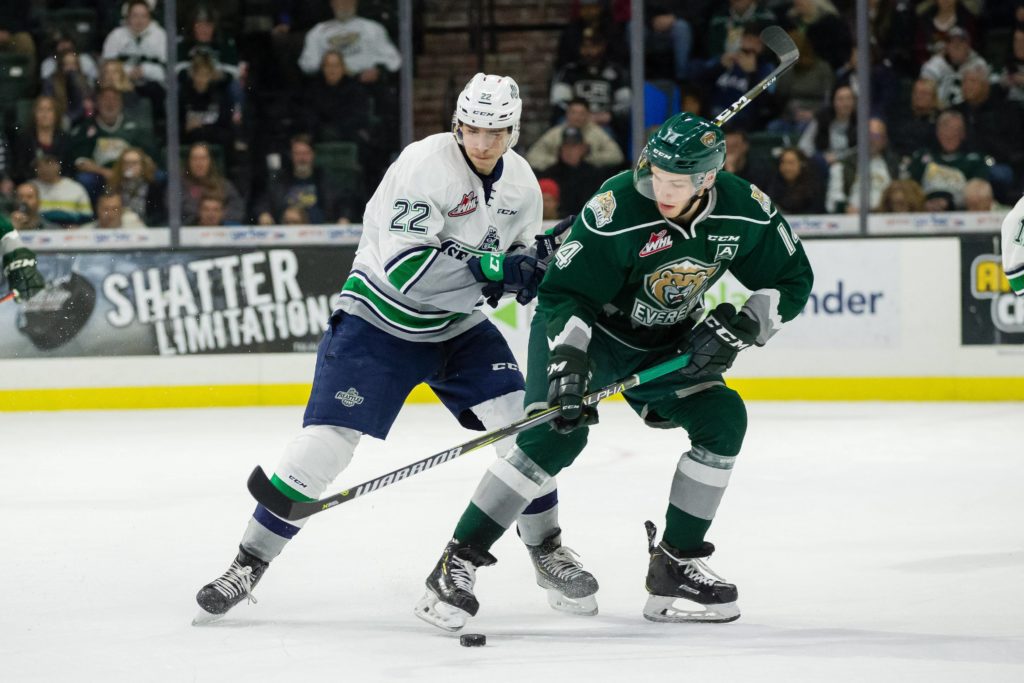 His season got off to a great start but a serious knee injury right after Christmas ended the year for Dillon Hamaliuk. The product of Leduc, AB has been off the ice for six months but, with the NHL draft right around the corner, the update is great news as Hamaliuk will begin skating again in a few days.
Hamaliuk's limited action this season, just 31 games, meant that the scouting community didn't get a great chance to evaluate him. While his name does appear in the final ranking package from NHL Central Scouting, there is no numerical spot next to it. He's in the "don't forget about" section. That made his appearance at the NHL combine in Buffalo all the more important.
I spoke with Hamaliuk about that, about the last two seasons as a Seattle Thunderbird, the recent trade to the Kelowna Rockets and about following his older brother, Dalton, through the WHL.
Hamaliuk is a 6-foot-3, 190 lbs power forward who loves to get his nose dirty and has a knack for putting the puck in the net, which is often only a couple of feet from where he sets up shop. After an 11-goal, 26-point performance in Seattle, this likely won't be a case of "out of sight, out of mind" for NHL scouts.
2019 Draft Spotlight: David Kope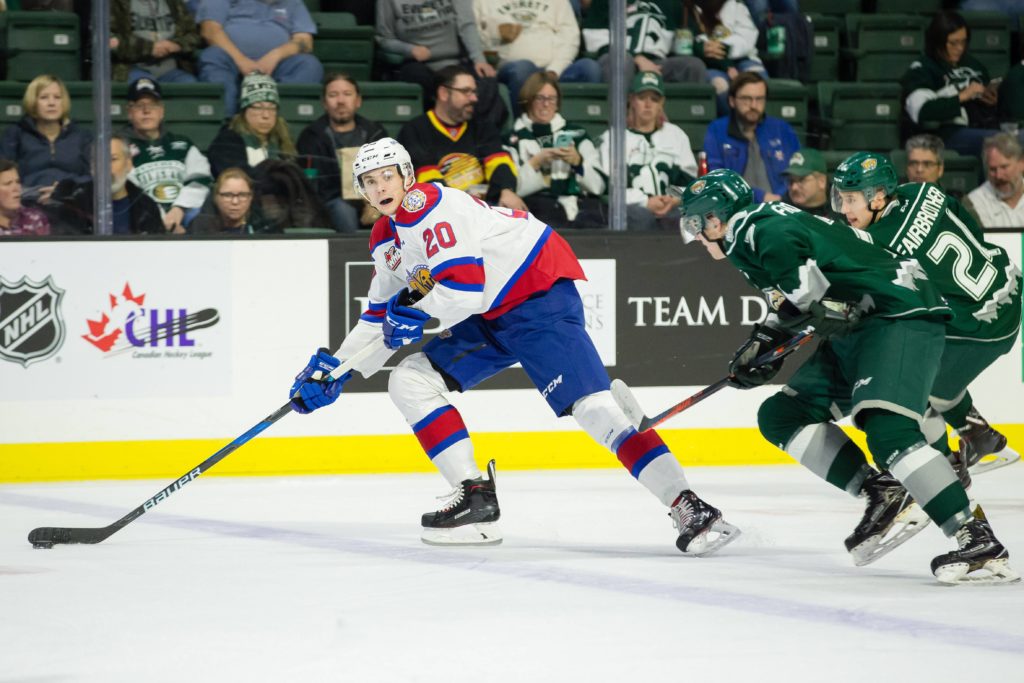 He had 3 points on the opening weekend of the WHL season but wouldn't score again until just before Halloween. That was the type of year it was for Edmonton Oil Kings forward David Kope; an early season slump that took a couple of months to get out of before finishing the year with 14 goals and 28 points.
Kope, a 6-foot-5 forward relishes playing in his hometown and described the bantam draft in a positive way. There were no expectations that he was going to play on the team as a 16-year-old but he basically forced his way onto the roster with a solid training camp. There was some pressure coming into this past year, his second season, as the scouting community wanted to see a big developmental step from the skilled forward. Instead, there were inconsistencies to Kope's game but when he was on, he was really on and teased the potential that he has.
We spoke about the draft and Kope's hope that, if not selected, he'll get an invite to an NHL camp from one of the teams that he has spoken with this year. Next year he believes he is ready to take on more of a leadership role for a squad that will have some big offensive shoes to fill.
David Kope was ranked 159th by Central Scouting in their mid-term report but 202nd in their final release.
Inside the US-NTDP
Broadcaster Peter Krupsky has been calling junior hockey games for 3 decades now and has been a regular guest on The Pipeline Show since his days as the voice of the OHL's Plymouth Whalers. For the last four year, Pete has been on the microphone calling the action for USA Hockey, specifically the National Development Program and this year was a banner season for the US-NTDP.
We began our lengthy conversation talking about why this season's group has been so effective and arguably, the best edition of the NTDP ever. The team's record against their NCAA opposition this year was particularly impressive and the records some of the individuals set for the program are almost too remarkable to believe.
Of course, we spoke about specific players including Jack Hughes, Alex Turcotte, Matthew Boldy, Trevor Zegras, Cole Caufield, Alex Vlasic, Cam York and Spencer Knight. I also asked Pete who he thinks doesn't get enough recognition for their play on the star-studded U18 team.
It's a long talk but well worth your time.
You may also be interested in: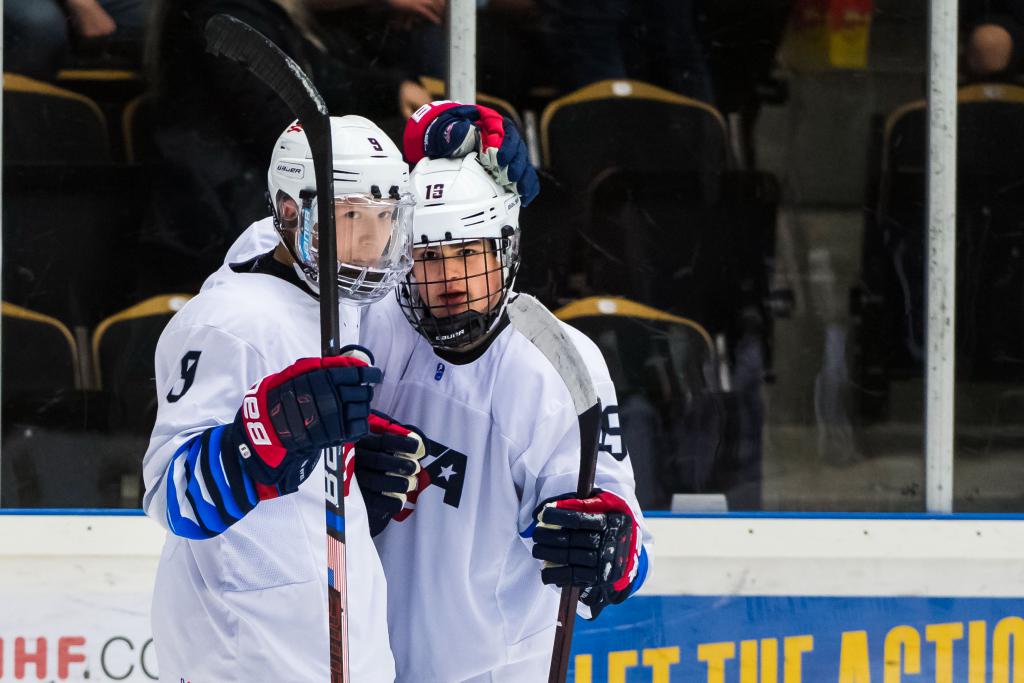 BROWN: The Skills Behind Cole Caufield's Record-Breaking Goal-Scoring
This article is about: