NHL Prospects
EP Rinkside NHL Entry Draft & NHL Prospect Mailbag
I wasn't playing around when I said earlier this week that we'd be stepping up our reader interactions.
So begins the EP Rinkside NHL Entry Draft and NHL Prospect Mailbag. It's going to be a monthly feature, where we reach out to our readers for their questions on players in the NHL Entry Draft and their team's favourite prospects.
Generally, I'll send out the call to Twitter users, because it's the easiest way to get this done and reach the largest possible audience. If you're not on Twitter, though, you can still participate. Drop a note in the comments section or reach out by email to JDBurke@EliteProspects.com, and I'd be happy to answer your questions on an upcoming mailbag.
That's enough of a preamble for one article if you ask me. So, let's get to it!
Ryan K (via Twitter): Vancouver Giants defenceman Bowen Byram or USNTDP centre Alex Turcotte for the Chicago Blackhawks at No. 3 overall?
Both Byram and Turcotte are in serious consideration for the No. 3 pick, but they're hardly alone in that regard. Though Vasili Podkolzin saw some of the shine that made him the consolidated third-overall pick this spring wear off by the end of the Under-18 World Hockey Championships, he's still a viable candidate in my estimation. I've seen others put USNTDP forward Trevor Zegras in that range, too.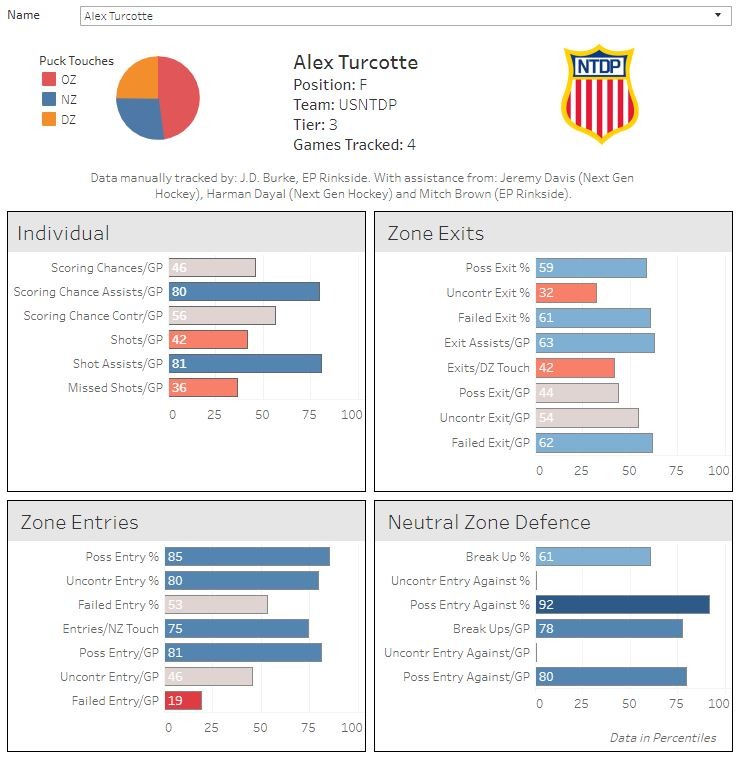 Now, if I were Blackhawks general manager Stan Bowman, I would pick Turcotte. He's the real deal. A highly competitive two-way centre with above average offensive tools almost across the board, save for near-elite vision as a playmaker.
[LISTEN] Hawks Talk Podcast: @JDylanBurke joins @BoyleNBCS, @SBekovic and @CRoumeliotis to provide an analytical breakdown of top NHL Draft prospects.

Who should the #Blackhawks be eyeing at No. 3? https://t.co/YcDccwWwjZ pic.twitter.com/Im2dxD5jZU

— Blackhawks Talk (@NBCSBlackhawks) May 30, 2019
A Turcotte selection would raise concerns, for some, over whether the Blackhawks will have too much of a good thing. Between Jonathan Toews and Dylan Strome, Chicago appears set down the middle for the foreseeable future. Then again, Toews isn't getting any younger at 31-years-old, and Strome's only put together one good year in the NHL. Insurance down the middle might be more necessary than most Blackhawks fans give credit.
Besides, this high in the draft, teams should be on the lookout for the best player possible, regardless of their position. In my estimation, Turcotte is going to be that player when they cross the stage in Vancouver next Friday.
Yondy B (via Twitter): Is this the ideal year for the Vancouver Canucks to trade down? With the Stanley Cup Final having so many big, strong players, do you feel the elite skating narrative is overrated? Is there even a one percent chance the Canucks will select Russian winger Vasili Podkolzin, due to his being Russian?
Now, that's how you get your money's worth. Yondy is going for the three-for-one approach, and honestly, I respect it.
This might actually be one of those years where it doesn't make sense for the Canucks to trade down — that's saying something coming from the analyst that suggests they move down almost annually. Between Peyton Krebs' injury and the high variability in the four-to-ten range, it's likely that the Canucks are in a situation where a player rated much higher than tenth overall on their board will fall into their lap, much like Quinn Hughes did last seven at seventh.
No, I don't think that this year's Stanley Cup proves or disproves anything. The Boston Bruins were an extremely fast team, loaded with skill, and they pushed the St. Louis Blues to seven games in spite of dealing with some pretty substantial injuries throughout the process. The two other conference finalists in the San Jose Sharks and Carolina Hurricanes were built on strong skating and puck possession. Don't let the #hockeymen fool you!
The Canucks would be foolish, in my estimation, to pass on Podkolzin if he's there at No. 10 overall. That would be an absolute coup. This franchise is desperate for help on the wings and covets power forwards. What's not to like?
Pass-it-to-Pete (via Twitter): You've got your list of preferred picks in/around No. 10 overall, but what's your best guess on how the Vancouver Canucks have ordered their preferred picks?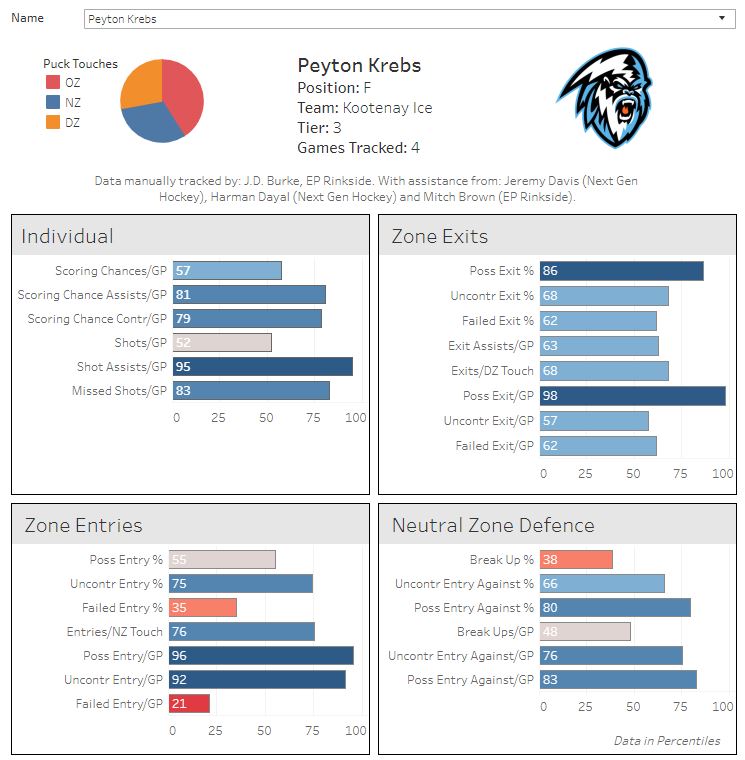 My guess is that the Canucks have their preferences at No. 10 overall ranked in this order: Trevor Zegras, Peyton Krebs, Matthew Boldy, and Victor Soderstrom.
Patrick (via Twitter): Who should the Canucks target at No. 10 overall?
Here's my list of players that the Canucks should be considerating at No. 10 overall, and in this order: Vasili Podkolzin, Peyton Krebs, Dylan Cozens, Kirby Dach, Matthew Boldy, and Victor Soderstrom. Did I miss anyone?
Ryan Z (via Twitter): Who do you see the Pittsburgh Penguins taking in the first round at No. 21 overall? I would like to see them take Barrie Colts forward Nick Suzuki or Rogle BK winger Nils Hoglander in that spot.
It's funny — I would have highlighted Rogle BK winger Nils Hoglander or Barrie Colts centre Nick Suzuki as players that struck me as the Pittsburgh Penguins types unprompted. They just make sense — your instincts serve you well.
Of the two, I find that Hoglander makes the most sense. He's a speedy, slippery winger who isn't afraid to go to the most highly-contested parts of the ice and pay the price to be productive. Hoglander's shot and hockey sense are both high-end, and it's why I had him inside the top 20 picks for my pre-U18 rankings in April.
I'm decidedly less keen on Suzuki. The talent is there. Of this much, there is no doubt. That said, Suzuki played almost the entire year on the perimeter, and his competitiveness was piss poor. He did everything possible to boot himself from the first-round after starting the season as a consensus top-ten pick.
Jack Manning (via Twitter): Which players are most likely to get drafted in the top-20 that are unlikely to live up to their draft position? In other words, for which players are teams going to reach?
No player will better exemplify this than AIK defenceman Philip Broberg. In fact, I wrote about him earlier today, with a detailed scouting report complete with video and data evidence to support my belief that he's better suited for the last ten picks of the first-round than the top-ten picks.
Swedish defenceman Philip Broberg is one of the most intriguing players in the entire Draft. ??????@EPRinkside's @JDylanBurke, offers his scouting report, to determine where the risk and reward meet, and his stock in the Draft.

? for 1 hr!https://t.co/tZFNm2CrUg

— EP Rinkside (@EPRinkside) June 13, 2019
Here's another one: USNTDP defenceman Alex Vlasic. I doubt Vlasic will cross the stage before No. 20 overall, but he could hear his name in the first round, and that would be a massive reach on the part of whichever team decides to go that route.
BJ Peters (via Twitter): What's your best guess at who the top 15 teams will pick?
You're going to hate this answer in the short-term, but ultimately come around to understand it — I am sure. I'm going to do a full mock draft of the first round next week. So, I can't really answer this question without jeopardizing that. I hope you'll understand and stick around!
You may also be interested in: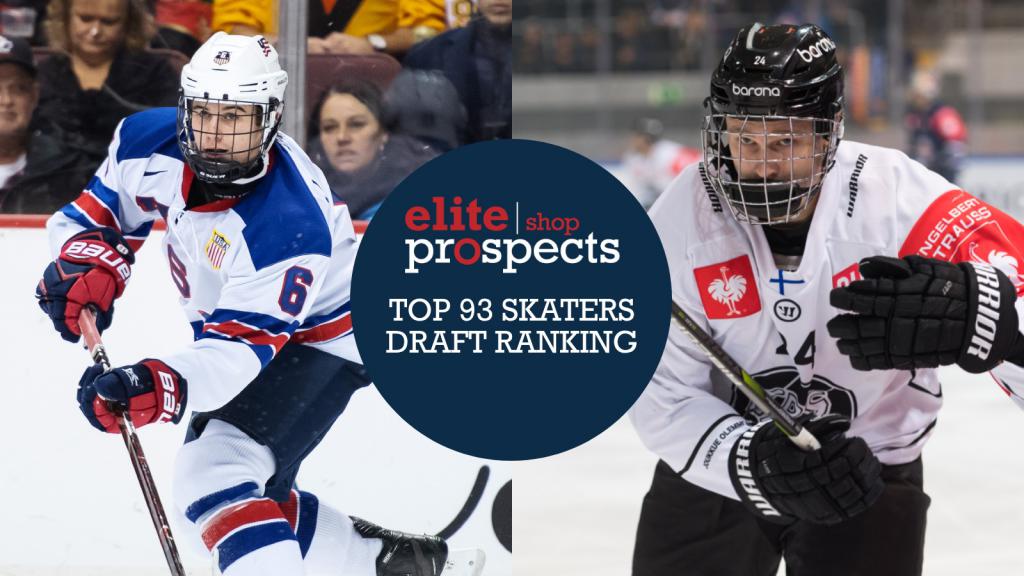 EXCLUSIVE: EliteProspects Top 93 Skaters 2019 NHL Draft Ranking
This article is about: