Column
WILLIAMS: AHL Power Rankings – Charlotte Checkers Finish as Kings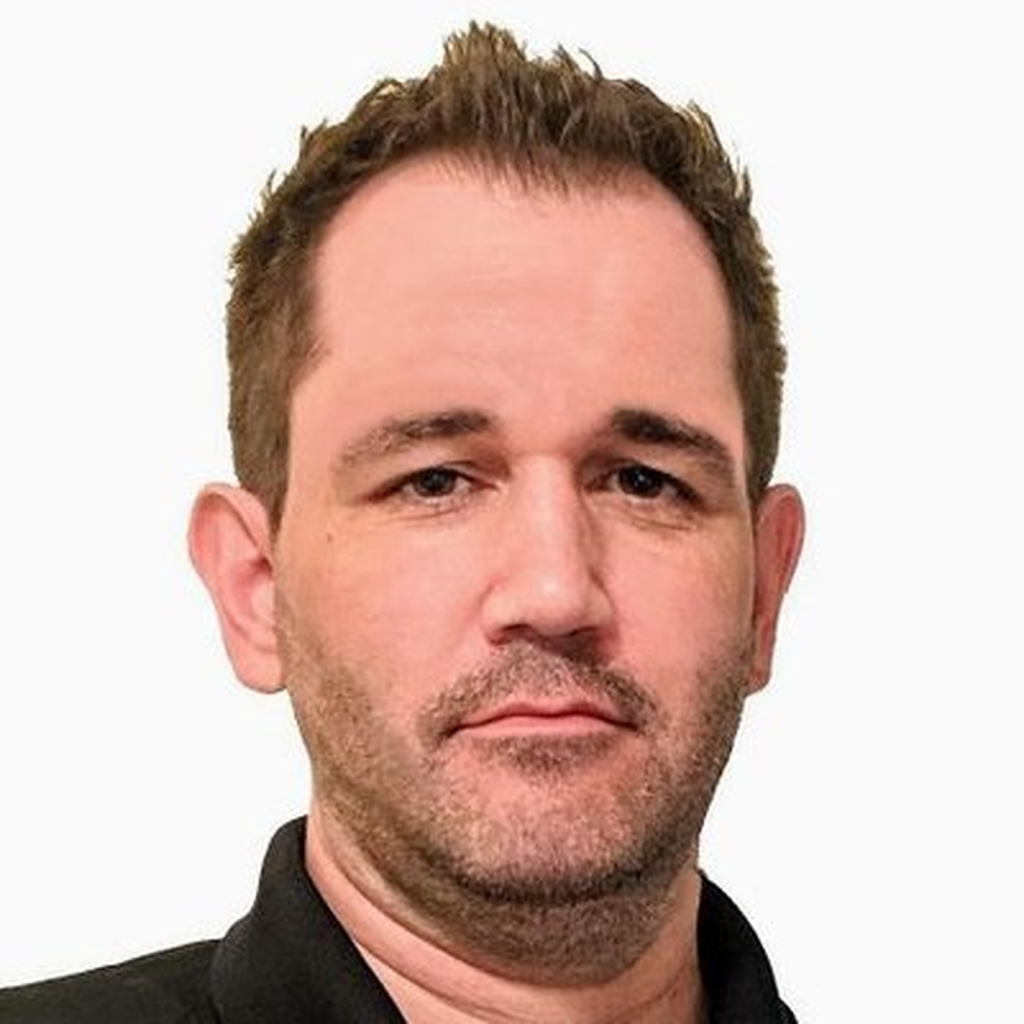 Patrick Williams
For the final time this season, EP Rinkside serves up the weekly AHL Power Rankings.
Keeping in mind both a team's regular-season and Calder Cup Playoff performance, here is a look at the AHL's top-16 clubs this season:
THE AHL TOP 10
1. CHARLOTTE CHECKERS (CAROLINA HURRICANES)
From opening night until the moment they skated the Calder Cup, the Checkers stood above all others. Carolina has built one of the top organizations in the NHL. Charlotte featured several top young prospects who will play for the Hurricanes eventually, if not as soon as next season. Head coach Mike Vellucci, captain Patrick Brown, a strong veteran core, and a group of coachable young players created an environment custom-made for blending both winning and development. Between the Hurricanes' successful renaissance and Charlotte's magical season, these are exciting times for hockey in North Carolina.
Regular Season: #1
2. CHICAGO WOLVES (VEGAS GOLDEN KNIGHTS)
Short of a Calder Cup championship, the Wolves could not have asked for more from their Calder Cup Playoff run. Nor could the Golden Knights, who are already putting together a quality farm system after only two seasons in business. Injuries – and Charlotte — eventually stopped the Wolves, but top prospects Cody Glass and Nic Hague received two months of high-end playoff experience, and a young blue line featuring Zach Whitecloud and Dylan Coghlan took major strides this season as rookies. When the Wolves left the ice after Game 5 this past Saturday, the weary, wiped-out look on each player's face said it all. The Wolves face the danger of offseason free-agency losses, but the Golden Knights-Wolves pairing has proven very adept at attracting high-end talent.
Regular Season: #3 – (▲+1)
3. TORONTO MARLIES (TORONTO MAPLE LEAFS)
In a postseason in which Charlotte ran over most of the competition, the defending Calder Cup champion Marlies gave the Checkers their toughest fight. The Marlies wiped out the Rochester Americans and Cleveland Monsters in back-to-back sweeps. The Marlies' organizational culture continues to be among the very best in the AHL. Head coach Sheldon Keefe, a constant name in speculation around NHL coaching openings, instead recognized a prime situation when he saw it and chose to sign a new contract to remain behind the AHL bench. In a season featuring goaltending difficulties in the first half and constant injury problems on the blue line, Keefe guided the Marlies to their third Eastern Conference Final appearance in his four seasons. Along with Leafs general manager Kyle Dubas, Keefe and the Marlies run one of the most successful and innovative development programs in all of hockey.
Regular Season: #10 – (▲+7)
4. SAN DIEGO GULLS (ANAHEIM DUCKS)
Although the Gulls inherited an excellent of young prospects from the Ducks for the Calder Cup Playoffs, injuries eventually began to wear down the San Diego roster. But they finished off a quality opponent in the San Jose Barracuda, then knocked out the Pacific Division regular-season champion Bakersfield Condors, and finally pushed the Wolves to six games. Max Comtois excelled after arriving from the QMJHL, but imagine where the Gulls could have been with sniper Troy Terry and power forward Max Jones had they been healthy. San Diego blends a fast, heavy style, and playing in one of the most rambunctious atmospheres in the AHL makes them a formidable opponent. Does Dallas Eakins head north to Anaheim this summer?
Regular Season: #11 (▲+7)
5. HERSHEY BEARS (WASHINGTON CAPITALS)
What a season for the Bears, whose first half had them flirting with being on pace for one of the worst seasons in the club's 81-season history. But rookie head coach Spencer Carbery pressed all the right buttons, the veterans got plenty of buy-in from a very inexperienced roster, and the Bears played .789 hockey in the second half. From there they took out a very good Bridgeport Sound Tigers team in the first round. It was the Bears' misfortune to run directly into the teeth of the Charlotte powerhouse, but no team in the AHL made more strides this season than Hershey. Winning hockey is back in Hershey, where the Capitals-Bears affiliation has been one of the very best in hockey for nearly 15 seasons.
Regular Season: #6 – (▲+1)
6. BAKERSFIELD CONDORS (EDMONTON OILERS)
A shining regular season eventually sputtered out against San Diego, but there is no question that the Oilers have much more reason for optimism with Bakersfield than in past seasons. And with jobs on the line amid massive changes in the Edmonton organization, plenty of people needed this strong season. Edmonton management signalled a new approach midway through season stressing the need to exhibit much more patience with young prospects, a conclusion that most NHL organizations reached years ago after the NHL salary-cap era took hold. But better late than never.
Regular Season: #7 – (▲+1)
7. BRIDGEPORT SOUND TIGERS (NY ISLANDERS)
A strong team caught in the powerful Atlantic Division, the Sound Tigers' 95-point season came to an end in overtime of the first round against Hershey. The Bridgeport line-up has already taken a pair of hits. Veteran Chris Bourque is off to the DEL, and quality goaltender Jeremy Smith will play in the KHL next season. Islanders 2018 first-rounder Oliver Wahlstrom carried over a strong regular-season audition into the postseason with a quality showing.
Regular Season: #5 – (▼-2)
8. IOWA WILD (MINNESOTA WILD)
After an eight-game losing streak late in the regular season nearly wrecked their playoff chances, Iowa pulled out a tough first-round series against the Milwaukee Admirals before pushing the Wolves to six games. Luke Kunin put a bow on what should be his last stint in the AHL before he settles in full-time with Minnesota. In the bigger picture, Minnesota's development program took a big step in reaching the Calder Cup Playoffs for the first time since 2013.
Regular Season: #13 (▲+5)
9. SYRACUSE CRUNCH (TAMPA BAY LIGHTNING)
Just as it did with the parent Lightning, a stellar regular season crumbled within a week in the first round of the postseason. Cleveland shut down a lifeless Syracuse club in a tidy four-game series win. Since then, organizational whiz Steve Yzerman departed for the Detroit Red Wings. With summertime changes likely for Tampa Bay, that could further destabilize the Syracuse lineup.
Regular Season: #2 – (▼-7)
10. ROCHESTER AMERICANS (BUFFALO SABRES)
Much like rival Syracuse, the Amerks let a promising season fall apart in the first round of the Calder Cup Playoffs. With the Sabres continuing to struggle, the pressure is on track to intensify further. First-round sweeps in back-to-back seasons is not what Buffalo management had in mind when undertaking a major reconstruction of the Amerks after general manager Jason Botterill's 2017 arrival.
Regular Season: #4 – (▼-6)
11. CLEVELAND MONSTERS (COLUMBUS BLUE JACKETS)
The Monsters pulled off that sweep of Syracuse before running into the Marlies. A late finish to the regular season helped Cleveland to finally push aside the Belleville Senators in the North Division race and put Blue Jackets prospects back into the postseason for the first time since their 2016 Calder Cup championship team that sent several contributors on to Columbus. Head coach John Madden will not be back as he and the Blue Jackets mutually parted ways after the season. Blue Jackets president of hockey operations John Davidson left for the New York Rangers in another loss for the organization. Along with the many expected changes in Columbus this summer, the Monsters' roster has many questions. But signing elite AHL forward Zac Dalpe during the regular season to a two-year deal headed off one major Cleveland-related item.
Regular Season: #14 (▲+3)
12. PROVIDENCE BRUINS (BOSTON BRUINS)
Call the P-Bruins another victim of the Charlotte steamroller. Several Providence veterans are unrestricted free-agents as well, though Boston always seems to take care of business on that front each summer. The P-Bruins' value is on full display in Boston's run through the Stanley Cup Playoffs. Each season the Providence pipeline pumps out two, three, or four valuable role players that help to keep the Boston roster fresh and their expensive veteran core intact. An NHL organization could not ask for more from its AHL affiliate than what Providence provides for Boston.
Regular Season: #9 (▼-3)
13. MILWAUKEE ADMIRALS (NASHVILLE PREDATORS)
The Admirals brought an 11-2-0-1 finish into the postseason before going a full series with Iowa. That finish helped to erase what had been a rather mediocre stretch in which the Admirals had won 16 of 53 games but piled up points via overtime and shootout losses. Those points were enough to put Milwaukee into the postseason. Much like Boston and Providence, Nashville has long relied on Milwaukee to churn out good, young talent that can ease salary-cap headaches. With the Predators having potential roster openings next season, they could again look toward Milwaukee for a solution.
Regular Season: #12 (▼-1)
14. SAN JOSE BARRACUDA (SAN JOSE SHARKS)
Barely missing out on the Pacific Division top spot cost the Barracuda dearly. It yielded a first-round date with San Diego, a tall order for any team, especially one that had struggled through much of the second half.
Regular Season: #8 (▼-6)
15. COLORADO EAGLES (COLORADO AVALANCHE)
The Eagles took a big step forward after years of struggle for Avalanche AHL affiliates. They managed to give Bakersfield a respectable first-round fight before going out.
Goaltender Pavel Francouz looks to be bound for the Avalanche roster, and that would be a massive spot to fill for the Eagles.
Regular Season: #17 (▲+2)
16. GRAND RAPIDS GRIFFINS (DETROIT RED WINGS)
A nine-game losing streak closed out the regular season. Then the Griffins had two chances to close out the first round and could not do that, either. In all, it was a very disappointing finish for a roster that was capable of so much more. Since then, Harri Säteri, Jake Chelios, and Libor Sulak have all departed.
Regular Season: #15 – (▼-1)
You may also be interested in: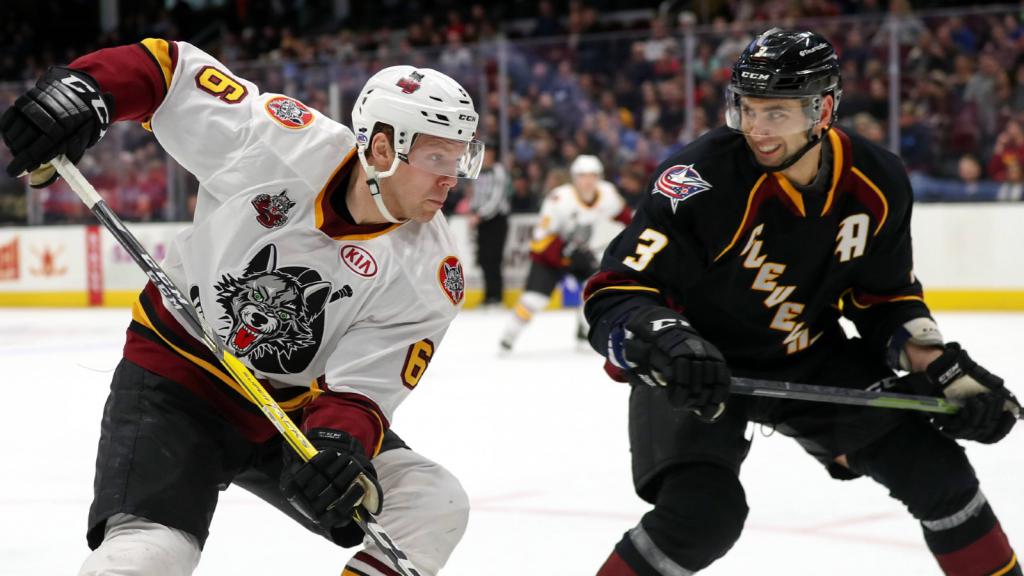 AHL POWER RANKINGS: Nine down, seven to go, 14 in pursuit
This article is about: