Column
WILLIAMS: One-on-One With AHL President & CEO Dave Andrews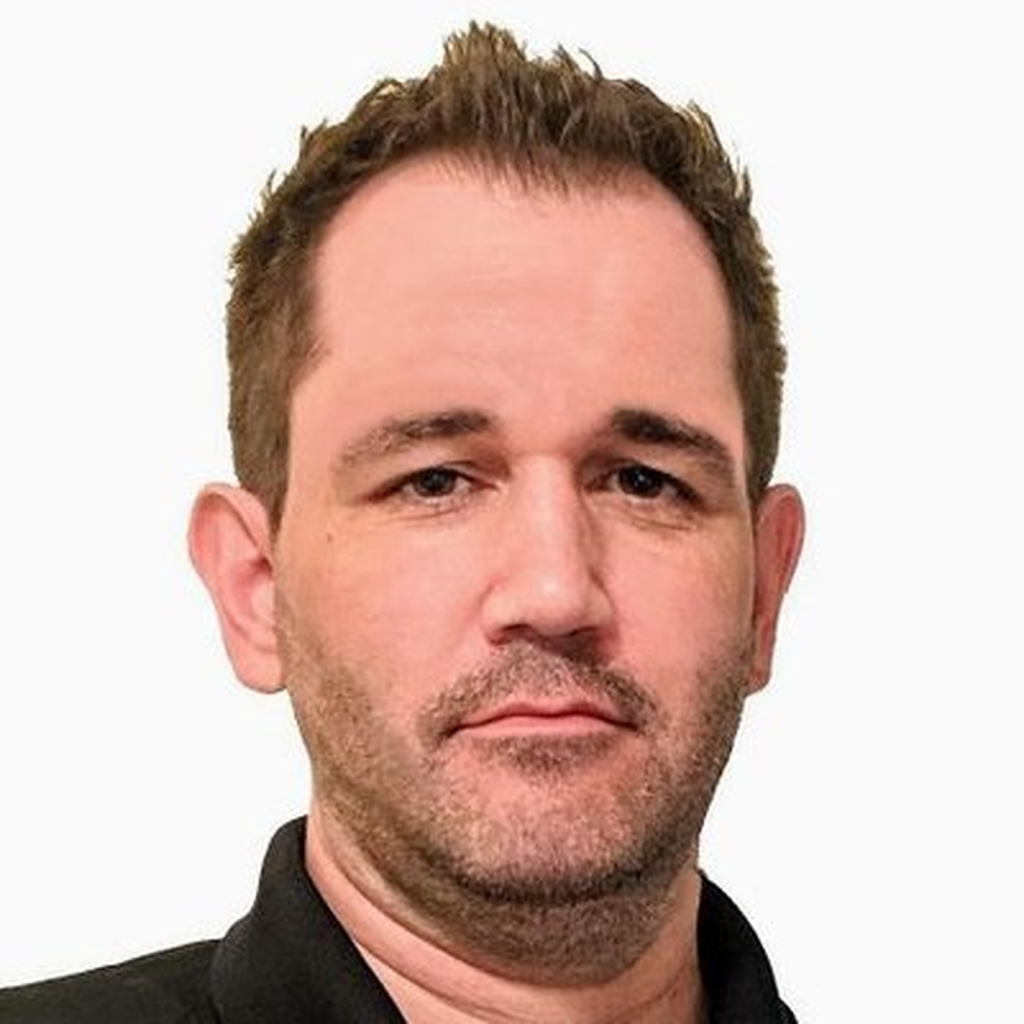 Patrick Williams
AHL president and chief executive officer Dave Andrews inherited a league at a dangerous crossroads 25 years ago.
Andrews took charge of the AHL in the summer of 1994 – long enough ago that many of the league's players were not yet born – and a long list of tasks awaited him. A former player, head coach, and general manager before taking the AHL's top job, Andrews had been on the team side of the hockey business running the Edmonton Oilers' AHL operation. His Cape Breton Oilers regularly played to full houses in Sydney, Nova Scotia and won the Calder Cup in 1993.
For Andrews, his new role would be something much different altogether, however.
The AHL occupied several underperforming markets, sat locked in a battle for coveted NHL affiliations with the rapidly growing International Hockey League and boxed into a limited geographic footprint.
Twenty-five years later, the AHL has all 31 NHL affiliations, stretches from Quebec to Southern California, and annually accounts for nearly 90 percent of the NHL's players. The IHL has been out of business for 18 years, but four of its teams – the Chicago Wolves, Grand Rapids Griffins, Manitoba Moose, and Milwaukee Admirals – migrated to the AHL and have become some of the league's top-performing franchises on and off the ice.
Those four IHL clubs helped to open the US Midwest and the Prairie provinces for the AHL (the league had a brief experiment in Edmonton). In 2015, the AHL broke another new frontier and placed five clubs in California, a move that provided Western Conference NHL clubs with more geographically convenient affiliations. That endeavour has since expanded to Arizona and Colorado with the new Seattle NHL expansion club also expected to place an affiliate in the AHL's Pacific Division.
As complicated as player development can be on the ice, making the business side work is even more challenging. Andrews is responsible for juggling the needs of 31 AHL clubs and 31 NHL clubs (19 AHL franchises have some sort of ownership connection to their NHL parent team) in a variety of locales that include major-league cities like Chicago and Toronto; several "Triple-A" mid-sized cities (to borrow a baseball term) like the Austin area, Des Moines, Rochester, and Syracuse; and small-market clubs like the Belleville Senators and Binghamton Devils. That task is accompanied by the other typical needs of a modern-day sports league like sponsorships, television, and other marketing objectives.
This fall Andrews will enter his 26th and final season leading the AHL before handing the role over to a still-to-be-determined replacement. But before he can take a breather in the summer of 2020, he first has to hammer out a new collective bargaining agreement with the Professional Hockey Players' Association, continue the process of finding a home for Seattle's new AHL affiliate, and put out any of the other fires that come with managing a 31-team league.
Here is Part 1 of a chat with Andrews on a wide-ranging assortment of topics. Part 2 will run next week, here on EP Rinkside:
Collective bargaining agreement
The AHL-PHPA CBA expires on August 31st.
The two sides agreed to a four-season deal before the 2015-16 season. Most notably, the agreement added increased playoff compensation for players.
"We really took a big leap in the last collective bargaining agreement on the playoffs, which was a hot-button item for the players," Andrews said.
"For how hard these guys play for two months to get to the [Calder Cup Final], to not to have fair compensation isn't right."
Andrews and PHPA executive director Larry Landon have never had a work stoppage. The pair have met twice for face-to-face negotiating sessions; the two sides also met in Toronto last month for an expanded session featuring six player representatives.
"[That Toronto meeting] was really productive," Andrews said. "I think both sides spoke to some of the things that they felt could be improved, and there was probably agreement on some of the areas. The question is, what does it look like when we tackle it? So, I like our progress. I think both sides believe we have a pretty good CBA."
"It's a respectful process, which is just great."
This week the PHPA is holding its annual player representative meeting in Orlando. Next month Andrews, Landon, a group of players, and another group of team owners will meet in Hilton Head, South Carolina for further talks.
"There are lots of financial issues, but I don't think we're that far apart on them," Andrews said. "After [Hilton Head], it'll probably be Larry and I figuring out which things on the table [are most important] and then trying to resolve them."
What are some of those issues?
One goal would be to reduce the AHL's long tradition of 3-in-3 games. Weekend dates are traditionally the best attendance draws, so many clubs play Friday and Saturday nights with a Sunday afternoon game to close out a weekend. That can make for a lot of wear and tear on players, something that their teams also recognize.
The AHL already has worked to cut down on the 3-in-3 format, Andrews said. The league also long ago eliminated the 4-in-5 format, which traditionally had been a Wednesday night game followed by a 3-in-3 weekend.
Scheduling
Schedule length continues to be a difficult topic in some corners of the AHL.
The Atlantic, North, and Central Divisions all play a 76-game schedule. The Pacific Division started in the 2015-16 season with five teams on a 68-game schedule, where it has remained since. The Tucson Roadrunners and Colorado Eagles also adopted it after entering the league.
At one point, the San Antonio Rampage and Texas Stars found themselves playing 76 games as Pacific Division members while the rest of the division played 68 games.
The league had used point percentage for positioning before this season; in 2017-18, that meant San Antonio finished with the second-most points in the Pacific Division yet missed the postseason. The AHL moved San Antonio and Texas into the Central Division, meaning that each team within the Pacific Division now plays 68 games.
One compromise would be a 72-game schedule, something that the ECHL utilizes. The CHL plays a standard 68 games across the OHL, QMJHL, and WHL; this season the WHL cuts its slate from 72 games to 68 games.
However, the AHL is at an impasse – while some clubs would be content to play 72 games, other teams would be reluctant to lose two home dates. Meanwhile, resistance to moving from 68 to 72 games persists for other teams.
"I think the criticism of not having a unified schedule, that's on me," Andrews said. "I haven't got found a solution to that yet."
"We've got a group out west who don't want to play more games and a group….who certainly don't want to play 68."
But in order to change the schedule, the AHL needs three-quarters of its teams to approve such a measure. With seven of the AHL's 31 teams residing in the Pacific Division, overcoming that threshold has been difficult.
"I think we're within two or three votes, depending on the day, of getting to 72 [games]," Andrews said.
While Andrews will accept the heat for the scheduling discrepancy, he does not apologize for choosing this route. He could have insisted on a uniform schedule; however, doing so could have risked the loss of several NHL affiliations.
"We negotiated [the schedule]," he said. "I'll never apologize for that because we had to do that to build the league that we have today."
"It's on me. I convinced our board that there was a lot of value in adding the Pacific Division, and we did it. And the Pacific Division wasn't getting added without a 68-game schedule. And there was no way that I could get our board to agree to go from 76 [games] to 68 [for the rest of the league]. It's a big financial issue."
"I think that if the West Coast teams were ready to play 72 [games], that we would have a three-quarter count to do [it]. But they're not ready to play 72, and that's their prerogative."
Hartford Wolf Pack
The Wolf Pack and New York Rangers have been together since 1997. That year the Rangers brought their top prospects to Connecticut shortly after the Hartford Whalers' departure and the New York-Hartford affiliation is the AHL's second-longest partnership.
For the Rangers, the affiliation offers a nearby location. However, XL Center will turn 45 years old next year, and talks with the Connecticut state government to provide funding have been a long process. Earlier this decade the building received funding for a new refrigeration system and other upgrades.
The Rangers-Wolf Pack agreement continues through the 2019-20 season, with the Rangers holding three one-year options after that.
"I think they're fine," Andrews said. "They are not one of the places I would look at it as something that concerns me."
Hershey Bears
The AHL's flagship franchise will start the final year of a four-season affiliation agreement with the Washington Capitals that the sides signed in October 2016.
Since the Washington-Hershey affiliation began before the 2005-06 season, it has produced three Calder Cup championships, two more trips to the Calder Cup Final, and wave after wave of high-quality Washington-bound talent. The Capitals featured 14 Hershey alumni on their 2018 Stanley Cup roster. This season the Bears overcame a poor first half, played at a .789 clip in the second half, and reached the second round of the Calder Cup Playoffs.
Andrews does not foresee any snags that will break one of the AHL's best affiliations. The clubs are located a little more than two hours apart, Giant Center is a top-notch facility, and Capitals prospects regularly play in front of some of the AHL's best crowds. And, quite frankly, there are no other obvious good alternatives for either side.
"I don't see any issues," Andrews said of the two sides renewing vows. "The team was good this year. What matters in Hershey is whether they are competitive. And I think if their team is competitive, then I think Washington fits. It fits geographically, and it has fit over the years in terms of a competitive product, too."
Seattle
Boise, Idaho and Palm Springs, California have long been the two most-rumoured landing spots for Seattle's new AHL affiliate.
Seattle will begin play in the 2021-22 season; much like the Vegas Golden Knights did in 2017-18, Seattle is expected to field an AHL affiliate in its first NHL season as well. Seattle chief executive officer Tod Leiweke told "Softy and Dick" hosts Dave Mahler and Dick Fain on Sports Radio 950 KJR in May that the organization is reviewing Boise and Palm Springs as AHL options.
Boise and Palm Springs both would fit easily on the AHL map. Each market also offers direct flights to and from Seattle, an important consideration for any affiliation.
Boise, home to the ECHL's long-successful Idaho Steelheads, is a proven hockey market. It might also offer better regional marketing options for the Seattle franchise. While a Boise team would be a plane trip away from other AHL clubs, that is hardly a unique issue in the AHL's Western Conference, where Colorado and Manitoba also are in similar geographic situations. Palm Springs would be an easy trip for road games with the Ontario Reign (Los Angeles Kings) and San Diego Gulls (Anaheim Ducks).
One wrinkle is that Dave Tippett had been a senior advisor for the Seattle franchise and worked closely with Andrews on the AHL affiliation file. However, Tippett departed Seattle to become head coach of the Edmonton Oilers on May 28th.
"We're working out in Seattle where it will be," Andrews said.
Wilkes-Barre/Scranton Penguins
Elsewhere in Pennsylvania, Andrews has already cleared one major headache off his list.
Wilkes-Barre/Scranton, in an affiliation with the Pittsburgh Penguins since 1999, had a 16-season playoff streak that ended in 2018-19. That happened just as Pittsburgh and the Luzerne County Convention Center Authority were trying to hammer out a new affiliation agreement.
After extensive negotiating, the sides finally banged out a 10-year agreement that will keep Pittsburgh's top prospects at Mohegan Sun Arena at Casey Plaza. The AHL Penguins fill a geographically convenient spot on the AHL's Eastern Conference map, and Wilkes-Barre/Scranton is a long-established market.
"Wilkes-Barre was worrying me," Andrews admitted. "Getting that done was very important."
AROUND THE AHL
Eakins promoted
The Anaheim Ducks have promoted San Diego head coach Dallas Eakins to the same role at the NHL level.
You may also be interested in: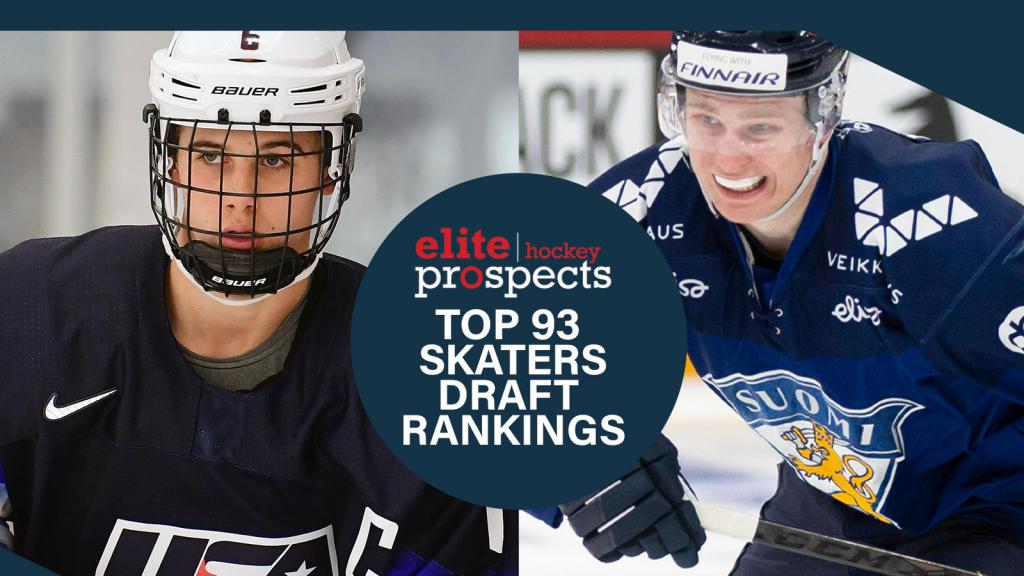 EXCLUSIVE: EliteProspects Top 93 Skaters for the 2019 NHL Entry Draft
This article is about: