Column
WILLIAMS: Charlotte Checkers Got it Done Off of the Ice Too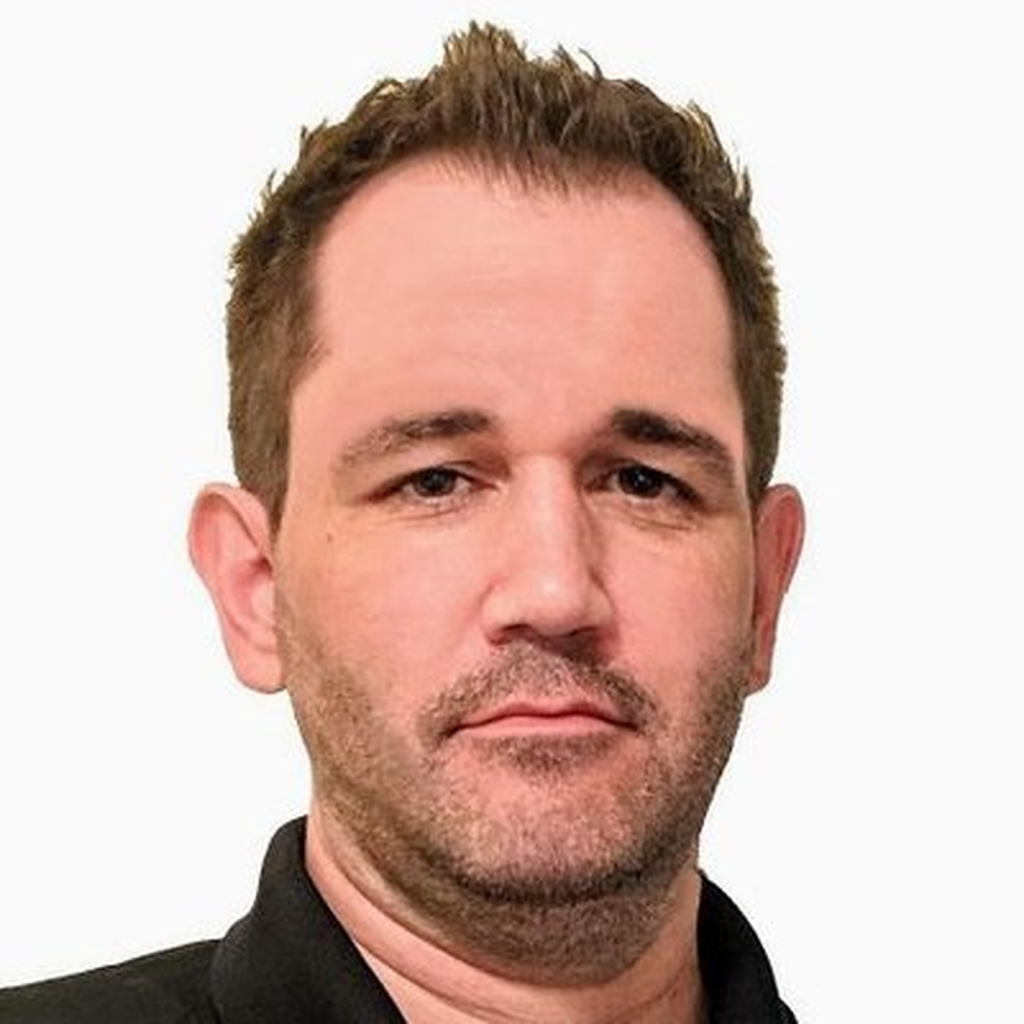 Patrick Williams
Money makes the hockey world go round, to put a slight wrinkle on that expression.
The Charlotte Checkers' on-ice performance was rivalled only by their off-ice success in the 2018-19 season.
Charlotte stormed through the AHL from the get-go, winning the Macgregor Kilpatrick Trophy as the regular-season champion on 110 points and 51 wins. They followed that with a 15-4 run through the Calder Cup Playoffs, securing the Richard F. Canning Trophy as Eastern Conference champions before taking the Calder Cup in a five-game series against the Chicago Wolves.
"It's probably the most surreal thing I've ever been a part of in my career," chief operating officer and alternate governor Tera Black said as Checkers players, coaches, and front-office staff celebrated nearby that night. "It's kind of like finding a unicorn, right?"
"We're a family. I know, you've heard that 1,000 times, but we're a family. And it's remarkable. Absolutely. One hundred percent the most remarkable thing."
Off the ice, the Checkers have continued to build one of the best operations in the AHL. Since joining the AHL in 2010 as the Carolina Hurricanes' top affiliate, the Checkers have carved out their own niche in the competitive Charlotte market.
A strong AHL front office is crucial for a successful NHL-AHL affiliation. NHL general managers need to be confident that their prospects will be in a stable AHL environment. That means the AHL club must deliver quality facilities. Well-managed travel. Solid fan support, both for an upbeat playing environment and to help fund the operation.
The Checkers took another major step forward before the 2015-16 season when they moved to Bojangles' Coliseum ahead of the 2015-16 season, giving the club its own building, scheduling priority, and hockey-first environment. Extensive renovations injected new life into the building, which opened in 1955 and once showcased the likes of Elvis Presley and Michael Jordan among its non-hockey offerings. That change in real estate reached a new peak when the team drew 8,465 for Game 1 of the Calder Cup Finals on June 1st, a Bojangles' Coliseum record.
"Bojangles' Coliseum is the best place in the world to play hockey, in my opinion," Black said. "The seating, the acoustics, you're right next to the team, you feel like you're on the ice. The building staff is phenomenal. We have a tremendous relationship with them."
Checkers owner, chief executive officer, and governor Dr. Michael Kahn has overseen this evolution since purchasing the team in 2006 when it was in the ECHL. He later added a minority stake in the Hurricanes in 2011. And then there are Black and senior vice president of hockey operations Derek Wilkinson, who both go back to the team's ECHL days and have guided the Checkers' progression from AHL newcomer to Calder Cup champion in a model NHL-AHL affiliation.
Charlotte hired Black in 2006 as vice president, later promoting her to her current role in 2008. Her task is to handle the club's daily business operations in a sports market that features the NFL, NBA, and Triple-A baseball among its pro sports options. Her work handling the Checkers' shift to Bojangles' Coliseum earned her the James C. Hendy Award as the AHL's outstanding executive in 2015-16.
Wilkinson, a former pro goaltender who played 22 games with the Tampa Bay Lightning, has a Charlotte tenure dating to 1999 when he arrived in the second-to-last season in his pro career to play for the ECHL Checkers. After wrapping up his playing career, he shifted into coaching and started that path in Charlotte, where he spent eight seasons behind the bench as an assistant coach and head coach.
When the Carolina-Charlotte affiliation was put in place, Wilkinson took his current position. That means handling the hockey budget, personnel, and other hockey-related matters as needed. In short, he acts as the go-between to balance the Hurricanes' and Checkers' respective needs.
Together the Hurricanes and Checkers have worked to build a strong in-state brand. Each team's fans can make the short trip between Raleigh and Charlotte, Hurricanes fans to see their prospects, and Checkers fans to watch their alumni on NHL ice.
"The relationship between Charlotte and Carolina has been instrumental," Black said. "They're with us all the time."
As much as attention focused on the Checkers' on-ice success, the Charlotte coaching staff and players also turned their collective gaze toward the front office.
"I had a meeting with our president, Tera Black, when I first decided to come here, and I said I wanted to have a meeting with the hockey staff and the business staff," said former Checkers head coach Mike Vellucci on that championship night.
"I want it that we're on the same team. If we win, they win. If they sell tickets, we win. Without the business, there is no hockey. Without the hockey, there is no business. We sent that message right away at the beginning. And from that, I think we formed a great relationship."
Checkers veteran forward Zack Stortini noticed as well.
"I mean, everybody's so passionate, so involved, you can't help but be dragged along with it," he said. "Our owner is a passionate guy. He cares so much. And guys feed off that. Everybody is always feeding off each other and boosting each other."
"The front office does a tremendous job in helping our team be involved in the community and gives us the opportunity to give back to a great community. Without them, it would be difficult for us to be involved. As players, we are very grateful to have an incredible staff like that. They're second-to-none."
The team doing its job on the ice and the front office taking care of business has created a strong fan base.
"It's incredible playing in Charlotte," Stortini said. "This is an awesome hockey city. I don't think maybe some of the northern states or Canada really would expect that from a southern city like Charlotte. But it's an incredible place to play. The fans here are so passionate."
"The city itself is incredible. There's a huge excitement in the city. It's growing, it's booming, it's bustling. To be a part of that, to entertain the people here in Charlotte, and to be a part of the community, it's an incredible feeling. It's a tremendous honor to be able to play in front of passionate fans like they we have here in Charlotte."
Said Wilkinson, "It's awesome. I mean, it's a hockey town, and people, I think, kind of cast it off a little bit, but the makeup of the city is a lot of transplants, a lot of people who have hockey backgrounds, and we get tremendous support. And not only in the stands, but just in the community and the different things that we do so to be a part of it.
"It's really neat, it's really special, and I'm happy, for sure. I'm really happy for our owner and his family. It's a great reward for a lot of sacrifice that he and his family have made [for the team]."
That meant Kahn, Black, Wilkinson, and the rest of the Charlotte front office being on the Allstate Arena ice as the Checkers skated the Calder Cup.
"Tera has done a great job," Vellucci said moments after lifting the Calder Cup. "Michael Kahn. Derek Wilkinson. And on down the list."
"We won, and they won with us."
You may also be interested in: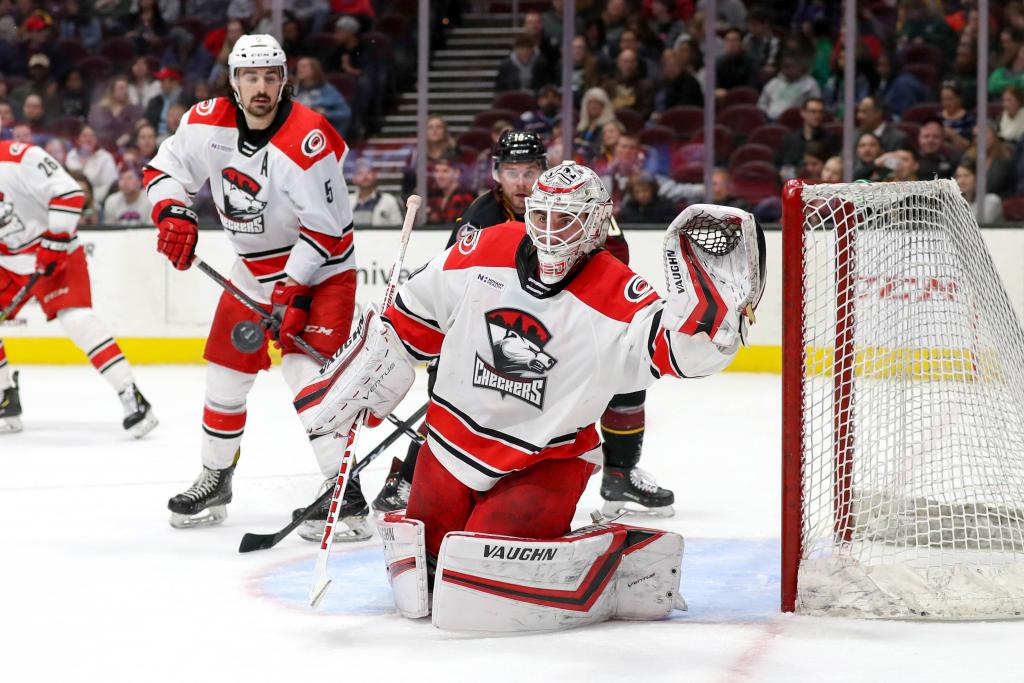 WILLIAMS: Alex Nedeljkovic-Dustin Tokarski Tandem Star for Charlotte Checkers
This article is about: