Scouting Reports
Post-Draft Prospect Profiles: Albert Johansson No. 60 to the Detroit Red Wings
Albert Johansson, the son of former Calgary Flames and Chicago Blackhawks-player and Olympic gold medalist Roger Johansson, was one of the 2019 NHL Entry Draft's biggest risers in the second half of the 2018-19 season.
Johansson spent most of the season with Färjestad's J20 SuperElit team but also played a big part when Färjestad's J18 roster made it all the way to the final in the J18 SM-playoffs. At the conclusion of his club season, Johansson earned a spot on Team Sweden's roster to the U18 World Championship, where Sweden beat Russia in the finals to win its first ever gold medal in the prestigious tournament — on home soil, no less.
Whereas Johansson dominated on his club roster, the depth of Sweden's U18 group relegated him to a depth role where chances to shine were few and far between. The silver lining is that Johansson had the opportunity to prove to potential draft suitors that he could flourish in a defensive role.
Scouting Report
At the season's onset, Johansson was as a raw, unpolished product brimming with talent. The problem was that Johansson hesitated far too often, and at times appeared unwilling to trust in his ability. Johansson became more daring as the season progressed and each gamble offered a better reward than the last. He gained confidence, courage, and talent took over from there.
The first part of Johansson's game that captures one's attention is his fantastic skating. He takes long, elegant strides and smoothly covers the ice; his acceleration looks effortless, even with the puck on his stick.
The way Johansson glides along the ice can be mesmerizing and well worth the price of admission unto itself.
Even though Johansson doesn't possess a blazing top-gear, his top speed is better than the average defenceman's. It's more than enough to outskate forecheckers as he transitions the puck up ice.
Johansson's first few steps are excellent for a defenceman, and that gives him the ability to surprise opponents with his initial burst or his ability to change directions on a moment's notice.
He is also a great backwards skater and can keep up with, and stay in control of, quick and speedy forwards while skating backwards.
Fin uppåkning av Färjestadsbacken Albert Johansson. #FBKse #LGRW #RedWings pic.twitter.com/qKJhAhvEWE

— Anton Johansson (@antonj85) July 5, 2019
Johansson's agility is top notch; he is an evasive skater with the puck, capable of quickly pivoting to avoid a hit or to get past an opponent when carrying the puck up the ice. This agility is also helpful in the offensive zone, as Johansson is incredibly hard to catch and pin to the boards — even when it seems like an opponent's caught him, one nifty quick move later and he's out of the situation.
Lite mer från Albert Johansson som får med sig en utvisning efter denna sekvens. #FBKse #LGRW #RedWings pic.twitter.com/7948mZhKN0

— Anton Johansson (@antonj85) July 5, 2019
A crafty skater is just that, though. It takes hockey sense and composure to capitalize on strong skating, and Johansson's got that in spades — it's one of the more admirable parts of his game. He rarely makes mistakes with the pucks, and often finds clever ways to wriggle himself out of pressure situations.
On puck retrievals, Johansson is quick to shoulder-check for options with the puck and then uses those outlets to avoid oncoming pressure. The way Johansson maintains composure and makes sound decisions under pressure is a sign of great maturity to his game. He is a very responsible player and rarely put his teammates in disadvantageous situations to save himself. With or without the puck, Johansson always makes sound decisions.
The fact that Johansson's offence revolves a lot around his mobility and smartness should come as no surprise. With his strong skating, Johansson becomes a competent puck mover as he can rapidly transition the game from defence to offence as soon as the puck lands on his stick. Johansson anticipates play well as the games shifts from defence to offense, too, and can quickly spot openings to turn the play from the defensive zone. With his skating, he is able to create odd-man rushes for his team when he is off the puck.
But it should be kept in mind that he does not have the offensive instincts of an offensive defenseman, and one shouldn't rely on Johansson to go end-to-end on every shift.
Johansson also has a very precise first pass that rarely misses its target and consistently finds its way tape-to-tape, so he doesn't solely rely on moving the puck himself to quickly transition the game from defence to offence.
En bra aktion av Albert Johansson i samma byte. #FBKse #LGRW #RedWings pic.twitter.com/d5BJtRhRs4

— Anton Johansson (@antonj85) July 5, 2019
Unlike most defensemen, Johansson's movements in the offensive zone are not limited to laterally walking the blue line. He can be found moving the puck all over the zone, and when he doesn't have the puck he will search for open space in the high slot or around the circles to put himself in a position to receive a pass. He uses his mobility well with the puck to open up passing lanes and he has a good arsenal of passing tools in the offensive zone to make use of it; he can make a smooth but accurate saucer pass above a stick, he can make a distinct cross-zone pass and if time is sparse, he can quickly make a great short-range pass to avoid pressure. Most importantly his passes are consistently high quality and easy to handle for the puck-receiver. Johansson's quick mind plays a key role when he enters the offensive blue line with the puck, as he often is able to make a swift play to make good use of his puck carrying and rarely gets into situations where he just have to dump the puck and waste everything he had done up till that point.
Färjestadsspelaren Leo Lööf med matchens enda mål när han sköt Färjestad till SM-final, assisterad av Albert Johansson. #J18gifs #jsm2019nyk pic.twitter.com/jY9cWDZ8tv

— Anton Johansson (@antonj85) April 5, 2019
Johansson's ability to make great plays with the puck greatly benefits from his superb, soft hands and puck skills. He has excellent puck control and can make flashy dangles with the puck glued to his stick. Johansson rarely makes minor mistakes with the puck that slows him down. He has smooth movements when he handles the puck and he can look very elegant as he makes a deke to get past an opponent. Johansson's offensive abilities enable him to take over shifts — or games when he's really feelin' it — with his dominance all over the ice even if there's room for improvement in that area.
Albert Johanssons 3-1 mål för Färjestad mot AIK. #J18gifs #J18SM #2019NHLDraft pic.twitter.com/LXPIwRDWMQ

— Anton Johansson (@antonj85) March 30, 2019
The major knock on Johansson's offensive game is his shot. He has good movements and he positions his hips well to make himself ready to unleash a one-timer. But his slapshot lacks accuracy and often gets stuck in traffic, completely misses the target or goes directly towards the goalkeeper. While his slapshot has quite some power there's still room for improvement in that regard as well. His wrist shot is swift and has a good release but much like his slapshot, he needs to improve the accuracy. With a bit of time to aim, handle and place the puck before shooting, Johansson's wrist shot becomes significantly more precise and a much more dangerous weapon, with which he can score from quite far out.
Albert Johansson gav Färjestad ledningen mot Rögle 1-0. #J20gifs #J20SESödra #FBKJ20 #RBKJ20 pic.twitter.com/Gae9I34Ef4

— Anton Johansson (@antonj85) October 15, 2017
Johansson's plays a strong defensive game as well. He has good reach with his stick and uses it in a smart, effective way when he defends. Johansson also makes good use of his mobility while defending; he moves well and is always ready when a speedy forward tries to catch him by surprise. His positioning is almost always on point and he often turns his head to read the play before he makes a move. The slight knock on his positioning is that Johansson is suspect to puck-watching from time to time.
The major area which is lacking for Johansson while defending, and in general too, is his strength. He is not weak but can struggle against bigger forwards that aggressively challenge for the net. Along the boards or around his own net Johansson can be pushed around, and he will be stuck on the outside due to his lack of strength once he loses ground. Sometimes he loses his temper when he struggles physically, and that makes him suspect to dumb penalties in retaliation.
He does not play in a soft way and he doesn't shy away from physical contact and he can play the body while defending but he can become a bit too hesitant and passive around his own net. He needs to bulk up in order to become more efficient in the physical part of his defensive work, it would most likely help against his hesitation as well. As it is now, he both needs to add more muscle mass, raw strength and become heavier. It will be key for him when he starts to play against men instead of junior players.
Albert Johansson åker ut 5+20 min för boarding. #J20gifs #J20SEForts pic.twitter.com/qQiyc7DocY

— Anton Johansson (@antonj85) February 24, 2019
Outlook
Johansson has all the tools needed to become a top defenseman in the NHL, and there's a realistic possibility that he will be among the best defenseman out of this year's draft when it's all said and done.
Even if Johansson doesn't reach the peak; he should have a good chance at becoming at least a decent NHL-defenseman due to his smartness, skating and puck handling. While there's a lot to be excited about for the Red Wings, it will probably take two or three years of development before Johansson is ready to take the step to the NHL, as there still is a bit of polishing and bulking up left.
You may also be interested in: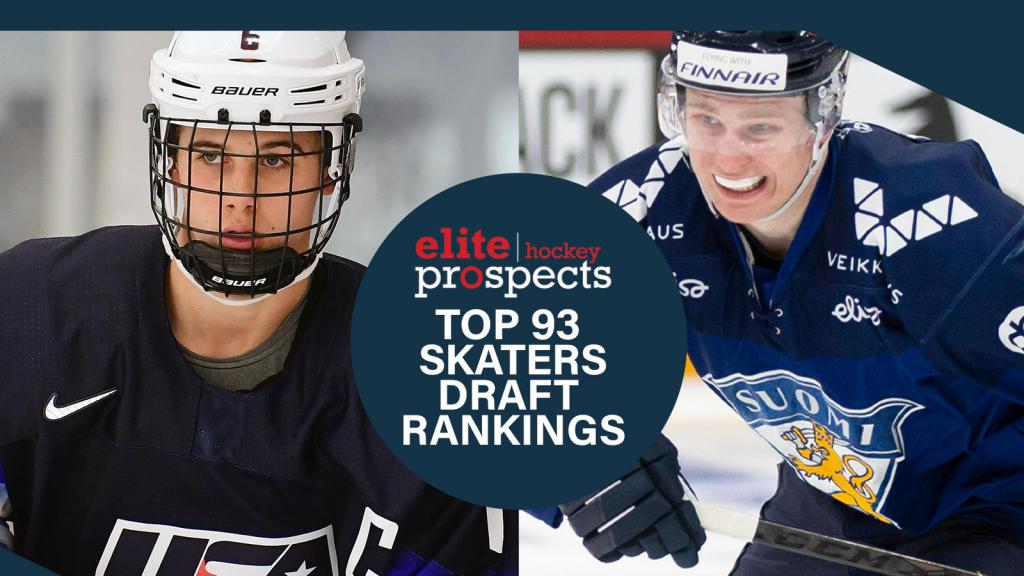 EXCLUSIVE: EliteProspects Top 93 Skaters for the 2019 NHL Entry Draft
This article is about: