Column
WILLIAMS: Let's Play AHL Match Maker Part 2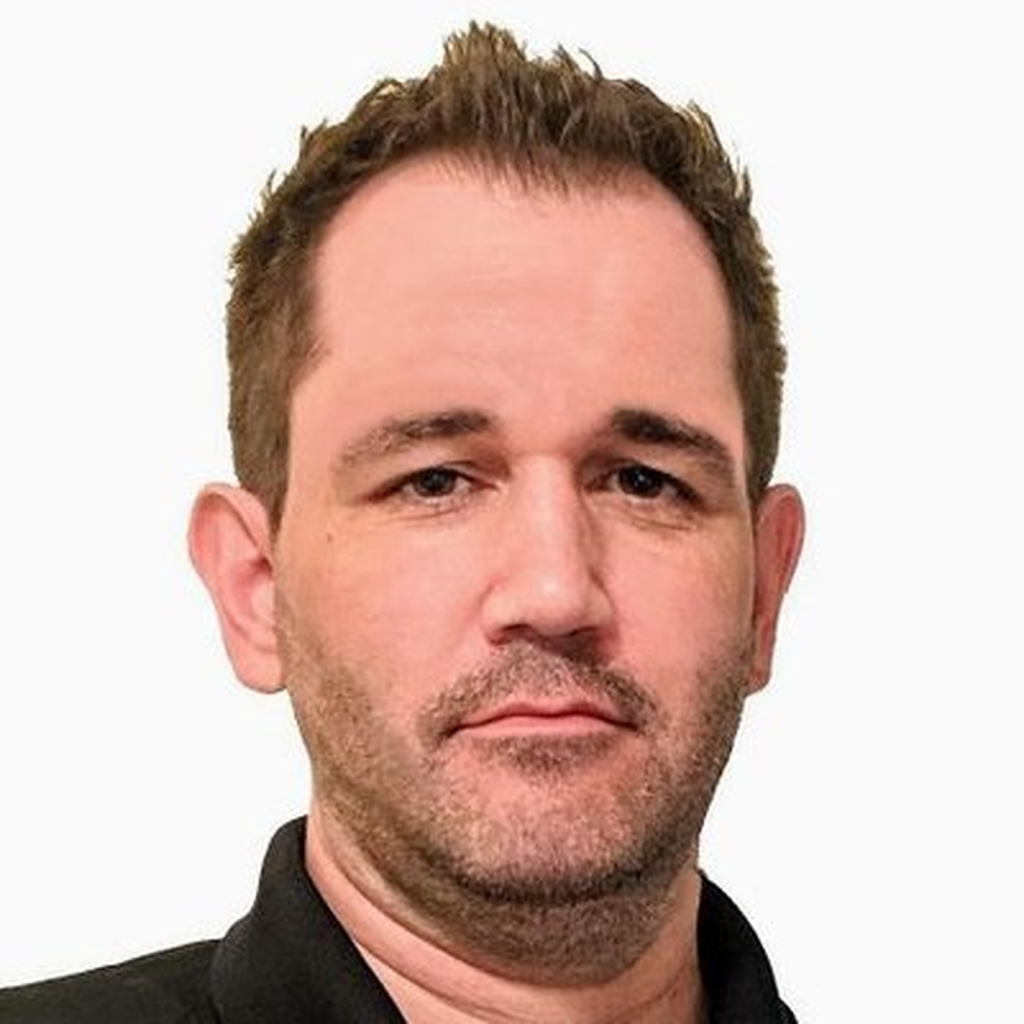 Patrick Williams
Last week, EP Rinkside analyzed goaltending options for NHL clubs looking to strengthen their organizational depth charts, land the first-recall option, and provide a cushion for their young AHL prospects.
The list of available free-agents is thinning out daily, and plenty of holes remain on depth charts across the 31-team AHL. This week brings a look at defencemen. Let's size up the job candidates.
ON THE BLUE LINE
Options are drying up quickly for clubs that need help on the blue line – and with injuries and NHL recalls, blue-line depth is always difficult to find at the AHL level. But at least there is a strong blend of variety among the available.
Leading the way is Ryan Sproul, a 26-year-old right-shot who is coming off an excellent season with the Hershey Bears. After bouncing between limited stints in the Calgary Flames, Toronto Maple Leafs, and Montreal Canadiens organizations did not pan out, Sproul finally landed with Hershey. His arrival quickly turned around a last-place team dealing with a young, banged-up blue line and a then-new goaltender in Ilya Samsonov adjusting to the AHL.
Sproul brought an uncanny ability to place pucks through narrow passing and shooting lanes that gave the Bears a valuable weapon, and they went on post the AHL's top second-half record and reach the second half of the Calder Cup Playoffs. He finished with 10-19-29 in 64 regular-season games and followed that with 3-1-4 in a nine-game playoff season.
Said Hershey head coach Spencer Carbery of Sproul during the postseason, "We made a commitment to him to sign him for the year, and he made a commitment to us to do everything he could to help us to win hockey games."
"I couldn't say more positive things about Ryan Sproul, and what he has done for our D corps, the [professionalism], and his determination and desire to want to win and help this organization's needs. Because this is a tough league, everybody has personal aspirations and wants to play in the NHL, and it's a self-serving league at times."
"I haven't felt that for one second about Ryan Sproul. It has always been about the Hershey Bears, and 'What can I do to help this team win games?'"
For a different look, there is stay-at-home defender Andrew Campbell, who is 31-years-old and coming off a season with the Rockford IceHogs. His selfless style has made him an AHL captain for three different NHL organizations and is a favourite for NHL organizations in need of guidance for their young prospects. He was 3-5-8 in 64 regular-season games for Rockford and brings a steadying presence to any dressing room.
The IceHogs had an early-season coaching change when Jeremy Colliton received a promotion to the parent Chicago Blackhawks. That move left Campbell there to help ease the transition for replacement head coach Derek King. Amid an up-and-down season, the IceHogs managed to remain in contention until the final week of the regular season.
"I was trying to try to do whatever I can to push guys along and help [King] along the way," Campbell said.
Another veteran worth a look could be Matt Taormina, whose season with the Stockton Heat ran into injury problems. Now 32-years-old, Taormina is only two years past winning the Eddie Shore Award as the AHL's top defenceman. He was held to 31 games and seven assists in Stockton, but he is a strong puck manager.
Other potential choices would be a pair of 25-year-olds in Evan McEneny of the Utica Comets and Griffin Reinhart of the Chicago Wolves. McEneny rebounded from a season-ending knee injury in 2017-18 to post 8-23-31 in 58 regular-season games for a subpar Comets club. While Reinhart has never lived up to his status as the fourth overall pick in the 2012 NHL Draft, thanks in part to the game's shift toward speed-first, but he is a quality AHL blueliner who went to the Calder Cup Final with the Wolves.
One veteran off the board is Ryan Stanton, who took an AHL deal with the Ontario Reign. The 30-year-old will stay in the Pacific Division after he had 5-15-20 in 65-regular-season games for the Bakersfield Condors. Stanton also has put in 120 NHL games.
MORE CHANGES IN HARTFORD
Change has ripped through the New York Rangers organization this offseason, and that extends directly to the Hartford Wolf Pack.
Rangers management filled the AHL's final head-coaching vacancy this summer by hiring Kris Knoblauch to run the Wolf Pack. Knoblauch, 40, will get his first taste of pro-head-coaching after spending the past two seasons as a Philadelphia Flyers assistant coach. Before he went to Philadelphia, he had seven seasons of CHL head-coaching experience with the Prince Albert Raiders, Kootenay Ice, and Erie Otters. He assembled a 298-130-16-13 CHL head-coaching record and won 50 or more games in four of his seven CHL seasons. He also had one championship season each in the WHL and OHL.
Part of Knoblauch's mandate in Hartford will be to establish some semblance of a winning environment in Hartford, where the Wolf Pack have failed to qualify for the Calder Cup Playoffs in six of the past seven seasons. Their last postseason trip came in 2015.
While Knoblauch has been hired and goaltending coach Eric Raymond remains in place, the rest of the Hartford coaching staff is still to be announced.
The Rangers have been active this summer to rebuild their Hartford roster after a disastrous season that landed the Wolf Pack last in the Atlantic Division and 28th overall. After hovering near the playoff line until midseason, Hartford's roster lost several key veterans to trades in the second half. That roster strip-down left head coach Keith McCambridge and assistant coach Joey Mormina with a barren line-up and ended up costing them their jobs.
So, new Rangers team president John Davidson has overseen a substantial overhaul with his AHL affiliate. Coming in from the Toronto Marlies is two-time Calder Cup champion Vincent LoVerde to run the Hartford blue line. LoVerde will play on an AHL contract as will goaltender Tom McCollum from the Milwaukee Admirals and forward Harry Zolnierczyk (Springfield Thunderbirds). More help in forwards Phil Di Giuseppe (Milwaukee) and Danny O'Regan (Rochester Americans) should strengthen the Hartford roster further. Forward Greg McKegg, an offseason signing from Carolina, is another candidate for work in Hartford.
And then there is the influx of KHL talent en route to the Rangers with a likely layover in Hartford. Stellar prospect Igor Shesterkin can go to the Wolf Pack to pair with McCollum and begin his acclimation to the North American game. Defenceman Yegor Rykov is another candidate for the Wolf Pack. With an eye on salary-cap relief in New York, veteran forward Matt Beleskey is expected to be back in Hartford. Rangers defenceman Brendan Smith is another possibility for an assignment to Hartford.
Hartford is one of five AHL clubs that will have a new head coach this fall. Along with Knoblauch and Mike Vellucci going from the Charlotte Checkers to the Wilkes-Barre/Scranton Penguins, Kevin Dineen is taking over with the San Diego Gulls, Mike Eaves went to the Cleveland Monsters, and Ryan Warsofsky with Charlotte. Scott Gordon will also return behind the bench for the Lehigh Valley Phantoms after his interim post with Philadelphia.
Those five changes, plus Gordon's return, should cap a somewhat quieter offseason by AHL standards. The 2018 offseason featured 12 head-coaching changes. San Jose Barracuda head coach Roy Sommer will be back for his league-leading 22nd season, a tenure that dates to the 1998-99 season. Derek Laxdal (Texas Stars) and Mike Stothers (Ontario) started in the 2014-15 season followed by Sheldon Keefe with the Marlies in 2015.
AROUND THE AHL
Long-time Wolf Pack beat writer Gerry Cantlon reported for Howlings.net that Vellucci was in the mix for the Hartford job before going to Wilkes-Barre/Scranton. Cantlon also noted that there were two other candidates in Hartford – Dineen and long-time NHLer Alex Tanguay, hired earlier this month as an assistant coach with the Iowa Wild.
Laval Rocket forward Michael McCarron will get another shot in the Montreal Canadiens organization. The Canadiens re-signed McCarron, their 2013 first-round pick, to a new one-year, two-way contract. McCarron, 24, had season-ending shoulder surgery and did not play after December 29th. With an emphasis on improving his skating in the summer of 2018, he had experienced some success this past season with the Rocket, going 7-14-21 in first 32 games before his season ended.
Hershey continues to rally quite well following a challenging start to free agency. The Bears signed forward Casey Bailey to a PTO after he spent this past season in the KHL with Bratislava. Bailey, 27, is an established 20-goal scorer at the AHL level and had 18-23-41 in 76 regular-season games for the Bridgeport Sound Tigers in 2017-18. Hershey also has added long-time NHL forward Matt Moulson, who led Ontario in scoring, and Belleville Senators blueliner Erik Burgdoerfer. Philippe Maillet, who placed second to Moulson with the Reign, also signed with the parent Washington Capitals. Earlier in July, the Bears lost defenceman Aaron Ness (Tucson Roadrunners), plus forwards Riley Barber (Laval), Jayson Megna (Colorado Eagles), and Nathan Walker (San Antonio Rampage).
After turnover in net, the Syracuse Crunch suddenly have a very crowded crease. Mike Condon is on his way to the parent Tampa Bay Lightning as part of the Ryan Callahan deal with the Ottawa Senators. Along with number-one Andrei Vasilevskiy and holdover Louis Domingue, Tampa Bay also signed Curtis McElhinney and Scott Wedgewood (Rochester Americans). Spencer Martin (Colorado Eagles) and Zach Fucale (Chicago Wolves) joined the organization on AHL deals. On Tuesday, Lightning general manager Julien BriseBois told the Tampa Bay website that he expects Condon to pair with free-agent addition Scott Wedgewood in Syracuse. Condon, 29, dealt with a hip injury this past season that limited him to two appearances with Ottawa and one game with Belleville. BriseBois also said that he is working on moving Domingue.
One young goaltender, Mason McDonald, found a new job with the Eagles via an AHL deal. He spent this past season in the ECHL with the Calgary Flames organization. Calgary took him in the second round of the 2014 NHL Draft, but he played only five games with Stockton in three pro seasons. McDonald will compete with new signee Hunter Miska and Colorado Avalanche prospect Adam Werner for the AHL net.
AHL veteran netminders Jeff Glass (San Diego) and Mike McKenna (Lehigh Valley) remain unsigned. Glass went to the Western Conference Final, and McKenna has reached the Calder Cup Final in two of the past three seasons.
Along with Tanguay, another former NHL forward will be a new AHL assistant coach. Charlotte added former Carolina forward Patrick Dwyer to Warsofsky's new staff. Dwyer wrapped up his 14-season pro career in the EIHL with the Belfast Giants as a player-assistant coach
You may also be interested in: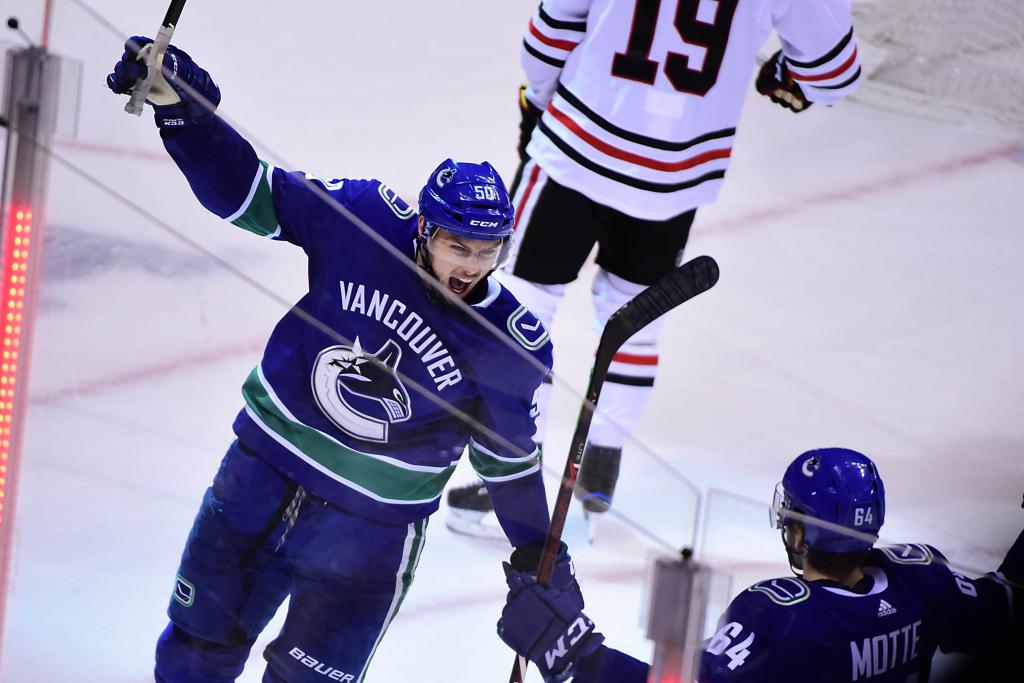 WILLIAMS: A Busy Summer is Underway in the AHL — Going West
This article is about: