NHL Entry Draft 2019
Post-Draft Prospect Profiles: Lucas Feuk No. 116 to the Calgary Flames
Lucas Feuk, the son to Tomaz Eriksson (the No. 83 pick of the Philadelphia Flyers in the 1987 NHL Entry Draft), is a prospect I've had my eyes on ever since an impressive showing the prestigious TV-Pucken tournament back in 2016.
Feuk had a fantastic start to the season and finished third in scoring in J20 SuperElit's southern division with his 29 points (14 goals and 15 assists) in 27 games. He ended the season with a total of 43 points (21 goals and 22 assists) in 43 games in SuperElit. His strong play with the J20-team earned Feuk the chance to make his debut for Södertälje's senior team in the Allsvenskan, Sweden's second-highest tier of professional men's hockey.
Scouting Report
He may not be a fantastic skater, but the main complaint regarding Feuk's skating is one of consistency. At times, Feuk shows impressive quickness and footwork, looking quite smooth as a puck-carrier. Then the next shift, Feuk will look slow as he navigates the puck up-ice.
Overall, Feuk's top speed is average over distance, but it's mitigated some by a strong initial burst, which allows him to occasionally beat defenders in puck races.
For improvement, Feuk will need to repair his technique. He's strong enough to generate a fair amount of power out of each stride, but inconsistent mechanics limit the frequency with which that happens.
His edgework when pivoting or changing direction is better, and he can show off good agility when he moves side-ways or avoids hit. Feuk also has good balance and lower body strength and is not easy to knock off the puck even for larger, more physical defenders.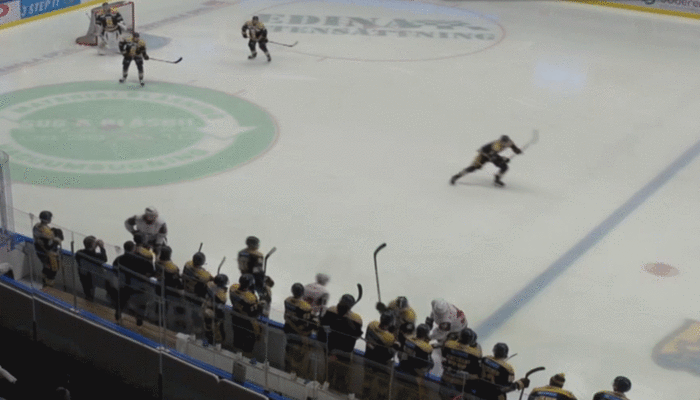 The one component of Feuk's toolbox that jumps off the screen and grabs you is his offensive skill. He's such an exciting player. Even as a so-so skater overall, Feuk's bursts of speed and intensity overwhelm opponents. With the puck on his stick, Feuk plays keep-away, warding off intervening defenders.
Feuk has the creativity and puck skills to match his hands and he is able to dangle through traffic or dazzle with moves that leave defenders aghast.
However, Feuk would benefit from not always trying to pull off the flashy play. Sometimes, Feuk will try to beat a defender 1-on-1 when such a play isn't necessary, resulting in turnovers or missed opportunities.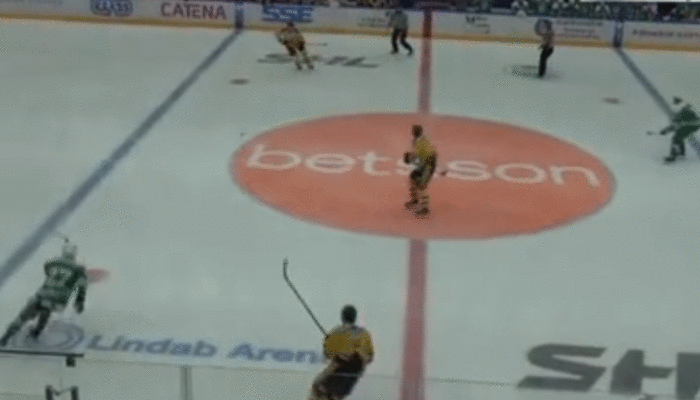 One area where Feuk could improve his game is in his pace with the puck on his stick. Feuk doesn't push play at the degree necessary sometimes, particularly in the offensive zone.
With that in mind, Feuk is still a player that is able to setup his team's offence all by his own in SuperElit. Even with these deficiencies, Feuk has shown he can be the motor in a team's offence.
There is a lot to like about Feuk's passing. He sees the ice well in the offensive zone and can take advantage of the passing lanes that he has opened up with his puck handling. Feuk sends crisp passes through traffic with precision and he can make creative plays to catch the defence off-guard.
Just like much of the rest of Feuk's game, there are some consistency issues with the quality of his passes — they're all over the spectrum, depending on the shift.
When distributing the puck, Feuk often searches for high-reward plays, which can prove dangerous — those often come with a high degree of risk, too.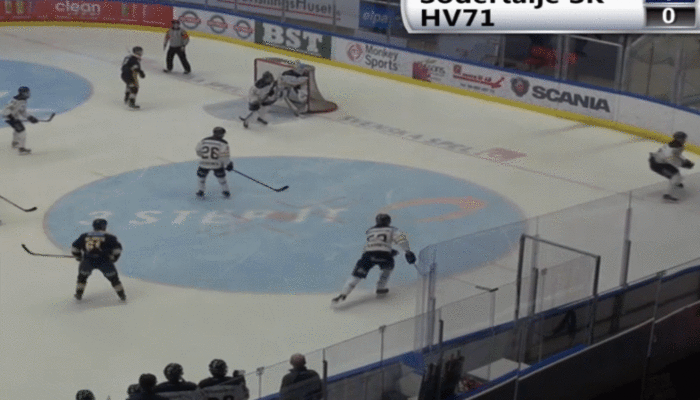 In Feuk's defence, it's easy to understand why he likes to keep the puck on his stick. Feuk has a deadly wrist shot which registers among the best in the SuperElit. With it, Feuk can beat goaltenders from far out with a powerful and well-placed shot, using a quick release. Closer to the net, Feuk can dangle or fire off a swift, unexpected shot to put the puck in the back of the net.
Feuk does not think twice about shooting and has the mentality of a typical goal scorer.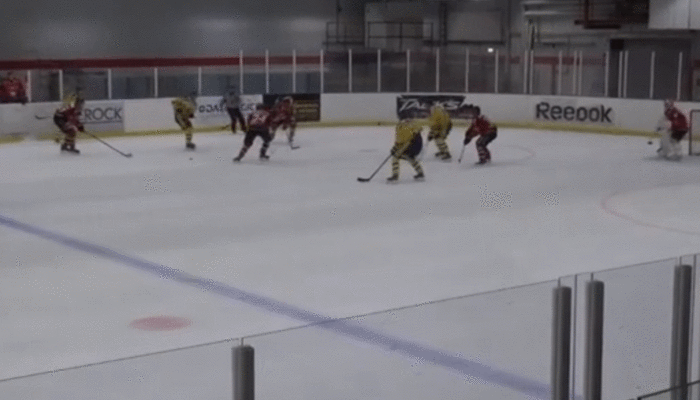 To Feuk's credit, he doesn't need to carry the puck himself to produce. He has a knack for finding open areas in the offensive zone, in position for a prime scoring chance if the puck gets there. The ability to put himself in this position helps him best use his shot, but it also leads to a healthy heeping of "garbage goals" out of nowhere. With his strength, Feuk can win battles around the opposing net and he has good hand-eye coordination and can redirect pucks into the net, or score on rebounds if he gets enough space to himself.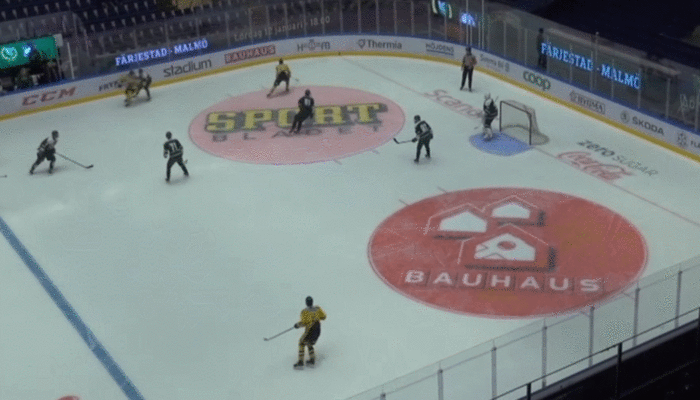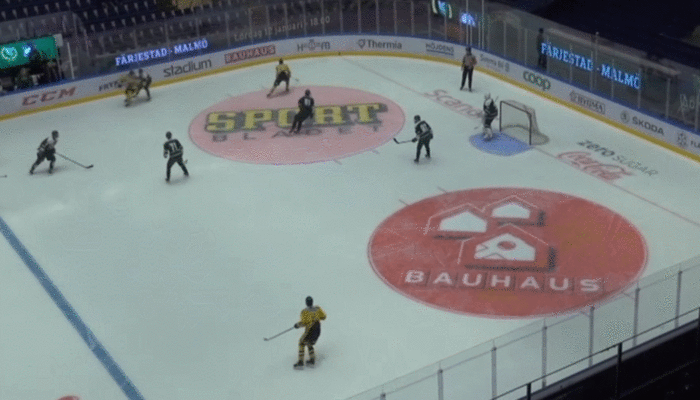 Feuk's two-way game is flawed, to say the least, but there are a few bright spots, too. He is a decent forechecker, that puts in the effort at winning the puck up high or to recover the puck once it is lost in the offensive zone. Feuk will instantly poach the puck if a defender makes a mistake and if he gets the chance, he will throw a heavy hit to punish an opponent or to steal the puck. Feuk's physical game stands out in a positive way in SuperElit. He is not a pleasant player to play against — unless you're a fan of suffering thunderous hits. He can play with a real edge to his game, one that is quite uncommon to see among Swedish players, especially at this age.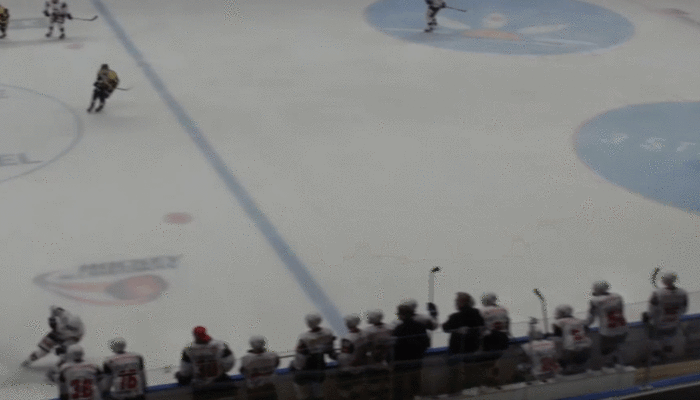 The rest of Feuk's defensive game is poor, though, even by the SuperElit's standards. He frequently floats in the neutral zone, waiting for the play to turn for him to get a breakaway. His effort while backchecking is often low as a result.
While playing in the defensive zone Feuk's offensive instincts shine through much too often — he tends to leave the zone for no other reason than in hope of the play turning even with little indication that's happening. He should focus more on trying to anticipate the game-turning, rather than cheating and leaving his teammates a man down while defending.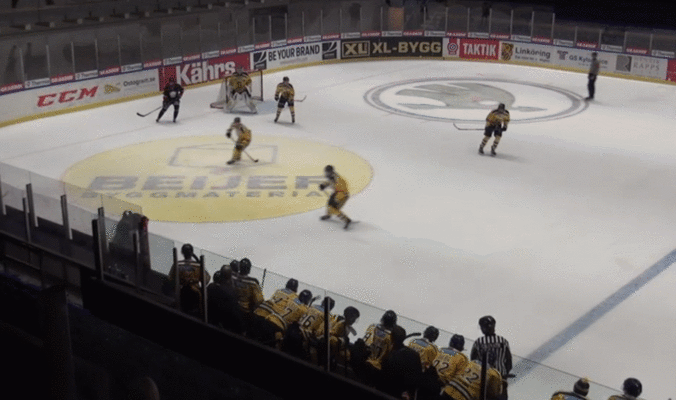 With little to no interest in participating in the defensive zone — Feuk's positioning is usually bad. He often stays on the side of the defenders in order to have an advantage when the play turns but that leaves a lot of open ice to skate into for the player that he is supposed to cover for. His defensive awareness is low, not because he cannot understand what is happening around him but because he clearly chose not to focus on it. Feuk turns up his defensive competitiveness when the puck is along the boards, but besides that, he is much too passive and has his mindset too much on potential offensive opportunities instead of putting in the effort to help his team defending.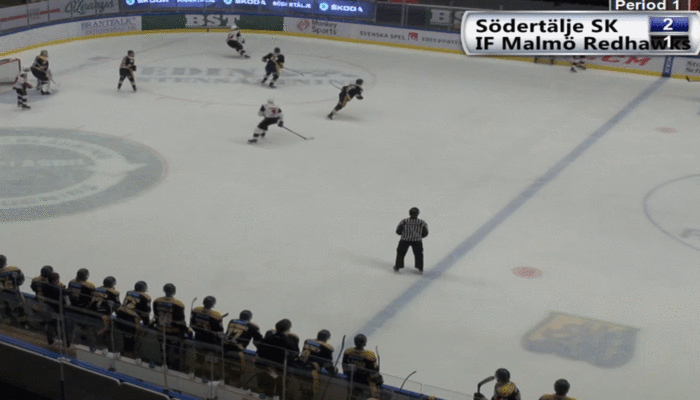 Outlook
Feuk has signed a contract with Södertälje's men's team and will try to challenge for a spot on their roster for the upcoming season. If he succeeds, that would result in Feuk playing in the Allsvenskan.
If he does not make it, Feuk will return to the SuperElit and most likely still get plenty of games in HockeyAllsvenskan when there are injuries on Södertälje's roster. There is still a lot of work that needs to be done to Feuk's game, and he will require many years of development to reach his potential but the talent to one day become an NHL-player in the future is certainly there.
This article is about: