The Pipeline Show
THE PIPELINE SHOW: Hlinka-Gretzky Cup Recap, WHL Season Preview (Calgary, Everett, Edmonton)
Season 15 of The Pipeline Show is now officially underway and by tradition, that means the in-depth season previews for all 22 Western Hockey League franchises are also beginning. But before we get to the three WHL teams of this week, a fantastic recap of the Hlinka Gretzky Cup kicks off the new season for NHL scouts.
2019 Hlinka Gretzky Cup Review
We begin Season 15 of The Pipeline Show just as we ended Season 14, talking Hlinka Gretzky Cup with independent scout Ross MacLean. Ross was able to take in the event live and we went from team to team with a recap of what he saw.
Russia won the Gold Medal and the star of the tournament was netminder Yaroslav Askarov who ended the event with a 1.25 GAA and .960 save percentage. MacLean also spoke with passion in regard to forward Alexander Pashin — I'll show myself out for that joke.
ICYMI⬇️⬇️⬇️

Scouting Report: Ivan Hlinka Wrap-up With Commentary From Coaches, Players

By @JDylanBurke. Live from Břeclav.https://t.co/w6pgmS4PcL pic.twitter.com/5v8iWHvT5d

— EP Rinkside (@EPRinkside) August 15, 2019
It was a rare silver medal finish for Canada but they had the tournament's top two scorers in Cole Perfetti and Hendrix Lapierre. Despite not having contributed a point, MacLean reports that Jake Neighbours may have been one of Canada's most consistent and best forwards. MacLean also raved about defenceman Jamie Drysdale and said the blueliner should be included in the mix as the top player for the 2020 NHL Draft.
The Czech finished fifth but marquee forward Jan Myšák disappointed. Instead, it was Michal Gut that led the co-hosts during the week.
Finland's top players were underagers Aatu Räty and Brad Lambert but Roni Hirvonen was a standout and ended the week with four goals in three games. Swift Current Broncos fans can expect good things from defenceman Kasper Puutio.
Meanwhile, Martin Chromiak made a name for himself as he topped the Slovakia club in scoring. Switzerland went home having scored just three goals; not a good showing for them.
While many expected Zion Nybeck to be the standout on Sweden's roster, MacLean says he failed to live up to those expectations. Instead, MacLean suggests a few players who asserted themselves better including netminder Jesper Wallstedt.
Lastly, a forgettable sixth-place performance from the United States overshadowed the play of a few notable skaters. Blake Biondi, Jake Ratzlaff, and Wyatt Kaiser were among the players singled out by MacLean.
Overall, a very in-depth look back at the tournament and a great way to start Season 15.
2019-20 Edmonton Oil Kings Season Preview
General Manager Kirt Hill helped preview the coming training camp for the Edmonton Oil Kings, first by listing the players from last year's roster that are not returning for 2019-20. That, unfortunately for Oil Kings fans, includes Trey Fix-Wolansky who the team fully expects to be playing professionally within the Columbus Blue Jackets organization.
We covered the 20-year-old player situation for the Oil Kings which, not counting Fix-Wolansky, sees four potential overage players vying for three spots. Hill gave fans a scouting report on incoming Finnish center Jesse Seppälä.
Then we went position by position starting with the trio of netminders competing for two spots, the terrific blueline depth the Oil Kings have the luxury of returning and lastly the group of forwards.
It's among the forwards where the openings to make the team are most likely to come. That led to a discussion about the number of American players recently listed by the team and if any of them are expected to be in camp.
Finally, I asked the GM what his reasonable expectations are for his team following a campaign that saw them lose in the conference final to the eventual WHL champions.
2019-20 Calgary Hitmen Preview
The Calgary Hitmen were one of the hottest teams in the second half of last season but lost in the second round of the WHL playoffs. This year the club returns the vast majority of their roster aside from the trio of '98 born players they had (Jake Kryski, Kaiden Elder and Luke Coleman).
I spoke at length with GM Jeff Chynoweth about his team ahead of training camp beginning with the strong 20-year-old group he expects to lead his team with Dakota Krebs, James Malm and Mark Kastelic. We also touched on the import player scenario that currently sees the Hitmen with one over the limit as having the signed Egor Zamula allowed the team to select and sign two new players, but only one will stick after camp.
Calgary's goaltending tandem will likely be Jack McNaughton and Carl Stankowski although Chynoweth stressed that the team feels there are youngsters in the system that can contend for a roster spot this year.
The Hitmen return almost all of their blueline from last year aside from Vlad Yeryomenko who they packaged to Moose Jaw in order to add one of the top defencemen in the entire league, Jett Woo. The addition of Woo should not be understated and Chynoweth explained why it was a key move for him and how the deal came to fruition.
The forward group is formidable. The team's top three scorers from last year are back with Kastelic, Malm and Carson Focht. Riley Stotts is capable of much more than he delivered last year after a slow start and some injury trouble. There is also an array of players who were down the depth chart a season ago that will take on a bigger role in 2019-20.
When I asked Chynoweth if he agreed with me that Calgary is a team that should at the very least, contend for a Central Division title, he replied: "They give out two trophies every year, if you're not going to try and win them, why play?". I don't know that Calgary is a Memorial Cup contender but it's not out of the realm of possibility that they could compete for the league crown.
2019-20 Everett Silvertips Season Preview
The first U.S. Division team to be featured during this month-long preview is the Everett Silvertips who are coming off a 1st place finish last year and will once again look to continue their impressive streak of making the playoffs.
It won't be easy as Everett has their share of holes to fill with the losses of '98 born players and probably Connor Dewar and Riley Sutter as well, both are signed NHL draft picks and can play professionally this year. Robbie Holmes is back with Regina after his 8-point in 10 playoff games with the 'Tips.
One of the incoming new faces is Michal Gut. The Czech import is coming off the Hlinka Gretzky Cup where he led his nation's entry in scoring. It helps that he's a centerman as GM Garry Davidson told me that it was an area he felt needed bolstering.
Davidson also discussed his defensive group which probably returns a number of veterans from last season although the GM mentions that it's not impossible to imagine Wyatt Wylie being signed by Philadelphia during the Flyers' camp next month.
Bryce Kindopp, who had 39 goals and 73 points last season, is the top returning offensive player but the big question remains; who else will produce in Everett? It's a fair question and one that Davidson addressed during our conversation.
Without question, goaltending will once again be a strength for Everett. Dustin Wolf returns as the starter and probably has a chip on his shoulder after so much doubt cast his way leading up to the 2019 NHL Draft. Wolf, who was selected in the seventh round by Calgary, was criticized for his below-average size so you can expect an extra motivated netminder between the pipes this year.
Lastly, I asked Davidson what he would consider a successful season for his club this year. The GM reminded listeners that Everett has never missed the playoffs since joining the WHL and that failing to extend that streak would be a disappointment. He also said that he would re-evaluate his team after the first 10 games of the season to see which direction he should go – buyer or seller.
You may also be interested in: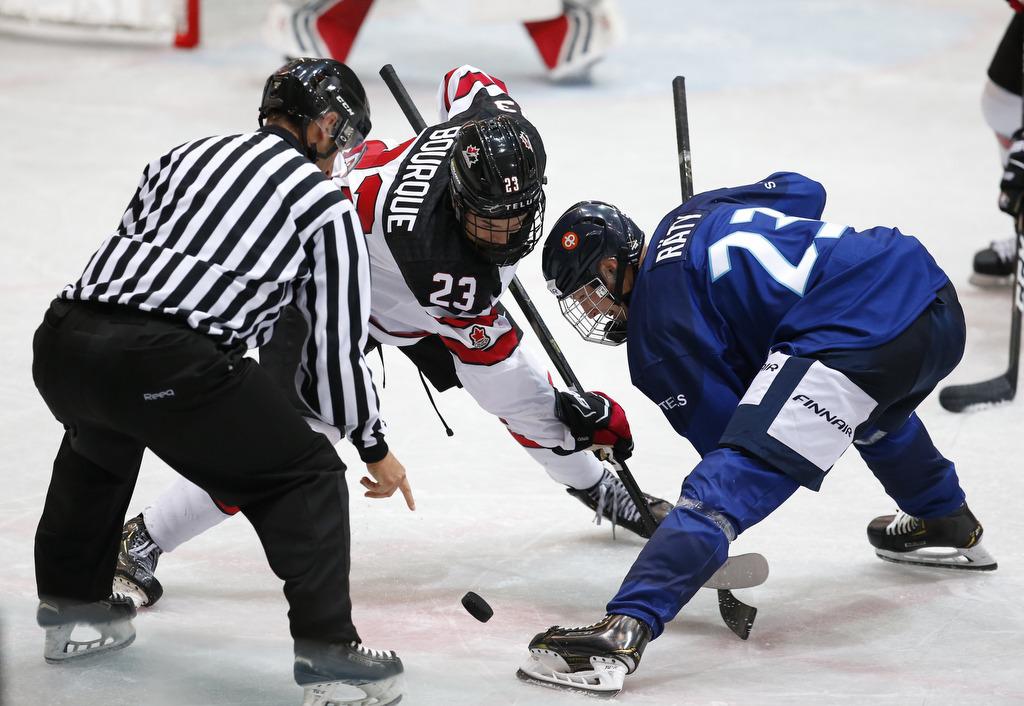 Scouting Report: Day 3 of Hlinka-Gretzky in Břeclav – Canada vs. Czechia, Finland vs. Switzerland
This article is about: