Column
WILLIAMS: Part 2 of a Sit-Down With Bryan Helmer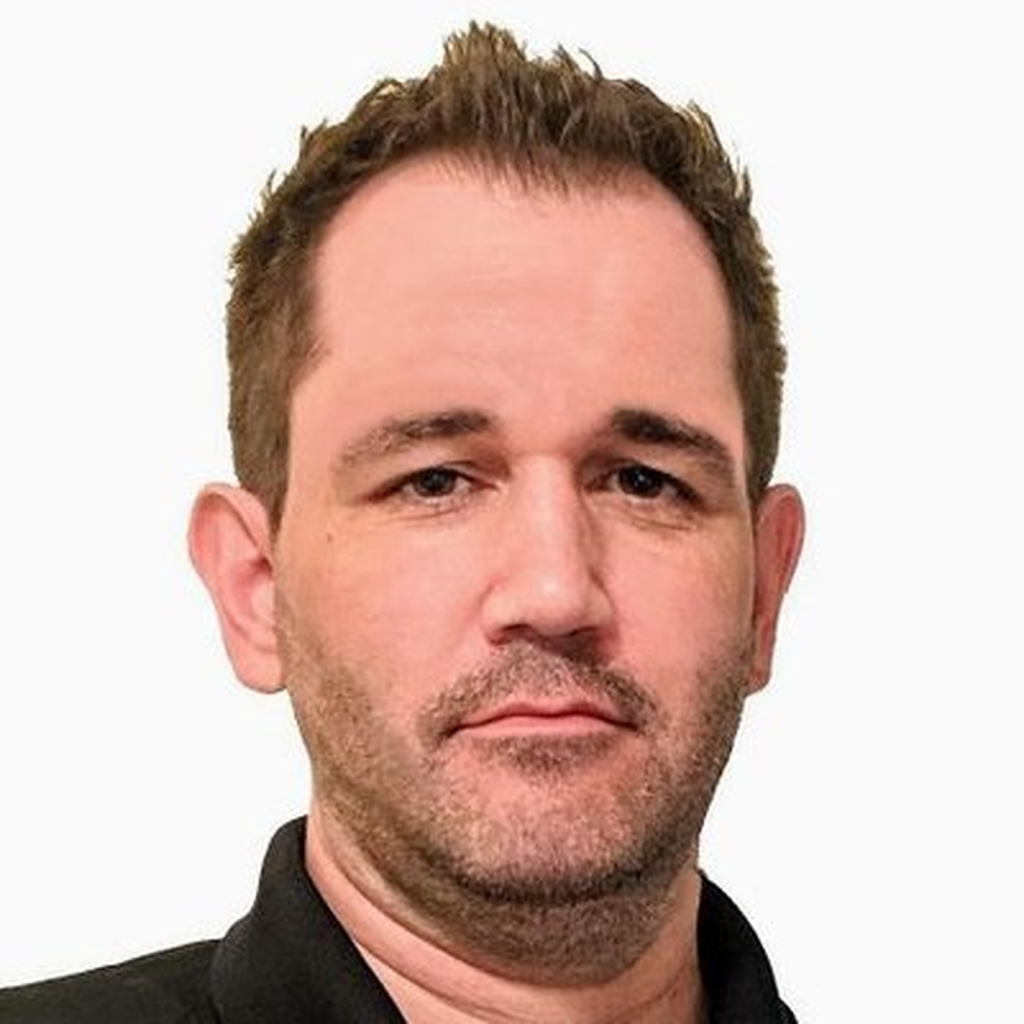 Patrick Williams
Earlier this summer, Hershey Bears vice president of hockey operations Bryan Helmer sat down for an extensive 1-on-1 interview with EP Rinkside to discuss all sides of the hockey business.
Helmer played 20 seasons of pro hockey, including 146 regular-season NHL games. He won three Calder Cup championships, ranked first in points in AHL history by a defenceman (129-435-564), and landed third in league history with 1,117 regular-season games. Those achievements put him in the AHL Hall of Fame
Since retiring in 2013, Helmer has not slowed down. He worked as an assistant coach at the OHL and AHL levels before moving into management with one of the top NHL-AHL affiliations in the business. Hershey's affiliation with the Washington Capitals has churned out a parade of NHL talent and produced three Calder Cup championships in 14 seasons.
Part 1 of this series featured a look at Helmer's thoughts on a wild 2018-19 season for the Bears that had them in last place at midseason before a second-half tear carried them into the Calder Cup Playoffs. Here is the second segment of a three-part series with Helmer:
ON THE IDEA THAT AHL TEAMS DO NOT NEED VETERANS
Who? Why?
Snarky comments can fly quickly when an NHL club signs experienced talent to bulk up the AHL roster. But given that the Capitals and Bears have long relied on AHL veteran help, Helmer takes issue with those comments. The Washington-Hershey connection can point to 14 Bears alumni on the Capitals' 2018 Stanley Cup run.
NHL organizations now invest millions of dollars into building a strong player-development program, and veteran experience makes up a significant portion of that cost. A quality AHL veteran can command $400,000 on a two-way deal, and NHL clubs jumped quickly this past July 1st to acquire such players.
"I'd say [the critics are wrong]. I think you need your veterans around just to show the young prospects how to be a professional day-in and day-out, on the ice and off the ice."
"[People in hockey are] always talking about, 'Hey, should we take another veteran [spot] away from the [AHL]? No, you can't."
"For your prospects to learn, you have to have the veteran guys around, and you just can't have two or three. You need to have at least five. I don't mind just having five and having that extra, where you can maybe do something around the deadline or something. But I don't mind having six around. I think it's just the more you have around, the better it is."
However, bringing in the wrong veterans can spawn all sorts of problems and provide a negative influence on young prospects.
"You've got to make sure those veterans are right. The first thing we do when someone [suggests] a player is we make calls, we find out his character. That's the biggest thing. Character goes a long, long ways."
"You look at the [2018 Toronto Marlies], they won because of their young guys, but they also won because of the leaders."
ON VETERANS TODAY VERSUS 20 YEARS AGO
Helmer broke into the AHL in 1993 with the New Jersey Devils organization. Led by Lou Lamoriello, the 1990s-era Devils maintained a no-nonsense, highly disciplined approach that extended down to their Albany affiliate. New Jersey stocked those Albany clubs with a deep mix of young prospects and established veterans to build one of the most productive farm systems in hockey.
New Jersey won the Stanley Cup in 1995 shortly after Albany had captured the Calder Cup that year, making the Devils the last NHL organization to pull off that feat. The only other NHL organization to do that in the post-1967 expansion era was the Montreal Canadiens in 1976 and 1977 when their AHL affiliate also won the Calder Cup in back-to-back seasons.
Helmer learned from old-school veterans, but even the older faces of today have changed.
"They're definitely different. I mean, back when I played, you had that one guy who was more in your face. The way kids are now, if you want to get to your point across you have to do it a different way."
"The kids just don't respond to the way we used to do it."
"For example, you look at (recently retired) Charlotte Checkers forward Zack Stortini. There's a reason why he's where he is. He leads by example on the ice and in practices. I've played with the guy, and he's one of the hardest-working guys on the ice. And to see that guy do what he does, the young guys have no excuse not to be like him at all. You hold guys accountable with that."
OR ARE WE JUST GETTING OLDER?
Kids these days!
Helmer chuckled at the thought.
"It's definitely more [about] talking. We're trying to get the point across by talking instead of yelling. Kids don't react to the yelling and screaming anymore."
DID YELLING WORK ON HIM?
Helmer played for a variety of coaching personalities. Joel Quenneville, Bruce Boudreau, Marc Crawford, and Jim Schoenfeld were among his NHL head coaches. He played for the likes of Robbie Ftorek and Todd Nelson in the AHL.
As a player who spent years hovering on the NHL-AHL line, Helmer learned one lesson early.
"I just tuned [yelling] out. I learned early that you just tune it out. If you don't, then I would have never lasted as long as I did."
ON THE GAME TODAY
Helmer observed up-close that there is more than one way to win a championship.
His 1994-95 championship Albany team held opponents to 2.74 goals per game just as the North American game was entering into the thick of the mid-1990s trap era. But even as that style and its offshoots took hold across hockey, he posted 14-49-63 in 80 regular-season games as Albany reached the conference final in the 1997-98 season. Then in 2009-10, he captained a Hershey club that averaged 4.28 goals per game. And in his NHL stints, he took on a different role as a blueliner asked to round out his team's defence corps.
So he has seen ample variety in the game.
Having turned pro in the no-holds-barred days of the 1990s AHL where mayhem often reigned, he likes where today's game sits. Mostly.
"I think I think the game is really good. Speed-wise and skill-wise, it's through the roof."
"[The emotion], it's not gone, but it's dwindling fast. I'm going to say that the meanness in the game is kind of disappearing."
"But yeah, I think the biggest thing is, I think the game is really good. It's fun to watch."
AROUND THE AHL
The all-Ohio partnership for the Columbus Blue Jackets and Cleveland Monsters will continue after the two sides extended their affiliation agreement this week. Columbus-Cleveland teamed up to win the Calder Cup in 2016 in their first season together. Cleveland upset the Syracuse Crunch in the opening round of the Calder Cup Playoffs this past spring. Syracuse had finished second overall in the AHL in the regular season. Cleveland eventually fell to the Toronto Marlies in the second round. After head coach John Madden's departure this offseason, Cleveland will have new head coach Mike Eaves, who will return to the AHL for the first time since 1993.
In a summer of substantial turnover, Calder Cup champion Charlotte will have another new face. The parent Carolina Hurricanes signed free-agent NCAA defenceman Chase Priskie to a two-year entry-level contract that likely will land him in Charlotte to start. Originally a 2016 sixth-round pick by Washington, the 23-year-old Priskie blossomed during his four seasons at Quinnipiac University, where he captained the team in his final two seasons. He had 17-22-39 in 36 games this past season, leading Division I defencemen in goals and earning a spot as a Hobey Baker Award finalist. He also was named to the ECAC First Team.
A pair of Bridgeport Sound Tigers forwards are again under contract with the parent New York Islanders. Michael Dal Colle and Josh Ho-Sang, a pair of 2014 first-round picks, each re-signed with the Islanders this week after spending much of the past season in Bridgeport. The 23-year-old Dal Colle, who signed a two-year extension, broke out for 18-16-34 in 34 regular-season games for the Sound Tigers. He also earned an extended look with the Islanders, playing 28 NHL contests in the regular season (3-4-7). Also 23 years old, Ho-Sang only received a one-year extension after he had 8-35-43 in 56 regular-season games with Bridgeport in 2018-19. He also played 10 regular-season games for the Islanders, going 1-1-2.
With John Davidson now the presiding over the New York Rangers, they continue to pour resources into the Hartford Wolf Pack. This week they added David Cunniff as an assistant coach with their AHL affiliate. Cunniff had spent the past four seasons as an assistant and associate coach with the Iowa Wild. He will join fellow new faces in new head coach Kris Knoblauch and associate coach Gord Murphy. Hartford also had goaltending coach Éric Raymond and newly hired video coach Chris Hoeler. Raymond is the only holdover after the Wolf Pack only had two other coaches this past season– head coach Keith McCambridge and assistant coach Joey Mormina. The Rangers also officially named former NHL forwards Tanner Glass and Tuomo Ruutu to new posts as assistant directors of player development for the organization.
The Stanley Cup champion St. Louis Blues continue to make over the San Antonio Rampage. This week they added 26-year-old Hartford defenceman Rob O'Gara on a one-year contract. He was 3-8-11 in 47 regular-season games for the Wolf Pack.
You may also be interested in: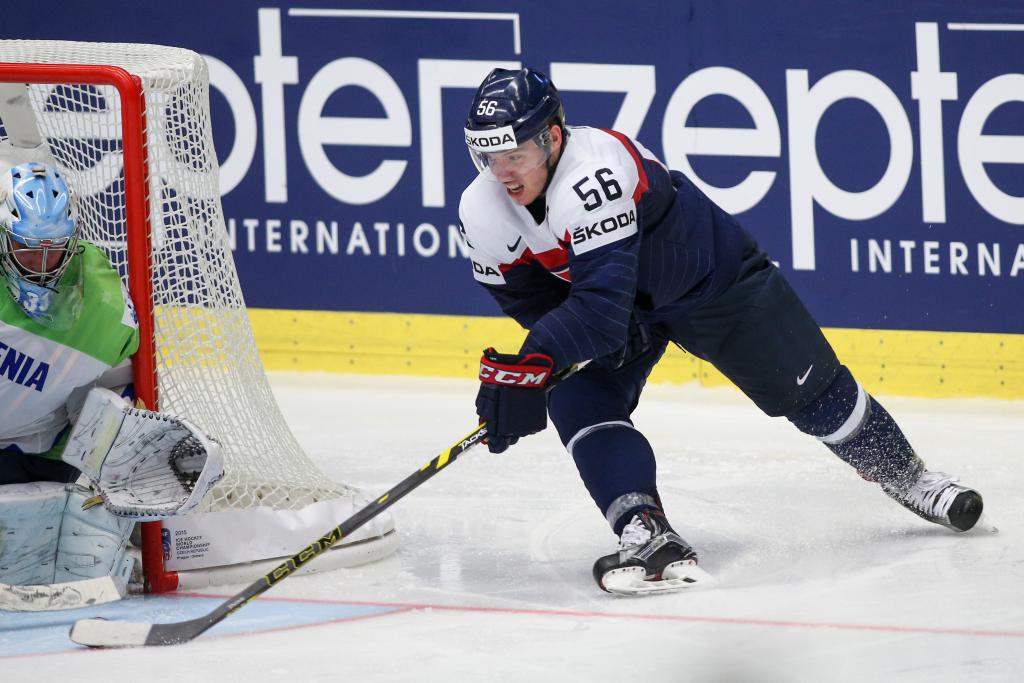 WILLIAMS: Let's Play AHL Match Maker Part 3
This article is about: