NHL Rookies
FILIPOVIC: True Detective Season 3 – Solving The Josh Ho-Sang Mystery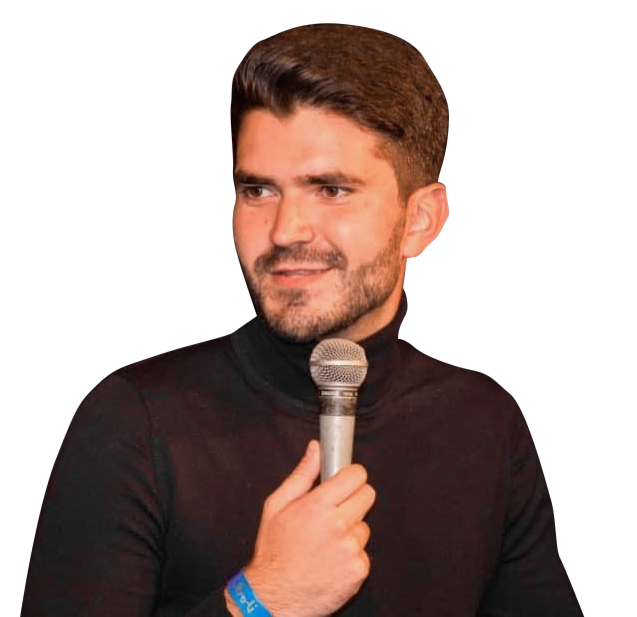 Dimitri Filipovic
We're in Year 3 of the seemingly never-ending Josh Ho-Sang conversation, and if it's not already there then it's rapidly moving up the list of topics we need some sort of resolution to one way or another. For the third straight season now he's once again stuck toiling away on the AHL circuit despite the fact that a) he's clearly talented enough to be up in the NHL on a full-time basis, and b) the Islanders just as clearly have an obvious need for more playmaking ability up front.
There's plenty of nuance to the topic, but a big part of the reason why Ho-Sang is such a divisive topic as a player is ultimately an unjust one. That talent that makes him such an intriguing prospect is both a blessing and a curse, because it clouds our perception of him as evaluators.
We might need to update the example now that he's settled into the perfect role as a third line pivot on the Stanley Cup-winning Washington Capitals, but there was a time not too long ago where we similarly couldn't have a reasonable conversation about Lars Eller during his time with the Canadiens. As a former top prospect who possessed all the tantalizing physical tools, people never seemed able to evaluate him for the effective player he was in the present because they were too busy obsessing over the player he could've (and in their own minds, should've) been. Those early expectations can be quite detrimental for a young highly touted prospect, because if they don't immediately wind up living up to them it tends to taint our view of them and their value moving forward.
In a weird way, you're almost better off being an underdog story as a late-round pick or an undrafted free agent, because anything you wind up contributing will be considered to be found money. People will focus on how hard you worked to get to the league and how improbable it is that you're sticking around, deeming your career a success just because you improbably made it to this point.
IMPERFECT PLAYER
In his own right, Ho-Sang is undoubtedly an imperfect player. His reluctance to put the puck on the net has been one of the most notable bugaboos in his game throughout his brief time in the league, and there's certainly some merit to the idea that he needs to shoot more often.
In his 10 games up with the Islanders this season, he's logged nearly 150 total minutes of ice-time. During that stretch, he's managed a measly 15 attempts, just 10 of which made their way on goal. That rate is right in line with his career average, during which he's registered 94 attempts and 50 shots on goal spanning 53 games and just over 800 total minutes. To put those figures into some perspective, there's been 500 players to play at least 500 total minutes over those 3 seasons, with Ho-Sang's shot rate of 7.01 attempts per hour of play ranking 487th.
While there have historically been plenty of examples of players who have similarly skewed so aggressively towards the pass-first, shoot-last offensive approach, he'd personally surely benefit from shooting more often if only so as to plant the seed of doubt in the minds of defenders about what he'll do with the puck in the offensive zone. It may seem somewhat counterintuitive, but by doing so he'd be keeping defenders more honest, preventing them from leaning one way or another. That would do wonders for opening up cleaner passing lanes for him to operate with, allowing him to ultimately better accomplish what he's setting out to do as an attacker in the first place.
That's mostly nitpicking though, because he's still managed to be quite effective even without the remote threat of being a shooter. He's a legitimate weapon in the transition game, excelling at carrying the puck through the neutral zone and into the offensive zone with possession. When he gets there, that aforementioned part of his game that drives people crazy is ironically enough the same one that makes him special.
Instead of just firing the puck from low percentage spots and into crowded areas like a mindless robot, he's wired differently from your typical NHL'er. He's comfortable holding onto the puck for that extra half second that makes others nervous, using his unique combination of creativity, patience and vision to wait for more advantageous situations to materialize. There are instances where doing so can come back to haunt him – and when it does it's ugly, obvious, and easy to criticize – but over the long haul, it's a net positive. When Ho-Sang is on his game he's incredibly fun to watch – the puck is on his stick like paint on an artist's brush, and he dances around the zone using the sheet of ice as his canvas.
MAKING OTHERS LOOK BETTER
You don't have to look far to find the direct impact that puck possession skill has had on his teammates. Of the players that have most commonly shared the ice Ho-Sang, nearly every single one has seen a rather significant uptick in performance when playing with him. In his 50 minutes that he got to play in the top-six with the likes of Anders Lee and Brock Nelson, the trio torched opponents, controlling 59.1% of the shot attempts, 63.6% of the shots on goal, and 65.8% of the expected goals.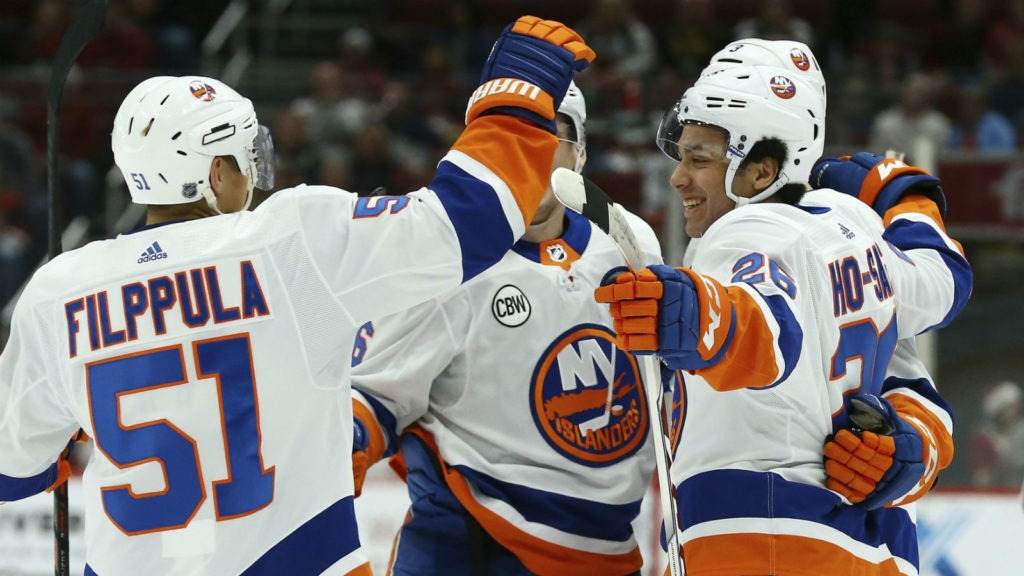 Filppula and Ho-Sang. Photo: AP Photo/Ross D. Franklin
As good as he was there, his presence has most importantly had an especially profound effect on Barry Trotz's preferred third line combination of Valtteri Fippula and Leo Komarov. The two of them have gone from being great with Ho-Sang to getting caved in with essentially everyone else they've played with. Not only does Ho-Sang make everyone around him better, but he helps the Islanders forward group fall into place with a logical four line rotation they can roll:

The list of players that have spent time rotating into and out of that third line wing spot for the Islanders has been an equally exhaustive and underwhelming one. It's ranged from Tom Kuhnhackl, to Andrew Ladd, to Tanner Fritz, to Ross Johnston.
The one exception to the list that's actually made sense aside from Ho-Sang has been Michael Dal Colle. At least in his case, he's a former top-5 pick of theirs that they're trying to rebuild the value of and salvage. To his credit, he's also had a tremendously impressive start to the season down in the AHL, and it makes sense to reward him with his first extended look at this level. But that's a moot point, because it doesn't need to be either Dal Colle or Ho-Sang – there's room on this roster for both.
A SLOW TEAM
The Islanders have been a fascinating team to track this year because you can conveniently break their season down into distinct segments. In the first month of the campaign, they were a mess at five-on-five. Since then they've steadily been improving, and it's no surprise that the biggest improvements have coincided with young players like Ho-Sang and Devon Toews being called up and inserted into prominent spots.

People outside of New York have been slow and reluctant to acknowledge them as a legitimate playoff contender because the full season data is still being dragged down by the dreadful early results, but those most recent numbers are certainly good enough to compete on a nightly basis when paired with their goaltending. To buy into them more seriously as a threat moving forward though, they need to continue dressing and entrusting their most dynamic in-house options, even if they clash stylistically with the way the Islanders would prefer to play under Trotz and Lou Lamoriello. In their first year with those two in charge, there's no doubt that they've tactically slowed things down to a halt.
No team has played at a slower five-on-five pace than the Islanders have this year, which has been a dramatic departure from the 7th fastest pace they were competing at last season. It's easy to see the coach's fingerprints all over that, especially when you consider that his former team has inversely gone from 22th to 7th in that same period of time. With how slow they play and how few game-breakers their lineup features, they desperately need Ho-Sang's skill to open things up and elevate their offensive ceiling as a group.
Whether it was initially planned or not, the Islanders have played themselves right into the thick of the playoff race. Even if it wouldn't be remotely surprising to see the top 3 seeds at the moment in both the Metropolitan and Atlantic hold onto those positions through the end of the regular season, that still leaves two wild card spots up for grabs between them, the Canadiens, the Sabres, and the Hurricanes. The wiggle room amongst that group is next to none, with every single point the rest of the way being of utmost importance.
So with that in mind, if it strikes you as rather bizarre that the New York Islanders are actively choosing not to ice their best lineup by keeping Josh Ho-Sang down in the minors for the time being, that's because it most certainly is.
Data in this piece was collected from invaluable online resources such as Corsica, Natural Stat Trick, and Puck on Net, and is accurate up until the start of Tuesday evening's games.
You may also be interested in: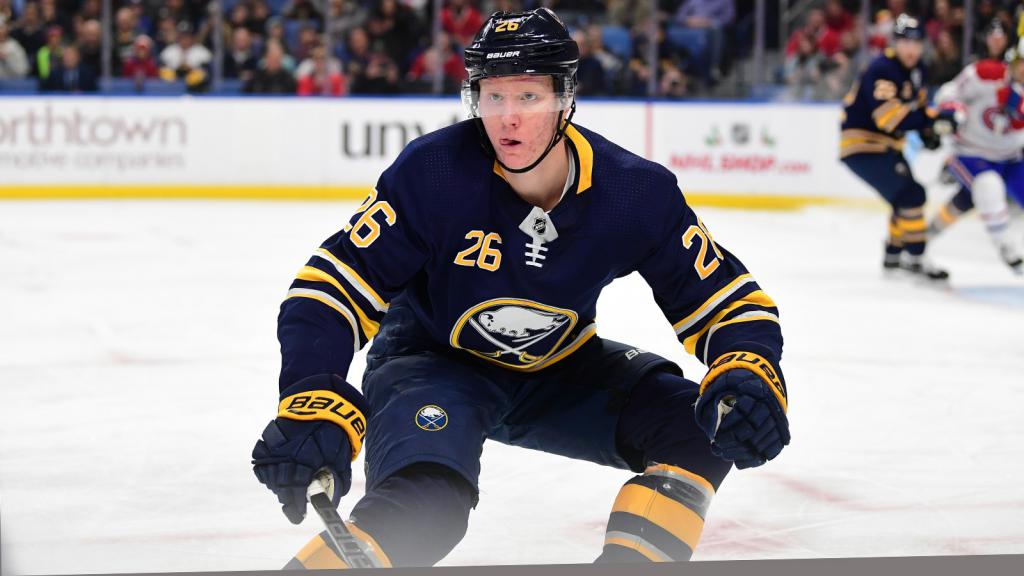 FILIPOVIC: The Rise of Teenage Defensemen in the New NHL
This article is about: