World Juniors 2019
Rising to the top – Leason, Podkolzin, Broberg peaking at the right time
There's always a few.
Some, on the outside looking in, bull their way into the center of the conversation.
Others, not at all a consideration at one point, force themselves to the forefront.
They are the meteoric risers of any NHL Draft.
In 2019, there's no shortage of them.
And, perhaps, there's no bigger jumper than Brett Leason of the Prince Albert Raiders of the Western Hockey League.
The 19-year-old — who will be 20 by the time his third go-round at the draft comes along — wasn't even so much as an afterthought in the summer.
He wasn't plucked in the 2017 draft after earning a subtle 18 points (eight goals, 10 assists) with the Tri-City Americans. He went unselected again in 2018 after nearly doubling his output as an overager to 33 points (16 goals, 17 assists), largely with the Raiders.
Cue the skyward jump.
"He was that far off the grid," said Justin Froese, head Western scout with Future Considerations. "He came out of nowhere and totally remodelled the way he played, and has exploded. Anyone who says they could expect that development curve is a liar."
Leason, who represented Canada at the 2019 IIHF World Junior Championship, has more than doubled his best output this season, despite playing just 37 games. The Calgary, AB product has already amassed 70 points (30 goals, 40 assists), shattering previous highs and pushing himself into first-round consideration after entering the year as a long shot to earn a sniff.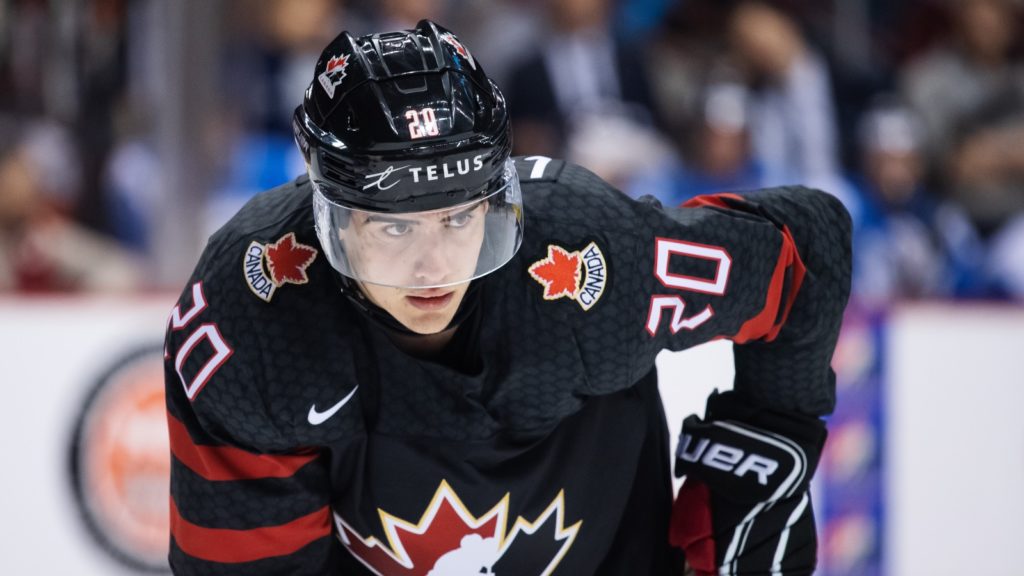 Photo: Joel Marklund / Bildbyrån
It's been more than production that has earned him that vault, too.
"Leason has become a 200-foot threat who plays with an edge in tight areas and can drive the net and opponents off the puck, but has also developed the foot speed to separate and show finesse and finish on the rush and around the net," Froese said. "He's always played a smart game and now has some ice to put his tools to work."
He isn't alone.
And while Leason has pushed himself into first round consideration, Vasili Podkolzin has pushed himself into top-three thought.
Podkolzin wasn't completely off the radar, though.
Following a strong performance at the Russian U17 level, coupled with some positive international showings, he entered the year as a potential top-60 candidate.
Now, he's almost assuredly a top-six lock.
"It is undeniable that he has moved himself into the second best European-based player this season," said Dennis Schellenberg, head European scout for Future Considerations. "His offensive upside is very much likeable and he is smart too.
"He's a tough player to play against and what I like about him is the fact that he can kill off penalties and is used in penalty kill situations…he is really good in blocking shooting lanes and is able to block shots, which is not necessarily something you'd expect from an offensive catalyst playing on the wing."
Podkolzin led the Hlinka Gretzky Cup in August in goals with eight, and shared the tournament lead in points with eight (three goals, five assists) at the World Junior A Challenge in early December.
He turned in another solid performance with Russia at the World Juniors, with three assists in seven games.
"I think he was a bit underrated," Schellenberg said.
"Now, after the World Juniors, he seems like one of the frontrunners for third."
Podkolzin isn't the only one to use international showcases to rise in the rankings.
Philip Broberg, like Podkolzin, was already on the map before busting out on the big stage.
Big showings, coupled with steady development thereafter, cause big rises.
"I think he was one of the better players at the Hlinka Gretzky," said Future Considerations Swedish-based scout Christoffer Hedlund. "He utilized his amazing skating to help Sweden create scoring chances, I think he show great puck transportation skills as well. He protected the puck in a smart way and really used his big frame to his advantage. He also got to show that he has a very good shot from the point and that he can use his quick movement to get openings to use take advantage of it."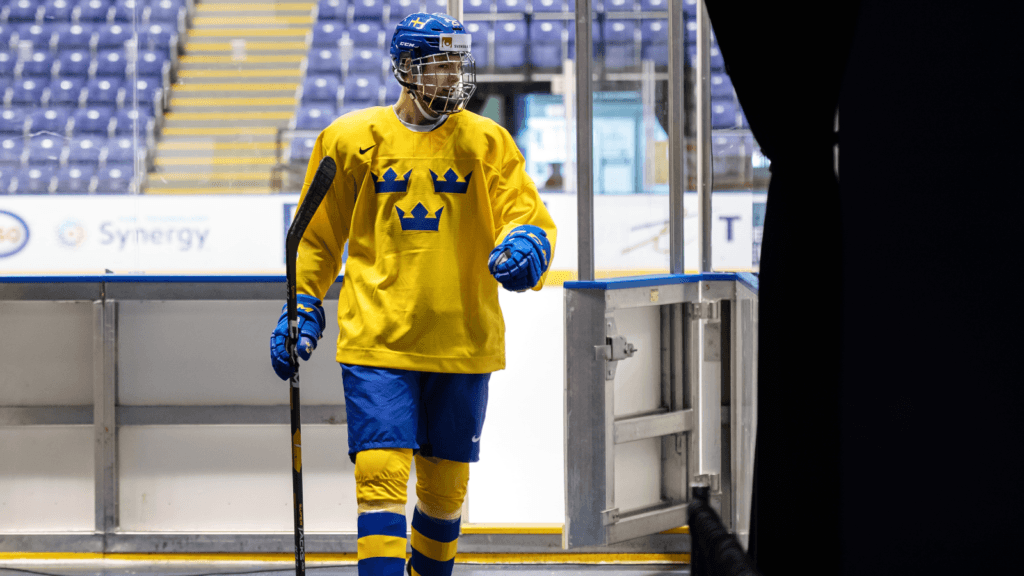 Photo: Joel Marklund / Bildbyrån
Broberg, a defenseman with AIK in Allsvenskan, has used much of that momentum to turn himself from a projected third rounder into a potential top-20 pick.
So too has Phillip Tomasino of the Niagara IceDogs of the Ontario Hockey League.
Tomasino could find himself the second skater from the OHL to be selected in 2019, behind Nick Suzuki, should he continue to trend in the right direction.
It might've been a stretch to suggest the notion last summer.
But the 17-year-old has shined on a veteran team, with 44 points (20 goals, 24 assists) in 41 games.
"He's taking advantage of the ice time he's been allotted but his playmaking skills have truly come into their own," said Ontario-based scout Zack Thompson. "He has shown a lot more confidence in his game. His play has demanded the ice time because it's still a very veteran team in Niagara."
Jordan Spence might not be set to grace the stage on the first day of the draft, but he's trending to be the first defenseman called from the Quebec Major Junior Hockey League.
It'd be a sign of some rapid development for the defenseman, who has 36 points (three goals, 33 assists) in 45 games as a rookie with the Moncton Wildcats of the Quebec Major Junior Hockey League.
"Spence was passed 250 times at the 2017 QMJHL Entry Draft, but with a great U17 season, he was elected No. 20 this past draft as an overager," said Quebec-based scout Andy Lehoux. "And since August, his development as been insane. He has gained confidence in his abilities and his overall game has really improved. He's a small, puck-mover similar to Ryan Ellis, but not bad defensively too.
"I feel like he's still super underrated."
Not any longer.
None of the risers are.
They've made sure of that.
And, as a result, they've certainly helped raise their stock on draft day.
You may also be interested in: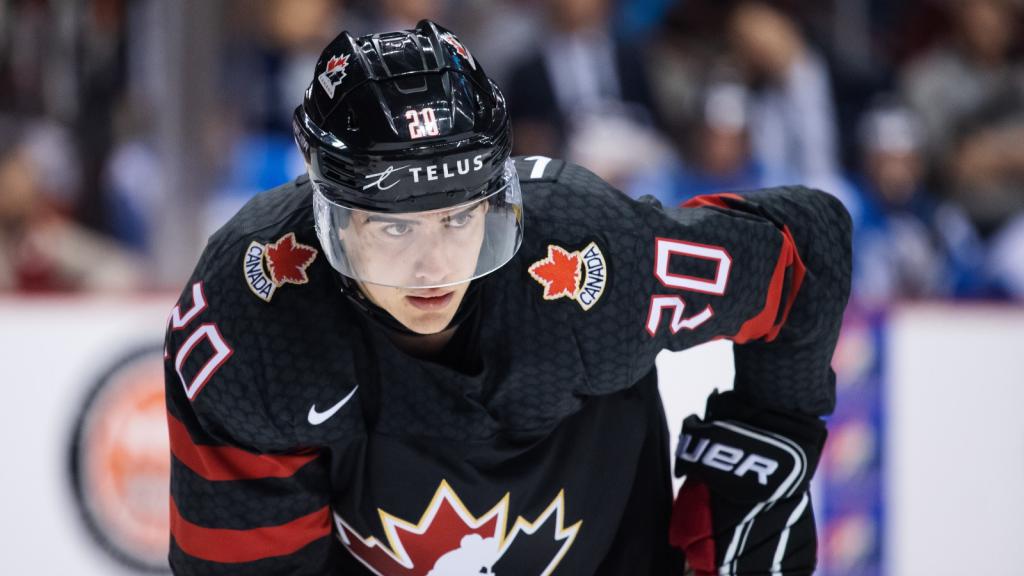 Moving Christmas to Vancouver – Leason hopes to celebrate holidays with gold
This article is about: