Column
Around the AHL: It's Crunch Time in Syracuse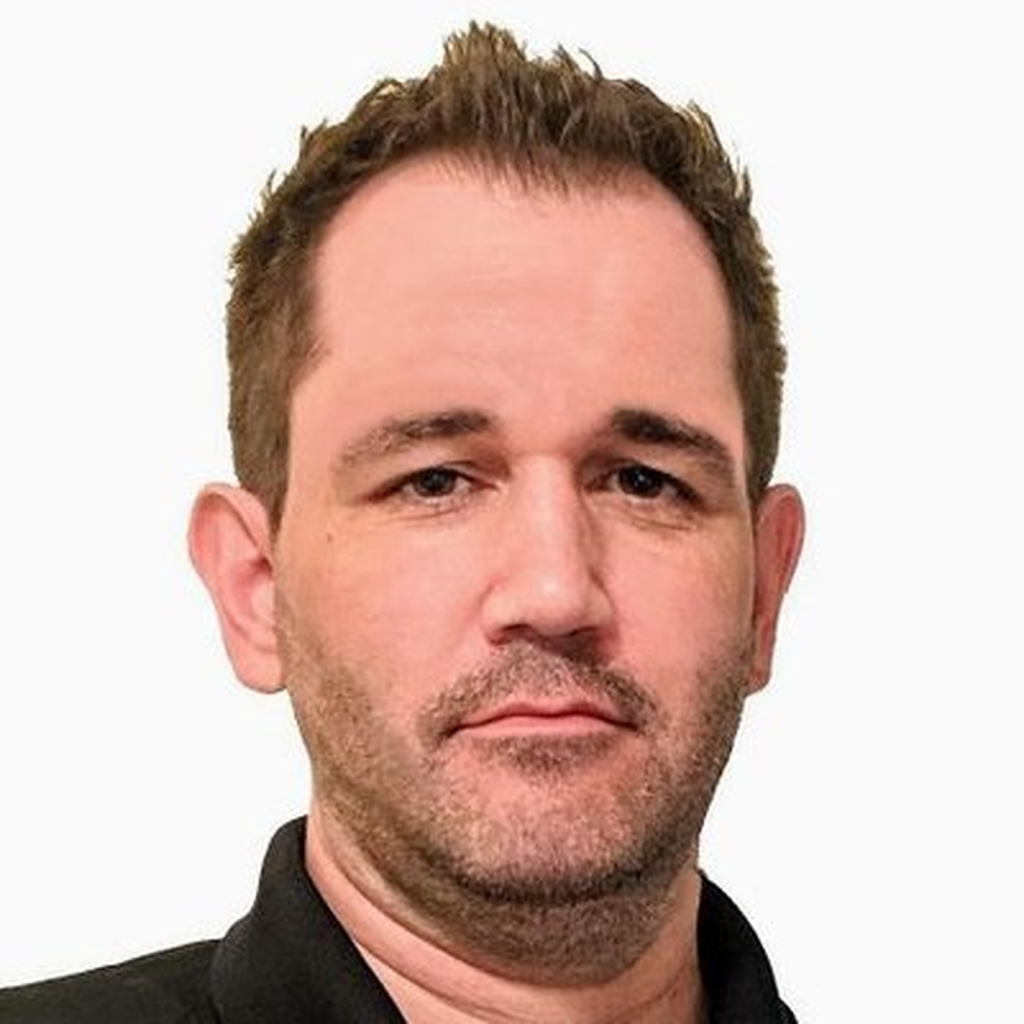 Patrick Williams
The Syracuse Crunch annually has been an AHL force, sending a steady stream of talent to the parent Tampa Bay Lightning while also piling up wins.
Development-wise, Yanni Gourde, Tyler Johnson, Mathieu Joseph, Alex Killorn, Cedric Paquette, Andrei Vasilevskiy, and Carter Verhaeghe are among the notable Syracuse alumni. The group also includes Lightning head coach Jon Cooper. Even Nikita Kucherov put in a 17-game stay with the Crunch in his first pro season, and Brayden Point had a late-season audition with the Crunch in 2015.
That talent has developed in a winning atmosphere through much of the Lightning-Crunch relationship, which is entering its eighth season. The affiliation produced a Calder Cup finalist in its first season in 2013. Syracuse returned to the Calder Cup final again in 2017 and has followed that effort with 100- and 102-point seasons. Last season those 102 points earned them a second-overall finish in the AHL before a first-round exit to the Cleveland Monsters.
Another strong crop of young skill is again in head coach Ben Groulx's line-up. Alex Barré-Boulet, an undrafted forward whose 34 goals as a rookie last season tied him with Verhaeghe for first in the AHL, is back. Defenceman Cal Foote, Tampa Bay's 2017 first-round pick taken 14th overall, has returned for his second pro season, while Dominik Masin continues to develop further. Syracuse also has a deep group of forwards that includes second-rounders Taylor Raddysh (18 goals last season as a rookie), Mitchell Stephens, and Boris Katchouk among others.
Lightning management also retooled the Syracuse veteran core this past summer, bringing in sniper Chris Mueller (whose 33 goals with the rival Toronto Marlies ranked second in the AHL last season), workhorse goaltender Scott Wedgewood, and forward Gemel Smith to join returnees Cory Conacher and Cameron Gaunce. After a season in Tampa Bay with very limited game time, feisty forward Danick Martel is back in the AHL. One-time Crunch captain Luke Witkowski also made his Syracuse debut last weekend and will be counted on to be a 20-minute presence on Groulx's blue line.
And Groulx himself is a strong NHL prospect entering his fourth season behind the Syracuse bench. Before taking the job in May 2016, Groulx amassed a 460-293-18-59 in the QMJHL with the Gatineau Olympiques along with three league championships. He put together a 131-67-14-16 regular-season record in his first three seasons with Syracuse, a .640 performance, and has earned a reputation for sending players to the NHL prepared.
Groulx also has high-pressure international experience with Hockey Canada that includes two stints at the IIHF World Junior Championship. As head coach of the 2015 club, he took Canada to a gold medal with a 7-0 performance.
After an up-and-down October, Groulx has the Crunch back to something of a winning form that has pushed their record to 5-3-2-0 through 10 games. Syracuse took back-to-back home wins last weekend against the Bridgeport Sound Tigers and Binghamton Devils before nearly pulling off a 3-in-3 weekend sweep on the road against the Hershey Bears in a loss. In their 5-1 victory against the Sound Tigers, they rattled off three goals in 57 seconds, including a pair spaced five seconds apart.
This weekend the Crunch welcome the Belleville Senators to Syracuse on Friday night before heading south on I-81 to visit the Wilkes-Barre/Scranton Penguins a night later. Those games start a run of six contests in nine nights for the Crunch; in all, they play 11 games in 22 nights to close out November.
After seven games in October, the November calendar will provide ample opportunity to develop a rhythm.
"We were getting there slowly but surely," Groulx said. "I thought we struggled early on at putting everything together, and now it's a little bit of the same thing. We don't have the consistency that is required to be successful in this league day in and day out. So [it is] something we address with our team, and it's about making every play and making sure that you do what's right. I think it goes with your preparation. It goes with your attitude. Some things we're doing better, but [there is] still a little bit in front of us to [improve]."
What Groulx's club has been able to rely on is excellent special-teams play while they resolve their 5-on-5 issues. The Syracuse power play is fourth in the AHL, clicking at 24.4 percent, while their fifth-ranked penalty kill is at a stout 90.9 percent. Groulx has drilled his players on the need for dependable special-teams performance to pull them through difficult periods.
"I think our team understands that special teams is an important part of the game," he said. "It can make you lose, it can make you win, it can make you have a comeback, and it can make you hope. So it's something we understand. I think our coaches are working extremely hard at that."
One lingering issue has been resolved for the Crunch. Tampa Bay management cleared up a crowded Syracuse crease last week, trading veteran Louis Domingue to the New Jersey Devils. That leaves Groulx with Scott Wedgewood and Spencer Martin as well as one-time World Junior Championship top name and Montreal Canadiens prospect Zach Fucale, who was recalled from the ECHL's Orlando Solar Bears earlier this week. Another veteran, Mike Condon, has been injured as well.
Wedgewood has been an established number-one at the AHL level, though he has an uncharacteristic 3-1-1 | 3.33 | .881 line through his first six games. But he steadied himself in Syracuse's back-to-back wins last weekend and is a good bet to return to his standard form. Domingue, a back-up last season in Tampa Bay (21-5-0 | 2.88 | .908), struggled with the Crunch before the trade. He went 2-1-1 | 3.81 | .863 in four games before departing for the New Jersey organization.
"So far we've thought our goaltending could have been better early on," Groulx acknowledged. "But it's I think it's more due to our inactivity than anything else. When you play only two games a week, it's one game [per] goalie. So, it's not easy on the team's, not easy on the goalies, and overall I think [they will be] okay, and we'll see. We'll see their game getting better as the season goes along."
Groulx also wants his players to learn hard lessons from their quick exit last spring against Cleveland, a playoff ouster that mirrored Tampa Bay's first-round loss to the Columbus Blue Jackets, Cleveland's NHL parent team. Despite Syracuse's strong regular-season finish, Groulx admits that he saw warning signs going into the postseason, a lingering unease that proved to be correct.
"I think our detail was not good enough," he said of his 2018-19 club. "It's something we struggled with our team all year last year."
"We're already better. I think our team understands what they have to do. Our leadership has been great. When I look at the Muellers, the Conachers,
the Gaunces, I believe they're great. I expect Witkowski to take a major role in that in that department. So, it's all about that. Your team has got to understand what's make them successful. And we talked last year, it was an everyday battle. This year. I think they understand better. And I think it shows on the ice. I think we're progressing."
"And when we win, we know why we win. And when we lose, we know why we lose. I think it's very simple as an explanation. But many times last year we would end up winning a game asking ourselves [how?].
"This year I think our game is slowly but surely getting in place, and I like what I see."
ONE STEP CLOSER FOR LUUKKONEN
Buffalo Sabres top goaltending prospect Ukko-Pekka Luukkonen has taken another step back toward a spot with the Rochester Americans.
Last season with the OHL's Sudbury Wolves, Luukkonen dominated. He went 38-11-2-2 | 2.50 | .920 in 53 regular-season games for the Wolves, a performance that won him the Red Tilson Trophy as the OHL's most valuable players as well as top goaltender of the year. He also took Finland to a gold medal at the IIHF World Junior Championship with a standout effort and joined the Amerks late in the regular season.
However, hip surgery has delayed a full-time entry into the pro game for Buffalo's second-round pick in the 2017 NHL Draft. Following his offseason recovery and rehabilitation, he reported to the Cincinnati Cyclones, Buffalo's ECHL affiliate last weekend. After a one-game rehabilitation start, he was reassigned to the Amerks.
The 7-3-1-1 Amerks have a light schedule this weekend with only a home date Friday night against the Binghamton Devils. However, their schedule intensifies next week when they undertake a run of seven games in 16 nights.
IF IT WASN'T FOR BAD LUCK….
Bad luck continues to beset Philadelphia Flyers prospect Sam Morin.
The 24-year-old defenceman, the 11th overall pick in the 2013 NHL Draft, now faces another lengthy rehabilitation process after tearing his right anterior cruciate ligament in a game Wednesday. The injury came during an AHL conditioning assignment with the Lehigh Valley Phantoms. The Flyers expect that he will miss the rest of the season; he also tore the same ACL in a 2018 playoff game with the Phantoms against the Charlotte Checkers and was out until this past February. He played two games last season with the Phantoms along with five contests for Philadelphia.
This season Morin had made one appearance with the Flyers before going to Lehigh Valley, where he played three games before Wednesday's injury.
His 2017-18 season that ended with his first ACL injury had already been hit hard by injuries. In all, he has been limited to 28 regular-season games between the Flyers and Phantoms since the start of that 2017-18 season.
AROUND THE A
Lehigh Valley has Flyers top forward prospect German Rubtsov once again. The Flyers loaned the 21-year-old, who went 22nd overall in the 2016 NHL Draft, to the Phantoms after a brief recall. He is 1-5-6 in eight games for the Phantoms after missing most of his rookie season with a shoulder injury. To replace Rubtsov, the Flyers added forward Mikhail Vorobyev from the Phantoms.
The Carolina Hurricanes and defenceman Alex Lintuniemi are ending their relationship. Carolina placed Lintuniemi, 24, on unconditional waivers as part of the process for the sides to terminate his contract. Lintuniemi signed with the Hurricanes this past summer and dressed for four games with Charlotte. After extensive offseason roster changes, the defending Calder Cup champion Checkers are 4-5-1-0 and seventh in the Atlantic Division. They start a two-game home series this weekend against the Springfield Thunderbirds.
Domingue's arrival should settle Binghamton in net. The 27-year-old has started Binghamton's past two games and is pairing with newcomer Gilles Senn. With Domingue in the organization, Binghamton sent Evan Cormier to the Adirondack Thunder, their ECHL affiliate.
Cleveland burned the Grand Rapids Griffins for three shorthanded goals in a 5-3 road victory on Wednesday. The Monsters have won five consecutive games (5-0-0-1) going into their two-game home series against the Laval Rocket this weekend. The Rocket are also hot with a 4-0-1-0 run. The Monsters will have goaltender Elvis Merzlikins on their roster. Merzlikins, 25, was 0-2-1 | 3.91 | .882 in four games for the Blue Jackets in his first North American season. A 2014 third-round pick by Columbus, he played parts of six seasons in the NLA with Lugano, where he was the league's top goaltender in 2015-16 and 2017-18. With Merzlikins going to Cleveland, the Blue Jackets recalled Monsters goaltender Matiss Kivlenieks. The 22-year-old was 5-1-1 | 2.37 | .909 in five AHL games. Defenceman Adam Clendening also is on recall to Columbus.
Belleville will have Ottawa Senators forward Colin White on a conditioning assignment this weekend. He spent much of 2017-18 with Belleville before graduating to Ottawa last season and going 14-27-41. That earned him a new six-year contract. White, 1-1-2 this season in Ottawa, has been out of the line-up with a lower-body injury. However, Belleville will without forward Jonathan Davidsson, who was recalled to Ottawa. The 21-year-old has gone 1-2-3 in eight games with Belleville. He was part of the return in the Matt Duchene trade to Columbus last season.
Vegas Golden Knights prospect Lucas Elvenes has continued to dominate the AHL as a rookie with the Chicago Wolves. The 2017 fifth-rounder is tied for the AHL scoring lead at 19 points with Grand Rapids Griffins veteran Chris Terry. The 20-year-old Elvenes, who is 5-14-19, played last season for Rögle of the SHL before joining the Wolves for their run to the Calder Cup Final. The Wolves will be without a pair of prospects in forward Nicolas Roy and defencemen Nic Hague after the Golden Knights recalled the pair on Thursday. Hague, the 34th pick in the 2017 NHL Draft, had a strong rookie season in 2018-19 for the Wolves. Roy had one assists in seven games for the Wolves; he was acquired from the Carolina organization in the Erik Haula trade and had 17 goals last season for Charlotte.
Defenceman Oliver Kylington is back in the AHL after the Calgary Flames assigned him to the Stockton Heat. After parts of four seasons with Stockton, Kylington seemingly had started to stick in Calgary. He played 38 regular-season games last season with the Flames, plus 14 of their first 19 contests this season. Still only 22 years old, Calgary chose him in the second round of the 2015 NHL Draft, and he started in the AHL as an 18-year-old in 2015-16. With Kylington going to Stockton, the Flames recalled veteran Brandon Davidson. The Heat (7-1-1-1) will make a two-game trip to play the Tucson Roadrunners tied for first in the Pacific Division with 16 points. The Roadrunners' eight wins are tied for the AHL lead, and they share that first-place divisional tie with Stockton and the Ontario Reign. All three clubs missed the postseason in 2018-19. The Heat will continue their season series with the Roadrunners next week with a rematch in Stockton.
You may also be interested in: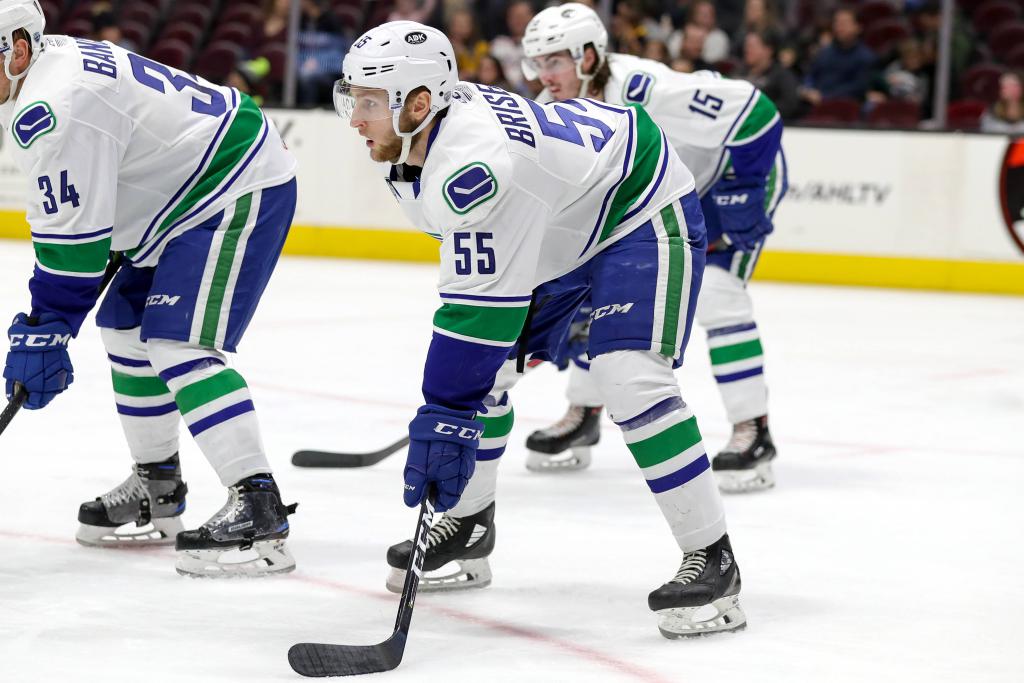 Around the AHL: The Utica Comets are Streaking Across the AHL
This article is about: