Scouting Reports
The EliteProspects Rinkside 2020 NHL Entry Draft Swedish Watch List
Many have cited the 2020 NHL Entry Draft as having potentially the strongest Swedish class in a long time. There's a good chance we'll see at least two Swedish players in the first five picks, and another one not far behind.
There's more to this crop of Swedes than the top names, though. There's a group of players lurking in the late-first-, second-round, and beyond that offer their own sense of intrigue.
When the final horn goes, it's possible that the draft Montreal will have seen more Swedes taken than in any year prior.
This article intends to look at ten such players from this region worth your attention. This class is so deep with high-end talent that some quality players just won't make the cut. Oskar Magnusson, and Anton Johannesson, in particular.
Lucas Raymond, W, Frölunda HC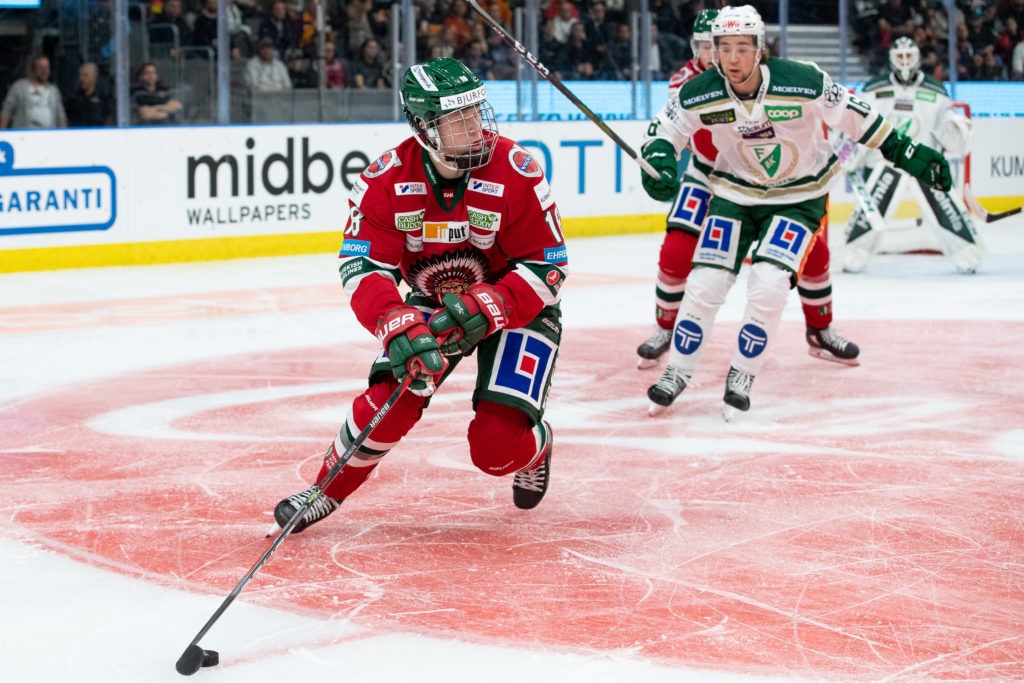 Access this article with EP Premium
Go Premium to access this article
Register your Premium-membership at eliteprospects.com to get access to this article and more quality, in-depth coverage at EP Rinkside
This article is about: