Column
Around the AHL: Falling Stars in Texas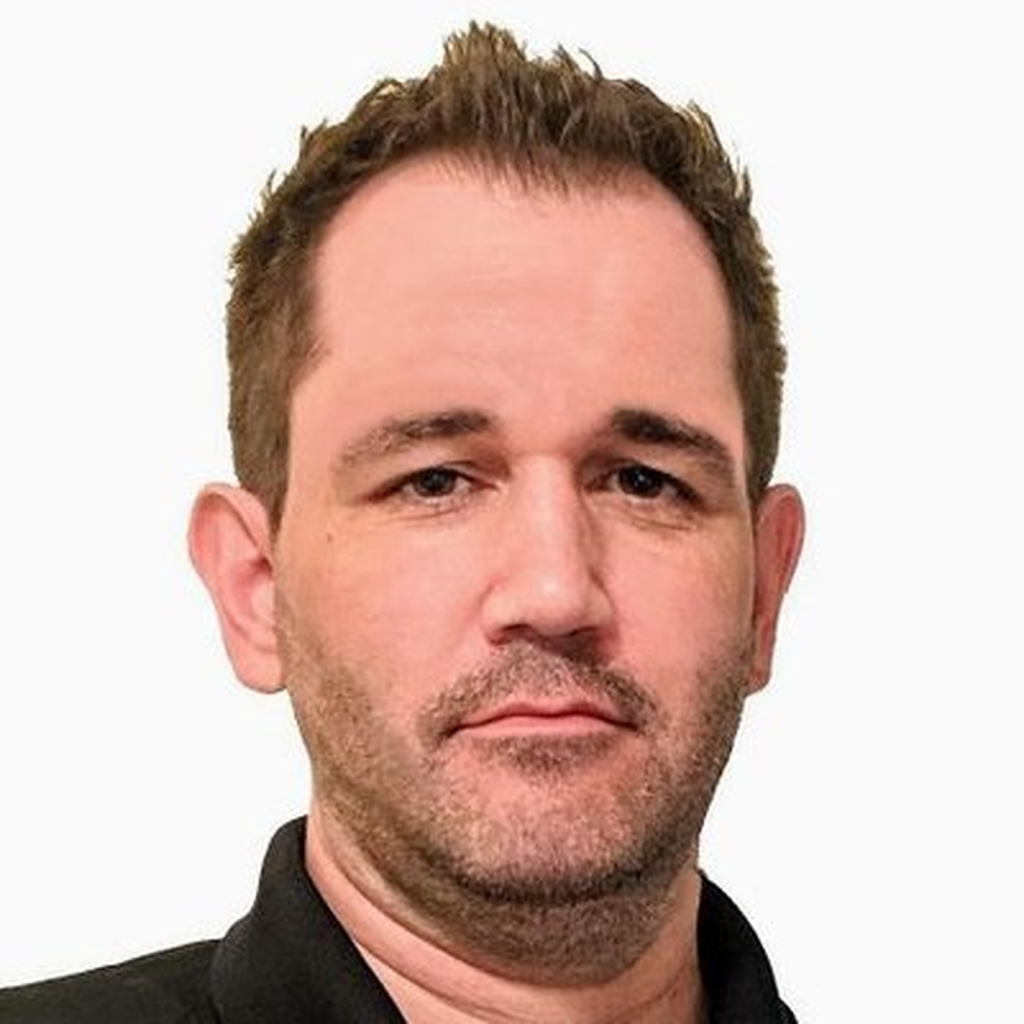 Patrick Williams
This weekend the Texas Stars return to Toronto for the time since the 2018 Calder Cup Final, but they will do so under very different circumstances.
Seventeen months ago, the Stars forced the Toronto Marlies to Game 7 before finally bowing out. The Stars took two wins in Toronto, where the Marlies had finished fourth overall in home victories in the regular season. That Marlies team, the Macgregor Kilpatrick Trophy winner as the AHL's regular-season champion, also finished 22 points ahead of Texas. Roope Hintz, Jason Dickinson, Denis Gurianov, and Justin Dowling have emerged as NHL graduates from that Texas roster.
[Read more: EP Rinkside Prospect Pool Rankings: No. 20 Ranked Dallas Stars]
But this time the Stars will bring a nine-game winless slide (0-8-0-1) into Toronto following a 2-1 road loss to the Manitoba Moose on Wednesday night. They outshot the Moose, 37-16, but ran into hot Manitoba goaltender Mikhail Berdin.
That loss has Texas (3-10-0-2) stuck last overall in the AHL with eight points; their .267 point percentage is also last. The Stars had dug out of an 0-3 start to the regular season by taking three consecutive wins before their current slump began. They have not won since October 19th, a home victory against the Grand Rapids Griffins. Texas has been outscored 56-33 this season.
Roster moves have hit Texas as well this week. The parent Dallas Stars summoned second-year forward Nick Caamano this past Tuesday before recalling rookie centre Rhett Gardiner on Thursday. Gardiner, a rookie out of the University of North Dakota, is fourth in scoring for Texas with 3-3-6 in nine AHL games.
Depending on one's perspective, it could be said that the underlying statistical numbers paint a mixed picture for the Stars, who do have a roster capable of competing within that Central Division.
Experienced forwards Tanner Kero (0-6-0 in 15 games ) and Michael Mersch (1-2-3 in 15 games) have established offensive track records and figure to rebound at some point. Forward Adam Mascherin, who had an 18-goal rookie season in 2018-19, has yet to score this season. Liiga import forward Joel Kiviranta has been held to 1-3-4 so far in his first North American season; last year he hit 16-15-31 in 48 regular-season games for Sport Vaasa. Joel L'Esperance ripped 30 goals in 54 regular-season contests last season and is at three goals through 11 games. Undrafted rookie forward Tye Felhaber, whose 59 goals in 68 regular-season OHL games for the Ottawa 67's garnered interest from NHL clubs before he signed with Dallas, is seeing the gap between the AHL and CHL first-hand. He has one assist in 14 games.
And as far as special-teams play goes, Texas is 19th in the AHL on both the power play and penalty kill.
Quick math can provide some potential optimism, however. Texas has averaged 30.5 shots per game, 12th-best in the AHL. But they have been beset by a league-worst 6.8 shooting percentage, which has them stuck 30th in the AHL at 2.20 goals per game. If they could have nudged that shooting percentage closer to a mid-range 9-9.5 percent level, that would have pocketed them an extra 10-12 goals so far this season. Those are goals that a team that has played in 10 one- or two-goal games desperately has lacked.
Improved goaltending would also help. Fourth-year pro Landon Bow is 2-6-0 | 3.25 | .892 in nine contests. Texas also has rookie Jake Oettinger, the 26th pick in the 2017 NHL Draft. He took control of the Texas net late in the 2018-19 regular season after leaving Boston University to turn pro.
But the leap from the NCAA to the AHL is also a dramatic one for goaltenders, and Oettinger has been tested. He was a Hobey Baker Award nominee last season after going 16-16-4 | 2.45 | .926 in 36 games last season for the Terriers. This season in the AHL, he is at 1-4-4 | 3.34 | .897 in his nine appearances. Head coach Derek Laxdal has pulled each goaltender once in the team's past four games.
After they are through with Toronto, the Stars face six consecutive Central Division match-ups – five of them at home – before they return to the Eastern Conference in the first week of December for a trip to see the Wilkes-Barre/Scranton Penguins.
The always-competitive Central Division is again a gauntlet this season, and the Stars' poor start has put them in danger of falling out of contention early. With a difficult schedule ahead, they are already eight points below the playoff line. As it is, they will need to assemble a string of points at some point this season to undo at least a portion of the damage inflicted by this slide.
ON THE MEND
Buffalo Sabres rookie goaltending prospect Ukko-Pekka Luukkonen continues to ease back into action with the ECHL's Cincinnati Cyclones after offseason hip surgery.
Luukkonen, 20, shut out the Allen Americans, 2-0, in his latest start for the Cyclones, Buffalo's ECHL affiliate. In three games with Cincinnati, he is 2-1-0 | 1.65 | .932. Buffalo chose him in the second round of the 2017 NHL Draft, and he closed out his OHL career with a standout 2018-19 season.
[Read more: EP Rinkside Prospect Pool Rankings: No. 13 Ranked Buffalo Sabres]
In 53 regular-season games for the Sudbury Wolves, Luukkonen put up a 38-11-2-2 | 2.50 | .920 line. That effort earned him the Red Tilson Trophy as the OHL's most valuable players along with top goaltender honours. He also squeezed in a gold medal in net for Finland at the IIHF World Junior Championship.
For now, Buffalo's AHL affiliate, the Rochester Americans, are going with an Andrew Hammond–Jonas Johansson tandem. Johansson pulled out a 4-3 Amerks home win on Wednesday against the Syracuse Crunch.
MAKING UP FOR LOST (ICE) TIME
Syracuse head coach Ben Groulx is excited to see Luke Witkowski's return to Syracuse, where they were together early in the 2016-17 season. Witkowski will bring 131 games of NHL regular-season experience with him to the Syracuse dressing room.
"He is a gentleman," Groulx said of the 29-year-old who can also play forward if necessary. "He commands respect in the room. He's a hard worker. He is going to bring depth to our club, confidence, physically is very solid. So we need that, obviously. He needs time to get his game back, so we'll go day-by-day with him, but we're very pleased to have him back with us."
Breaking into the Tampa Bay line-up full-time is a test for any player, and Witkowski had not been an exception. After being limited to 34 games last season, he had exceeded 10 minutes in only three of his first 12 appearance for the Lightning this campaign. After clearing waivers, he reported to Syracuse on November 3rd and made his AHL season debut with the Crunch that same night. He has gotten the ice time that he needed, playing five games in 11 nights for the Crunch. Syracuse is at home twice this weekend.
"It's good to be back in the room to be playing over 20 minutes," Witkowski said. "Here I've just got to keep it simple for me, play a good defensive game. I think I'm a little bit more relaxed. I know that I can play in this league."
The AHL brand can be quite scrambly and rambunctious, something that all defencemen must cope with regularly.
"It's a little bit of adjustment, the style down here can get a little scrambly at times, but I also feel that I have a little bit more composure with the puck."
Groulx will count on Witkowski to bring reliable defensive play and leadership to the club, but the Lightning need Witkowski to take something from the experience as well.
"I'm liking that I'm going to be playing over 20 minutes," Witkowski said. Get back to where I was when I got called up for a reason [in 2016-17] and get the confidence back."
ON THE MOVE
San Antonio Rampage forward Klim Kostin is on recall to the parent St. Louis Blues. Now 20 years old, he went 31st overall to St. Louis in the 2017 NHL Draft and entered the AHL at age 18 with the Rampage in 2017-18. He has broken loose in his third season, going 3-5-8 in 14 games for the much-improved Rampage.
Another first-rounder, defenceman Adam Boqvist, is going the opposite direction. The Chicago Blackhawks sent him to the Rockford IceHogs, their AHL affiliate, after he dressed for six NHL games and collected his first NHL goal. The eighth overall pick in the 2018 NHL Draft, he had also picked up one goal in six AHL appearances before his recall on October 31st.
Injuries in net for the Colorado Avalanche have the Colorado Eagles with a new look. First, Philipp Grubauer's injury prompted Adam Werner's recall. Then Pavel Francouz, a workhorse last season for the Eagles, was injured this past Tuesday on the road against the Winnipeg Jets. That situation pressed Werner into action, and he delivered a 40-save night in his NHL debut. With Francouz out, the Avalanche put in a call for Eagles veteran Antoine Bibeau. The moves mean that the Eagles will go with Hunter Miska and Mason McDonald. Each goaltender is new to the organization this season. Miska played 25 games for the Tucson Roadrunners last season. McDonald, meanwhile, was a 2014 Calgary Flames second-round pick who spent last season in the ECHL.
Long-time Detroit Red Wings defenceman Jonathan Ericsson is on his way back to the NHL after a three-week stay in Grand Rapids. In October the 35-year-old returned to the AHL for the first time since the 2008-09 season when he was a then-prospect with the Griffins; this time he was 0-2-2 in 10 AHL appearances. Detroit also summoned fellow blueliner Joe Hicketts.
AROUND THE A
The Laval Rocket have continued their turnaround after two non-playoff seasons. Their eight-game point streak (6-0-2-0) has pushed them past the Marlies for first place in the North Division. In a 5-4 home loss to the Belleville Senators on Wednesday, they had taken a 2-0 lead before the visitors rallied. But with a hat trick from forward Charles Hudon, Laval managed to get the game to overtime
Former Charlotte Checkers defencemen Alex Lintuniemi went home to Finland to join the Lahti Pelicans. The 24-year-old had been a 2014 second-round pick by the Los Angeles Kings and played four seasons in that organization at the AHL and ECHL levels. He signed this past summer with the Carolina Hurricanes, but he only played four games with Charlotte. The Checkers also have brought in forward Casey Bailey on a tryout deal. After spending last season in the KHL, he went to training camp with the Hershey Bears but did not stick there. However, he had eight goals with the ECHL's South Carolina Stingrays, prompting a Charlotte club in need of offence to give him an opportunity. The Checkers visit Hershey for a pair of Atlantic Division games after they met in the second round of the Calder Cup Playoffs last season.
Stockton Heat defenceman Oliver Kylington had a hat trick in his second AHL game after being assigned by Calgary. That game was a 7-6 road loss at Tucson last weekend in which the Heat used four power-play goals to rally after going down 5-1. The teams will see each other again at Stockton on Friday night with the Roadrunners one point ahead of the Heat for the Pacific Division lead. Tucson has won four games in a row, including a two-game home sweep of the Heat last weekend.
Reigning AHL most valuable player Daniel Carr is giving his former team, the Chicago Wolves, a taste of what he dished out to opponents last season. Carr was 30-41-71 in 52 regular-season games for the Wolves last season and helped carry the team to the Calder Cup Final. However, he signed with the Nashville Predators after playing only six NHL games last season for the Wolves' parent club, the Vegas Golden Knights. After making the Nashville roster out of training camp, Carr has found himself back in the AHL again. Now with the Milwaukee Admirals, a long-time Wolves rival, Carr led his new club to a 6-3 win against his former team on Wednesday. He had 2-1-3 in the game and is up to 7-6-13 in 11 AHL games. Milwaukee also pounded in five power-play goals in the victory. At 9-3-1-2, Milwaukee holds a two-point lead on the Iowa Wild for the Central Division lead.
A 9-3 road loss to the San Diego Gulls on Wednesday night has the San Jose Barracuda holding a five-game losing streak. San Diego blitzed the Barracuda for five third-period goals to blow the game open. Top goaltending prospect Josef Korenar surrendered nine goals on 32 shots in net for San Jose.
You may also be interested in: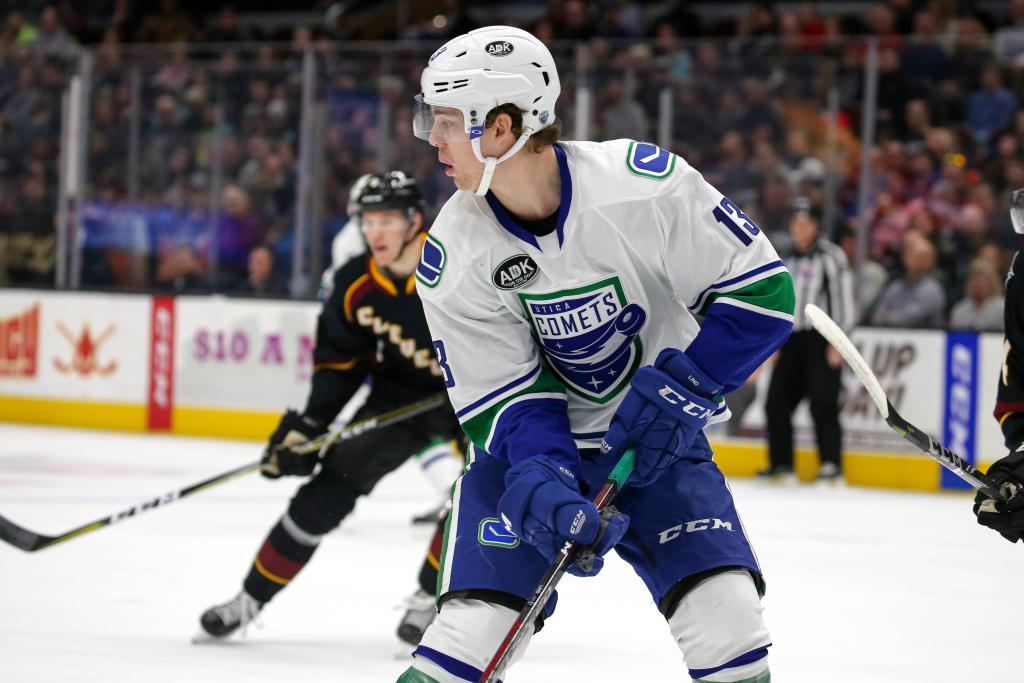 WILLIAMS: AHL Preview – A Team-by-Team, Prospect-by-Prospect Look at the League
This article is about: