Column
Around the AHL: Charlotte Checking for That Championship Standard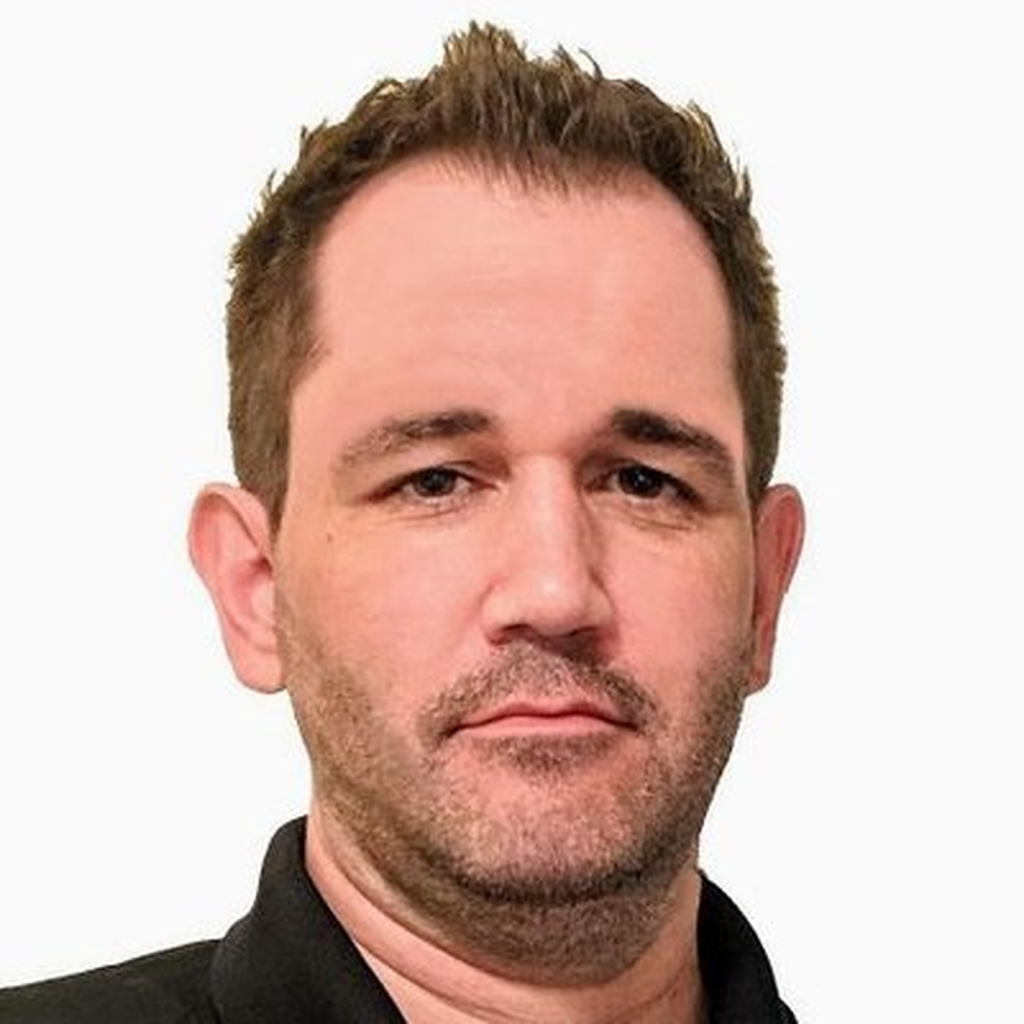 Patrick Williams
On more than a few nights last season, the Charlotte Checkers could find a gear that opponents could not match.
That blend of skill, a steadfast commitment to a system that struck a balance between aggressive puck pursuit and positional play, and a top-notch work ethic took the Checkers to a 51-win regular season. Next, they churned through the Calder Cup Playoffs and finished off the Chicago Wolves in a five-game final.
But offseason departures ravaged the Charlotte roster and have left the remaining holdovers fighting to re-establish that 2018-19 standard.
Forward Martin Necas and defenceman Haydn Fleury earned promotions to the parent Carolina Hurricanes. Forward Andrew Poturalski, the AHL's most valuable player in the postseason, signed with the Anaheim Ducks, captain Patrick Brown took an opportunity in the Vegas Golden Knights organization, and forward Tomas Jurco went to the Edmonton Oilers. Defenceman Trevor Carrick (San Jose Sharks), plus forwards Nicolas Roy (Vegas) and Aleksi Saarela (Chicago Blackhawks) left in trades. Blueliner Jesper Sellgren, a helpful addition during the postseason, returned to the SHL on loan to Luleå. AHL regulars Josiah Didier, Zach Nastasiuk, Dan Renouf, Bobby Sanguinetti, Nick Schilkey, and Dennis Robertson signed elsewhere, as did ace back-up goaltender Dustin Tokarski.
That left goaltender Alex Nedeljkovic, defencemen Jake Bean and Roland McKeown, along with forwards Clark Bishop, Julien Gauthier, Morgan Geekie, and Steven Lorentz as the lone returnees with at least one full AHL season. Forward Janne Kuokkanen is also back after surgery ended his 2018-19 season early; the Hurricanes also won the free-agent race for Quinnipiac defenceman Chase Priskie, who has started well in Charlotte. And when forward Eetu Luostarinen has not been with Carolina, he has been a much-needed boost to the Charlotte offence.
But all of that change means that the 6-7-2-0 Checkers sit seventh in the Atlantic Division when they resume play Friday night, a road game against the Lehigh Valley Phantoms. The start has them six points below the divisional playoff line as they wrap up a five-game road trip on Saturday night with a visit to see former head coach Mike Vellucci, who now holds the same job with the Wilkes-Barre/Scranton Penguins. Next week they have further tough tests with a pair of two-game home series against the Cleveland Monsters and Providence Bruins.
They are coming off a 3-2 loss at Lehigh Valley on Wednesday night after again spotting an early lead for the sixth consecutive game. That is a problem for a club averaging 2.63 goals per game, 25th in the AHL. While Charlotte has been able to average 30.2 shots per game –14th in the AHL – finishing those chances has been a challenge. Those issues have prompted the Checkers to dip into the free-agent market twice in the past 10 days.
First they picked up forward Casey Bailey on a PTO from the ECHL's South Carolina Stingrays. Bailey, 28, spent last season in the KHL, but he has been a 20-goal player at the AHL level in the past and is off to a 1-2-3 start in his three appearances with the Checkers. Next, the Checkers signed forward Kerby Rychel to a one-year AHL contract earlier this week. Last season Rychel had 23-20-43 in 57 games with the Stockton Heat. The 24-year-old spent the start of the season in the KHL with Nizhnekamsk, where he was without a point in seven games. Rychel started his career in the Columbus Blue Jackets organization after going 19th overall in the 2013 NHL Draft and won the Calder Cup in 2016.
At 32 years old, Ryan Warsofsky is the AHL's youngest head coach. He took over the Charlotte job after working on Vellucci's staff last season as an assistant coach and orchestrating a dynamic penalty kill. This season has forced Warsofsky, who had two seasons as an ECHL head coach in the Washington Capitals organization before going to Charlotte, with plenty of challenges to sort through.
"You have to turn the page and get back to coaching and teaching and getting these guys to understand what it takes to do it every night," Warsofsky said of his task.
"I think that's kind of what we're going through right now, how we have to play. It's just extremely hard, extremely structured. And at times we get away from it. We're not deep enough, we don't have that high-end skill."
"So, we'll figure it out. We're going to keep learning and keep teaching. And we'll figure it out. We have guys that were here last year who understand what it takes to win important hockey games."
That means that Warsofsky is leaning on his returnees, players who have their names engraved on the Calder Cup.
"These guys have played meaningful games down the stretch last year, fast, high-paced with a lot of energy, a lot of skill, and it's up to those guys to lead the charge."
Bean, the 13th pick in the 2016 NHL Draft and a top-end Carolina prospect, is one such player. Last season he earned a spot on the AHL All-Rookie Team after he was 13-31-44 in 70 regular-season games, following that with a prominent role on the Checkers' march through four playoff rounds.
"It has been tough," Bean acknowledged of this start. "We're struggling a little bit to find [last year's standard], but we just got to kind of keep working, and hopefully things will start [to be resolved]."
Nedeljkovic, a fourth-year pro, will be another critical piece for the Checkers after he won the "Baz" Bastien Memorial Award as the AHL's top goaltender last season while also taking a spot on the AHL First All-Star Team. He was 34-9-5 | 2.26 | .916 and then fashioned a 10-4 playoff record in a standout tandem with Tokarski.
This season he struggled early and was pulled in his third start of the season on October 18th after allowing three goals on five shots in a road loss. But he has started to heat up lately, find his typical high form, and shut out the Hershey Bears last weekend to help the Checkers split a two-game road series. Through eight games, he is 2-5-1 | 2.80 | .903 while pairing with fellow Calder Cup-winning goaltender Anton Forsberg, who won it in 2016 while in the Columbus organization.
"We're kind of hot and cold," the 23-year-old netminder said. "Some nights we have it, some nights we don't. We've got a lot of new guys, and that has been the biggest adjustment, trying to get used to each other and trying to figure each other out. And it's getting there. You know, you're having good nights, you can see it, guys are starting to get comfortable. We just have to start piecing [it] together every night. You know, I think right now the mindset just isn't there 24-7."
The guy behind the bench gives players like Bean and Nedeljkovic ample hope, however.
"[Warsofsky] is a hard worker, you can definitely tell that when played was a guy who was the hardest-working guy on the ice," Nedeljkovic said. "Doesn't matter who he was playing against, he wanted to be the toughest guy to play against. I think right now he's trying to get that mindset drilled into our heads, and it is taking a little longer than some of us would have liked. But we're working on it."
ON THE MOVE
Sheldon Keefe's promotion to head coach of the Toronto Maple Leafs has not slowed down the team's AHL affiliate, the Toronto Marlies.
The Marlies finished off visiting Laval Rocket with a 2-1 overtime win on Wednesday night and took sole possession of first place in the North Division. They are 7-0 at Coca-Cola Coliseum this season. That home success will be tested again this weekend when they host the Manitoba Moose, who have won seven in a row. With Keefe on his way to Arizona to join the Leafs, Marlies assistant coaches Rob Davison and A.J. MacLean handled the team's bench in their home against Laval. A longer-term coaching plan has not been announced yet.
Keefe won the 2018 Calder Cup with the Marlies and took the team to two other appearances in the Eastern Conference Final. In all, he was 199-89-22-9 (.672) with his fifth AHL season underway. The Marlies also had a pair of 54-win seasons that twice earned them the Macgregor Kilpatrick Trophy as the league's regular-season champion.
Keefe is the latest member of that 2018 Calder Cup team to graduate to the Leafs. Travis Dermott, Frederik Gauthier, Justin Holl, Andreas Johnsson, and Trevor Moore are among the Marlies alumni now with the Leafs.
ON THE MOVE
The up-and-down Wolves added a big weapon in veteran forward Brandon Pirri, who joined the team after his assignment from the parent Golden Knights. Pirri, 28, had 18-24-42 in 29 regular-season games for the Wolves last season before earning a midseason NHL recall. After a 2-8-0-0 slide, the Wolves are stuck at ninth place in the Western Conference.
Former New York Rangers prospect Brandon Halverson will get another shot at an AHL goaltending job after beginning the regular season in the ECHL. The Providence Bruins added the 23-year-old from the Norfolk Admirals via a PTO. Halverson was 2-6-3 | 3.85 | .893 in 11 games with the Admirals. The Rangers drafted him in the second round of the 2014 NHL Draft, and he spent three seasons between the Hartford Wolf Pack and the ECHL. He was not retained after last season and went to training camp with the Leafs before landing with Norfolk.
Carrying an 11-game losing streak (0-10-0-1) into play this weekend, the Texas Stars acquired forward Anthony Louis from Charlotte for future considerations in an AHL trade this week. The 24-year-old had signed with Charlotte this past summer and was 1-0-1 in eight games. Last season with the Rockford IceHogs, he had 12-22-34 in 74 regular-season games; that followed a 14-30-44 rookie season with Rockford in 2017-18. He was drafted by the Blackhawks in the sixth round of the 2013 NHL Draft and spent four NCAA seasons at Miami-Ohio.
Rockford also will have a new forward in the line-up after the Blackhawks picked up Joseph Cramarossa in a deal with the Pittsburgh Penguins for forward Graham Knott. The 27-year-old Cramarossa was 2-1-3 in nine games for Wilkes-Barre/Scranton this season. He has also been in the AHL with the Anaheim and Calgary organizations. Knott, 22, will report to Wilkes-Barre/Scranton after spending the start of this season in the ECHL. He was a Chicago second-round pick in the 2015 NHL Draft and had spent his first two pro seasons with Rockford. Wilkes-Barre/Scranton has won five in a row going into this weekend.
The Colorado Eagles have their goaltending tandem back from the parent Colorado Avalanche. Veteran Antoine Bibeau was reassigned to the Eagles on Tuesday, one day after Adam Werner was returned. Bibeau was 1-0-0 | 3.27 | .881 in two games with the Avalanche. An injury earlier this season has limited him to one game with the Eagles. Werner had a 40-save shutout in his NHL debut last week; he is 5-4-0 | 2.88 | .908 in the AHL after coming to North America from the SHL. The Eagles returned former Calgary Flames prospect Mason McDonald to their ECHL affiliate, the Utah Grizzlies.
AROUND THE A
Rangers forward prospect Lias Andersson picked up a goal in his first game with Hartford after being assigned to the AHL at the beginning of the week. Andersson, 21, had the lone goal in a 3-1 home loss to the Syracuse Crunch this week after playing 17 games with the Rangers (0-1-1). He has spent time in each of the past two seasons with the Wolf Pack after the Rangers took him seventh overall in the 2017 NHL Draft.
Buffalo Sabres rookie goaltending prospect Ukko-Pekka Luukkonen is continuing to make a strong bid to join the Rochester Americans soon. Assigned to the ECHL's Cincinnati Cyclones after offseason hip surgery, he was named the ECHL Warrior Hockey ECHL Goaltender of the Week after a pair of shutouts last week. The 20-year-old Luukkonen, a second-round pick by Buffalo in the 2017 NHL Draft, has gone 3-2-0 | 1.79 | .925 in five games with the Cyclones, Buffalo's ECHL affiliate. Last season in the OHL, he went 38-11-2-2 | 2.50 | .920 in 53 regular-season games with the Sudbury Wolves, winning the Red Tilson Trophy as the OHL's most valuable player and league goaltending honours.
Daniel Carr continues to shred opposing defences for the streaking Milwaukee Admirals, who have won eight consecutive games to move into a tie with Hartford for the AHL lead. He has an eight-game point streak (8-7-15) and had the deciding tally in a 6-5 shootout win at the Iowa Wild earlier this week, giving him 9-9-18 in 14 AHL games this season. Carr was 30-41-71 in 52 regular-season games last season for the Wolves and was named the Les Cunningham Award winner as the AHL's most valuable player. He signed with the Nashville Predators this past summer and made the team out of training camp before eventually being assigned to Milwaukee.
The Wolves could not make their 1,000th regular-season home game a successful outing, dropping a 5-3 decision to the San Antonio Rampage this past Tuesday night. They started play in the 1994-95 season in the former International Hockey League and operated as an independent franchise until moving to the AHL in 2001. They are 588-305-9-36-62 at home and have won four championships, including a pair of Calder Cups.
You may also be interested in:
BURKE: Why the Carolina Hurricanes Wanted Dominik Bokk
This article is about: