Column
Around the AHL: It's too Early for AHL Teams to Count Their Blessings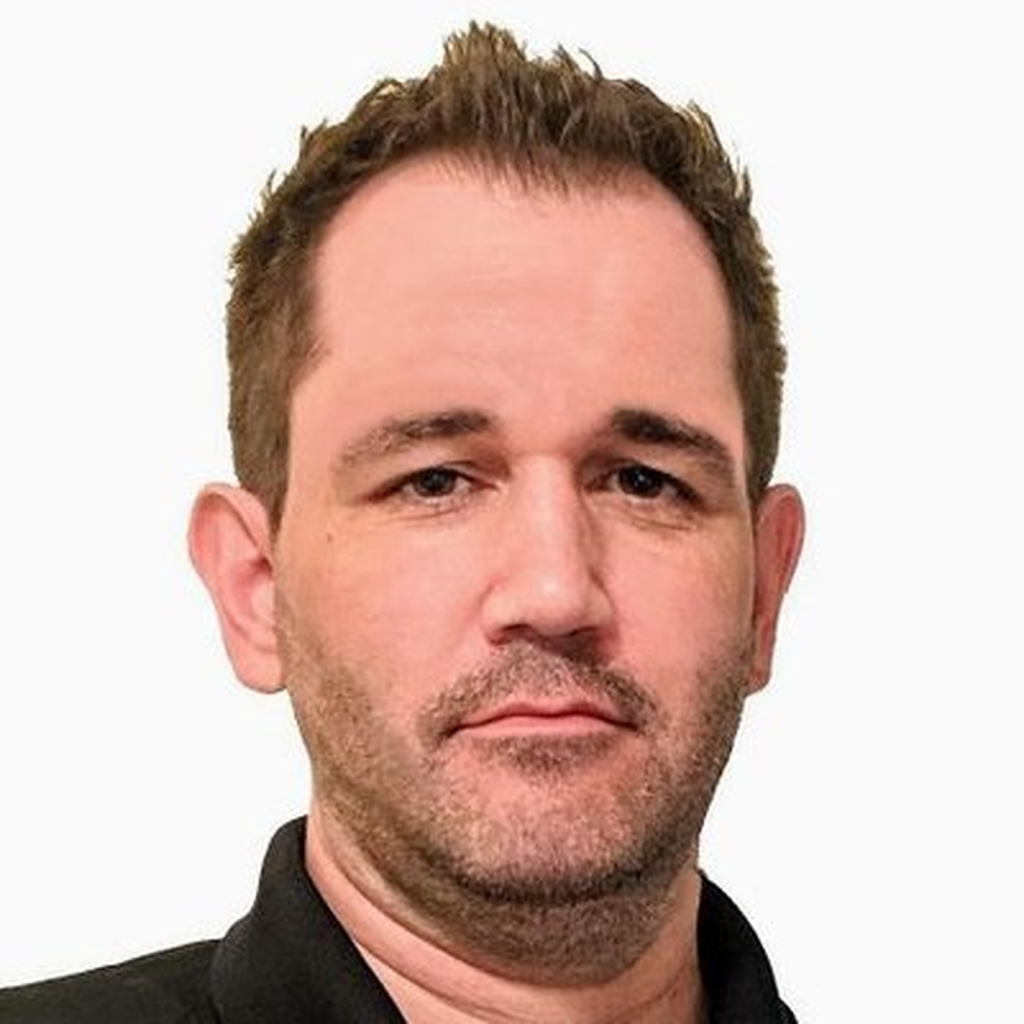 Patrick Williams
The statistical rule-of-thumb in hockey is that the playoff picture at American Thanksgiving should hold through the end of the regular season.
Well, usually. Last season, of course, the St. Louis Blues awakened after a disastrous first half, ripped through the second half of the season, and then won the first Stanley Cup in team history some five-and-a-half months later.
That volatility can be even more intense at the AHL level, where constant player movement, sharp development curves, and an often-intense second-half schedule has shaken up many a playoff picture over the years.
How well did the Thanksgiving theory hold up in the AHL last season?
Ten teams that were above the playoff line on November 22, 2018 — Thanksgiving morning in the United States — eventually went on to qualify for the Calder Cup Playoffs. Three teams in each conference eventually fell out of contention.
The Belleville Senators, Bridgeport Sound Tigers, Charlotte Checkers, Cleveland Monsters, Lehigh Valley Phantoms, Rochester Americans, Springfield Thunderbirds, and Syracuse Crunch comprised the Eastern Conference grouping. Charlotte went on to 51 regular-season wins, 110 points, and a Calder Cup championship. Belleville, Lehigh Valley, and Springfield faded from contention by the end of the regular season.
The Chicago Wolves, Colorado Eagles, Iowa Wild, Milwaukee Admirals, Rockford IceHogs, San Jose Barracuda, Stockton Heat, and Tucson Roadrunners made up the Western Conference playoff field. The Admirals managed to survive an extended slump in which won only 16 of 53 games, but Rockford, Stockton and Tucson all missed the playoff cut.
Last season the Bakersfield Condors, Grand Rapids Griffins, Hershey Bears, Providence Bruins, San Diego Gulls, and Toronto Marlies all qualified for the Calder Cup Playoffs. Moreover, Providence, San Diego, and Toronto each were last in their respective divisions on that holiday in 2018. The Gulls and Marlies both reached their respective conference finals.
But making up that ground took months of work for several of those teams.
Hershey sat last in the Eastern Conference on New Year's Day. They went on to play .789 in the second half and reached the second round of the
Calder Cup Playoffs before falling to Charlotte. Providence's 12-game point streak sent the P-Bruins on their way. Sixteen wins in a 20-game span put the Gulls back into contention. The Condors assembled a 17-game winning streak, tying them for the second-longest such run in AHL history, and went on to take the Pacific Division regular-season title.
That volatility rippled throughout the rest of the AHL as well. Belleville lost 15 of 23 games. That slide ended, and the Sens then nine of their next 10 tilts. Iowa went into a late-season skid, taking losses in nine of 10 games but ultimately nailing down a playoff spot. Dropping 19 of 28 games doomed Stockton's playoff chances, but the Heat made themselves a dangerous late-season opponent with 12 victories in their final 21 contests. Manitoba dug out of last place at the close of the calendar year by winning 28 of 47 games but could not secure a postseason berth.
This season it should be noted that the holiday falls six days later than in 2018-19, but the standings offer plenty of potential for wild swings.
The Hartford Wolf Pack's 8-0-0-1 start gave them some standing cushioning, but they have only three wins in their 11 outings since then. Chicago was 6-3-1-0 before taking nine losses in the following 12 games. A 12-game losing streak has threatened the Texas Stars' season, but with a talented roster they have awakened lately by taking a pair of wins that included ripping Iowa, 7-3 earlier this week. Belleville started the season 1-4-0-0 but is on a run of seven victories in nine games.
With 73 percent of the AHL regular-season slate still to go, plenty remains to be decided.
ZYKOV OUT
Forward Valentin Zykov finds himself back in the AHL after serving a 20-game suspension for violating the terms of the NHL/NHLPA Performance Enhancing Substances Program.
After Zykov completed the suspension and cleared waivers this week, the Vegas Golden Knights assigned him to the Chicago Wolves on Thursday. At 24-years-old, he has yet to stick on an NHL roster full-time and is on his fourth NHL organization after the Los Angeles Kings took him in the second round of the 2013 NHL Draft. Los Angeles sent him to the Carolina Hurricanes at the NHL Trade Deadline late in his rookie 2015-16 season. In 2017-18, his 33 goals with Charlotte led the AHL. But after failing to stick with Carolina last season, he went to the Edmonton Oilers via waivers only to be taken by the Golden Knights via the same process a month later. In all, he has 6-9-15 in 47 career NHL regular-season games, including a pair of assists in seven appearances this season.
Golden Knights management endorsed Zykov's suspension last month.
"Needless to say, we're extremely disappointed with the result, but we are very supportive of the program," team president George McPhee said in a written statement after the suspension. "Unfortunately, Zykov knowingly took supplements, tested positive and is suspended, and we support the suspension."
"We monitor the nutrition, supplement intake, and overall diet of our athletes on a continual basis throughout our entire season. Valentin knowingly used a banned substance without the consent, recommendation or knowledge of our team. We support the NHL/NHLPA Performance Enhancing Substances Program and respect the decision here."
Although the Wolves thumped visiting Grand Rapids, 5-2, on Wednesday night, they could use offence from Zykov, a sturdy net-front player. Their 2.45 goals per game put them 30th in the AHL, and their 26.1 shots per game are dead last in the league. At 9-12-1-0, the Wolves occupy ninth place in the Western Conference. They have lost nine of their past 11 contests going into Friday night's road date at Rockford.
Zykov is the second major offensive weapon sent to the Wolves this month. Last week the Golden Knights sent forward Brandon Pirri to their AHL affiliate, where he amassed 18-24-42 in 29 games last season. Pirri is 1-1-2 in four contests since the assignment.
CREASE CHANGES
Several AHL clubs have had their goaltending pictures shuffled this week.
Cleveland had both Elvis Merzlikins and Matiss Kivlenieks for a portion of a two-game trip to Charlotte. Merzlikins went to the Monsters for one game and had 28 saves in a 3-1 win this past Tuesday. Kivlenieks was promoted to the parent Columbus Blue Jackets in the swap. The following day, the goaltenders again exchanged places, and Kivlenieks stepped into the Monsters crease for the rubber match at Charlotte. He posted 34 saves but took a 5-2 defeat.
Both Kivlenieks and Merzlikins are Riga natives. The 23-year-old Kivlenieks is 6-2-2- | 2.75 | .898 in 10 AHL games. Merzlikins, 25, is in his first North American season after going to the Columbus organization as a third-round pick in 2014. He is 1-1-0 | 1.52 | .949 in two starts for the Monsters along with an 0-2-3 | 3.54. | .890 performance in six games for Columbus.
Springfield netminder Chris Driedger has continued his career rebirth with a recall to the Florida Panthers.
After four pro seasons in the Ottawa Senators organization mainly divided between the AHL and ECHL, Driedger signed an AHL deal with Springfield before last season. Working with Florida goaltending development coach Leo Luongo, Driedger started to put his career together with the Thunderbirds last season. This season the 25-year-old has gone 6-8-0 in 14 games for the Thunderbirds, but he has a league-best .938 save percentage to go with 2.09 goals-against average that is fourth in the league.
Florida shipped Sam Montembeault to the Thunderbirds to make room for Driedger.
In Toronto, Kasimir Kaskisuo is back with the Marlies after a short audition with the Toronto Maple Leafs. Michael Hutchinson is receiving another opportunity with the Leafs. Kaskisuo is 6-1-1 | 2.13 | .928 in eight games for the Marlies. Hutchinson went 3-0-0 | 1.95 | .942 in a three-game AHL assignment after his earlier struggles with the Leafs.
Belleville lost Marcus Högberg to Ottawa on recall. He went 6-6-0 | 3.21 | .892 in 14 games with Belleville.
Jimmy Howard's departure in a home loss for the Detroit Red Wings on Wednesday necessitated the recall of Grand Rapids veteran Calvin Pickard. The 27-year-old will bring 104 games of NHL experience with him. He signed with the Detroit organization this past summer and was 7-6-2 | 3.00 | .898 in 15 games for the Griffins. He won a Calder Cup championship with the Marlies in 2018.
ON THE MOVE
Rochester has head coach Chris Taylor back after his interim stint with the parent Buffalo Sabres as an assistant coach. Taylor headed to Buffalo before the season after Sabres' assistant coach Don Granato went on medical leave; Gord Dineen served as Rochester's interim head coach. The 12-3-1-0 Amerks are two points out of first place in the North Division. They host the division-leading Marlies on Friday night and go to Cleveland a night later.
The Utica Comets have an NHL presence in the line-up with the assignment of Vancouver Canucks forward Antoine Roussel on a conditioning assignment. He made his season debut on Wednesday as he continues his comeback after knee surgery. Now 30-years-old, he last played in the AHL with Texas in 2012-13.
Nashville Predators forward Viktor Arvidsson's injury means another opportunity for Daniel Carr, the Les Cunningham Award winner as the AHL's most valuable player last season with the Wolves. He signed with Nashville in the offseason but was sent to Milwaukee after a short season-opening run with Nashville. He ripped apart the AHL in his time with the Admirals, going 11-10-21 in 16 games. His 10-game point streak (10-8-18) remains intact.
Injuries for the Colorado Avalanche mean line-up hits for their in-state AHL affiliate. The Eagles lost forwards Sheldon Dries and A.J. Greer to the Avalanche on Thursday; Eagles defenceman Calle Rosen was recalled earlier in the week. The Avs are dealing with injuries to forwards Andre Burakovsky and Mikko Rantanen along with defenceman Erik Johnson. Eagles forwards T.J. Tynan and Logan O'Connor had already been recalled. Earlier this month the Eagles lost goaltenders Adam Werner and Antoine Bibeau on NHL recalls, but they have since returned. Dries leads the Eagles in scoring at 8-6-14 in 14 games. Greer has a pair of goals in nine AHL games.
AROUND THE A
The 6,000th regular-season game in Hershey history went sideways for the Bears on Wednesday night against the visiting P-Bruins. Hershey took a 3-0 lead, but Providence rallied to take the game to 6-5 late in the third period. A Hershey goal put the game into overtime, but Providence took a 7-6 shootout decision.
History with Providence goes back more than 81 years for the Bears. On November 5, 1938, they defeated the Providence Reds, 2-1, at Hersheypark Arena in their first game in the-then International-American Hockey League. Hershey is the AHL's oldest club and has won 11 Calder Cup championships.
The Marlies have a six-game winning streak going into play this weekend and are undefeated in eight home dates this season. With head coach Sheldon Keefe now with the Leafs, the Marlies are going with a trio of Rob Davison, Jack Han, and A.J. MacLean behind the bench for now.
Four points separate second-place Rochester and sixth-place Belleville in the North Division. The B-Sens visit the Binghamton Devils and Hershey this weekend with a three-game winning streak.
Milwaukee has built a four-point lead for first place in the AHL with a franchise-record 11 consecutive wins. They thumped Manitoba at home, 6-3, on Wednesday night. Nashville forward prospect Yakov Trenin had a 2-1-3 night. The Admirals will go for their 12th win in a row on Saturday night at the San Antonio Rampage.
The Admirals have amassed 54 goals in those 11 games, holding opponents to 27 in that span. Their league-best power play is operating at 44.2 percent during the streak, and they struck for a pair of power-play goals against Manitoba.
The Ontario Reign's promising start has taken a hit after six consecutive losses. Stockton drilled them, 8-5, on Wednesday night; the Reign have allowed 29 goals during the slide and are now 8-9-2-0.
Tucson and Milwaukee each have a league-best 15 wins. The Roadrunners went to Bakersfield on Wednesday night and ripped the Condors, 8-5. They hung five goals on Bakersfield in the first period and are averaging 4.8 goals per game in their past 10 contests. They visit San Diego on Saturday night.
You may also be interested in: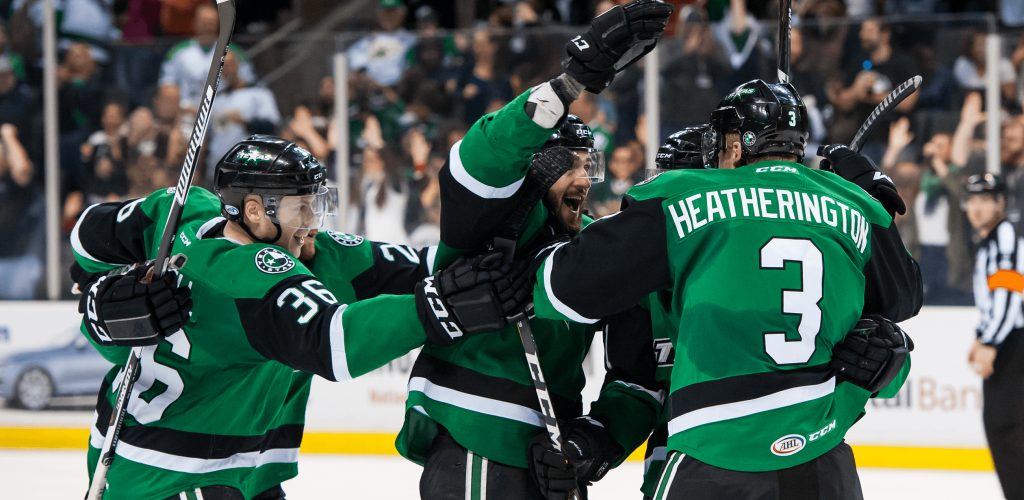 Around the AHL: Falling Stars in Texas
This article is about: