The Pipeline Show
THE PIPELINE SHOW: a Draft Spotlight on Dawson Mercer & Carter Savoie, NCAA Campus Report, & In the Dub
This week on The Pipeline Show we get to know a pair of high profile players that are eligible for the 2020 NHL Draft, we cover a lot of current topics in the Western Hockey League and we speak with the legendary head coach from the Air Force Academy.
2020 Draft Spotlight: Dawson Mercer
Being a late birthday can have its advantages. Coming off of a 30-goal season in 2018-19, Drummondville Voltigeurs forward Dawson Mercer is on pace to blow his totals away. After just 21 games, Mercer has already lit the lamp 17 times and has the same number of assists. It's production like that which has led to his status as a probable 1st round pick this coming June.
I spoke with Mercer after a successful weekend which included a 2-0 victory over the CHL's top-ranked team, the Sherbrooke Phoenix. The Voltigeurs are among a group of QMJHL clubs hot on the heels of the Phoenix and Mercer is second in team scoring.
One of the questions I wanted to ask him was if he sees himself more as a scorer or a playmaker and he answered that and provided a self-scouting report for the audience.
Of course, we spoke about the draft and if the big event in June is on his mind or if he is able to avoid the distraction. We also discussed his path to the QMJHL and if there was culture shock or a language barrier to clear going from Newfoundland to Quebec.
NCAA Campus Report: Frank Serratore
After an 0-7 start to the season, the Falcons of the Air Force Academy have turned this around and are now riding a 5-game unbeaten streak into a weekend series against Niagara. So what changed?
"Our GM did a lousy job with the scheduling at the start of the year".
That was how head coach Frank Serratore began his answer to that question which, in case you aren't aware, is pointing a finger right at himself as he wears both hats at Air Force. That is just a typical Frank Serratore answer as the coach is renowned via his interviews and post-game conferences as equal parts straight shooter and stand up comedian.
I had the pleasure of speaking at length with coach Serratore about his team, the unique challenges of recruiting for the Academy, recent changes that have altered things somewhat and much more.
Bemidji State head coach Tom Serratore is Frank's brother and I had to ask about the career record between the two. The elder Frank handled that question in classic style.
Lastly, since scheduling the interview, headlines across the hockey landscape have shone a light on abusive coaches at all levels. I wanted to get coach Serratore's take on the subject and he did not disappoint.
In the Dub: Shawn Mullin
Long-time broadcaster and current co-host of WHL Unfiltered, Shawn Mullin, is my guest this week to talk about some of the stories around the Western Hockey League. We begin with the first place Lethbridge Hurricanes and tip our caps to GM Peter Anholt and head coach Brent Kisio.
We move on to the Kelowna Rockets who have made some moves but, are they enough? That leads into a discussion about teams in recent years that have loaded up to take a run but have since fallen on hard times – are they going to have an impact on what happens this year?
Peyton Krebs is back in Winnipeg; does his return vault them into contender status or do the Ice have bigger issues still to deal with?
That and more from around the WHL.
2020 Draft Spotlight: Carter Savoie
He's the top-ranked player from the Alberta Junior Hockey League ahead of the 2020 NHL Draft which isn't surprising since Carter Savoie also happens to the lead the league in scoring.
The 17-year-old is enjoying his second season with the Sherwood Park Crusaders citing a confidence and comfort level that comes with playing in year two at the AJHL level. His club sits atop the AJHL's north division.
Savoie has been invited to Hockey Canada's Team West camp ahead of the 2019 WJAC being held in northern BC during December. He's expected to do more than just making the team.
We talked about his career path which will next lead him to join the Denver Pioneers and why that particular program was the right fit for him.
The older of the Savoie brothers, I also asked Carter about younger brother Matthew, the 15-year-old that was denied exceptional status by Hockey Canada to the surprise of most out west.
You may also be interested in: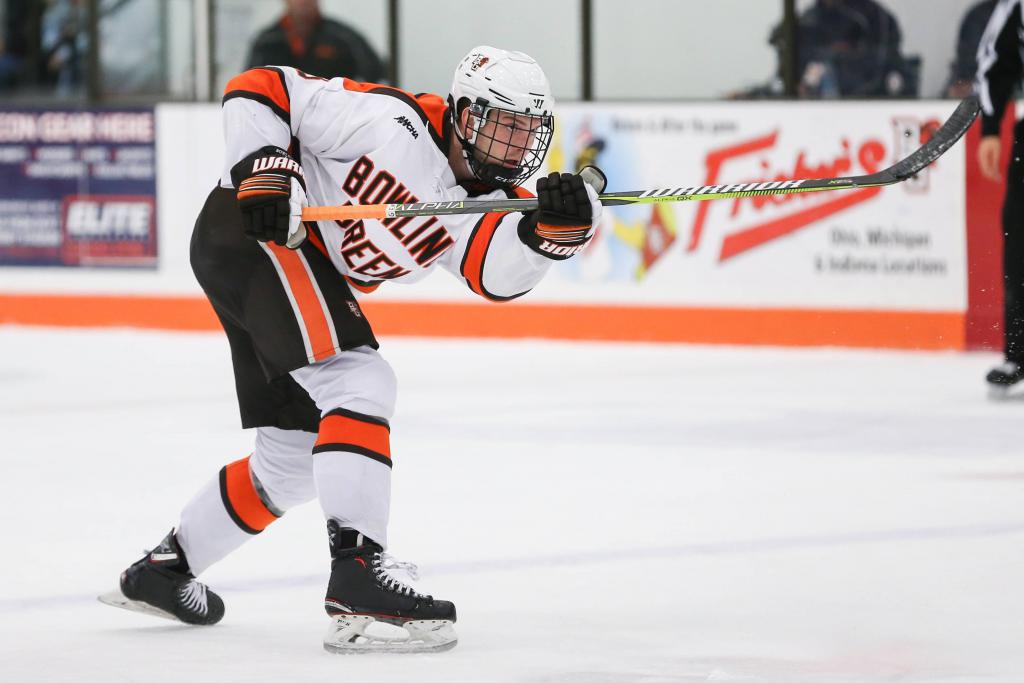 The EliteProspects Rinkside NCAA Free Agent Watch List for the 2019-20 Season
This article is about: