NHL Rookies
COHEN: What's Working for Kaapo Kakko, and What's Not?
When you get selected second overall in an NHL Draft, fans will put a value on a player and create expectations in their minds as to how good they should be in their rookie years. The problem with that is every player develops at their own pace and there's no magic formula.
New York Rangers winger, Kaapo Kakko, who was selected No. 2 overall in 2019, has 11 points in his first 22 games. Six of them are goals. The numbers are terrible but he's doing some things very well and others he needs to work on.
The first hurdle would be scoring on the road. He's had less opportunity. He's only played in nine games. When he had the flu, he did miss some road game opportunities. The road is a place where a lot of veterans feel comfortable when they're gripping their sticks too tight in front of their intense fans and many times they loosen up on the road.
Rookies seem to do much better at home because coaches can manage them better having the last change. All of the Finns points in those first 22 games were at home. That will change and there isn't any magic potion for that. In his 23rd game, he did score on the road against the Devils.
Kakko has good jump but he could be faster and will be down the road. For now, at 5-on-5, he's had trouble making his own space. He's not scoring a lot off a wrist shot ten or more feet away. He's got good acceleration so he's scoring around the net. Between his dangle, and his fast hands, once he has a step on the defense and he's driving towards the net, that's when we see the Kakko that most saw in pre-draft videos.
At one point, pointless in his last five games, when the Rangers have everyone in the lineup, Kakko is on the power play two for the most part. He has two power-play goals and one game-winner, an overtime goal.
Adam Fox does all the hard work, but to Kakko's credit, he has his stick down and knocks it in quickly. He knows time is of the essence in the NHL and he hasn't had a lot of it.
Still 18, Kakko would benefit from more practice time. But in the NHL, that's very limited. That's not on David Quinn, that's the reality of the schedule. A few former players have told me they could work out so many kinks that way by themselves and with teammates.
Lights out when Kaapo Kakko's on the breakaway. pic.twitter.com/hUY20kP0nJ

— NHL (@NHL) November 13, 2019
This is the play, the type of situation, I'd like to see the Rangers do more with him. The long stretch pass is a great way to find him some open ice so he can work his magic. They used to do it with Chris Kreider when he was younger, why not with Kakko? It's a different coaching staff, I get that, but it's a play that can be tried a few times a game to infuse more of his offence into each game.
It's hard for a young player, to come over and transition to North America in their rookie season in the best league in the world. To expect All-Star results would have been too high of an expectation.
Goals like this made Team Canada coach Alain Vigneault sad, and it could make him sad again in a Rangers vs. Flyers game if this happened in the NHL more often. But this was the World Championships and they are on a bigger sheet plus so many players have active sticks in the NHL and want to take away the middle of the ice, that makes this goal so much harder to replicate for him.
The gruelling NHL schedule is another pitfall for young players. Even if they've played close to an 82-game schedule before, they're not used to the physical demands of this league and couple that with the back-to-back games and that's another hurdle.
Just after the quarter pole, he's on pace for around 22 goals and 36 points. He could exceed that if he adds more helpers, which could come on the power play as a supporting player.
The fans at MSG love him and so many others are waiting for him to break out. He's had some terrific games, but consistency is the last rookie hurdle that's hard to clear. Getting through this season with 15 or so goals is successful. Some won't see it that way but he's a supporting player currently and has a way to go to be one of the bigger stars on Broadway.
You may also be interested in: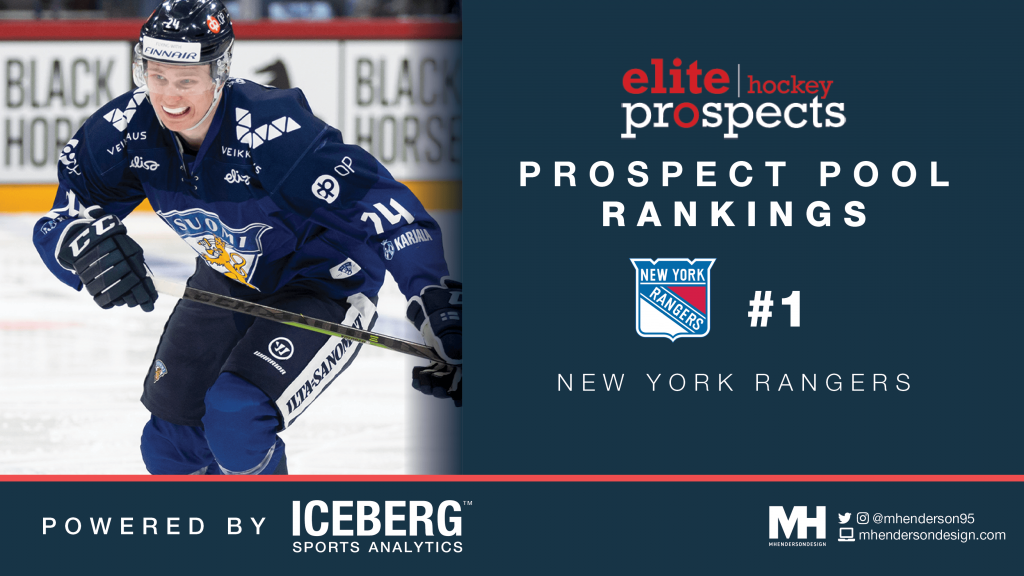 EP Rinkside Prospect Pool Rankings: No. 1 Ranked New York Rangers
This article is about: