Column
Around the AHL: Breaking Down Early Returns Across the AHL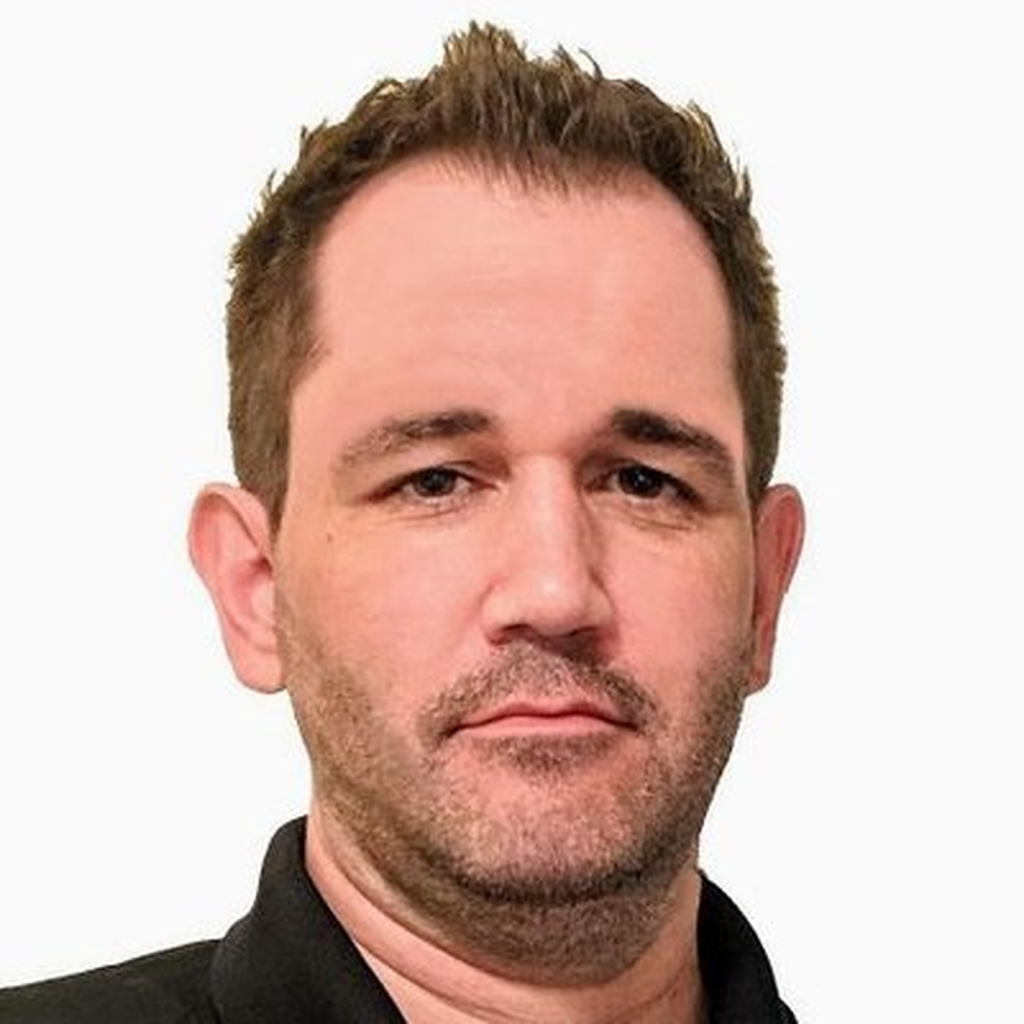 Patrick Williams
Roughly one-third of the AHL regular-season schedule has been completed, and the early returns are murky at best.
Even by the AHL's typically topsy-turvy ways and its nature as a league of streaks, the opening two months of play have featured a wild range of highs and lows for many clubs. Below is a breakdown of all 31 clubs through that opening third:
MILWAUKEE ADMIRALS (NASHVILLE PREDATORS)
One of the premier NHL-AHL development systems of the past 15 seasons is back to its elite ways. The Nashville-Milwaukee union has long blended a patient approach to talent development with a winning environment. These 2019-20 Admirals have utilized a deadly power play (31.2 percent) and stout goaltending to fuel a franchise-record 13 consecutive wins that have them already nine points ahead of their Central Division competition. Even with Daniel Carr back in Nashville, the Admirals remain very dangerous
TUCSON ROADRUNNERS (ARIZONA COYOTES)
Playing in one of the AHL's most popular locations would agree with just about any player, but having some behind-the-bench consistency is the on-ice difference. After moving through three head coaches in three seasons, the Roadrunners have Jay Varady back for a second season. They are tied with Milwaukee with a league-leading 17 wins, and their .773 point percentage tops the AHL. Success has rippled throughout the organization. With Arizona and Tucson leading their respective divisions going into play Friday, they are in elite company. Only the Boston Bruins-Providence Bruins affiliation can match that accomplishment at the moment.
TORONTO MARLIES (TORONTO MAPLE LEAFS)
As is often the case, the NHL team's problems can quickly become the AHL club's headache. The Leafs' November skid sent Sheldon Keefe from behind the AHL bench into the NHL spotlight. But the Marlies hardly blinked and still lead the Eastern Conference at 33 points to start play this weekend. After a brief search, the Leafs also managed to snag Greg Moore, one of the bright coaching prospects in the game, from the USHL's Chicago Steel to take over as their AHL head coach. The formula in Toronto is a proven one – invest in player development and bring in high-quality veterans to provide support for prospects. That bodes well for Moore's future in Toronto.
ROCHESTER AMERICANS (BUFFALO SABRES)
Chasing down the Marlies are their North Division neighbours in Rochester. The Amerks have taken a pair of wins against the Marlies in Rochester within the past week to close that standings gap. Head coach Chris Taylor is back after spending the first two months of the season in Buffalo as an assistant coach while Don Granato was on medical leave. So, Taylor is back, veteran netminder Andrew Hammond has been excellent, and they dominate the puck nightly. If they can untangle some early-season special-teams struggles, look out.
PROVIDENCE BRUINS (BOSTON BRUINS)
Each year the P-Bruins manage to send a few contributors to Boston to fill support roles competently. Providence also manages to ice a competitive team, and this season is the same story. They are in pursuit of Toronto and Rochester, just two points off the Eastern Conference pace. Providence has been fertile ground for producing coaching talent throughout the years, and head coach Jay Leach continues to make a case for eventual NHL consideration. A hard-working, well-coached, and balanced line-up in Providence means this looks like another typical P-Bruins team.
STOCKTON HEAT (CALGARY FLAMES)
Solving the special-teams game can carry many a team, and the Heat are third on both the power play and the penalty kill this season. They also are the AHL's highest-scoring team at 3.95 goals per game. Much like Andrew Mangiapane did previously, leading scorer Matthew Phillips is a sixth-round pick whose stock continues to climb. At 3.33 goals-against per game, expect plenty of hectic nights for the Heat, and they are a fun team to watch.
LAVAL ROCKET (MONTREAL CANADIENS)
While the Habs' struggles swirl only 20 minutes or so away on the Montreal Metro, the Rocket have gone about their business. This being a Joel Bouchard-coached club, they play a very detailed game. Bouchard's imprint is already being felt only a season-and-change into his time in the organization. The recalls of Otto Leskinen, Matthew Peca, and Charles Hudon would test any AHL line-up. Now rookie netminder Cayden Primeau has pushed his way past veteran Charlie Lindgren with an excellent start that earned him a trip to Bell Centre. With Lindgren having the net to himself, for now, he could get hot quickly.
WILKES-BARRE/SCRANTON PENGUINS (PITTSBURGH PENGUINS)
Everywhere Mike Vellucci goes, he wins. Northeastern Pennsylvania has not been an exception as the AHL Penguins try to rebound from last season's playoff miss, their first since 2002. Vellucci stressed the need to instill structure into his new team's game before the season, and the early results have shown promise. Losing Stefan Noesen on promotion to Pittsburgh is a test to watch.
HARTFORD WOLF PACK (NEW YORK RANGERS)
An 8-0-0-1 start gave the Wolf Pack plenty of breathing room, but they have since settled closer to their Atlantic Division competition. Goaltender Igor Shesterkin has been everything that had been advertised while rookie Adam Huska's play in net has given the Wolf Pack a strong tandem.
Vitali Kravtsov's decision to go home was a hit to the line-up, but with John Davidson back in the organization, enough depth had been brought in to absorb that blow. Depth issues had cost the Wolf Pack in previous seasons. They have a better veteran core to help make Kris Knoblauch's introduction to the AHL a smoother one.
SPRINGFIELD THUNDERBIRDS (FLORIDA PANTHERS)
If the Thunderbirds can solve some defensive issues, they could really be in business. They are allowing 36.1 shots per game, far too many to have sustained success, especially as the AHL schedule grind intensifies. For now, goaltending is papering over those flaws, and the Thunderbirds are in the Atlantic Division hunt.
IOWA WILD (MINNESOTA WILD)
Kaapo Kähkönen's recall to Minnesota is a challenge, but the AHL club still has rookie Mat Robson. Moreover, they possess the puck and are averaging 35.8 shots per game, first in the AHL. Iowa has also shown an ability to wear down opponents, and their 271 third-period shots lead the league. Gerry Mayhew has been a force with 13 goals in 19 games along with a recall to Minnesota. Gaps in their line-up are difficult to find, and they have a nicely balanced scoring attack.
UTICA COMETS (VANCOUVER CANUCKS)
The Comets ripped through the AHL early, going 8-0-0-0 in October. November's arrival slowed them considerably, and they have since been 5-8-0-1.
Rookie goaltender Michael DiPietro's recall to Vancouver leaves Zane McIntyre in charge for the Comets. Thanks in no small part to sniper Reid Boucher's 15 markers in 17 games, the Comets rank fourth in AHL offence at 3.50 goals per game. Learning to pull out close games has been an issue – they are only of only two clubs without a win in a one-goal game.
BELLEVILLE SENATORS (OTTAWA SENATORS)
Despite a constant parade of players to and from Canadian Tire Centre, B-Sens head coach Troy Mann just continues to pull out wins with whoever he has in the line-up that night. Their blue line has been battered for much of the season, but the B-Sens are staying competitive. Second-year forward prospect Drake Batherson is capable of carrying a team, and he has done that at times. With the likes of Erik Brannstrom, Filip Chlapik, and Marcus Hogberg back in the line-up this week, Belleville is primed to make a further run after having gone on a 10-2-1-0 tear.
SAN ANTONIO RAMPAGE (ST. LOUIS BLUES)
The Blues' offseason efforts to sturdy the San Antonio line-up have paid off for all parties. Summer signees Nathan Walker and Mike Vecchione have been stellar as two of the top AHL free-agent signings. In a crucial season for his career, Ville Husso has bounced back significantly in net. San Antonio is a well-coached club and dominates on the power play. Even in the typically gruelling Central Division, they have themselves in the thick of the standings fight after years of frustration through a variety of affiliations.
ROCKFORD ICEHOGS (CHICAGO BLACKHAWKS)
Right behind San Antonio is Rockford, a club with one of the most sparkling blue lines in the AHL. With first-rounders Adam Boqvist and Nicolas Beaudin, plus prospects Dennis Gilbert, Chad Krys and Lucas Carlsson, the Blackhawks are building a strong group in Rockford. A poor start threatened Rockford's season, but they have since torn through the league with a 9-3-0-1 push.
LEHIGH VALLEY PHANTOMS (PHILADELPHIA FLYERS)
Losing the likes of Joel Farabee and Morgan Frost to the Flyers, plus German Rubtsov to injury, has tested the Phantoms. Philadelphia management went on a spending spree in free agency for the Phantoms. So far, the returns are mixed. That said, an 8.2 shooting percentage figures to rise at some point, given the talent in head coach Scott Gordon's line-up. His goaltending has also held up, so the underlying vital signs look promising for the Phantoms.
MANITOBA MOOSE (WINNIPEG JETS)
Led by goaltender Mikhail Berdin, the Moose have been having fun following a challenging beginning to their season. They dug out from a 1-7-0-0 start, hammered out wins in nine of their next 10 games, and put themselves back into Central Division contention. That pace has slowed recently, but head coach Pascal Vincent has shown a knack for having his clubs improve significantly as a season progresses. A bit of added scoring pop could push the Moose into the Western Conference's top tier.
SYRACUSE CRUNCH (TAMPA BAY LIGHTNING)
Up-and-down, up-and-down. That has been the story of Syracuse's season, both on the transaction wire as well as the schedule. Goaltending has been wobbly for the Crunch as well. All of that said, there is simply too much talent in Syracuse for their struggles to continue.
CLEVELAND MONSTERS (COLUMBUS BLUE JACKETS)
Similar to Syracuse, the Monsters have had their own ups and downs. They had a five-game winning streak flow directly into a five-game losing skid. More recently, three consecutive wins were nullified by losses in their next three outings. But new head coach Mike Eaves has the goaltending to go with veteran stalwarts Nathan Gerbe and Zac Dalpe that can make Cleveland a stubborn opponent.
HERSHEY BEARS (WASHINGTON CAPITALS)
Small but crucial breakdowns on too many nights surely have tested head coach Spencer Carbery's patience. Goaltenders Vitek Vanecek and Pheonix Copley have been nowhere close to their standard form; if that changes, so too could the Bears' results. A well-coached club, their league-leading 26.1 shots-against per game is an excellent foundation to build on as the season unfolds.
CHICAGO WOLVES (VEGAS GOLDEN KNIGHTS)
Fortunes for last season's Calder Cup finalist have been all over the place this season. Goaltender Oskar Dansk has been nowhere near last season's form, so much will be asked of Garret Sparks. Golden Knights management has injected snipers Brandon Pirri and Valentin Zykov into the line-up recently, and Lucas Elvenes continues to sparkle. And for all of the Wolves' difficulties, they are only two points out of a playoff spot.
ONTARIO REIGN (LOS ANGELES KINGS)
Goaltender Cal Petersen again finds himself bombarded by shots nightly. Ontario's 36.9 shots-against per game is last in the AHL. Petersen has been able to hold the line so far, but the Reign are pushing their luck with that kind of play. The power play has yet to find itself, and they are in the penalty box far too often (a league-most 115 times shorthanded). All of that said, the Reign are in the middle of the Pacific Division crowd, and Gabe Villardi's return from back problems is an encouraging sign.
COLORADO EAGLES (COLORADO AVALANCHE)
Mid-pack numbers, mid-pack results for the Eagles. It must be noted, however, that the Avalanche have called on the Eagles early and often this season. Hunter Miska has been a solid addition, particularly given goaltending recalls that hit the AHL roster in November. If the Eagles can reconvene their line-up at some point, they could be a Western Conference contender. The talent is there – at least when it is actually there for the Eagles.
BAKERSFIELD CONDORS (EDMONTON OILERS)
Last season's Pacific Division regular-season champion returned enough talent to be better than they have shown so far. With last season's stand-out goaltender Shane Starrett missing from the line-up, goaltending problems have hit the Condors. The Bakersfield bullpen has also had trouble at times; in the eight games the Condors have led after 40 minutes, they have gone on to lose three times.
CHARLOTTE CHECKERS (CAROLINA HURRICANES)
Offseason free-agent losses and promotions to Carolina have pummelled the Charlotte line-up. Head coach Ryan Warsofsky has been tested early and often in his first season running an AHL club, but their trademark penalty kill remains excellent. Management has been aggressive in seeking solutions to plug gaps in the line-up, but those are not easy in-season fixes. Much will be needed from returnees Alex Nedeljkovic, Jake Bean, and Julien Gauthier to carry this team even more than they have.
GRAND RAPIDS GRIFFINS (DETROIT RED WINGS)
Despite a line-up packed with NHL first-round picks and top-tier AHL veterans, the Griffins continue to struggle. Trailing early in games has been a problem. They will take a six-game losing streak into play Friday night at home against Rockford. If they cannot stop that slide against then, they will have to attempt to do it on a punishing six-game road trip that starts next week. Through their first 24 games, they have just nine wins (9-13-1-1).
BRIDGEPORT SOUND TIGERS (NEW YORK ISLANDERS)
Simply put, the Sound Tigers cannot score. At least not enough. Meanwhile, Josh Ho-Sang is at home, something that does not benefit any of their involved parties. With head coach Brent Thompson, this team is always going to work. But at some point, coaching and work ethic can only go so far.
BINGHAMTON DEVILS (NEW JERSEY DEVILS)
Much like the Marlies, problems for the NHL club soon hit the AHL club. Unlike the Marlies, the AHL Devils do not have anywhere near the same level of depth to absorb those hits. The veterans have largely done their jobs, and Joey Anderson has been productive, but minimal help is coming from most of the youth elsewhere in the line-up. With more changes in New Jersey still possible, potential effects on Binghamton could continue.
TEXAS STARS (DALLAS STARS)
The last time the Stars visited the Eastern Conference, they had a disastrous stop in Toronto. They went home, regrouped, and just finished a 4-0-1-0 homestand that has given them life. Considering they already have a 12-game losing streak to their name this season, their predicament could be much worse. They still have work to do when they return to the Eastern Conference this weekend, and that starts Friday night at Wilkes-Barre/Scranton.
SAN DIEGO GULLS (ANAHEIM DUCKS)
The Gulls rank among the more bizarre clubs in the AHL. Six consecutive losses opened their season, and they managed 10 goals in that span. They then ripped off victories in seven of their next eight contests and buried 41 goals. Four goals in their next three games, all losses, followed before they ripped Tucson this past weekend, 6-2. This is a strange club.
SAN JOSE BARRACUDA (SAN JOSE SHARKS)
The standings say that the Barracuda are a last-place club, yet this does not have the feel of one. The underlying numbers also reflect that. Then again, sales are what matter, and the Barracuda have not closed enough deals this season. Josef Korenar, so excellent last season as a rookie goaltender, has struggled this season. Korenar returning to something closer to that level could solve a lot of problems for the Barracuda.
CAREER MAKEOVERS
The next AHL goaltender whose career plateaus might want to look to the Thunderbirds and goaltending coach Leo Luongo.
Thunderbirds netminder Philippe Desrosiers is the latest of Luongo's students to prosper after moving to the Florida organization. Desrosiers, 24, had divided his first four seasons between the AHL and ECHL after Dallas took him in the second round of the 2013 NHL Draft. Last season with Texas, Desrosiers went 8-11-1 | 2.54 | .910 in 23 regular-season games. But with Jake Oettinger turning pro and only 43 AHL regular-season games to his name in those first four seasons, Dallas and Desrosiers parted ways in the offseason.
Florida moved in, signed Desrosiers, and later assigned him to the Thunderbirds, where he has been able to work with Luongo closely. He ripped away two points from Lehigh Valley this past Wednesday with a 62-save night. His 24 third-period saves helped the Thunderbirds to pin down a 3-1 victory. Last season Spencer Martin shut out Ontario with 68 saves in a 4-0 victory for Colorado (he has since moved on to Syracuse).
In all Desrosiers has gone 7-2-0 | 2.73 | .930 in nine starts this season, seeing an average of 36.9 shots per game.
His path has mirrored that of fellow Florida goaltending prospect Chris Driedger, who is on recall to the Panthers after a stellar start to the AHL season. Like Desrosiers, Driedger had been a well-regarded prospect after being selected by Ottawa in the third round of the 2012 NHL Draft. But his career stalled in the Ottawa organization, which led him to an AHL deal with Springfield for the 2018-19 season. Driedger's excellent play earned him an NHL contract with the Panthers, and he carried that play into this season with the Thunderbirds.
Driedger went 6-8-0 | 2.09 | .938 in 14 AHL games before receiving an NHL recall late in November. He shut out Nashville with 27 saves to earn his first NHL win on November 30th and is 1-1-0 | 1.53 | .942 in his two games with Florida since the promotion.
The .930 save percentage that Desrosiers owns is second in the AHL while Driedger's .938 mark ties him for first overall. Going into a home date on Friday against Hartford, the Thunderbirds are fourth in the Atlantic Division and only one point out of second place.
AROUND THE A
Big-time Rangers blueline prospect Yegor Rykov has officially been assigned to the AHL as he works his way back from an injury. The Rangers acquired Rykov, 22, from New Jersey for NHL forward Michael Grabner in February 2018. He played parts of four seasons in the KHL before signing a deal with the Rangers and crossing over to North America. Internationally, he represented Russia at the World Junior Championship, where he won a silver and bronze medal.
Rykov's assignment means that once-heralded OHL prospect Sean Day finds himself back in the ECHL. Granted Exceptional Player Status by Hockey Canada in 2013 to enter the OHL Draft a year early as a 15-year-old, Day eventually was drafted by the Rangers in the third round in 2016. But he could not break into a last-place Hartford roster full-time as a rookie last season and played 19 ECHL games with the Maine Mariners. Now the 21-year-old Day is back in Maine again after dressing for 16 games with the Wolf Pack this season.
Much like Day, Texas rookie forward Tye Felhaber is the latest example that the CHL-to-AHL leap is a dramatic one. On his way to piling up 59 goals in 68 OHL regular-season games in 2018-19 for the Ottawa 67's, the undrafted Felhaber attracted plenty of attention from NHL suitors. He ultimately signed with Dallas and landed with Texas to start this season. But the AHL is a different beast altogether. Felhaber has been held to one assist in 18 games for Texas. On Thursday he was assigned to their ECHL affiliate, the Idaho Steelheads.
Several AHL officials will be representing USA Hockey at IIHF competitions this season. AHL linesmen Riley Bowles and Sean MacFarlane will work the World Junior Championship later this month in the Czech Republic. Referees Sean Fernandez and Peter Schlittenhardt will work at the IIHF U18 Men's World Championship in March in Plymouth, Michigan. They will be joined there by a pair of fellow AHL officials, linesmen Nick Briganti and Pat Richardson. Later this season, linesman Kevin Briganti (D1 World Men's Championship) and referee Andrew Wilk (U20 Men's World Championship DII) will also have IIHF assignments.
You may also be interested in: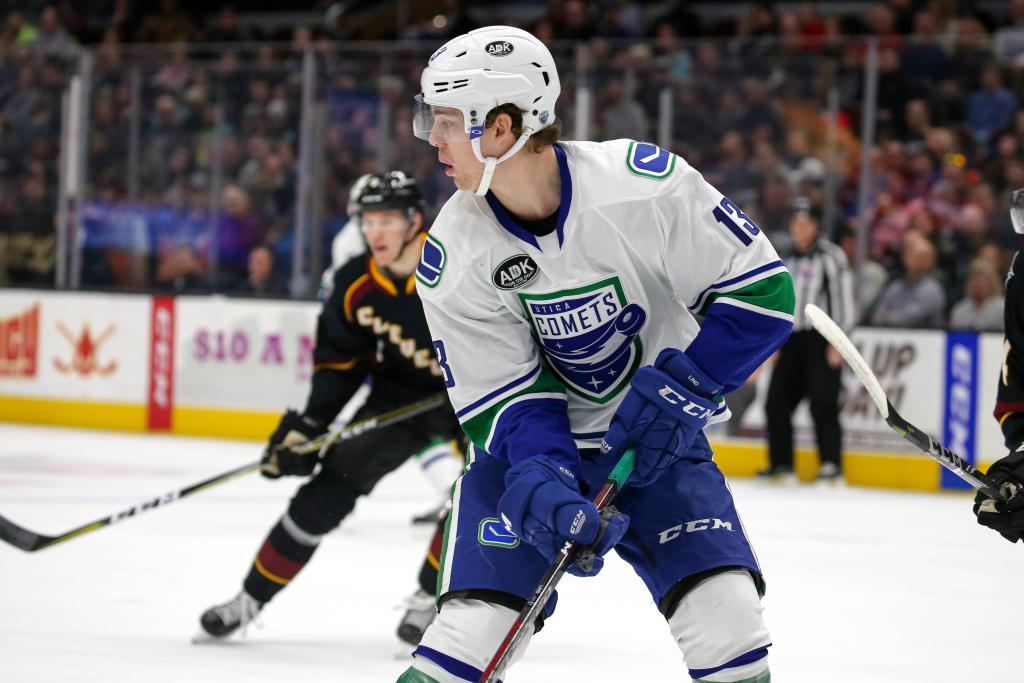 WILLIAMS: AHL Preview – A Team-by-Team, Prospect-by-Prospect Look at the League
This article is about: