Uncategorized
Around the AHL: The AHL-World Juniors Connection Runs Deep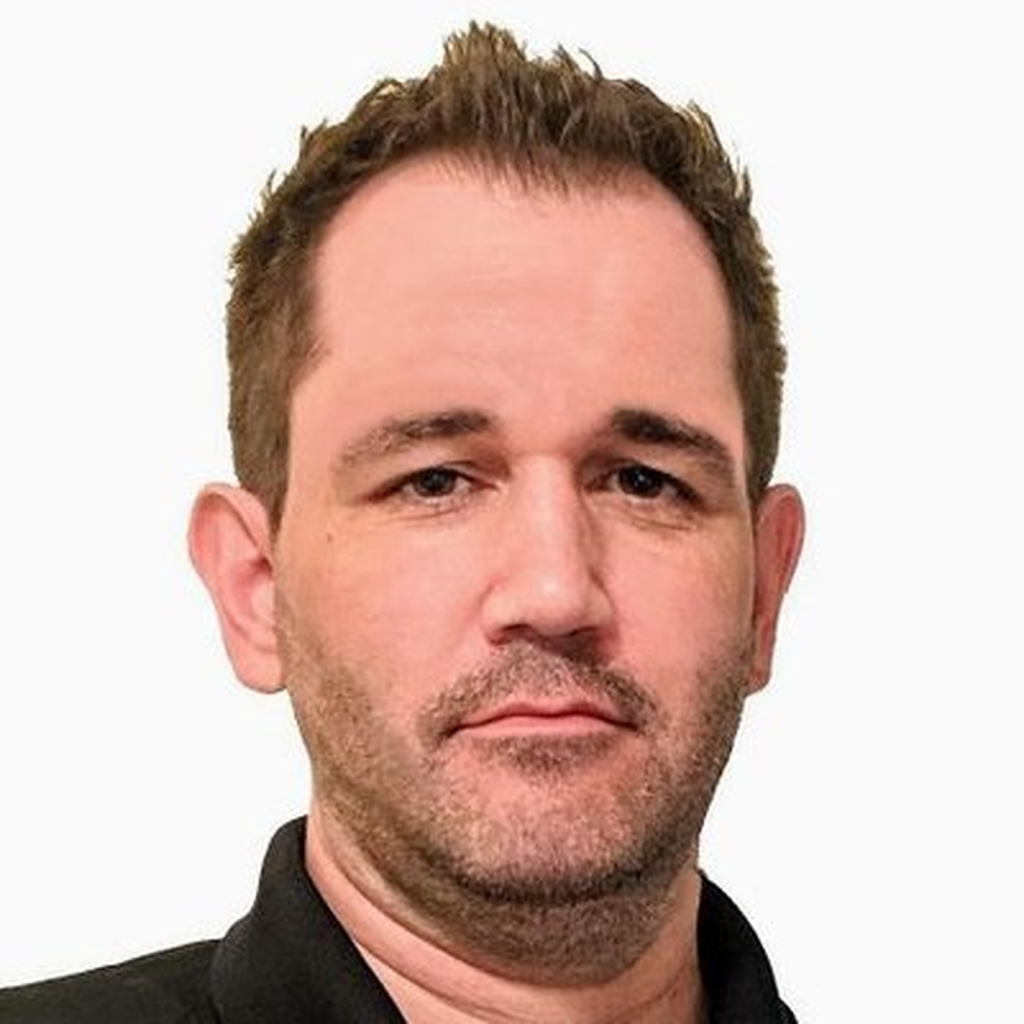 Patrick Williams
The IIHF World Junior Championship is an annual winter tradition, one where the AHL has always had healthy representation.
This season will be no different, with several AHLers on their way to the Czech Republic later this month. The 11-day event starts on December 26th in the Czech cities of Ostrava and Trinec.
AHL rosters also have plenty of the top WJC alumni of recent tournaments. The AHL has featured 12 of the top 20 scorers from last season's WJC at different points. Leading the way was forward Aleksi Heponiemi, who had 3-6-9 in seven games to push Finland to a gold medal. The 2017 Florida Panthers second-round pick is now with their AHL affiliate, the Springfield Thunderbirds. Rounding out the top 10 were Ryan Poehling (fourth; on recall from the Laval Rocket), Morgan Frost (fifth; on recall from the Lehigh Valley Phantoms); Philipp Kurashev (seventh; Rockford IceHogs); and Sasha Chmelevski (ninth; San Jose Barracuda).
US forward Casey Mittelstadt, assigned to the Rochester Americans this past Sunday, starred at the 2018 event. He is one of four top-10 picks from the 2017 NHL Draft who are with AHL teams, and three names in that group have WJC experience. Lias Andersson of the Hartford Wolf Pack, taken seventh overall in 2017, captained the 2018 silver-medal Swedish team. T-birds forward Owen Tippett, the 10th pick in 2017, skated for Canada last year.
The 2020 event will include the Grand Rapids Griffins and Ontario Reign each sending two players.
A pair of Detroit Red Wings first-round choices will represent that Grand Rapids roster. Canada will have forward Joe Veleno, a 19-year-old who has gone through the rough introduction to the pro game that the AHL offers. Last season he ripped apart the QMJHL with 42-62-104 in 59 regular-season games for the Drummondville Voltigeurs. A strong QMJHL postseason (8-9-17 in 16 games) followed, but the AHL is a different challenge. He is 3-6-9 in 26 games for the Griffins. Detroit took him 30th in the 2018 NHL Draft. This season's invitation will be his second to the Under-20 event.
Grand Rapids will also lose defenceman Moritz Seider to Germany. The sixth overall pick in this past June's NHL Draft, Seider has had a smoother transition to the AHL, thanks to pro experience gained last season in the DEL with Adler Mannheim. He is 1-11-12 in 28 appearances for Grand Rapids. Seider is the second 18-year-old that Griffins head coach Ben Simon and his staff have been asked to guide in the past two seasons. Last season forward Filip Zadina, also a sixth overall pick, spent the season with Grand Rapids as an 18-year-old. He is on recall to Detroit.
Ontario is sending blueliner Tobias Björnfot to the Swedish side while forward Rasmus Kupari will represent Finland. Björnfot, 18, went to the parent Los Angeles Kings as the 22nd selection in the 2019 NHL Draft and has acclimated to the AHL. Like Seider, he did have high-level European experience, albeit brief, in playing seven SHL games last season. He is 2-7-9 in 23 AHL games and also has earned three contests with Los Angeles. This trip to the WJC will be his first at the Under-20 level.
Kupari, 19, went 20th in the 2018 NHL Draft. He is 6-2-8 in 27 games for Ontario. He had two Liiga seasons as well before coming to North America. He has twice played for Finland at the event and is a combined 1-4-5 in 12 games.
Toronto Marlies defenceman Rasmus Sandin will have another opportunity to don Swedish colours. Making his second Under-20 trip, the 19-year-old is 2-10-12 in 19 games for the Marlies after starting the season with the parent Toronto Maple Leafs. He landed with the Leafs as the 29th pick in the 2018 NHL Draft. He also earned high-level experience with the Marlies last season as they advanced to the Eastern Conference Final.
Bridgeport Sound Tigers forward Oliver Wahlstrom is back for a return spin with the United States. Taken 11th overall in the 2018 NHL Draft by the New York Islanders, he had a strong finish with Bridgeport last season following his freshman season at Boston College. He is 3-6-9 in 20 games for the Sound Tigers and also has played nine games for the Islanders.
Rounding out the group will be Providence Bruins forward Jakub Lauko, a third-round pick by the Boston Bruins in the 2018 NHL Draft who has had a quick rise. He is 4-4-8 in 18 games for the P-Bruins and will represent the Czech Republic.
ON THE MOVE
NHL trades affected four AHL clubs this week.
Taylor Hall's move to the Arizona Coyotes exacted a difficult price for their AHL affiliate, the Tucson Roadrunners. Going to the New Jersey Devils in the deal off the Tucson roster were forwards Nick Merkley and Nate Schnarr.
Merkley, the 30th pick in the 2015 NHL Draft, had an excellent start to his pro career in 2017-18 with Tucson and was a 18-21-39 in 38 regular-season games for the Roadrunners. But a knee injury late that season kept him out of action for nine months. He rebounded with 10-24-34 in 45 games in 2018-19 with Tucson, and the 22-year-old had gone 3-13-16 in 26 appearances this season. Schnarr, 20, had a 102-point OHL season with the Guelph Storm in 2018-19, but managed 1-8-9 in his first 22 AHL games as a rookie. Arizona took him in the third round of the 2017 NHL Draft.
New Jersey has assigned the pair to the Binghamton Devils, and they could be in the lineup Friday when the team finishes a home-and-home series at North Division-leading Rochester.
Tucson is tied for first in the AHL with 21 wins, has a league-best .808 point percentage, and is also second in the AHL at 42 points. The trade did send 22-year-old Binghamton forward Blake Speers to the Arizona organization. He will go to Tucson after going 0-1-1 in 10 games for Binghamton as a third-year pro. New Jersey took him in the 2016 NHL Draft's third round.
Florida and the Pittsburgh Penguins also swapped AHL forwards. Kevin Roy went to the Pittsburgh organization for Ryan Haggerty. Roy, 26, was 4-10-14 in 23 games for Springfield. He played 25 games (6-1-7) in 2017-18 for the Anaheim Ducks before eventually landing in the Florida organization. Also 26, Haggerty had a team-leading 23 goals last season for the Wilkes-Barre/Scranton Penguins, but he had slowed to a 3-3-6 performance in 23 outings this season. Roy has been sent to Wilkes-Barre/Scranton with Roy going to the T-birds.
In a separate deal, the T-birds shipped forward Blaine Byron to Ontario for future considerations. The 24-year-old was 5-8-13 in 24 games as a third-year pro and is playing on an AHL deal. After a promising 8-4-0-0 start, the T-birds have slowed recently and have gone on a 3-6-1-0 skid.
One more name is also on his way out of Springfield. Florida placed forward Sebastian Repo on unconditional waivers Thursday. Repo had arrived to the Florida organization amid some optimism for the 2018-19 season after two strong Liiga seasons with Tappara Tampere. But he struggled to handle the AHL adjustment and was 3-3-6 in 17 games this season. Last season he had 12-8-20 in 64 regular-season games, but his production plummeted in the second half amid the team fizzling out of contention. In his final 27 games last season, he had 2-1-3.
Detroit veteran goaltender Jimmy Howard is with the Griffins as they wind down a six-game road trip. He had 30 saves to lead the Griffins to a 3-2 shootout win at the San Diego Gulls this past Wednesday. They visit the Iowa Wild on Friday night having gone 3-0-0-1 on the trek, which followed a seven-game losing streak. Calvin Pickard is on recall to Detroit.
ALL-STAR CHOICES
The Milwaukee Admirals have clinched a trip to Southern California next month for their head coach, Karl Taylor. He will represent the Admirals at the AHL All-Star Classic, to be staged on the West Coast for the first time in league history. Ontario will host the two-day event.
The head coach of the team with the top record in each division after December 31st earns the honour, and his Admirals took care of that well in advance. They have a league-best 47 points, and their 21 victories tie them with Tucson. Taylor is in his second season with the Nashville Predators organization in the Milwaukee role and was an assistant coach with the Texas Stars on their journey to the 2018 Calder Cup Final.
Two veteran forwards with California ties are also going to the All-Star Classic for the first time in their careers. The AHL named Matt Moulson of the Hershey Bears and Grand Rapids captain Matt Ford as captains for the event.
Moulson is with Hershey after two seasons with Ontario. He started his 650-game NHL career with Los Angeles as well. He is 8-8-16 in 28 games for the Bears. Ford is from Southern California and is in his 12th AHL season. He is 4-10-14 in 23 games with the Griffins and was a part of their 2017 Calder Cup team. He also won an NCAA championship at the University of Wisconsin.
AROUND THE A
New York Rangers defensive prospect Yegor Rykov has gotten a busy introduction to the AHL, playing eight games in 13 nights for Hartford. He had missed the first two months of the season while injured. Rykov, 22, has three assists for the Wolf Pack, who went 0-3 on an Atlantic Division swing. He has one more game before the Wolf Pack have a brief Christmas break, a Saturday night visit from the P-Bruins.
Long-term injuries continue to plague the Laval Rocket. The team announced that forward Alex Belzile had surgery on his right pectoral muscle, an injury that is expected to keep him out of for six months. The 28-year-old is tied for fourth in team scoring with 7-7-14 in 20 games. He had a breakout 2018-19 performance with Laval, going 19-35-54 in 74 regular-season games and earning a new contract with the parent Montreal Canadiens. Last season the Rocket lost Noah Juulsen and Michael McCarron to season-ending injuries. Laval is fourth in the North Division.
Promising Leafs goaltending prospect Ian Scott's season is done before it ever started, the organization announced Thursday. The 20-year-old rookie had hip surgery and will miss the rest of the season. The Leafs do expect that he will be ready for training camp next fall. Hopes were high for Scott after a standout WHL season in 2018-19, where he was 38-8-1-2- | 1.83 | .932 for the Prince Albert Raiders. That earned him WHL and CHL Goaltender of the Year honours. Later he had fashioned a 16-7 | 1.96 | .925 playoff performance for the WHL champion Raiders and was named the league's playoff MVP. The Leafs originally took him as a fourth-round pick in the 2017 NHL Draft, and he spent time with the Marlies on their 2018 Calder Cup championship run. The injury had kept Scott out for all of this season.
Rockford goaltender Matt Tomkins will head to Europe to represent Canada at the Spengler Cup in Davos, Switzerland later this month. Rockford's crowded crease that also includes Kevin Lankinen and Collin Delia has limited Tomkins to six games, but he is 4-2-0 | 2.66 | .912. The 25-year-old Ohio State product is in his third pro season and had been mainly limited to ECHL duty before this campaign. This assignment will be his first international experience.
The T-birds have a punishing grind before their break. They are home to the Sound Tigers on Friday night and then have a long trip to visit Hershey for a pair of games; the Bears are idle on Friday night. After playing the Bears on Saturday night at Giant Center, they re-match on Sunday afternoon at 1 p.m. for a total of three games in 42 hours. The 15-14-1-0 Thunderbirds are fifth in the Atlantic Division, two points behind Hershey.
The Colorado Eagles completed a two-game sweep of the visiting Manitoba Moose in decisive fashion this past Wednesday night. Colorado set an AHL high in goals with a 10-4 victory. Eighteen players in the Colorado line-up recorded at least a point. Eagles defenceman Kevin Connauton had a 2-3-5 night, and Jacob MacDonald had four assists. Colorado has started a six-game homestand 3-0-0-1 going into another two-game set on the weekend with the Bakersfield Condors.
Rookie forward Tye Felhaber will receive another shot with Texas after a difficult start in the AHL that pushed him to the ECHL. After striking for 59 goals in 68 OHL regular-season games with the Ottawa 67's in 2018-19, he signed with the Dallas Stars. But he managed only one assist in 18 games for Texas, prompting an assignment to the organization's ECHL affiliate, the Idaho Steelheads. He rediscovered his offensive touch in the ECHL, going 3-3-6 in six contests for the Steelheads. At 11-14-1-2, Texas is last in the Central Division but only three points out of a playoff spot. Texas has a 3-in-3 weekend that starts Friday at Rockford.
You may also be interested in: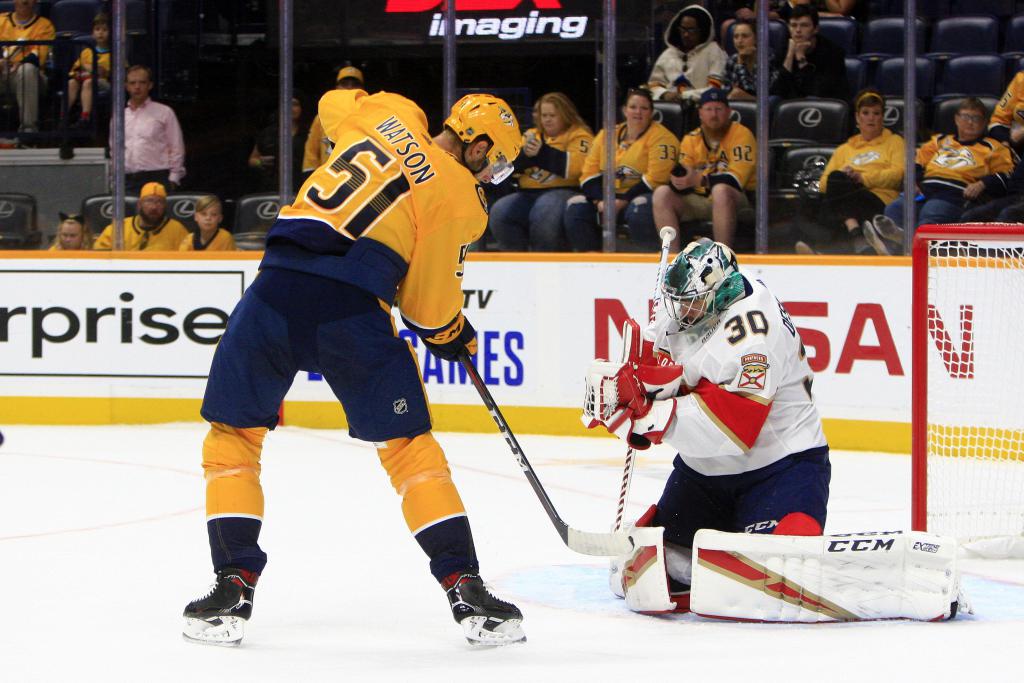 Around the AHL: Breaking Down Early Returns Across the AHL
This article is about: