NHL Entry Draft 2019
MCMAHON: Zach Uens Making Scouts Take Notice Ahead of 2020 NHL Entry Draft
With 20/20 hindsight, 2001-born defenseman Zach Uens probably should have been taken in last year's NHL Entry Draft.
The Ontario native had all the measurables at 6-foot-2, 185 pounds, and his skating and mobility as a defender are off the charts. Last season, he put up 22 points (six goals, 16 assists) in 34 games for the Wellington Dukes in the Ontario Junior Hockey League.
But alas, Uens wasn't selected. Perhaps it was the injury-shortened season that had NHL teams second-guessing him. Or maybe it was that he played Jr. A hockey in his home province rather than playing in the OHL or in the USHL prior to joining Merrimack College this fall as a true freshman.
Either way, no one is second-guessing him now.
Uens had scouts all over him in the early part of the 2019-20 season and the newly-minted 18-year-old defenseman has eight points and has appeared in all 17 games for the Warriors.
Uens is draft-eligible again in the 2020 NHL Draft, and it's looking increasingly likely that he'll hear his name called this June.
"If we took him in the sixth or seventh round last year, we're feeling pretty good about it right now," said one NHL scout. "His skating is elite. He's a pro-level skater right now. He's one of those kids who has all the tools and now that he's showcasing it on a bigger stage, he's going to get a lot of attention."
Uens' path is similar to another former Merrimack defenseman. Johnathan Kovacevic was featured by us here at Elite Prospects last season, and his story is similar to Uens. In his first year as a draft-eligible player, Kovacevic wasn't picked in part because he played in the CCHL rather than in the OHL or USHL. Then he arrived at Merrimack and was one of the top defensemen in Hockey East, and the Ontario native went from being unselected to a third-round pick the following year.
[Read more: Late-blooming NCAA d-man could be a steal for the Jets]
The same was true for former Merrimack centre Brett Seney, who was undrafted after his final season in the OJHL but was selected in the sixth round by the New Jersey Devils after his freshman year at Merrimack. Last season, Seney appeared in 57 NHL games as a rookie for the Devils.
"You think about the draft," Uens said earlier this season. "Obviously, it's in your head. But I'm trying to put that aside and do everything I can to help this team win. If I can do that, and I can help us win games, the rest will take care of itself. You just have to make sure your focus is in the right place and for me, that means I'm focusing on doing what I can for my teammates to help us win games."
Uens committed to Merrimack as a 16-year-old along with his D-partner, Declan Carlile. Last season Carlile left Wellington and played in the USHL but the duo are back together this season with Merrimack and they've logged big minutes for the Warriors, playing in every situation as a pairing.
"I think I am a good puck-moving defenseman," Uens said. "I think I can play a good two-way game and I like to play in all situations.
"Every step you take in hockey you're playing against bigger and stronger guys. Every level you go up, the players get better. I went straight into junior hockey out of my 16-year-old year, and the jump to college is similar I think, where I am again one of the younger players. But this is on a bigger stage, obviously. I enjoy pushing myself."
Merrimack has been thrilled with what they've seen so far from Uens.
Second-year head coach Scott Borek didn't originally recruit Uens, but as soon as he saw him, he knew his program was getting a potential game-changing player.
"Zach's game is growing," Borek said. "He has the ability to take over a game and he's very good at moving the puck out of our zone. Like a lot of young players, sometimes he tries to do too much, but that's because he's trying to help us win games. Zach has a lot of courage to his game. He's not afraid to take a chance in order to make a play, and he's learning when is the right time and when is the wrong time to take some of those risks, but you need to have the courage to take those risks and he has that."
You may also be interested in: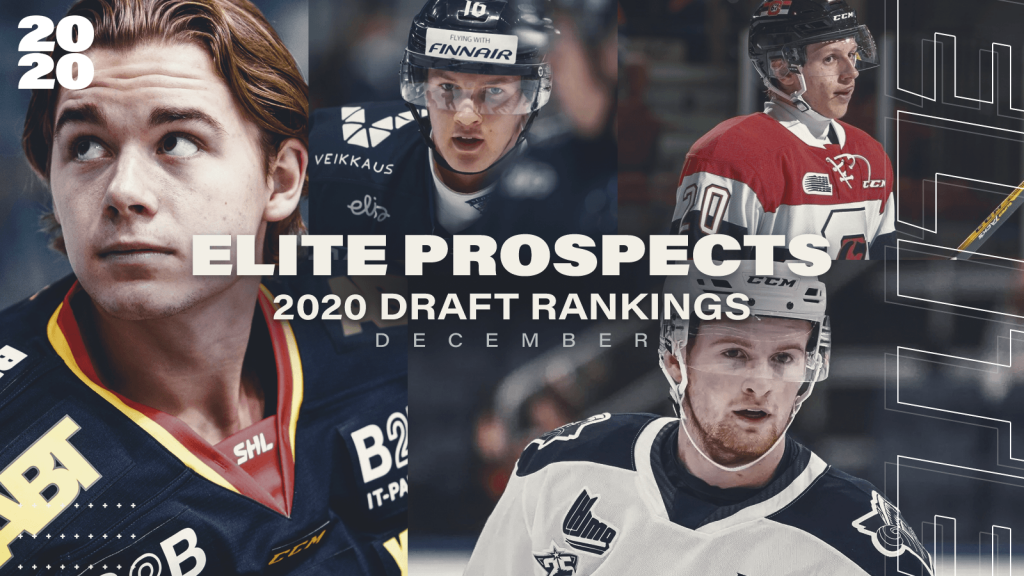 EXCLUSIVE: EliteProspects 2020 NHL Entry Draft Ranking Version 1.0
This article is about: