NHL Rookies
AHL ON THE ROAD: Changing the culture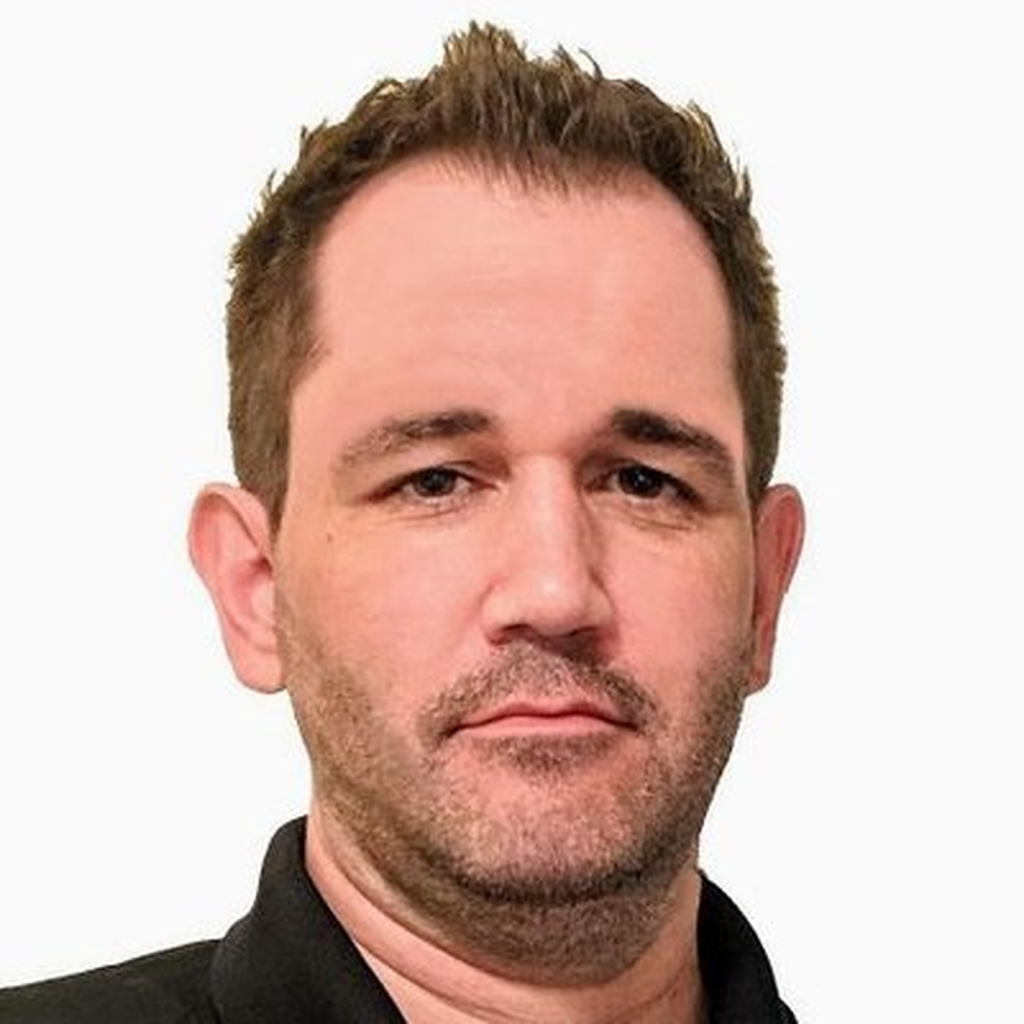 Patrick Williams
HERSHEY – "We've just got to keep plugging away."
Short-term, that is the message that Belleville Senators first-year head coach Troy Mann is delivering to his dressing room as he tries to keep his team, one racked by season-long roster movement and injuries, in playoff contention.
Long-term, those words could also apply to the changes that Mann is trying to implement in Belleville. He knows a successful AHL culture when he sees it from his eight seasons with the Hershey Bears. He made his first trip back to his former hockey home to pit his Belleville team against those same Bears in a Sunday matinee at Giant Center this past weekend. That building felt quite familiar to Mann, who had guided the Bears as an assistant coach for four seasons and spent another four campaigns as the team's head coach.
"You come to Hershey, and the model there is that you can win by developing and develop by winning, which is really all that I know as a coach," Mann said. "That's something that we're trying to do."
"[Culture change] has been a slow process, a lot because of the roster fluctuation."
DEVELOPMENT THROUGH WINNING (AND VICE VERSA)
During Mann's time in Hershey, multiple waves of Washington Capitals-drafted talent then developed there before moving on to win the Stanley Cup last season. Playing for the AHL's attendance leader (with its demanding fan base) and flagship franchise, the Capitals-Bears affiliation mixed high-end young talent with established AHL stars and character to generate a consistently successful mix.
That mix? Easy to conceive. Capitals management needed prospects to be developed, and competitive hockey filled the building in Hershey. Actually executing such a plan is decidedly less simple in the AHL, where turnover reigns.
But the Washington-Hershey union started in 2005 and produced two Calder Cup championships, three more trips to the Cup final, and 11 playoff berths in 13 seasons. The Capitals had 14 Hershey alumni on their Stanley Cup championship team, including the likes of Braden Holtby and John Carlson.
They all passed through Chocolatetown, and Mann saw that culture up-close. In his four seasons leading the Bears, he took them to the 2016 Calder Cup final and with a 162-102-22-18 record, he ranks sixth in Hershey history in coaching wins. As an assistant coach, he saw the Bears win the 2010 Calder Cup in his first season. That team's 60 regular-season victories set a new AHL record, and their 123 points are the second-most in an AHL season. They then blitzed through four rounds of playoff hockey, going 16-5 and finishing off the Texas Stars in a six-game final.
But after a rare Bears playoff miss last season, the Capitals did not retain Mann and overhauled the Hershey roster.
OFF TO BELLEVILLE
After taking the Belleville job this past June, now his job is to bring that mentality and help shape the parent Ottawa Senators' extensive rebuilding project. But Mann had his work cut out for him before opening night even arrived, and the task has not lightened since then.
Before last season, Ottawa had relocated its AHL affiliate (previously the Binghamton Senators) to Belleville, a long-time OHL stronghold stationed on the Bay of Quinte at the northern shore of Lake Ontario. The move gave Ottawa an affiliate 2 ½ hours from Canadian Tire Center, keeping them in line with NHL clubs making geography a top priority for their AHL affiliates in recent seasons. An eight-season affiliation agreement and a massive arena renovation later, and Belleville found itself an AHL city.
"The set-up, quite frankly, is excellent at the rink," Mann said of CAA Arena, high praise from someone accustomed to the well-appointed Giant Center.
But their first season in cozy Belleville with its small-town Canadian hockey vibe delivered little on-ice success. After a 29-42-2-3 finish, head coach Kurt Kleinendorst did not return, and Ottawa moved on from several under-performing AHL veterans in the offseason.
That non-playoff campaign marked more of the same for Ottawa's AHL picture. Although their former Binghamton affiliate did win the Calder Cup in 2011, 10 of the organization's past 13 AHL seasons have been playoff misses. When their affiliate did qualify for playoff hockey, they had first-round exits in 2013 and 2014. Since winning that 2011 championship, Ottawa AHL affiliates have failed to qualify for postseason play in five of the past seven seasons, including each of the past four. They also had back-to-back last-place North Division finishes in 2015-16 and 2016-17 before departing for Belleville.
PLANS CHANGE
Much-documented offseason organizational drama followed in Ottawa, of course. Ottawa assistant general manager Randy Lee, who also served as Belleville general manager, also exited the organization.
After hiring Mann, the organization moved to bring in proven AHL veterans to buttress the Belleville roster. Goaltender Mike McKenna signed with the organization two weeks after taking the Texas Stars to Game 7 of the Calder Cup final. Sniper Paul Carey, familiar to Mann from their days together in Hershey, signed with Ottawa after playing last season for the New York Rangers. Stuart Percy, a 2011 Toronto Maple Leafs first-rounder, came over from the Rochester Americans to add experience to the blue line. Ottawa also brought in experienced AHL help in forwards Chase Balisy and Adam Tambellini.
The haul from September's Erik Karlsson trade to the San Jose Sharks brought forward Rudolfs Balcers and defenseman Julius Bergman to Belleville from the San Jose Barracuda. Mann also brought Ryan Murphy, his assistant coach in Hershey, to fill that same role in Belleville.
So, yes, the organization had a plan for Belleville, Year Two.
Then that plan started to fall apart, starting with a long-term injury to crucial veteran forward Jim O'Brien, who severed a tendon in his right leg in a preseason contest on September 29th. McKenna spent a month in Belleville before injuries on the NHL roster prompted his move to Ottawa. First-year forward Logan Brown, the 11th pick in the 2016 NHL Draft, played opening night for Belleville and then missed the next six weeks with a lower-body injury. Another rookie, forward Drake Batherson, went to Ottawa in November for a long stretch before returning in late-December.
"The goalie situation was thrown out the window [early]," Mann said.
January's arrival only intensified that upheaval.
With Ottawa already using a McKenna-Marcus Högberg tandem by the New Year, general manager Pierre Dorion sent McKenna to the Vancouver Canucks for fellow netminder Anders Nilsson. That deal also brought Utica Comets forward Darren Archibald, who would have been a significant addition in Belleville but has been limited to five games.
That left Filip Gustavsson in Belleville and Mann had to press him into a heavier-than-preferred workload. In a 14-day span in January, he made seven starts. Högberg finally returned from Ottawa on January 17th to give Gustavsson a breather. In all, Gustavsson is tied for fifth in games played among AHL netminders. Such a heavy workload threw off Mann's preferred goaltending plan for a typical Friday-Saturday weekend schedule.
"What you would like to do with him is if he plays well on a Friday, just relax on a Saturday, get a full practice week in, and get back in there," Mann said.
Then Ottawa traded AHL forward Gabriel Gagné, a 2015 second-rounder who led Belleville with 20 goals as a rookie last season, to the Leafs for forward Morgan Klimchuk. That same day, January 11th, Ottawa decided to ship Carey to the Boston Bruins organization in a trade for veteran blueliner Cody Goloubef. Belleville still managed to split a pair of road games against the Grand Rapids Griffins, one of the AHL's top clubs, on that same weekend.
This week has been much more of the same for Mann and his club. Defenseman Christian Wolanin, a key Ottawa prospect, took Hershey forward's Nathan Walker hard neutral-zone hit (Walker received a kneeing match penalty along with a one-game AHL suspension) late in the third period. The play looked like a potentially serious injury, although it appears that Wolanin should be healthy again soon. With forward Nick Paul back from Ottawa after a long NHL stint, they departed Hershey to finish up their three-game trip, going to Toronto and taking a 7-6 overtime decision from the Marlies.
Another 12 hours brought more change, naturally.
Ottawa shipped veteran forward Max McCormick to the Colorado Avalanche organization for forward J.C. Beaudin. The 21-year-old Beaudin, a 2015 Avalanche third-round pick, had spent his second pro season with the Colorado Eagles, where he went 6-7-13 in 42 games. While he is far from an NHL certainty, he does bring some intriguing potential, a good wrist shot, and a right-handed stick that the Belleville line-up needed up-front. A few hours later, Ottawa called for Goloubef and forward Jack Rodewald, whose 16 goals lead Belleville.
And injury-wise, Belleville had six forwards sidelined at Toronto.
Add it up, and Belleville has had 43 players dress for at least one game this season. Balisy is the lone Belleville player to have skated in all 49 games. Only nine of the players in the Belleville line-up against Toronto also played in the team's season-opener on October 6th.
FIND A WAY
Through it all, Mann has managed to develop talent for Ottawa and grab a few victories along the way. Belleville owns a 21-23-2-3 record, a 47-point total that puts the Mann's team six points below the North Division playoff line.
They are likely to battle more change. Ottawa sits last in the NHL, and more changes are expected before the NHL trade deadline on February 25th.
Starting Friday, a six-game point streak (3-0-0-3) takes Belleville into a key home two-game set against the Laval Rocket, who trail Belleville by one point. Mann's Sens then go back to Toronto on Sunday afternoon to wrap up their 3-in-3 weekend. After that, a four-game homestand follows with visits from the powerful Syracuse Crunch, a double-header with the Cleveland Monsters (who have a two-point lead on Belleville), and another match-up with the Rocket.
Amid the roster changes, Belleville has had to bring in reinforcements from elsewhere. Defenseman Justin Falk, who won a Calder Cup in 2016 against Mann's Bears, came from the Eagles. He brought needed penalty-kill help. Goloubef can put shots through traffic, distribute the puck on the power play, and his arrival from the Providence Bruins brought 129 games of NHL regular-season experience, at least until he left for Ottawa.
"Very good leadership there," Mann said of Falk and Goloubef. "Those guys are just solid back there."
"I think when you can surround your youthful guys with those kinds of players, you can continue to push that culture along. 'Culture' is the big catchphrase these days, but it's ultimately true."
One of those players is Batherson, a 20-year-old rookie who had a six-point night against the Marlies in November and soon thereafter headed to Ottawa for more than a month. But a return to the AHL in December soon spawned a long slump for smooth forward, who endured a nine-game pointless streak and managed only 1-4-5 in his 15 games after going back to Belleville.
Batherson has been a key project for Mann, and the work is paying off for all parties. Batherson ended that slump and then piled up 3-6-9 in the next six games, including four points (1-3-4) in the win at Toronto. Batherson, in perhaps a glimpse of Ottawa's future, set up Brown's overtime-winner in Toronto.
"[Mann] has been a huge help for me," Batherson said. "He's pretty straight-up with all of the players….as a player you wouldn't want it any other way."
Batherson joins Wolanin, Balcers, Brown, Wolanin, Filip Chlapík, and the Gustavsson-Högberg tandem as signs of hope for Ottawa fans. But it will be Mann's task to help to put them in Ottawa, which includes establishing a winning organizational culture at the AHL level after years of losing.
"These kids are really good, and they're going to play in the NHL at some point," Mann predicted. "But we've just got to get a good mix of vets in there to complement those young players. Ultimately, for me one of the biggest advantages for those [prospects] to get to the NHL is to play playoff hockey. That's my belief, and hopefully we can instill that as time goes on."
"We certainly want to change the culture and instill that winning attitude that [assistant coach Ryan] Murphy and I were accustomed to [in Hershey]."
That starts with a competitive stretch drive and, if all goes well for Belleville, playoff hockey. Mann's message is direct.
"I told the guys, 'We want to play some meaningful hockey in Belleville in March and April.'"
This article is about: