NHL Entry Draft 2019
Yukon native Dylan Cozens looking to pave the way
Dylan Cozens knows there's only been a few before him.
So he's doing his best to pave the way.
Cozens, a sure-fire first round pick in the upcoming 2019 NHL Draft, hopes to join the select few from Whitehorse, YK to reach the National Hockey League.
"It's definitely awesome to be one of those guys who is paving a path for Whitehorse hockey," said Cozens, a standout center with the Lethbridge Hurricanes of the Western Hockey League. "I'm super proud to be from there. I have a lot of support up there. I'm just so happy to be from there. I love to represent Whitehorse as much as I can.
"I love it."
There are only a select few before Cozens.
So few, in fact, that one has to dig back decades to find those NHLers that the 6-foot-3, 185 pound forward hopes to join.
Understandable given Whitehorse, 1200 miles north of Edmonton, has a population shy of 30,000.
"There wasn't really anyone up there that I could completely look up to as a top player and try to follow his path," said Cozens, the No. 19 pick of the Hurricanes in the 2016 WHL Bantam Draft. "I've kind of had to create that path myself.
"I have had so much support up there growing up and a lot of good people who helped me."
It's easy to rally around the 18-year-old.
The city has seen just two NHL graduates
Peter Sturgeon played six games over parts of two seasons with the Colorado Rockies from 1979-81, and Bryon Baltimore suited up for just two games — both with the Edmonton Oilers, in 1979-80. Jarrett Deuling, who was also raised in Whitehorse but was born in Delta, BC, played 15 games with the New York Islanders from 1995-97.
Should he succeed, Cozens could help start a new path.
"It's pretty crazy to think about that I'm going to be like that for kids in Whitehorse," said Cozens, who has 78 points (32 goals, 46 assists) in 63 games. "I just see myself as a normal person. It's crazy that I'm already here and kids are starting to look up to me and they want to meet me and stuff every time I go back up. It's pretty cool and I embrace it."
Cozens, though, had to leave to get there.
He left home to join Delta Hockey Academy Bantam Prep when he was 14 and spent a season with Yale Hockey Academy Prep before joining Lethbridge.
It's a long road.
But rewarding, Cozens suggested.
"I was definitely very young when I had to leave home," he said. "My parents and I knew that's what I needed to do to chase my goals and try to achieve them. It was definitely tough, but they supported me a lot. I'm grateful to have them as parents. Lots of other parents wouldn't let their kids go at such a young age.
"I wouldn't want to change my path at all to get where I've gotten. Moving away helped me get drafted to Lethbridge. Lethbridge is where I've been able to succeed. I'm so happy to have been drafted by them.
"I wouldn't want to change a thing."
Nor should he.
Cozens has found plenty of success along the way.
He's No. 3 among North American skaters in NHL Central Scouting's midterm ranking, and seventh overall in Future Considerations' Spring ranking for the 2019 draft, after all.
A top-10 pick, most likely, come June 21-22 at Rogers Arena in Vancouver.
"It's definitely a lot to take in," he said. "You just have to enjoy it. This year only happens once. It's pretty cool. If I had known I would be doing this 10 years ago I wouldn't have believed it.
"I just have to enjoy it.
"It always feels so far away. I've always felt like my draft year is so far away and it's already here and I'm already halfway through the season. It seems far away but it creeps right up on you."
What won't creep up on Cozens is the support he'll receive.
He'll have a whole community backing him.
Territory, too.
As Cozens readies for draft day.
And pushes to be the next in a short line of those from home to skate on NHL ice.
"It's going to be crazy," he said.
"I'm going to have so much support back there. I'm so grateful to have that. Not a lot of other people have that, a whole territory to congratulate me and support me.
"I'm definitely proud to have Whitehorse behind me and I'm super excited."
You may also be interested in: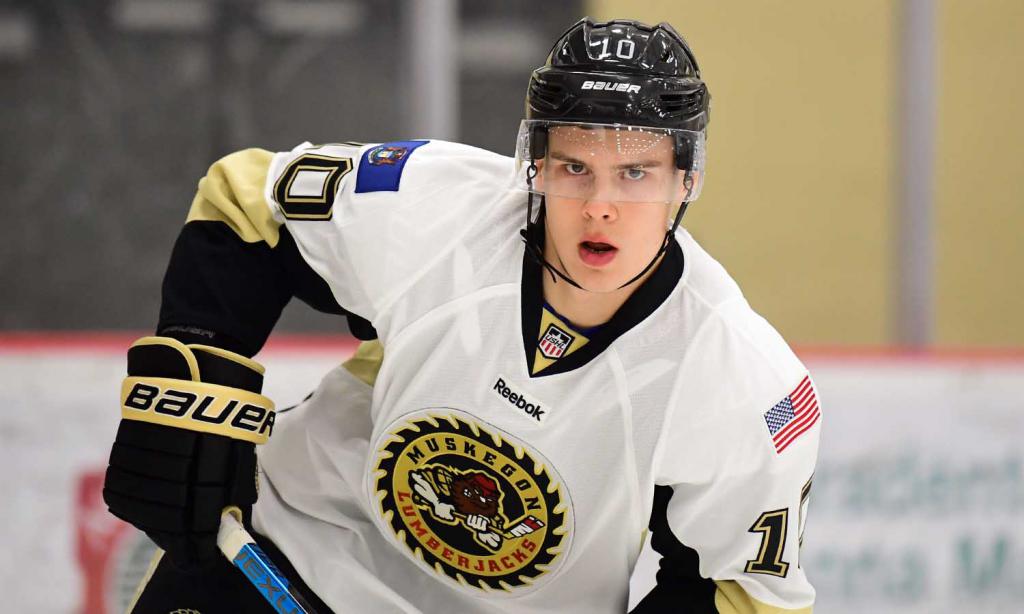 THE PIPELINE SHOW: Draft spotlight and the "Q" scoring title race
This article is about: