Features
AHL ON THE ROAD: Sommer crossing the generations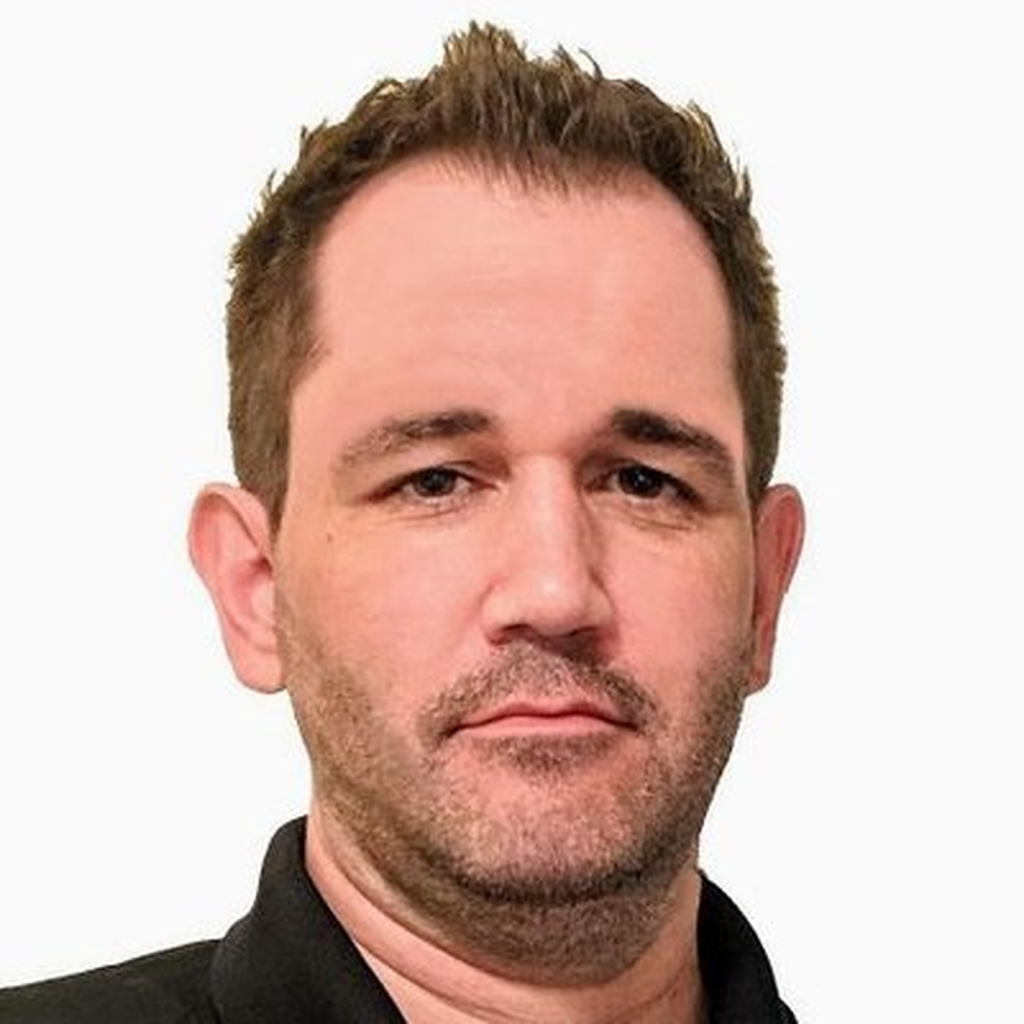 Patrick Williams
A California-born Baby Boomer who battled through the 1970s and 80s on the ice, San Jose Barracuda head coach Roy Sommer then got his start in the business leading the Gen X crowd (along with some of his generation), continued with the Millennials, and is now preparing Generation Z talent for the NHL.
Sommer's AHL coaching tenure goes back to the 1998-99 season, far enough back that his career record sprinkles in ties. The journey has featured four cities, countless highway miles, long-gone rivalries, and a parade of young players sent on their way to the San Jose Sharks.
When Sommer turns 62 next month, he will be winding down his AHL-record 21st season working for the Sharks to ready their prospects. Today's Barracuda are the descendants of the Kentucky Thoroughblades, Cleveland Barons, and Worcester Sharks, all clubs that dot his extensive resume.
Along the way, he has directed winning clubs, losing teams, rough-and-tumble collections, and skilled groups. There have been blue-chip talents, some who became NHL regulars while others fizzled. Model AHL veterans. Players trying to scratch out one more season. Prospects fresh out of Europe trying to handle life in a new land and language. The chill of winters in Cleveland and New England as well as sunshine and palm trees on a walk into SAP Center.
Come spring, he has gone to the third round of the Calder Cup Playoffs; other years, he missed altogether. Winning a Calder Cup as a head coach remains on the to-do list, though.
He is first in AHL history at 756 regular-season wins and counting, and he has coached 1,603 AHL regular-season games going into play this weekend. That game total puts him 347 games ahead of Hershey Bears legend Frank Mathers. Only five active AHL teams have played more regular-season games than Sommer has coached.
Sommer-led clubs have reached the AHL postseason 11 out of 20 times, and a 12th appearance this spring looks very likely. He has won four division regular-season titles and won Louis A.R. Pieri Memorial Award as the league's top coach in 2016-17. This season he has the Barracuda fighting in the Pacific Division with a 31-18-12-4 mark as they chase down the organization's fifth consecutive AHL playoff appearance. Last season they stormed their way into the postseason on six consecutive wins to close down the regular season.
His graduate list could fill out a pretty solid NHL roster. Dan Boyle and Christian Ehrhoff played on Sommer's blue line. His forward lines have included Logan Couture, Jonathan Cheechoo, Brad Boyes, Yanni Gourde, and Timo Meier. Even Joe Pavelski had a quick turn in Sommer's line-up. Matt Bradley and Marcel Goc could play bottom-six roles. Choose from Miikka Kiprusoff or Evgeni Nabokov in net. For a more contemporary choice, Thomas Greiss or Alex Stalock are options.
CALIFORNIA DREAMING
Sommer's young background is more California Golden Seals than it is Gretzky-and-the-Kings. Long before players started to come out of California, Sommer gravitated toward the game and got his start playing hockey in the Bay Area. He broke through into the WCHL, the precursor to today's WHL, in 1975. Once there, he scrapped his way through Western Canada and attracted enough attention for the Toronto Maple Leafs to bring him aboard in the sixth round of the 1977 NHL Draft.
That path led him through 10 pro seasons and 617 regular-season games (147 of them in the AHL) as a productive forward and captain. It meandered through the AHL and two long-defunct circuits – the Central Hockey League and the International Hockey League. Along the way, he also managed to play three games for the 1980s Edmonton Oilers, which featured a goal in his NHL debut, and win a Calder Cup in 1984 in the New Jersey Devils organization.
After retiring in 1987, he then put in nearly a decade taking coaching roles in the IHL, WHL, and the ECHL during some of its earliest and most hair-raising days. He even sprinkled in a stint in Roller Hockey International with the late San Jose Rhinos.
From there, and before starting his AHL head-coaching tenure, he spent two seasons as a Sharks assistant coach. That let him see the hockey business from the top of the mountain as well.
So who better to break down player development, life in the AHL, and his career behind the bench than Sommer?
Here is Part 1 of our EP Rinkside two-part series with Sommer (Part 2 will run next week):
ON HIS LONGEVITY AND HOW HE HAS STUCK AROUND SO LONG
"I don't know," Sommer laughed. That's a good question."
"It's kind of [unknown] in our business. Usually in the AHL they give you a couple of years to ply your trade, and then you're either going up to the NHL or they're looking to replace you. I've just been fortunate to have (former Sharks executive vice president of hockey operations and general manager) Dean Lombardi and (current Sharks executive vice president of hockey operations and general manager) Doug Wilson."
"It has been a journey, that's for sure."
ON GUIDING DIFFERENT TYPES OF TEAMS AND PLAYERS – TOP PROSPECTS, JOURNEYMEN, AND AHL VETERANS
AHL head coaches have to deal with all sorts of players.
The obvious group are the prospects. Developing those players, especially those taken in the opening three rounds of the NHL Draft, are where an AHL head coach's career will be made or broken. NHL teams invest too much in player development – and there are too many hungry candidates at lower levels angling for an AHL head-coaching opportunity – to survive more than a couple years of wasted draft classes.
However, AHL head coaches have a variety of other player types on their hands. Far beyond the eager prospects are the projects. Those are the players that AHL coaching staffs are asked to salvage, to perhaps take a player who washed out of another NHL organization and turn him into something productive. Some of those players have been kicked around by the hockey business a bit, and someone like Sommer must sift through the baggage that can sometimes accompany those players.
After the prospects and the second-chance types are the rest of the roster. AHL head coaches need to lean on their veteran core to help manage the dressing room and produce on the ice while the youngsters find their way. There are ECHL recalls who pass through town and plug in roster holes. The end of the regular season ushers in a fresh crop of incoming CHL and NCAA talent.
By the way, NHL team management – not to mention the AHL front office hustling to sell tickets, the local fans paying some of the bills, and the corporate sponsors offering further support – would also like to see a winning team.
But first a head coach has to manage those top prospects, and it can be a delicate challenge.
"I think the biggest thing is that you have a young team, a lot of them come in and usually they [have been] the top players," Sommer said.
"The American League is a tough league to play in, the ups and downs of not scoring and not doing what you're capable of doing [when you have been accustomed to that]. Just have patience with them, work with them."
"Then they start figuring it out."
"Some of them, I've had guys like Pavelski who it has taken [very few] games, he figures it out, and is never to return."
Other cases will require much more of that patience.
"Then there is a guy like a [Patrick] Rissmiller, Clowe or even Cheechoo. [Cheechoo] was three years kind of up and back, and then they figure out their forte, find a way to stick, and make good careers."
Sommer's modesty about his bosses Lombardi and Sommer aside, he has gotten this must-do part of his job correct often enough to stick around 21 seasons.
ON BOYLE (WHO WAS ON LOAN FROM THE FLORIDA PANTHERS)
The Panthers found themselves sharing an AHL affiliate with the Carolina Hurricanes for the 1998-99 season just as Sommer was settling into his role with Kentucky.
They had Boyle, then an undrafted 22-year-old fresh out of Miami-Ohio and in need of a place to play in the AHL.
Sommer's Thoroughblades gave Boyle an AHL home that season, and it paid off for both sides. Boyle had 8-34-42 in 53 regular-season games, played in the AHL All-Star Game, and was later named to the AHL All-Rookie Team as well as the AHL Second All-Star Team. He eventually went on to play 1,093 NHL regular-season games and win a Stanley Cup in 2004 with the Tampa Bay Lightning.
"Everybody was saying [Boyle] was 'too small' and this and that," Sommer recalled.
"He ran the power play and had a real internal compete in him. I was wondering why this guy [wasn't in the NHL]."
"Finally someone took a flyer on him, and look at the career he had. We ended up getting him back in San Jose [in 2008]. The circle of [hockey]."
ON DOUG MURRAY, A PROJECT WHEN HE FIRST MET SOMMER
Plenty of head coaches can fine-tune a top draft pick and send him off to the NHL. But much more rare is someone who can take a very raw young player and turn him into something more.
Like Boyle, Doug Murray also was an defenseman coming out of the NCAA when he landed arrived on Sommer's roster in 2003. The similarities ended there, however. Even in the early-2000s era that featured plenty of massive blueliners who lacked footspeed, the Cornell product stood out for the wrong reasons.
"He came in, and he thought he had to lift weights," Sommer said of his early Barons days together with Murray. "He was, like, 250 [pounds] or 260 and couldn't move."
That patience that Sommer mentions eventually produced an NHL player. Murray needed 151 regular-season games of AHL development to make himself NHL-ready, but Sommer eventually delivered him to the Sharks. Murray became a regular on the San Jose blue line for five full seasons and played 518 regular-season contests at the highest level of the sport.
"He thinned out, [and] he had a real compete to him. He learned how to move pucks and how to play within himself and had a pretty good career in San Jose."
ON TODAY'S GENERATION
Kids these days!
Are today's players and times different? Or are the rest of us just getting older?
Well, it is a bit of both, according to Sommer. But some of the old-school ways have definitely been retired.
"I don't remember the last time I put them on the boards and had them go back and forth," he quipped. "That's gone."
And certainly the game today has changed. His 1999-00 team rang up 2,563 penalty minutes in the regular season alone, an average of 32 minutes per game. This season the Barracuda have 590 penalty minutes, a 10.7 per-game average.
While the game has evolved, and Sommer has had to navigate those changes, he sees his players being not all that different from the first crop of late-1990s youth that he encountered in Kentucky.
"You know what? They're kids at heart. My biggest thing is I like them to have fun. Enjoy one another. That's my philosophy. When they come to the rink, I like to see them with a smile on their face, enjoy what they're doing, enjoy their teammates, and get to know their teammates. That's a big thing with me."
You may also be interested in: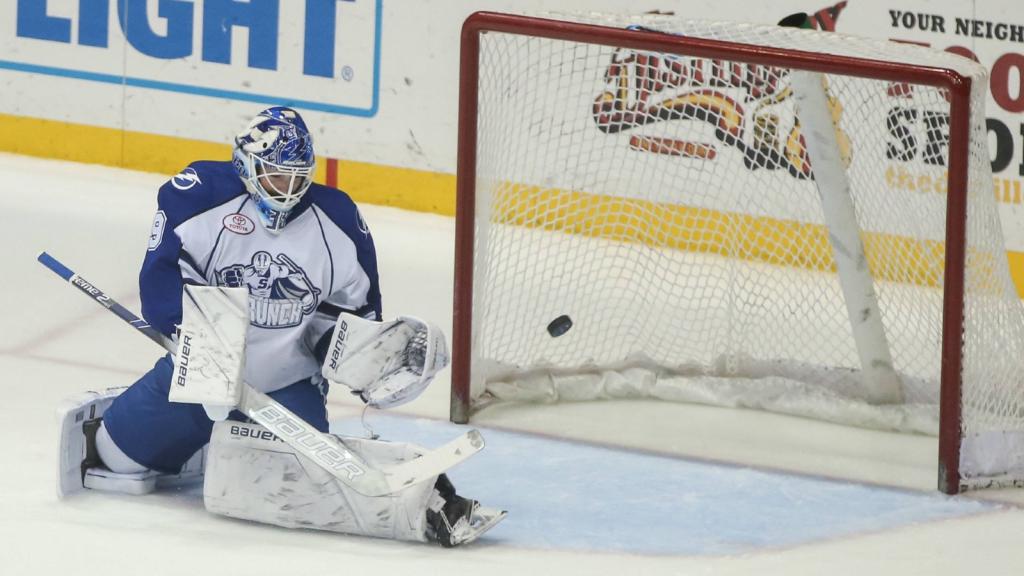 AHL WEEKEND: Ups and downs in Syracuse
This article is about: