World Juniors 2019
COHEN: Whose draft status may have changed with U18's?
The U18s featured most of the top talent who will be on the big stage this coming June. Vancouver will host the 2019 NHL Entry Draft and at this point in the season, scouts are keeping an eye on this game to confirm what they know and see who might have to be adjusted on their big board. It's a small window on a player so everything they have on that player all year will factor into it.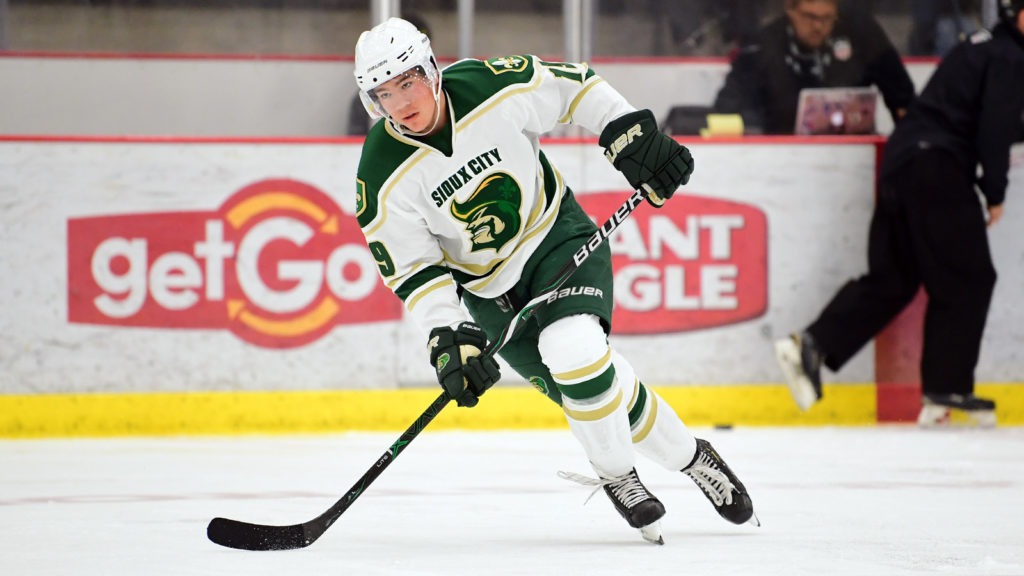 Just coming off being named USHL Player of the Year, this right winger is a winner. He helped lead the Minnetonka Skippers to their first Minnesota High School State title in the history of that school. He was a sophomore when that happened. This season he starred for the Sioux City Musketeers. Still not 18, his upside is massive. In 43 games this year in the USHL he had 35 goals and 68 points. He had two points in two playoff games as well. In four games at the U18s, he had five points representing Team USA. The University of Denver commit could go anywhere from 12-20 now.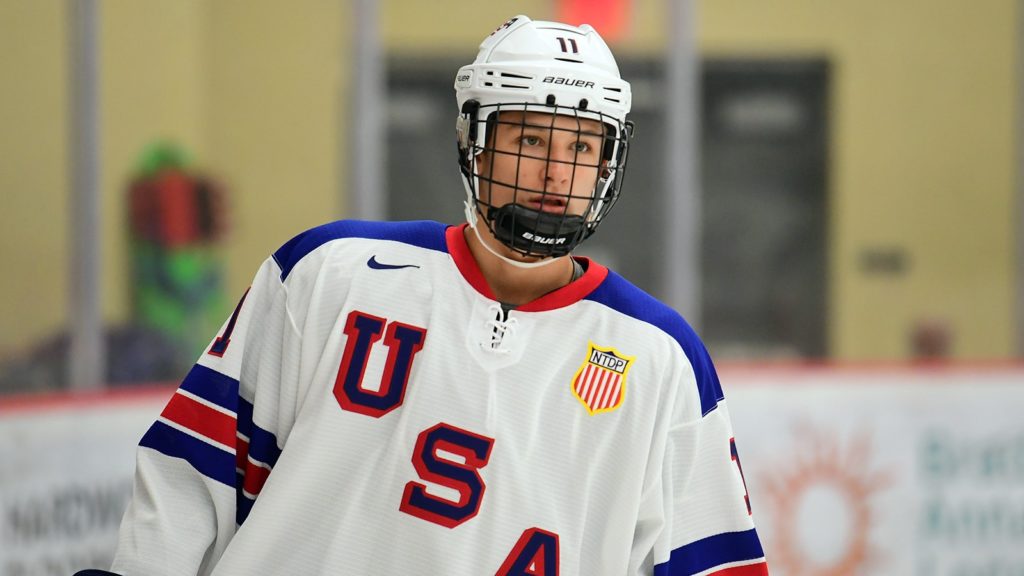 There's been a lot of debate about how good this pivot is now and how much upside he has. He always stands out in games and tournaments and that has followed suit this year with the NTDP. Zegras has 85 points in 58 games this year. In the u18s he had eight points in his first four games. He's currently tied for 4th on Team USA In scoring behind some massive names, like Jack Hughes, Cole Caufield, Matt Boldy, Alex Turcotte and defenseman, Cam York. Many thought he'd be just on the outside of the Top 10 but now I think there's a chance that some team in need of a center grabs him somewhere in the first ten selections.
He may play third line center for the NTDP but on most other teams at his age level he would be a second line center. He has a solid all-around game. He has first-round talent in him and it's coming out lately. For the NTDP he had 15 goals and 43 points in 61 games with fleeting ice time compared to the top two centers. In six games for Team USA at the U18s, he has three goals and four points in six games. He has a chance to go at the end of the first round or early in the second. I think he's a draft riser and the combine could be another place for him to get additional recognition in the interview room and working out. He is 6-3, 205 after all.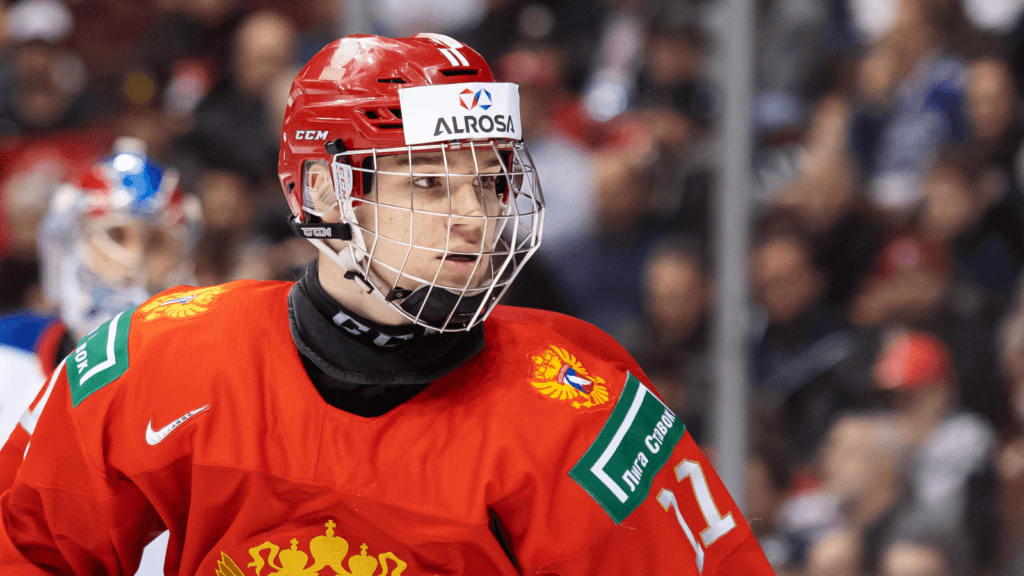 This right winger has a ton of potential and many believe he will be the third overall selection. This winger has a great game, he has speed, terrific offense but at the U18s he's not been able to light the lamp or put up a lot of points. His team is doing great but does this mediocre performance hurt his draft stock? Two points in his first six games isn't good. If he doesn't finish the tournament strong, I think there's a chance he can go anywhere from 3-5 now.
This center out of Sarnia was a ranked player who maybe got lost in the mix. He's doing the opposite of that for Team Canada with eight points after six games in the U18s. For Sarnia, he had 10 goals and 32 points in just 37 games. He didn't score in the playoffs, so his body of work has been a bit up and down. He's finishing the season out strong and I wonder if he could go in the second round. I think there's a chance because he has really good hands.
This 5-10 right winger has been playing in the Czech Republic. Overseas he's a point-per-game player in the regular season and just over that for the playoffs. He was unranked by NHL Central Scouting and there's little doubt he's making a case to be drafted this June. He will wait until the second day for sure but the third to fifth round seems about right for this draft riser.
You may also be interested in: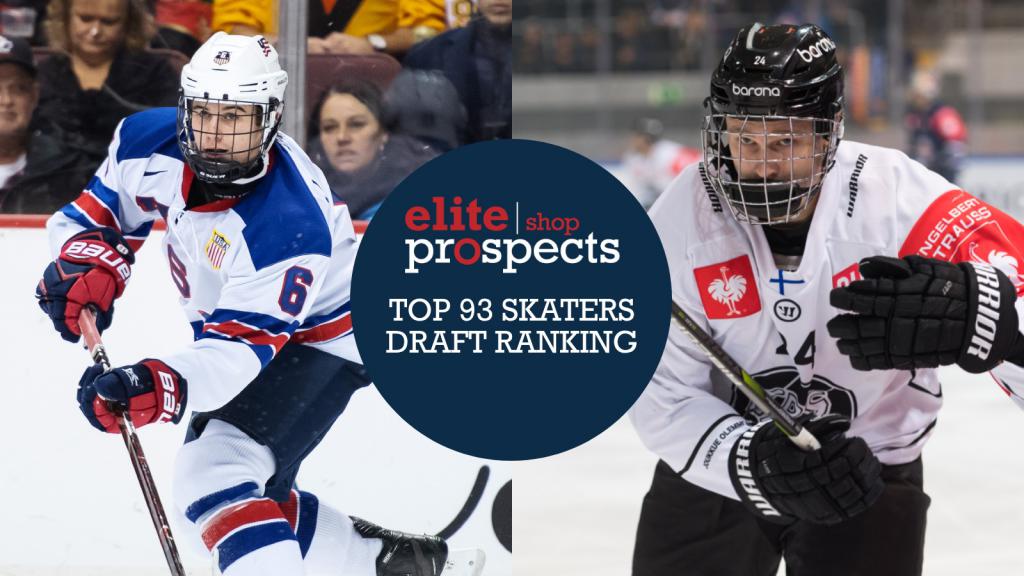 EXCLUSIVE: EliteProspects Top 93 Skaters 2019 NHL Draft Ranking
This article is about: