NHL Rookies
WILLIAMS: Jake Bean Shines for Calder Cup Champion Charlotte Checkers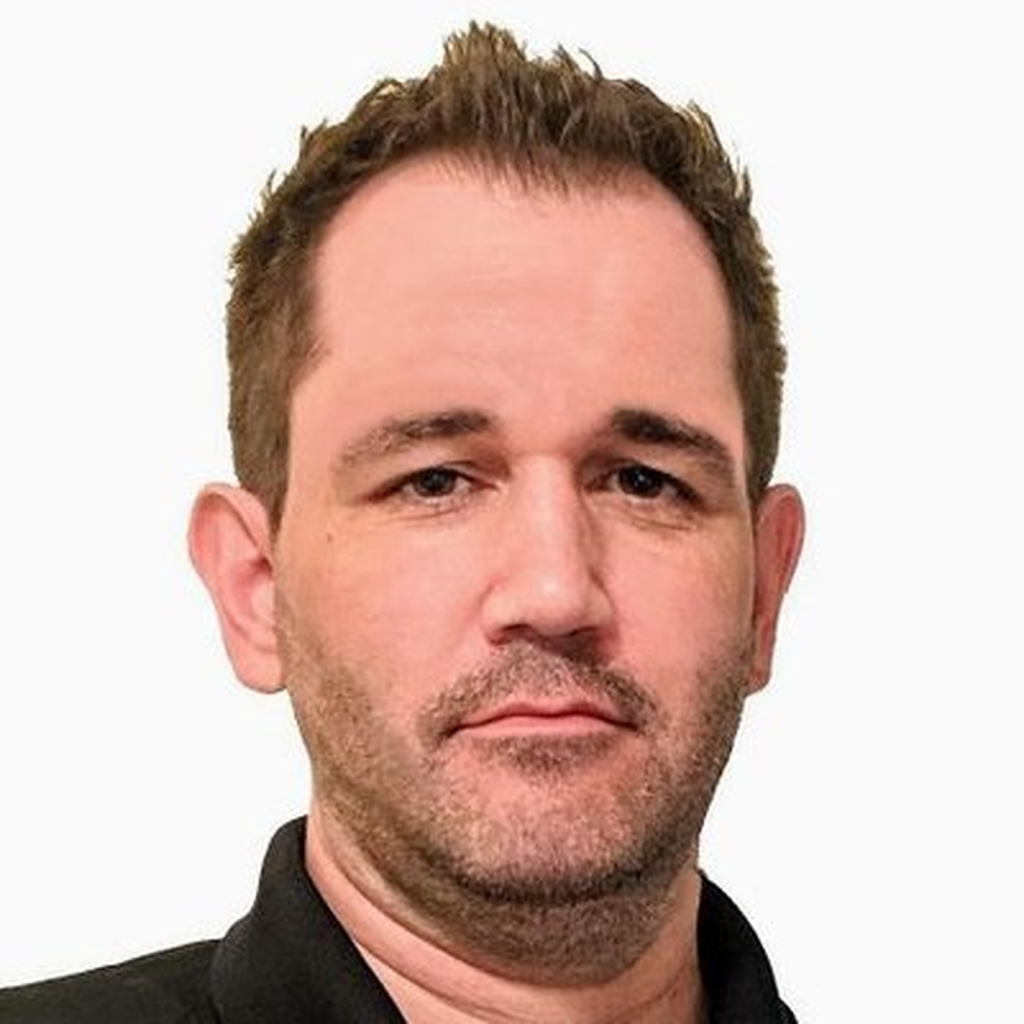 Patrick Williams
Charlotte Checkers defenseman Jake Bean could not have asked for more than his rookie pro season, but it did not begin as planned.
Nine months after training camp with the Carolina Hurricanes, Bean has a Calder Cup championship, a spot on the AHL All-Rookie Team, and NHL time to carry him into his summer training.
Drafted 13th overall by the Hurricanes in the 2016 NHL Entry Draft, Bean found himself assigned to Charlotte to begin his pro career. Bean, who turned 21 one day after winning the Calder Cup, brought an accomplished resume to training camp last September in North Carolina.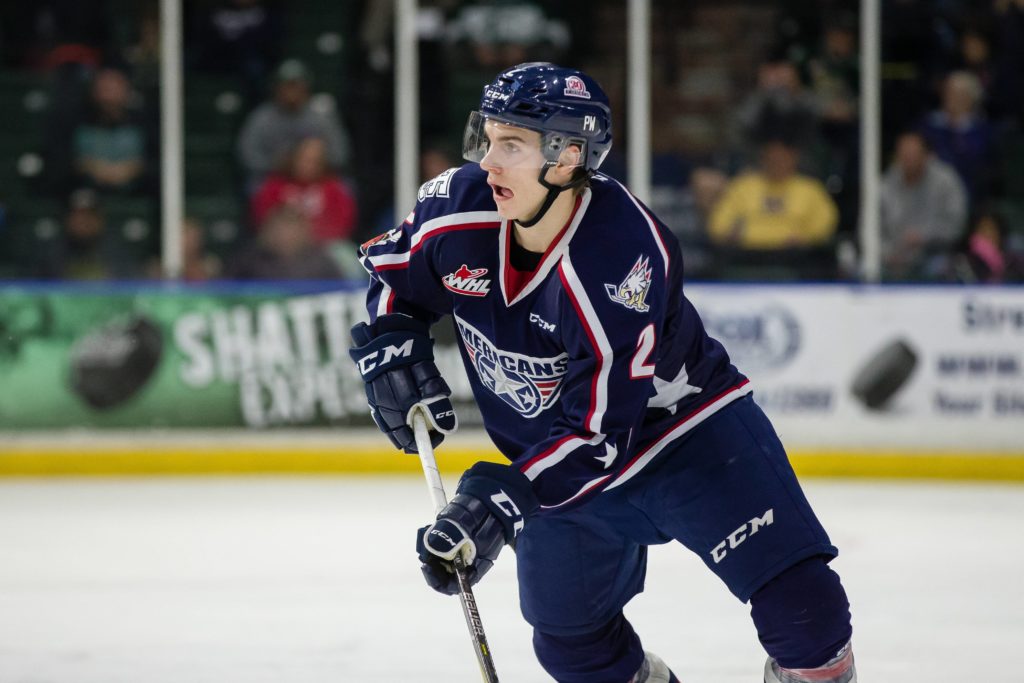 Along with that draft pedigree, he was fresh off a 12-36-48 effort in 57 regular-season WHL games between the Calgary Hitmen and Tri-City Americans. His 2018 postseason featured a 1-17-18 performance in 18 games for the Ams before he went to Charlotte for one playoff game. Internationally, he had back-to-back selections to the IIHF World Junior Championship with Canada, winning gold in 2018 and silver in 2017.
But Bean needed pro seasoning. The NHL is not a place for a major on-the-job learning curve, but the Checkers and head coach Mike Vellucci could provide that.
The AHL, as Bean quickly learned, is not junior. It is faster, played with much more pace, heavier, and far savvier than the junior game. Those AHL veterans – many of them once big prospects themselves – who are sometimes disparaged bring experience, more than a few sly tricks, and a mature mindset. And they use those tactics to make even the best young prospects look silly sometimes.
"As much as I was disappointed when I didn't make the team, I think this year couldn't have been better for me," Bean said this past Saturday night after the Checkers took the Calder Cup in five games against the Chicago Wolves.
"I was challenged a lot. I'm really fortunate with Mike and especially the mentors in the room. He was unbelievable this year. And I really developed my game [here]."
Indeed, Charlotte would not be a quick layover for Bean, 13th overall pick or not. Unfortunately for Bean, his dominance – and heavy nightly workload — in the WHL had bred some bad junior habits that needed to be cleaned up in Charlotte. More than one AHL head coach has joked that breaking junior habits is half the job with young prospects.
Bean hit some benchmarks throughout his first pro season. He played first NHL game on November 27th, and it was at Bell Centre to boot. That night the Hurricanes took a 2-1 decision against the Montreal Canadiens.
Bean later went back to the AHL for more development. Back at a January morning skate before a Friday night road game against the Providence Bruins, Vellucci praised Bean's growth to that point.
"He struggled early on with the pace of play," Vellucci told EP Rinkside that morning. "He had played so much in junior and had to play more of a technical game [in the AHL] and get used to the speed."
"His growth trajectory is probably the best I've seen since I've been here. From day one until now."
Nearly five months later, Bean is looking very NHL-ready and a candidate for full-time work in Carolina next season. He spent a significant portion of time with the Hurricanes on their playoff run this spring before settling back with Charlotte for their Eastern Conference Final match-up against the Toronto Marlies. He also put in a lot of work with Checkers assistant coach Ryan Warsofsky along the way.
"I think the biggest thing is just confidence," Bean said of his take-away lessons from this season. "Maybe when I was in my last couple years, I didn't get pushed as much in junior, and that leads to lazy habits. And then your confidence just constantly kind of goes down with the puck. Like I said, very lucky."
"[Warsofsky], he really pushed me. My confidence was just kind of sky-high in these last few games here. I played my best hockey, and that's when it mattered. And I was confident with the puck."
He finished with 13-31-44 in 70 AHL games for the Checkers, the AHL regular-season champion. Among rookie defensemen, that output placed him second in scoring, tied for second in goals, and third in assists. He then chipped in 1-4-5 in 15 games on the Checkers' journey through the Calder Cup Playoffs.
Officially listed at 6-foot-1, 187 pounds, Bean will never get by on size. His graceful, fluid skating is his ticket to the NHL. He sees the ice well, can distribute the puck and unlock teammates' skill, and perhaps, most notably, plays with the poise and calm that eludes many young blueliners finding their way at the pro level.
His left-handed shot is not overly powerful, but his compact delivery serves him well. He also did not hesitate to use it, ranking seventh in the AHL among defensemen with 165 shots, second among rookie blueliners only to fellow top prospect Nic Hague of the Wolves.
Carolina has six NHL defensemen under contract for next season, and Bean would have to be the clear-cut favourite to take a seventh spot. Haydn Fleury, who excelled with the Checkers on the playoff run, is a restricted free-agent and another candidate. In Charlotte, Bean paired with Roland McKeown, another young Hurricanes prospect. Jesper Sellgren showed well in a late-postseason audition in Charlotte after coming over from the SHL, but he may need more North American experience first.
However the Carolina blue line shakes out in September, Bean's progress has given Hurricanes management plenty of options to consider. Once the Checkers' celebrating wraps up, that means another critical summer for Bean. Training camp in Raleigh, after all, is only three months away.
"I'm just excited to have a good summer," Bean said.
You may also be interested in: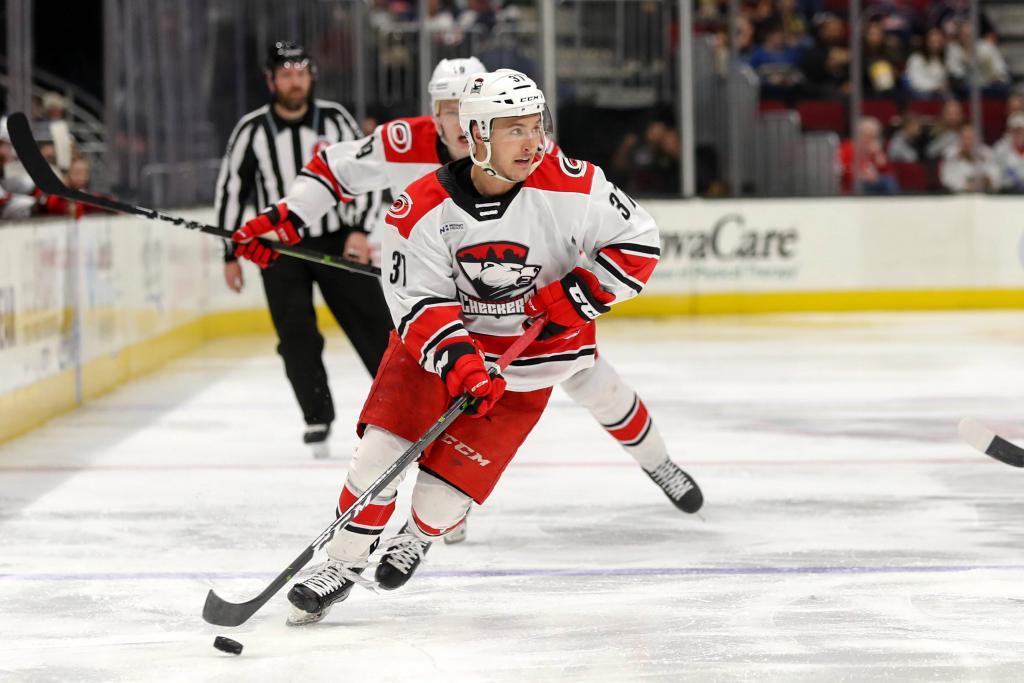 CALDER CUP FINAL PREVIEW: Filled With Top Prospects, Checkers-Wolves Set to Clash
This article is about: